Nearly one year after we began this couple's full remodel of their 1970's home, we reconnected to see how they were enjoying their new space after living in their newly remodeled home for approximately three months now.
Looking back, they described living in a temporary apartment last year as a "time of upheaval," but one that went by relatively quickly. They enjoyed living in a different part of town and experiencing what the neighborhood they stayed in had to offer — especially their beloved dog Hachi, who loved going for walks and enjoying the dog-friendly atmosphere!
They think it helped that they lived on this property since 2010 before completing their renovation. Lori described it as "an advantage because we had clarity on what we wanted and didn't want going into this project."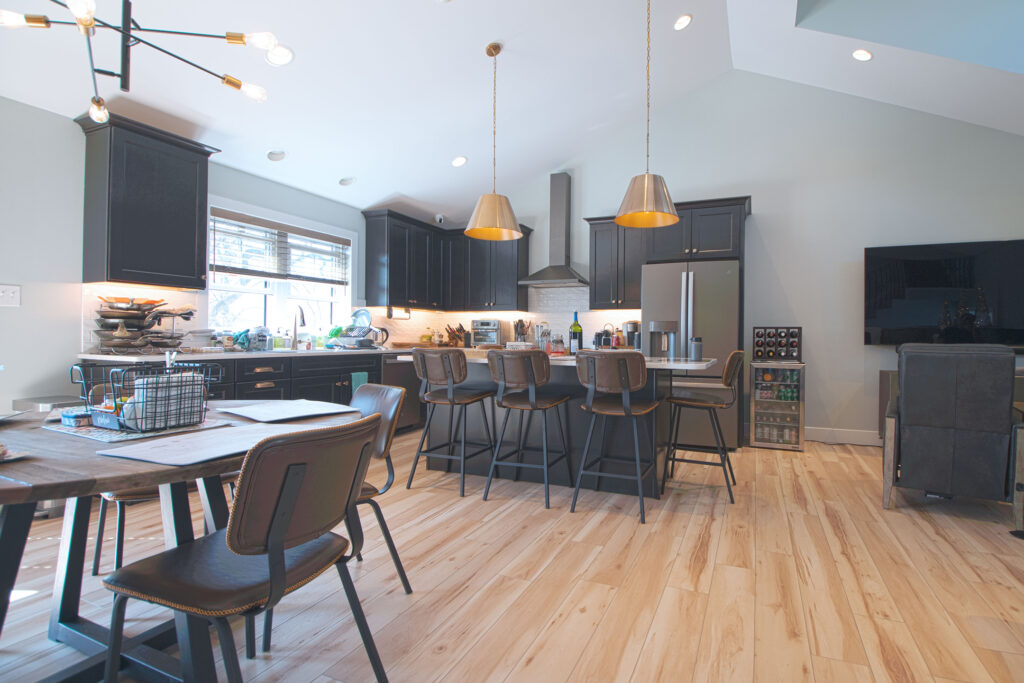 In case you missed our first blog on this project last July, here's a quick summary of the history of the home: The house, which was built by the homeowner's father, would have turned 50 years old this year. The family decided now was the best time to renovate and celebrate new beginnings. An unfortunate accident that left Av with a disability also increased the need for a home renovation, as the ADA compliant open concept layout of the first floor allows him to better navigate their home. You'll find wider hallways and hardwood floors throughout the home, as well as a larger shower with a flip-up seat.
Another selling point of their home reno? "The new layout is much more efficient and makes it easier to host guests," explains Av. Prior to their home renovation, they never felt fully comfortable having a number of people over before, but now there is definitive space for guests, such as their extended family in western PA, NJ, and DE who have already come to visit.
Despite the challenges that naturally come with a home renovation of this size, the family had a great experience overall, especially with our Trade Partner, Kyle of Elements Integration, who handled installation of security cameras throughout the property, mounting TVs, the Internet, and all of the wired electronics throughout the house. "Kyle was excellent to work with because his knowledge is top notch and he is so friendly. He never condescended and always explained everything," explains Av.
Designing Their New Home With Blue House Designs LLC:
A reflective Lori and Av recall that they "knew nothing about the design process" when they first began working with the D&B Elite team and Kylene Baney of Blue House Designs LLC, who has been an Architectural Designer for 20 years and owned her business for seven years now. "When I first started working with the family they had project boards with magazine clippings and items printed from online, including exterior and interior designs. Every time they saw something they liked they added it to the board. There was a mixture of modern, farmhouse style, and traditional, so in order to narrow down what they really wanted we started with the design of the exterior of the home," explains Kylene.
Below are some of the options that the family was given in each style. "This helped them realize that they liked the farmhouse style most," recalls Kylene. Another realization that Lori and Av made during the design process? "At first we thought we'd keep the exterior of the whole house and go from there, but we ultimately ended up deciding we wanted another house since keeping the same exterior would be like upgrading from Web 1.0 to 1.5. That makes no sense. We wanted to get to Web 2.0."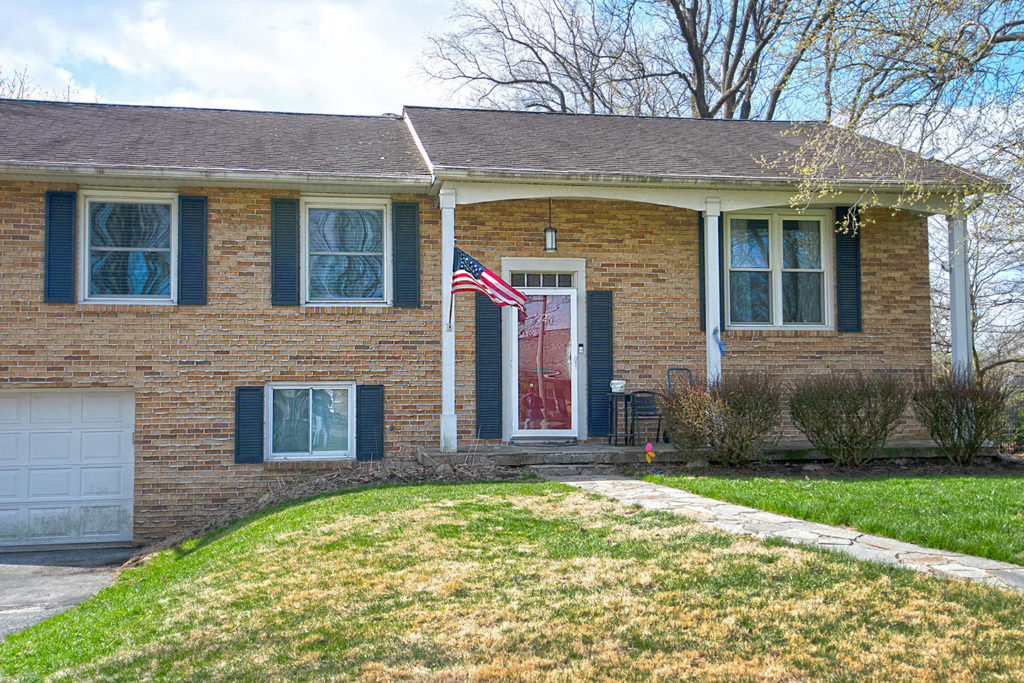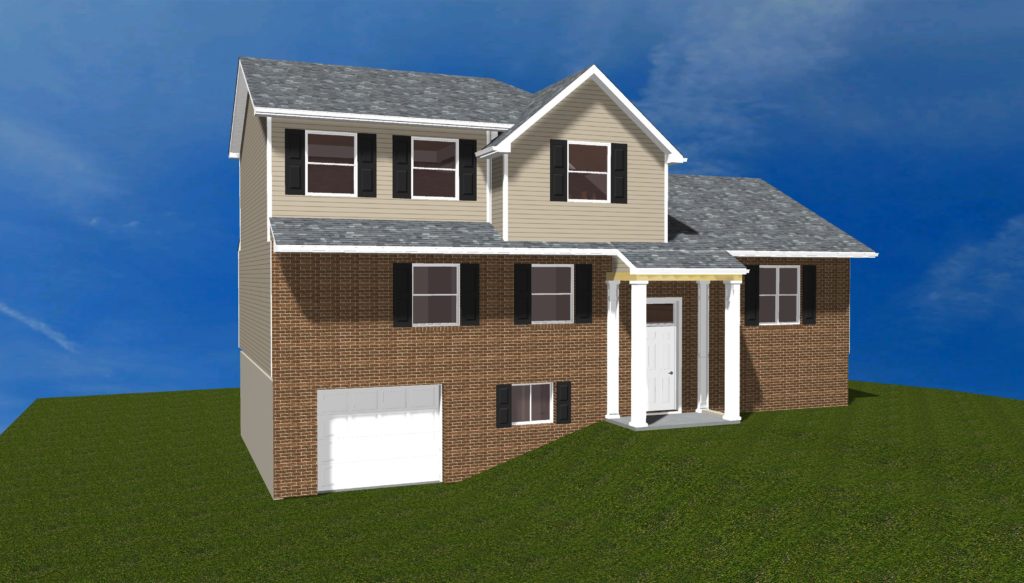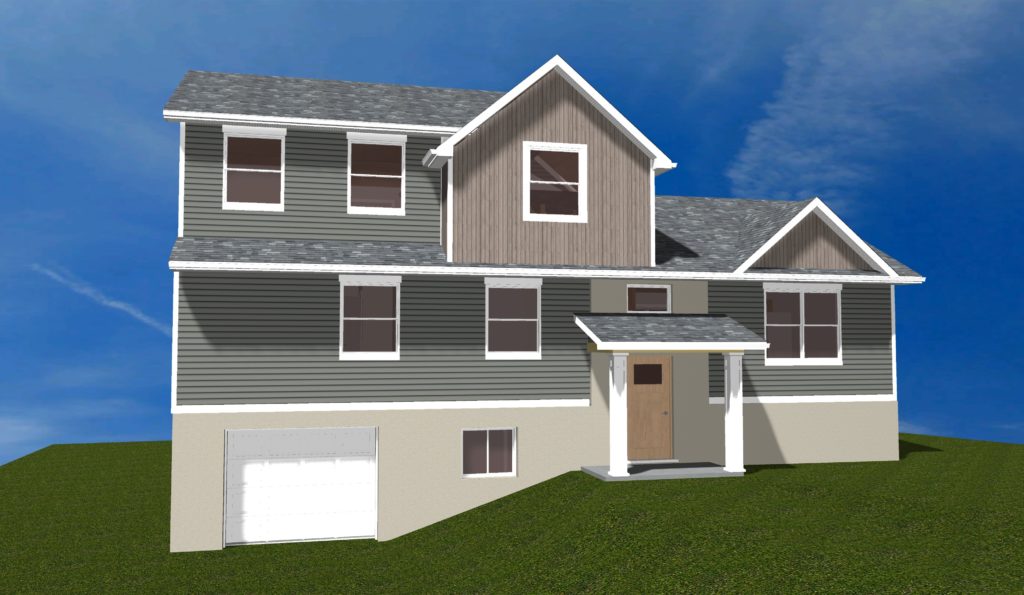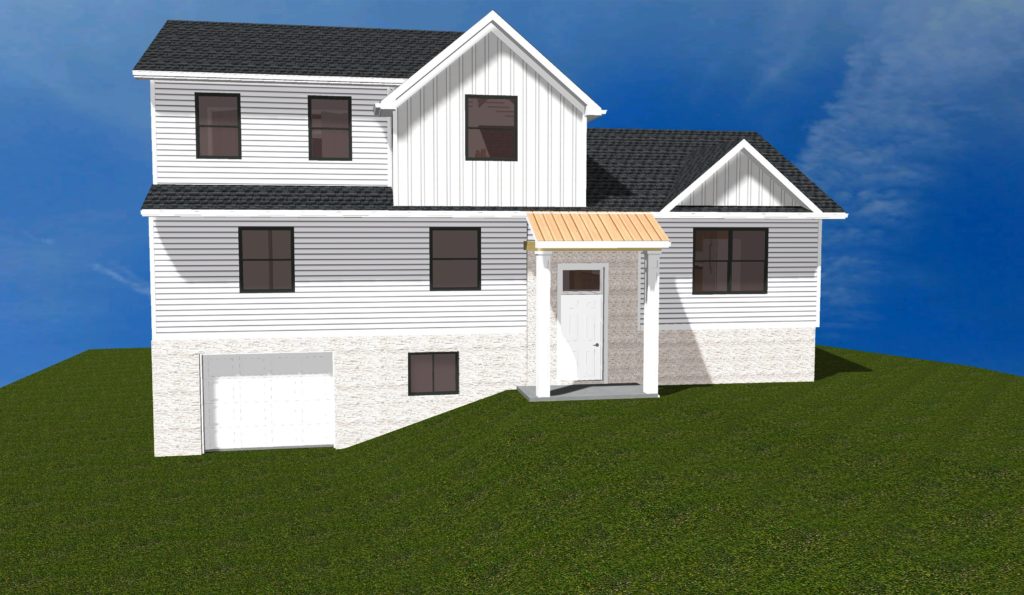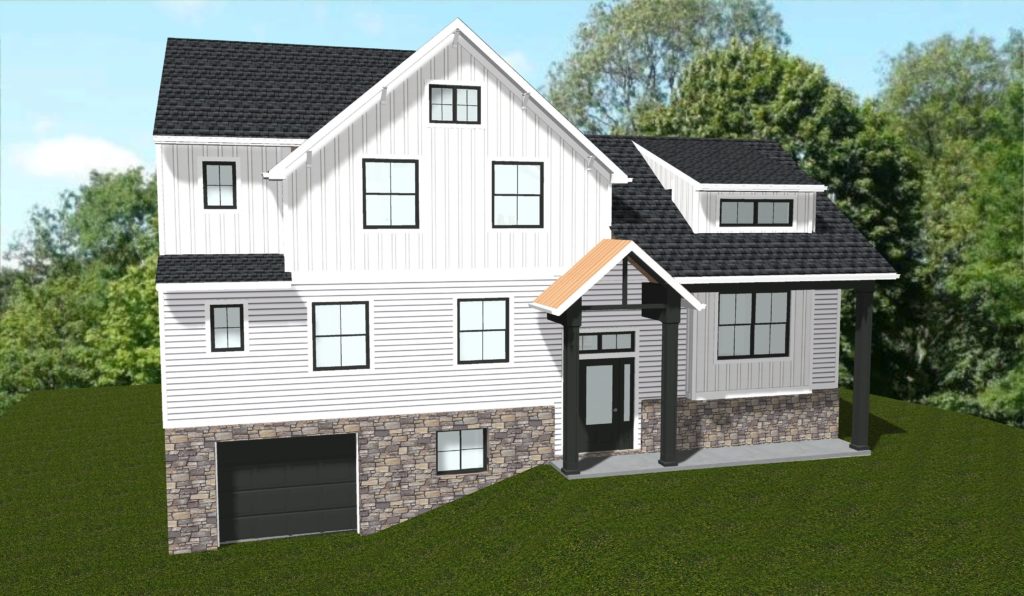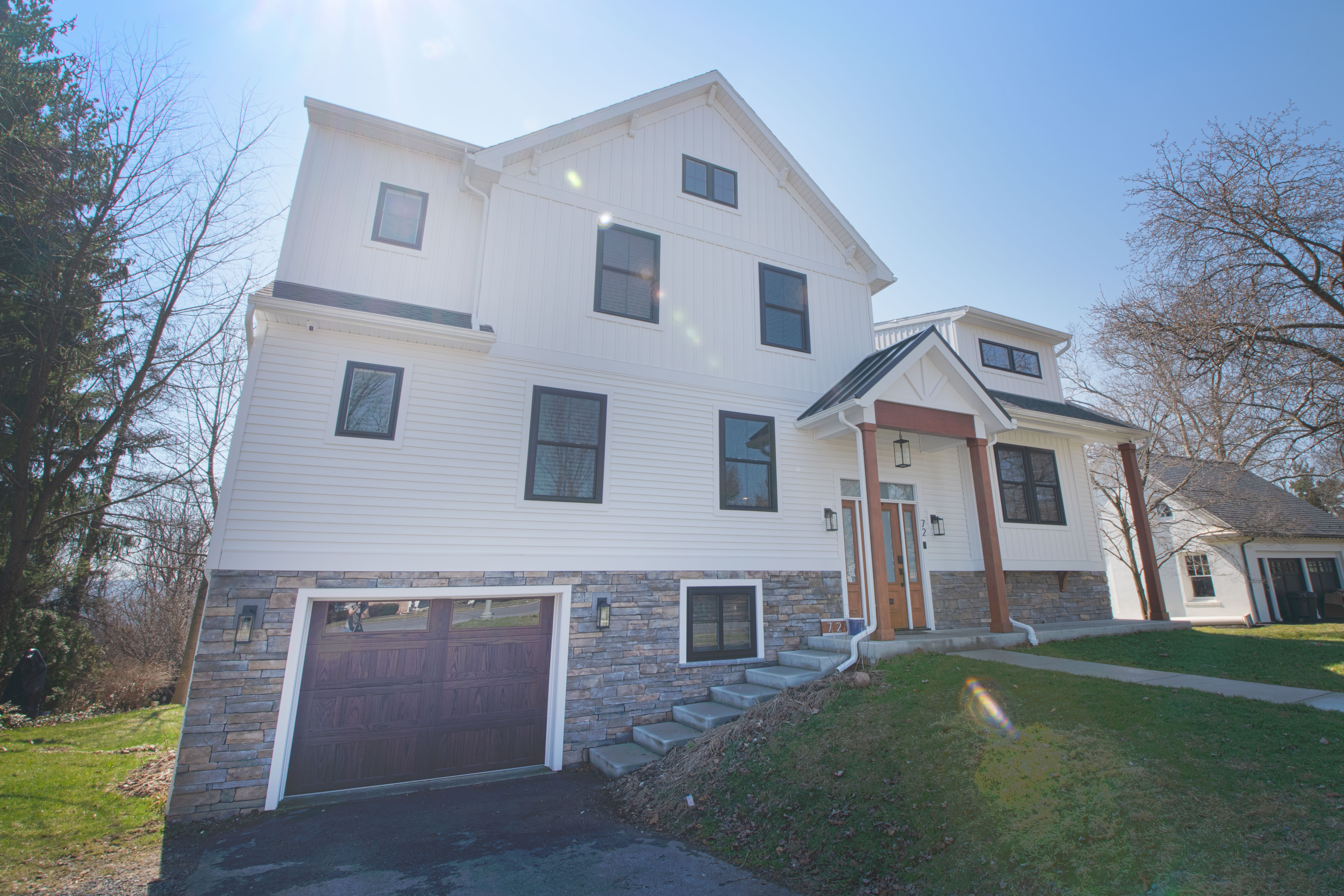 A Q&A With The Designer, Kylene Baney:
Q: How did you get started in this industry?
A: "Designing has always been my passion. It's what makes me tick. I had a high school teacher who noticed my talents, and I always liked working with people. I knew I wanted to help people bring their home dreams to fruition."
Q: Walk us through the process of what it's like helping clients reach their final decision on design?
A: "It is normal for me to assist clients with narrowing down to their final choices, but at the same time some clients will have a set design they absolutely love. If they allow my input, I will show them other options that would also work. Many times the client never thought of other options, and then I will work with them to design their needs."
Q: What programs do you use to design?
A: "I draw with SoftPlan 2022 Program, which allows me to design the exterior and / or interior of the home. I enjoy renovating existing homes that will improve the client's space."
View the SoftPlan web 3D model for the Rochino house here, and complete your own walk through!
Q: What is the most challenging aspect of your job?
A: "The most challenging aspect of any project is making sure I incorporate everything the customer wants or needs into the space allowed. I also find this part of the job to be the most fun! It's like putting a puzzle together; everything must fit perfectly. Another challenge is how hard it has been to get to where I am. Drafting is not a woman's field. Don't get me wrong, I work with a lot of men who appreciate my work, but growing up I had a lot of hurdles. I wish I saw more women or girls taking an interest in what I do."
Did you know: According to the American Institute of Architects, only 17% of registered architects in the United States are women?!
Q: What is your favorite aspect of this particular home design and why?
A: "I enjoy getting to know the family and making their living space easier and more useful for their needs. The challenge is taking the families' ideas and incorporating them to meet their needs. It is truly rewarding to see my design project transform into reality. Seeing how the design changes improved the clients' lives is the best and gives me a great sense of accomplishment."
Q: What is it like watching your drawings transform from rendering to reality?
A: "I feel a lot of pride and honor when families trust me to design a space or entire home that fits their needs. I think that takes a lot of courage on the homeowner's part to let someone they don't know have so much responsibility. Knowing that in the end they liked my design so much that they built it is my favorite part of the job."
Q: How long have you been working with D&B Elite Custom?
A: "I'm pleased to have been working with D&B Elite Custom since 2018. Our relationship started from an email I sent to local builders making them aware that I was looking for work. This relationship became mutually successful, as I have since completed over 40 projects with D&B Elite Custom to date."
For a fleeting few seconds in mid-October, it sounded like the Fourth of July in Sinking Spring, PA. Why? Blasting had to take place in order to break up the rock and move forward with excavation at the site of this new build. Click here to watch the blasting on site.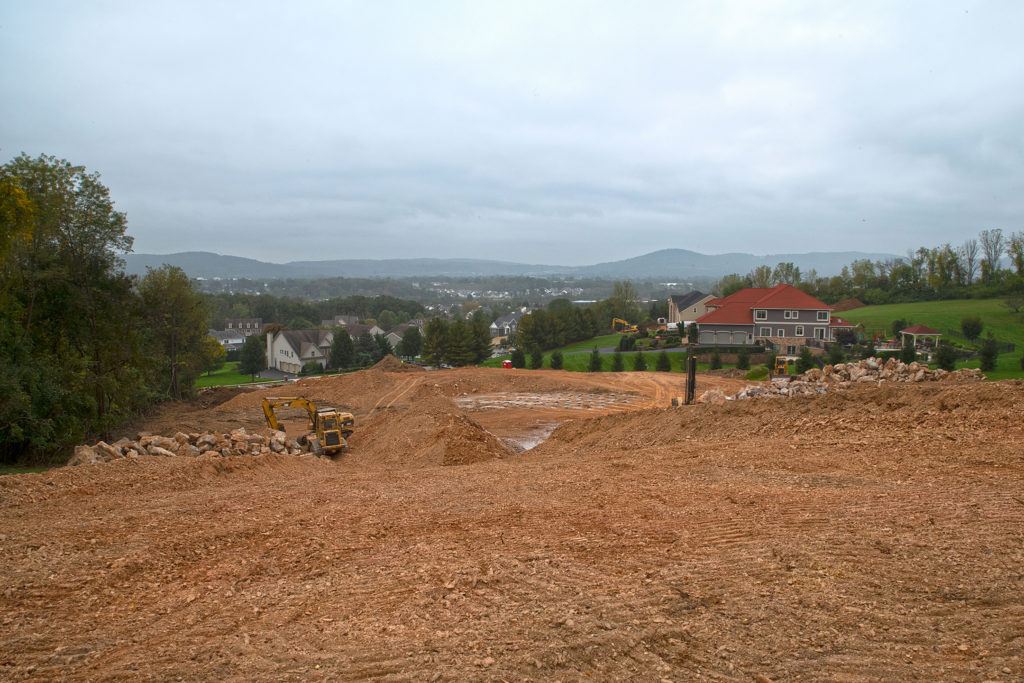 John Werner, Site Superintendent for D&B Elite Custom who is managing this 7,000 SF custom home build, explained that two days' worth of drilling had to take place before the blasting could occur. "This was the first step in getting the foundation in," he explains.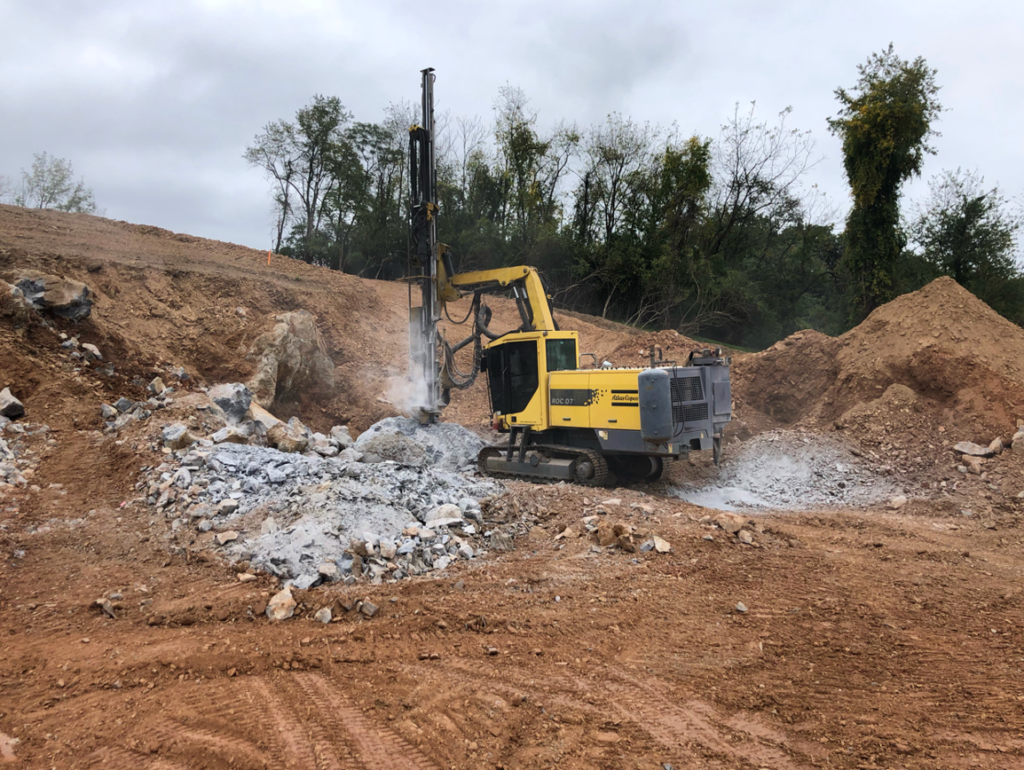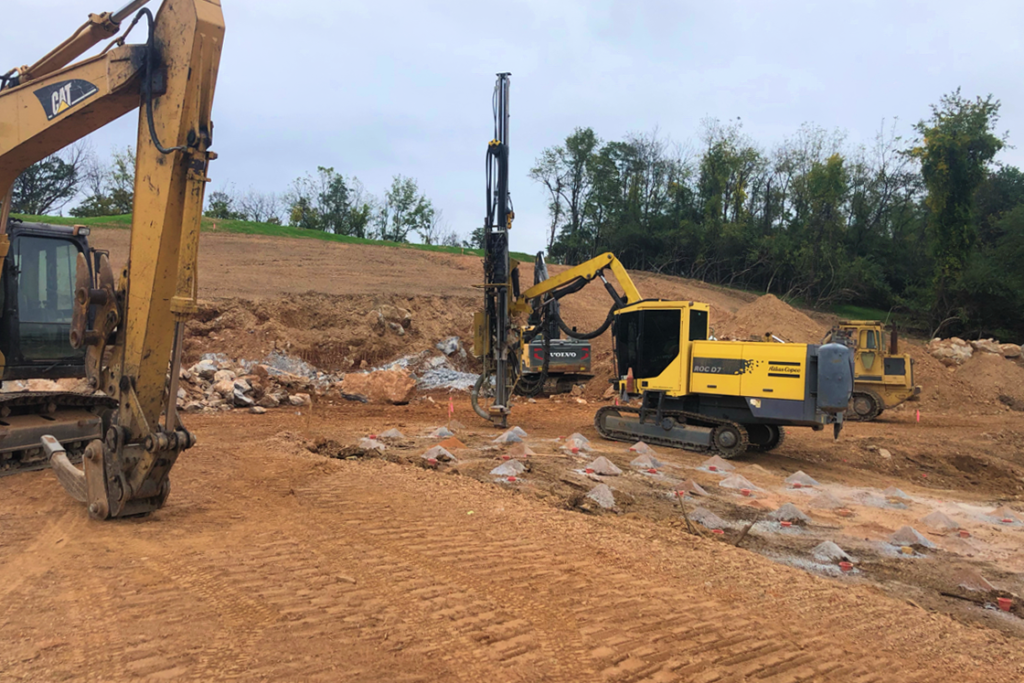 Grant Wise was the man on the scene monitoring the seismograph and making sure everyone was safe. His dad started J. Roy's Inc., which he now operates out of Lancaster County, back in the 1970's. He has completed many interesting projects over the years, including recently dropping an entire metal bridge with stone piers into the river off Route 23 just outside of King of Prussia.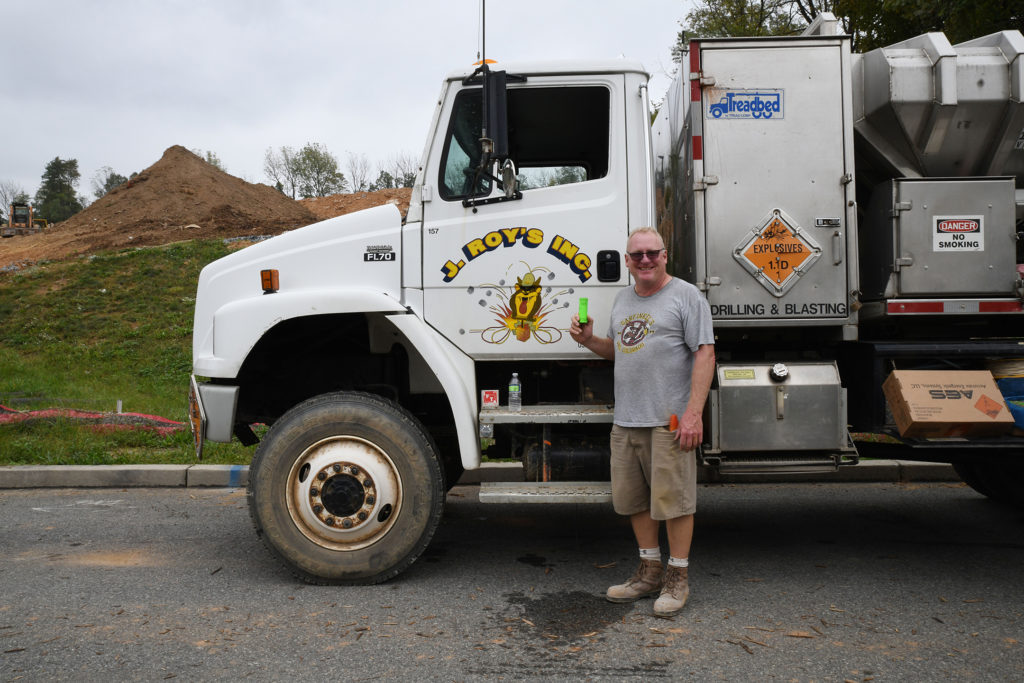 "We got here at about 8 AM on the day of the blasting. There was approximately 3.5 hours of prep work that needed to be done before we could blast everything. This included laying 120 blasting caps out, laying out the boosters, and filling them with ammonium nitrate, a common chemical used as explosives in the construction and mining industries," Wise explains.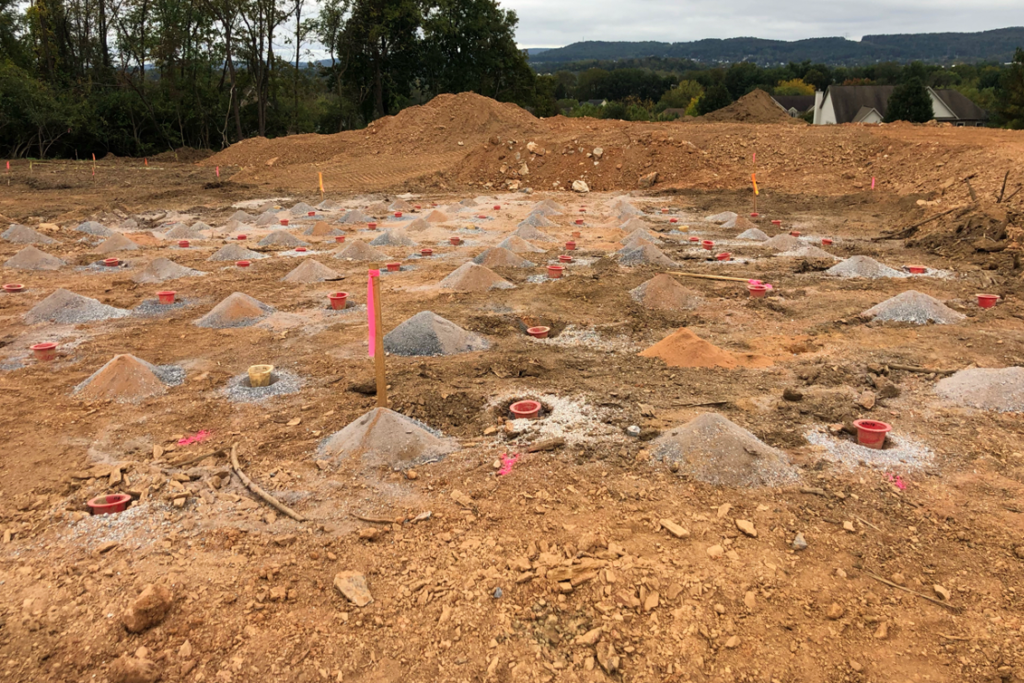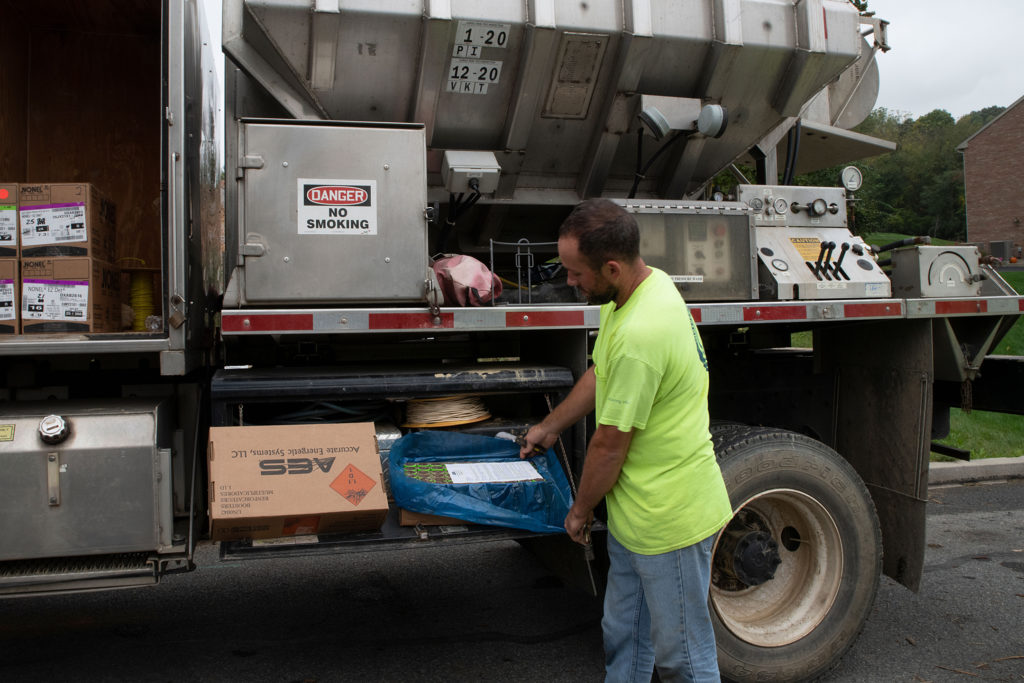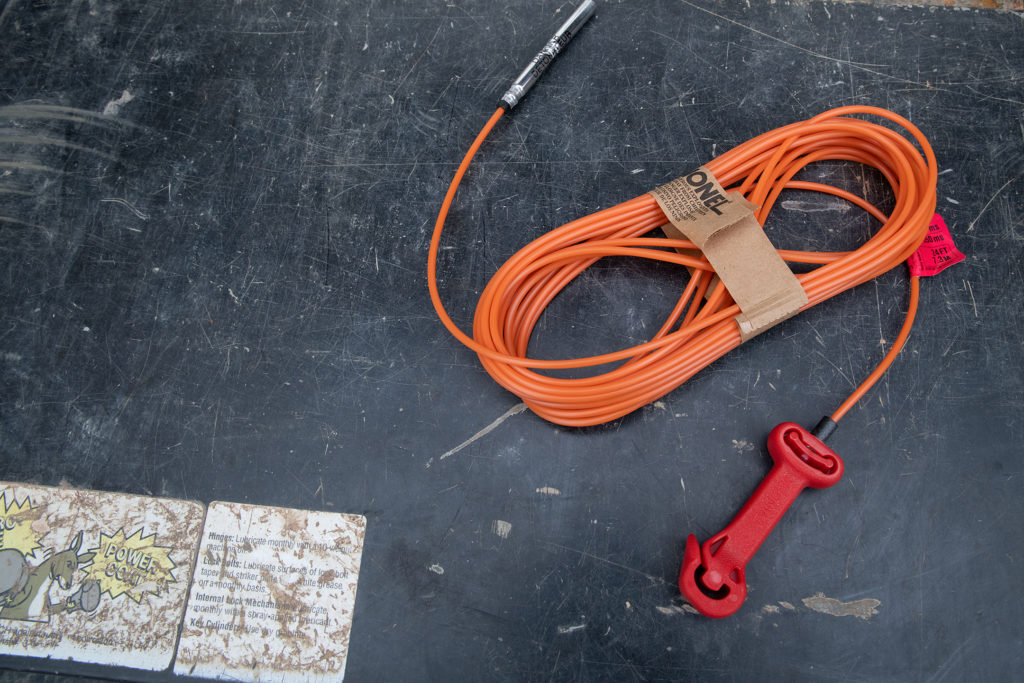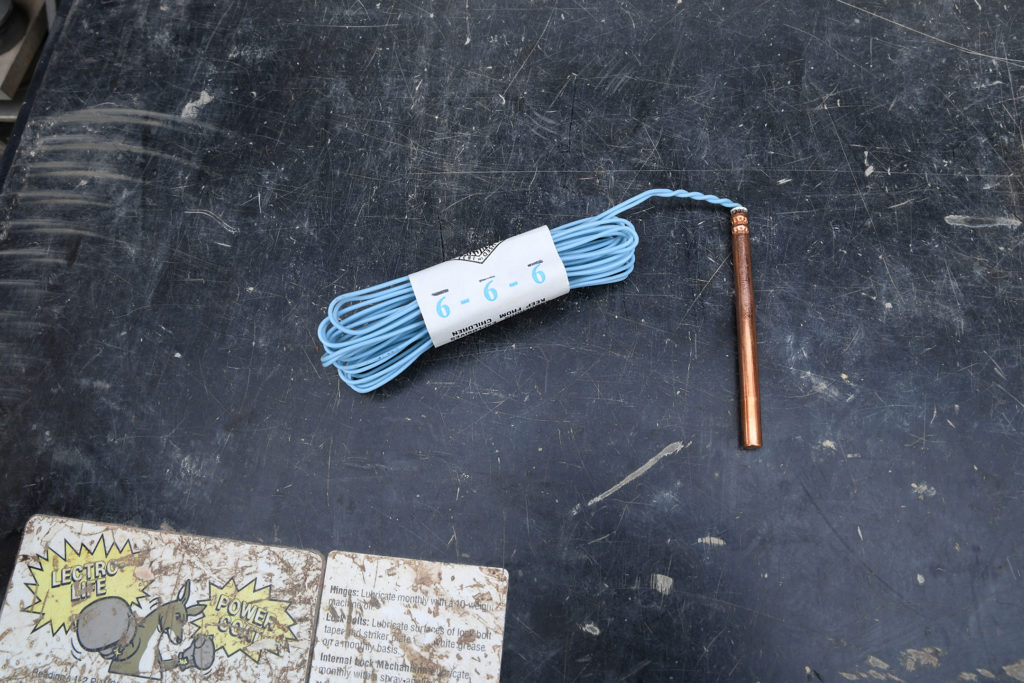 The ammonium nitrate solution creates an emulsion explosive commonly referred to as "toothpaste," which it looks exactly like. Wise explains that J. Roy's Inc. has approximately 50,000 pounds of this on hand. "For this project in particular we injected 2,000 pounds into the hole on top of the green booster box," he explains.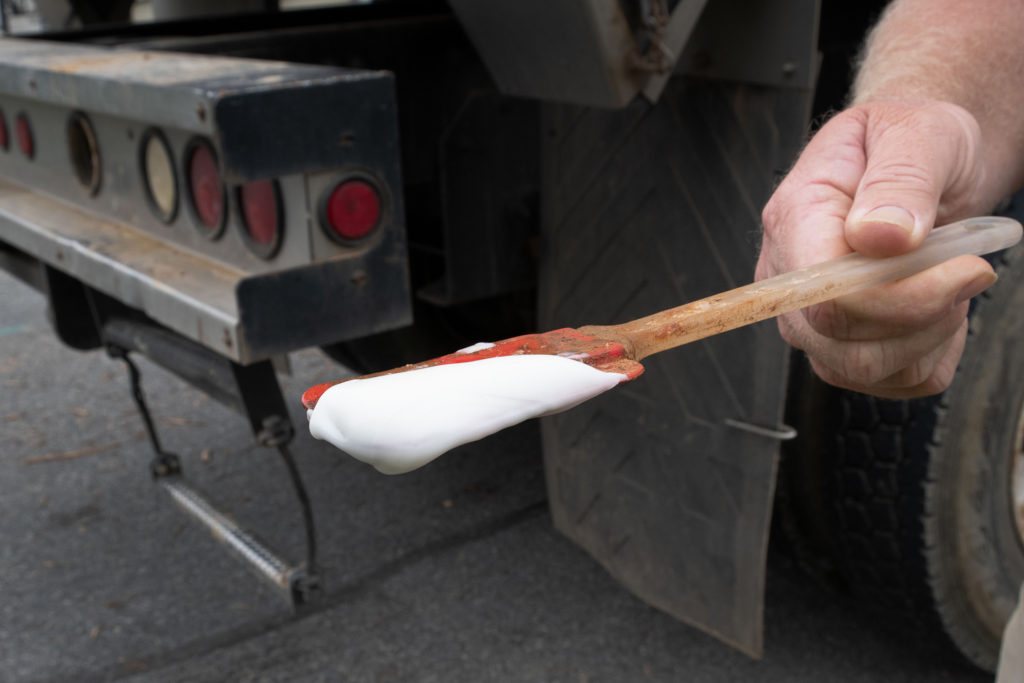 After the blasting took place, our Trade Partner Gruber Excavation removed all of the 73 cubic yards limestone rock and lay the foundation of the house. "Because of blasting, we could dig this large foundation in just two days," explains John. "About two weeks prior to blasting we drilled a series of probes and used the intel gathered from that to determine where exactly we needed to blast."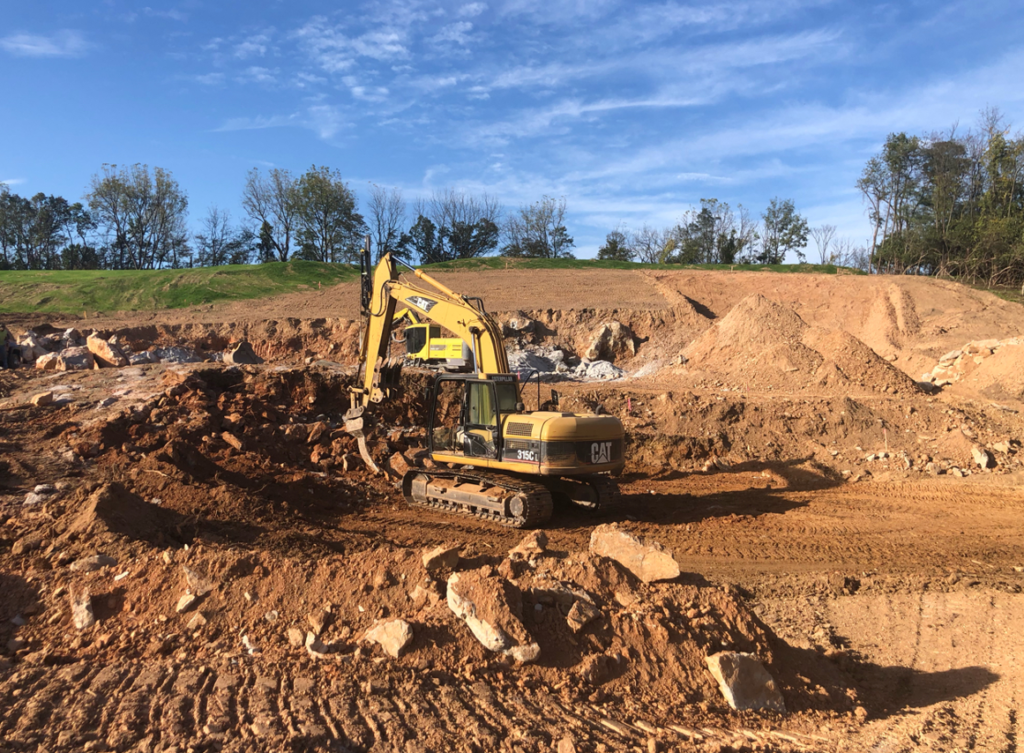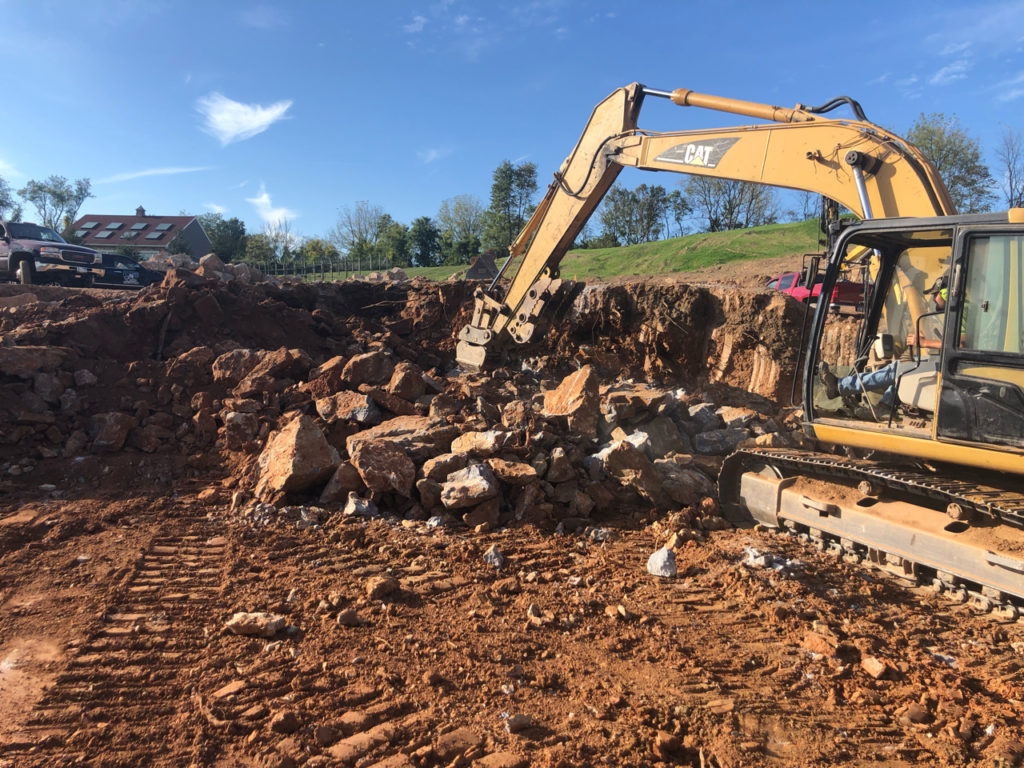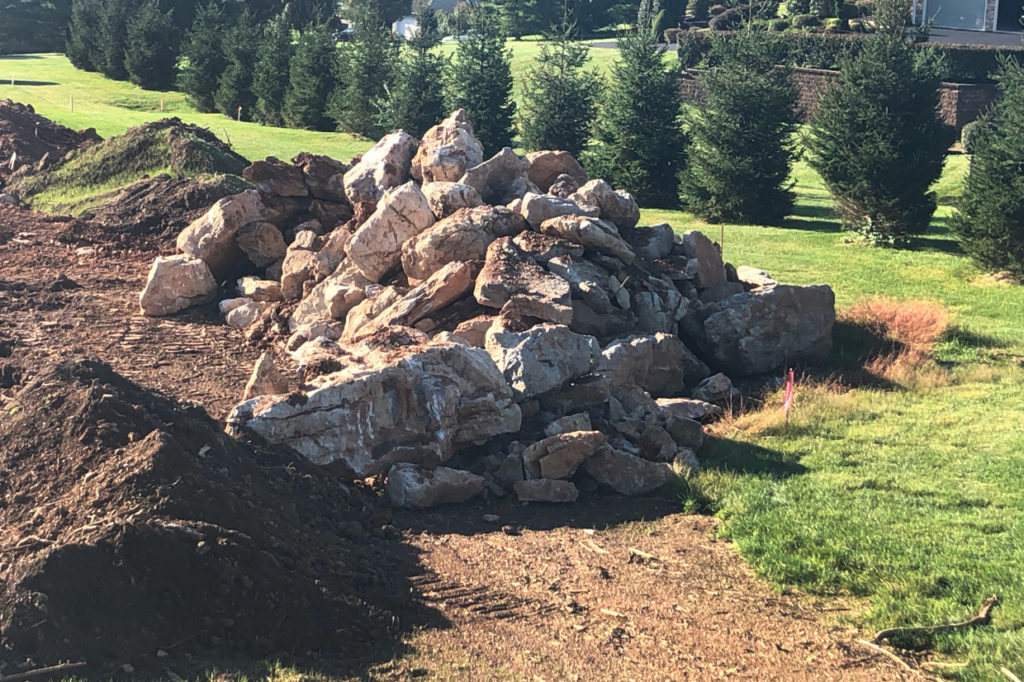 "In areas where blasting couldn't be done due to it already being excavated, we completed something known as 'Swiss Cheese.' Essentially, this involves digging five-foot-deep holes, which allow us to break the rock with a hydraulic breaker. There were also some instances where the cost of blasting would have exceeded that of conventional rock breaking."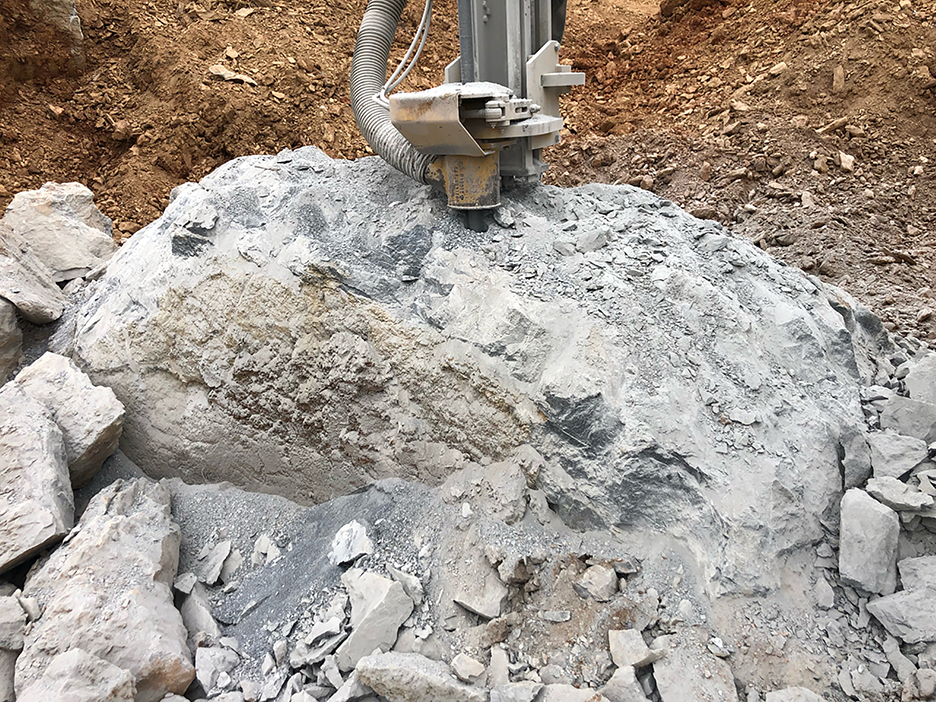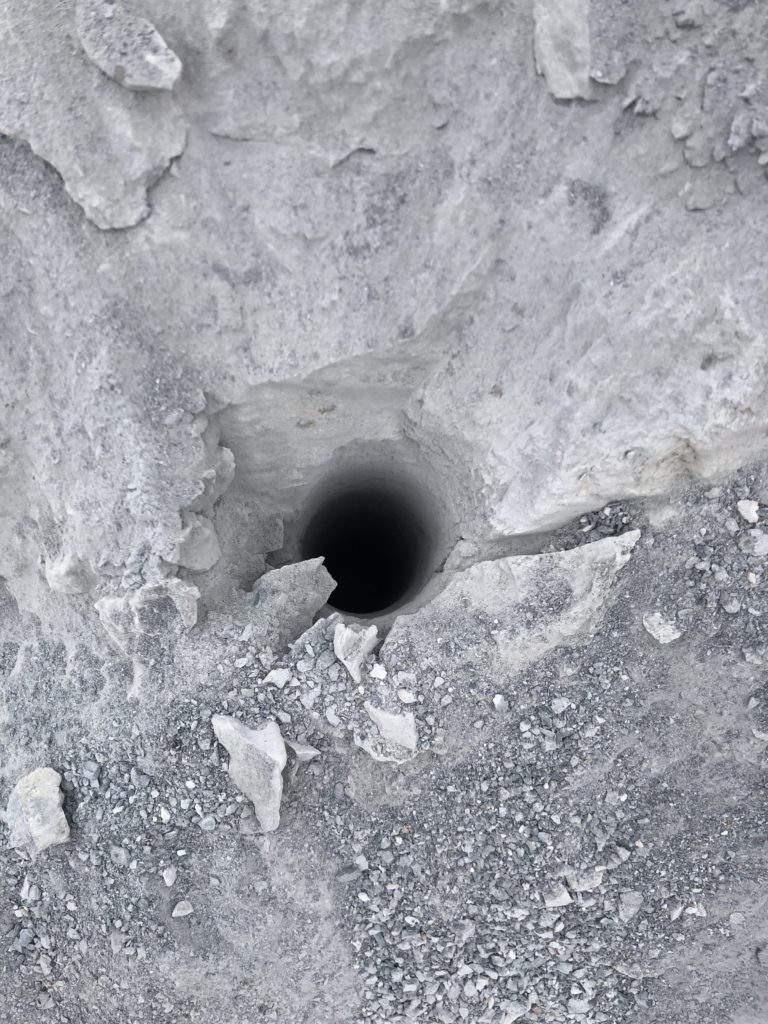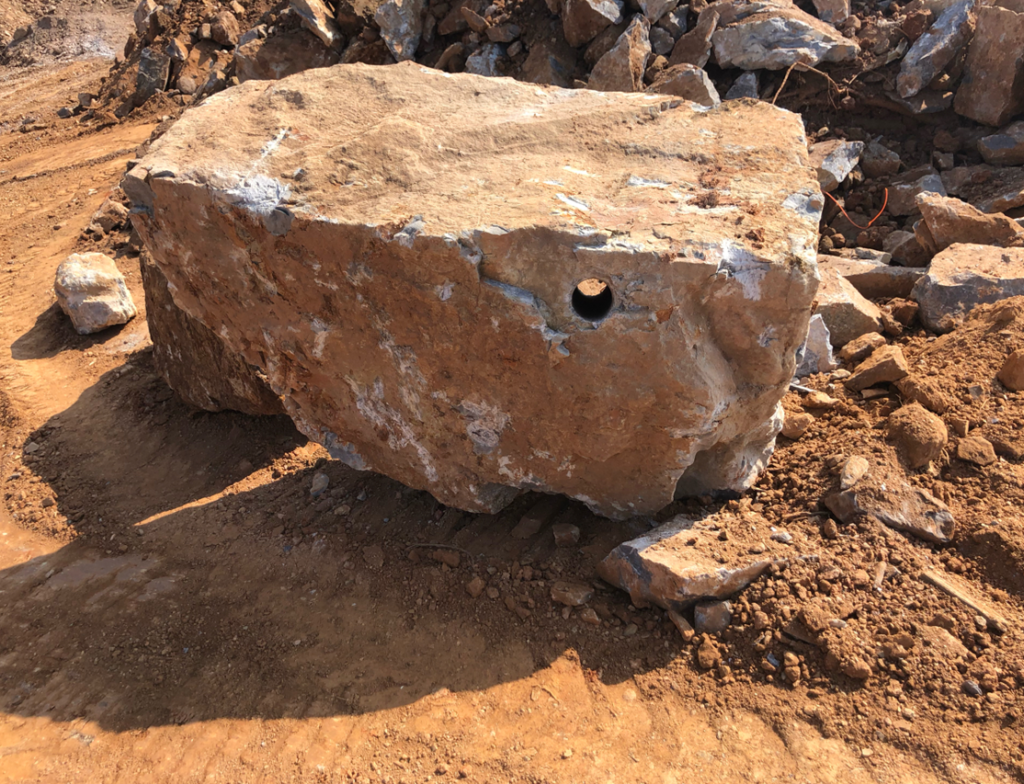 Once blasting and digging occurred, approximately 200 yards of concrete were poured shortly after by our Trade Partner, Zimmerman Masonry. Below are some recent progress shots of what this $1.5 million-dollar custom home, which should be completed around April 2022, currently looks like. "At the turn of the month we began framing," concludes John. Stay tuned for more updates on this custom home!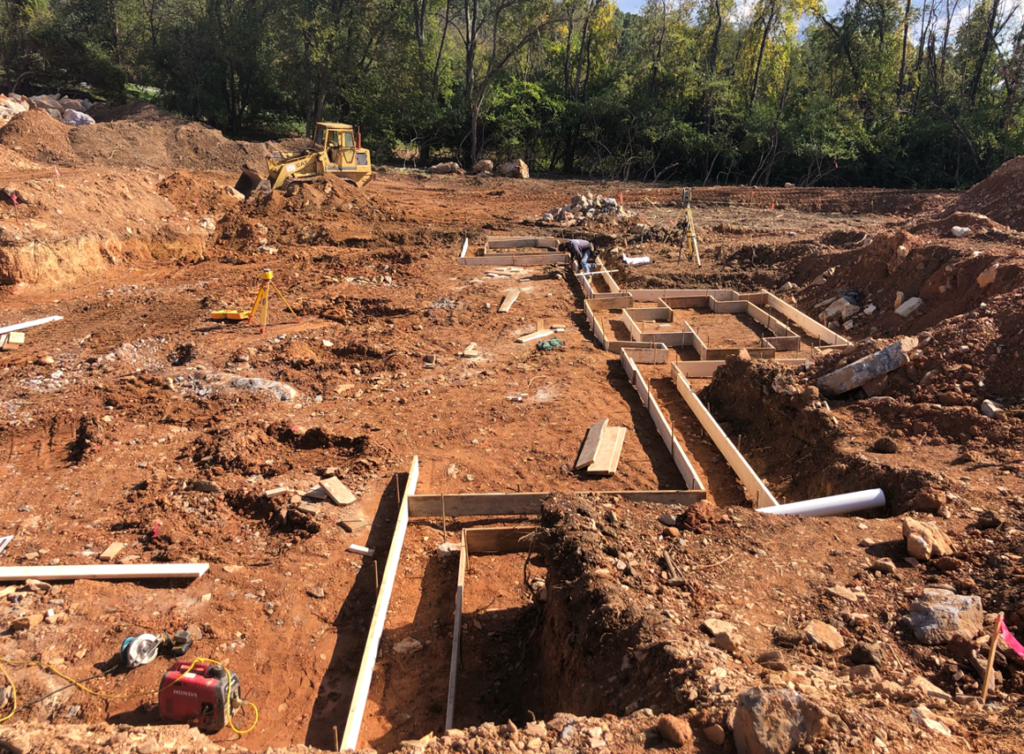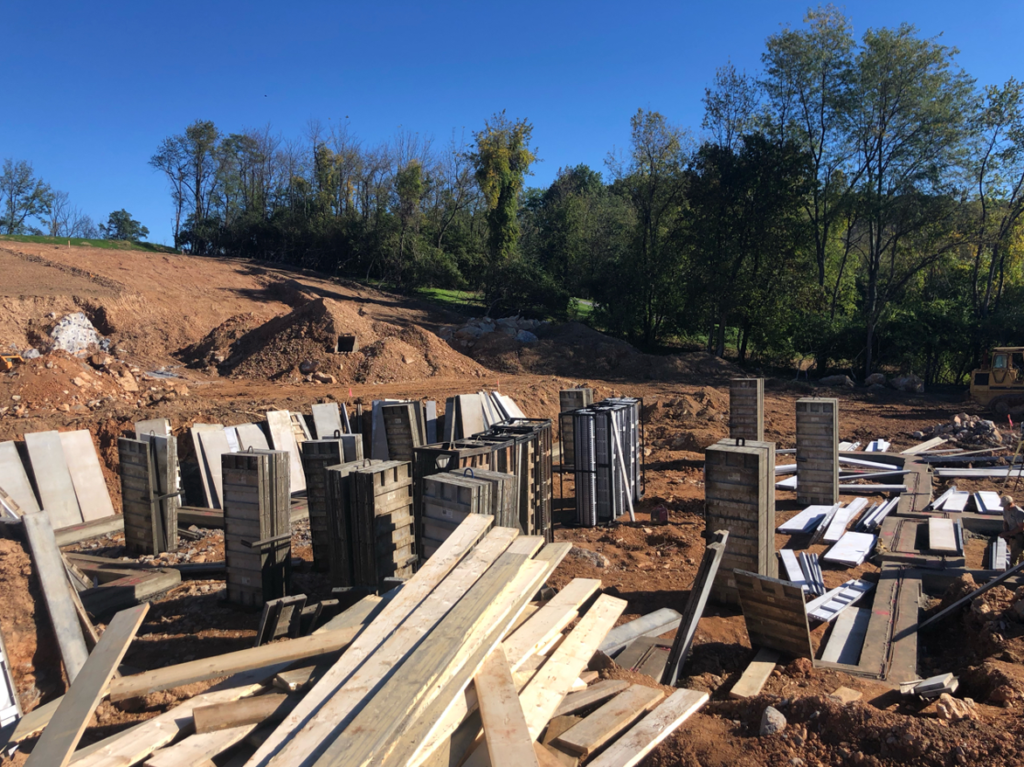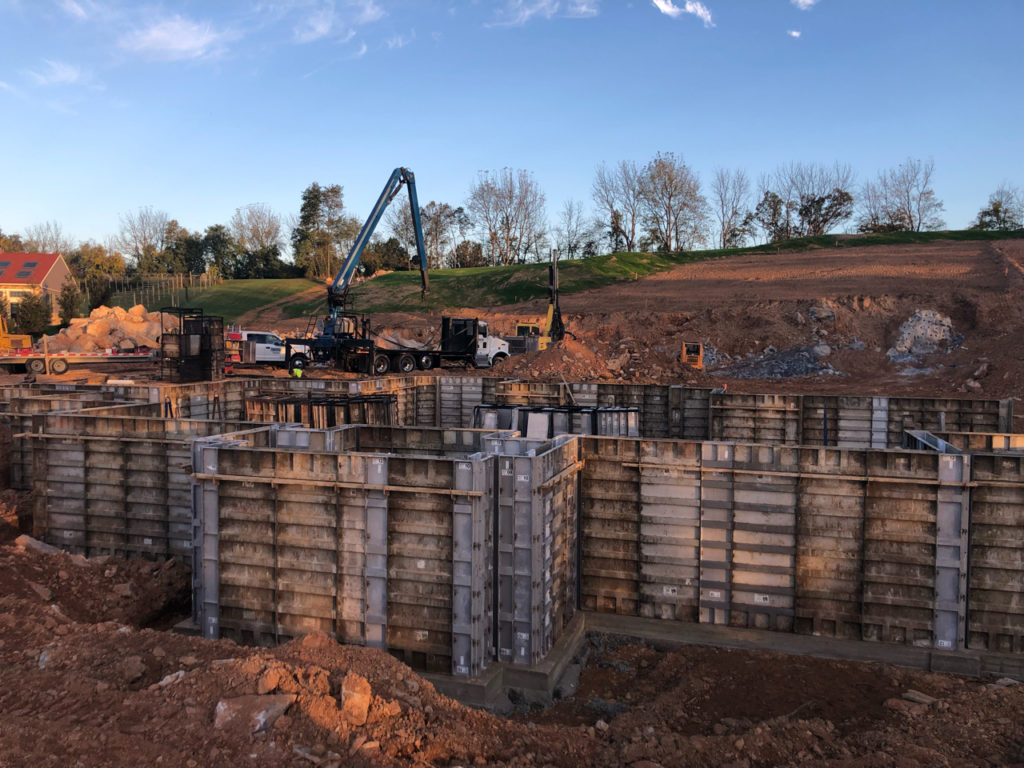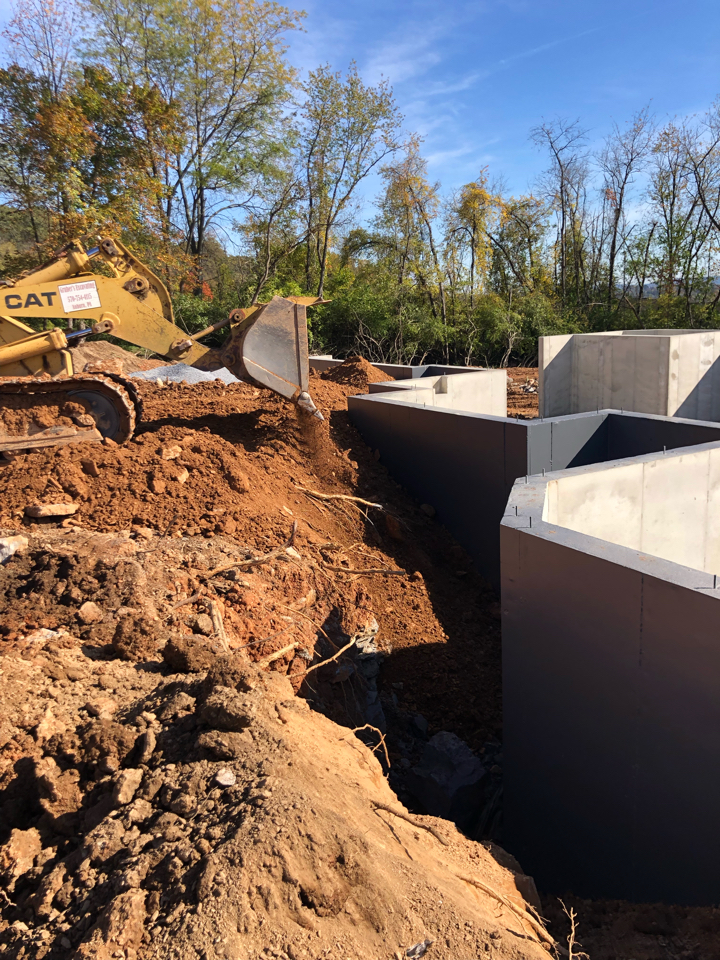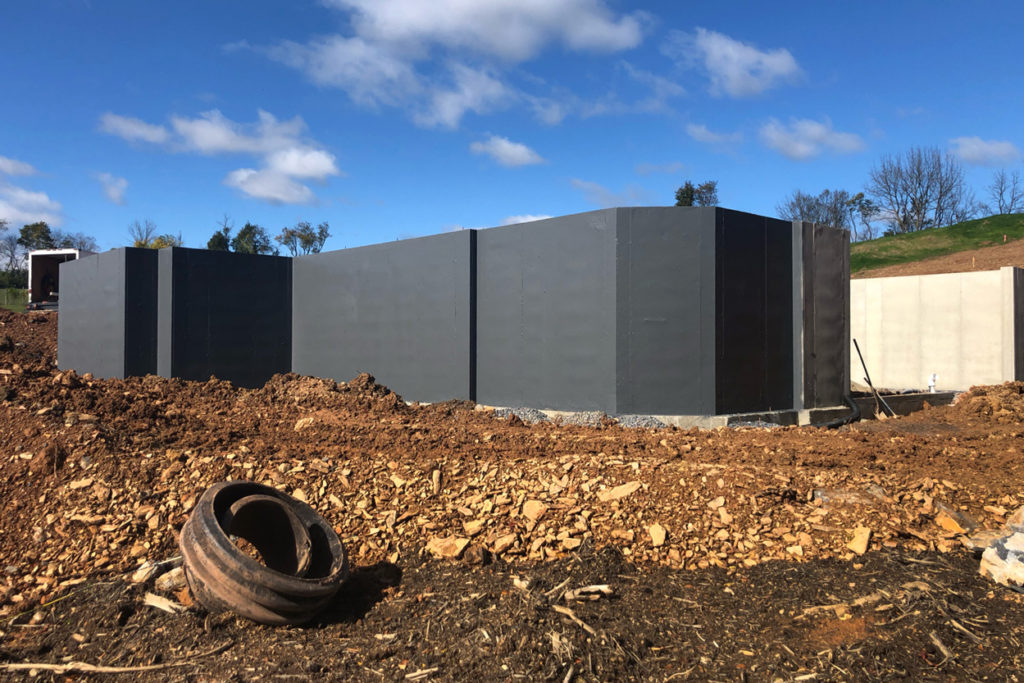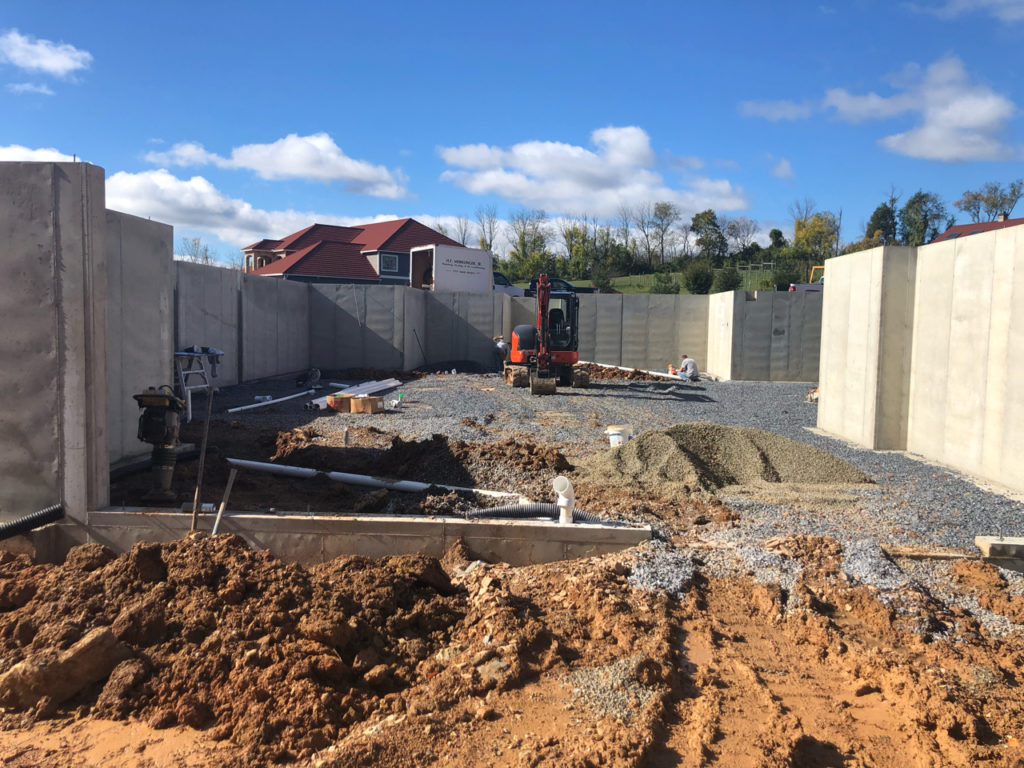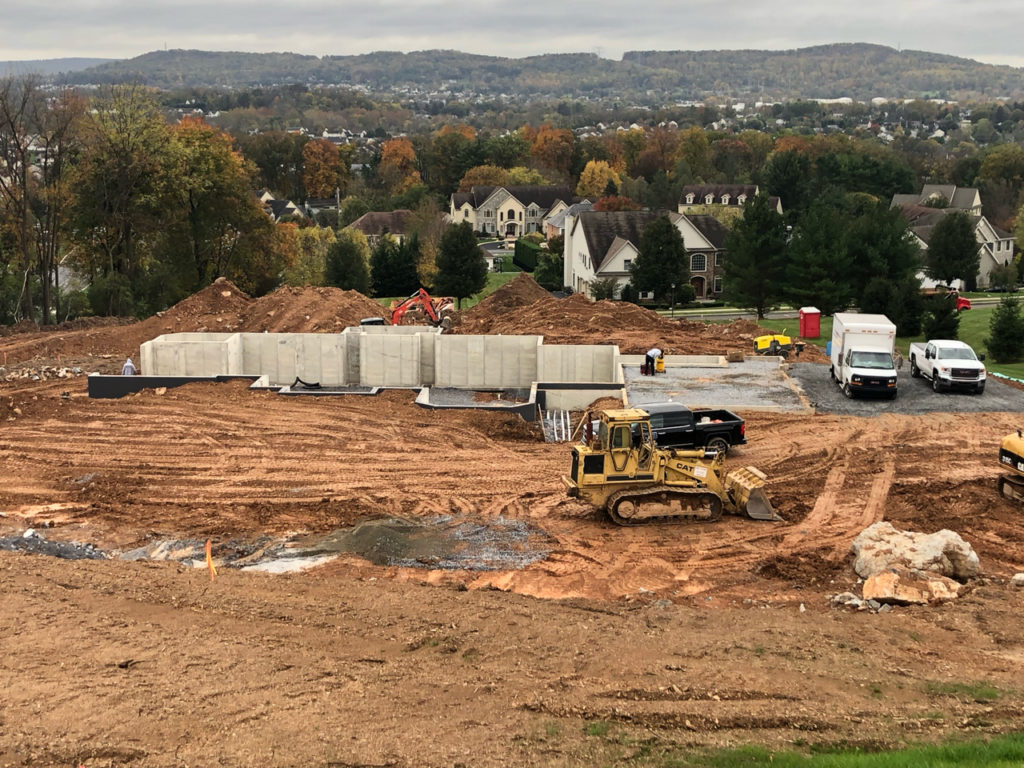 D&B Elite Custom has humble beginnings that date over 10 years ago. In 2010, Dan Gring (CEO) and Brennan Reichenbach (COO) began flipping houses together in their spare time. From here, they transitioned into residential general contracting before they began building entire custom homes from the ground up. They officially starting their business in February of 2011, and D&B just celebrated its 10-year anniversary.
Today, D&B Elite Custom is a full-service residential construction firm offering services for custom homes and remodeling projects. Our remodeling projects span from powder room remodels to entire master suite renovations or home additions. We have completed many unique projects for clients, including custom outdoor living spaces and even an NBA-sized basketball court.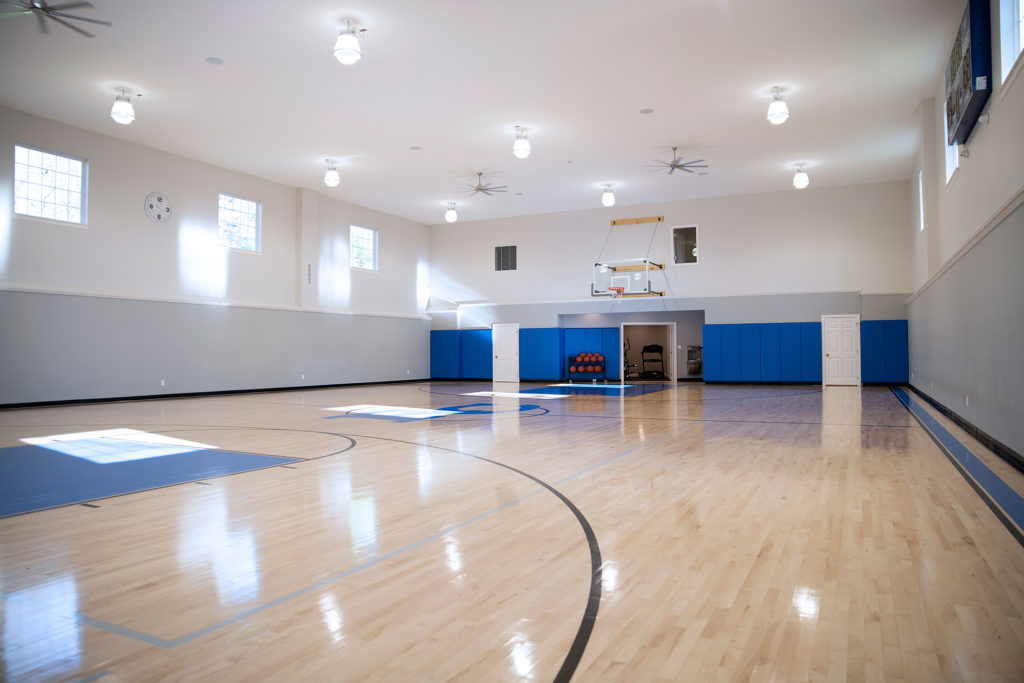 The D&B Elite team is comprised of dedicated individuals who anchor themselves to one of the hallmarks of the company's business model – People come first at D&B. This mentality, coupled with their quality work, has led to D&B being the recipient of many awards in the last decade, including Builder of the Year, Remodeler of the Year, Remodeling Magazine's Top 550, Qualified Remodeler 500, Lehigh Valley's 45 Fastest Growing Businesses, Best Places to Work in PA, INC 5000's Fastest Private Growing Companies, and Greater Reading Chamber Alliance's Top 50 Businesses.
At D&B, "we care" is more than just a tagline. Our pre-construction and selection processes are one of a kind and allow for transparent communication between the D&B Elite team and clients so every project is completed on time, within budget, and to our customers' visions. It is one thing to be able to take an image a client saved on Pinterest of their dream kitchen and make it a reality, but it is another thing altogether when the completed job is life changing to a client. This is a responsibility that the D&B Elite team does not take lightly.
A Transformation Like No Other
The feeling of seeing a client view their new home or completed renovations for the first time is always rewarding in itself, but watching the Kline family step foot into their new home for the first time meant so much more to the D&B Elite Custom team after all this couple has endured over the last two years. On December 14, 2019 Dave and Kathy Kline had a fire at their home. Unfortunately, the only thing left from the old house was part of the foundation, so their hand was forced to build a new home.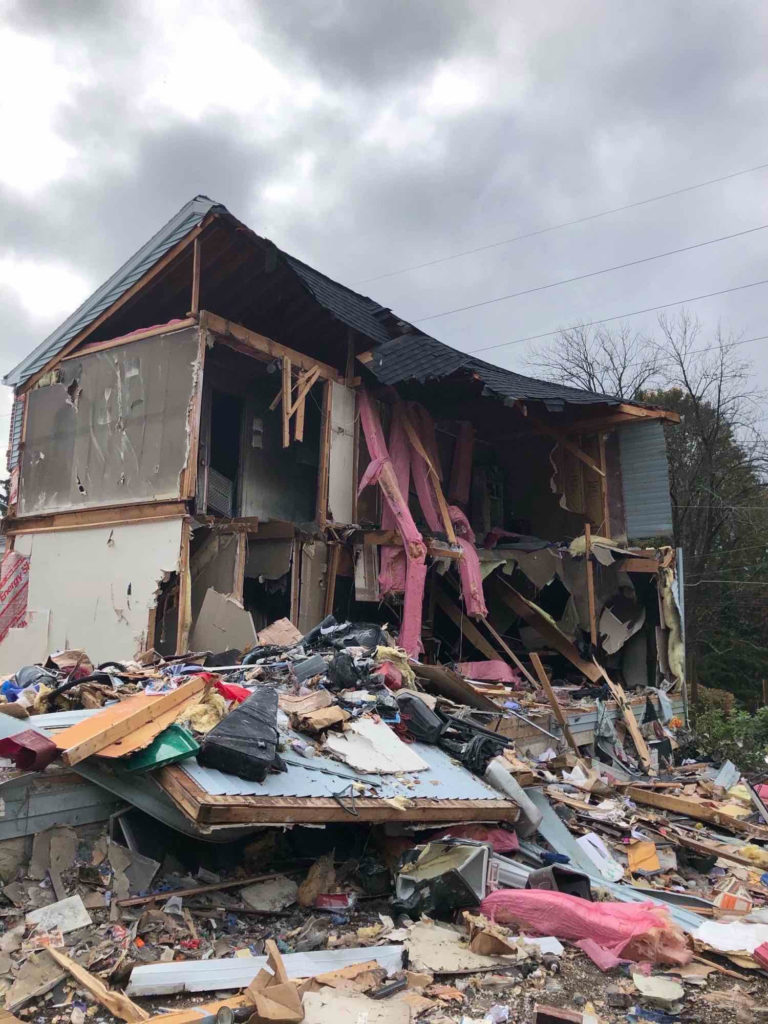 Friend and President/CEO of Olsen Design Group Architects, Lee Olsen, told the couple "There's only one choice. You've got to go with D&B. I've worked with them. They'll do a great job, pull together some amazing subcontractors, and the process will all flow very smoothly." Following the recommendation of Lee, the Klines met with D&B Elite Custom's Director of Residential Construction, Larry Adam, shortly after the fire in January of 2020. Larry remembers walking through the house with the couple to "look over existing amenities and go over their insurance claim proposal so they could start budgeting for the rebuild based on sketches from their architect." Although the pandemic put the design process to a halt for a bit, they restarted the design phase in May of 2020 and demo of the existing structure took place in October of 2020.
"When we started the demo, Dave and Kathy were on site. This was a moment of closure for them as the house they raised their children in was torn down to make way for the new and improved version of their home," recalls Larry. He loved watching the couple's reactions as their new home progressed. "I could see their excitement as their design and selections came together and they could physically walk through what they had created on paper," he says with a smile.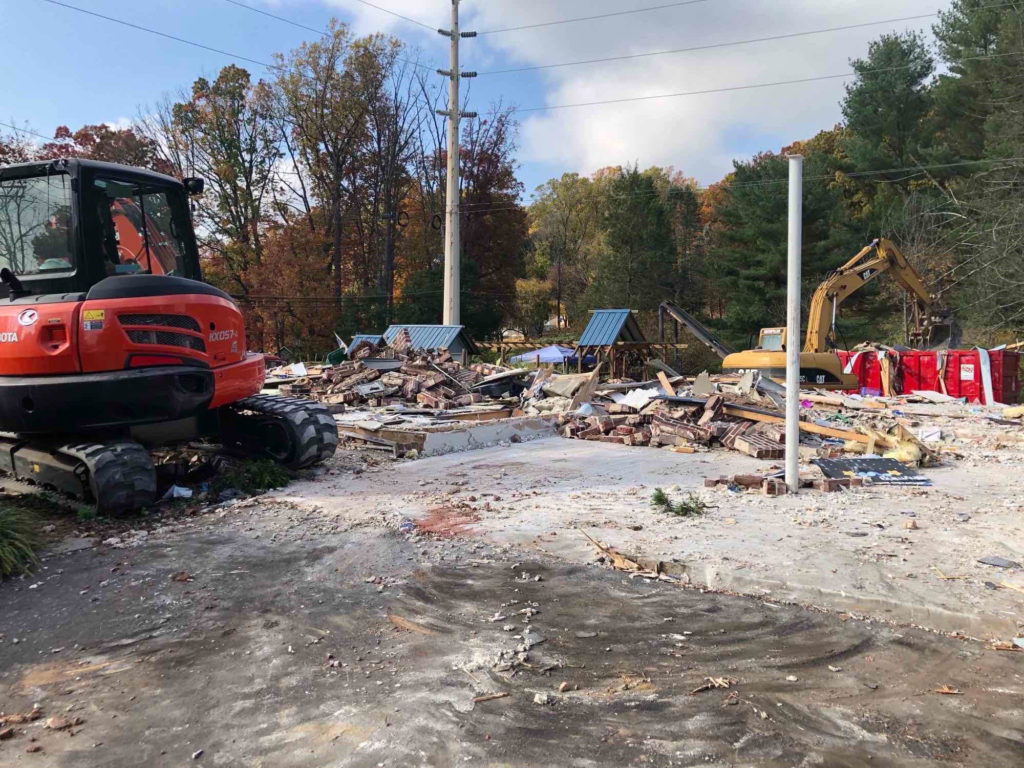 The Klines decided to make lemonade out of lemons, turning the loss of their old home into an opportunity to build a home guided by form and function. The end result was a home "more suitable for senior citizens" with everything they need all on one floor as they enter the next season of their life. Every detail of the home, from the breathtaking timber beams right down to the paint color in each room, was carefully selected with a purpose. The Klines wanted a style that was both rustic and comforting while paying homage to their travels in the mountains and Dave's 35 years of guiding ski and sightseeing groups in the Alps. Influence came from a blueprint Dave obtained in Zermatt, Switzerland and from the architecture of northern Italy, southern Austria, and Bavaria, Germany. "It's sort of our vacation home that we live in full-time now," Dave said with a smile as he sat at the bottom of their new staircase, which has carpet so comfortable he admits to taking his first nap in their new home here.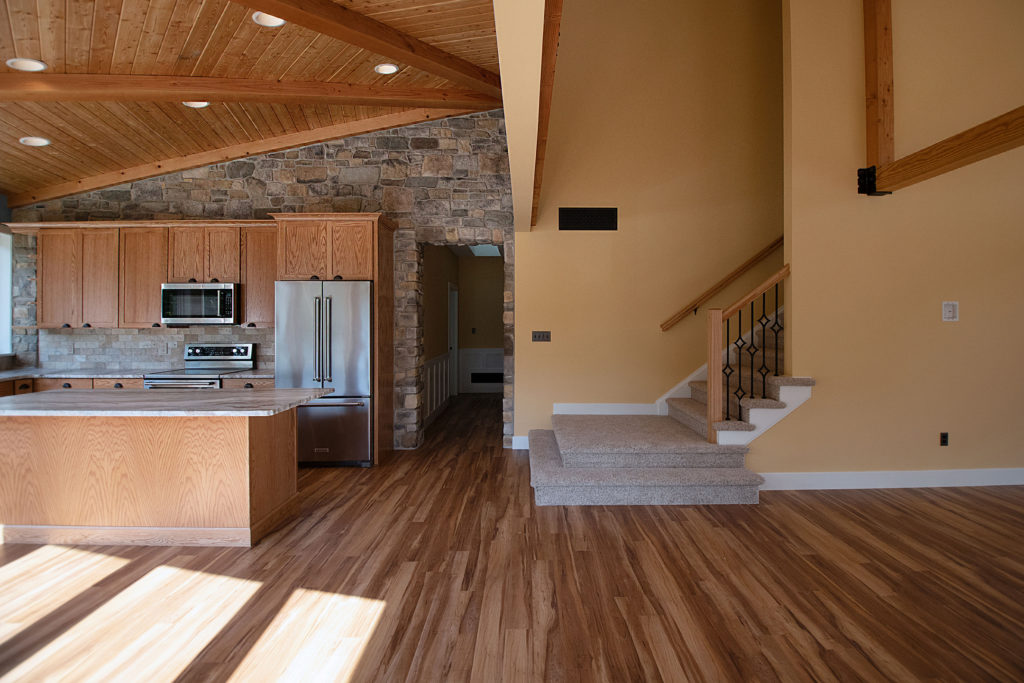 Describing their home as a "labor of love," D&B Elite Custom's Project Coordinator, Beth Varone-Barrer, says: "What they love to do and what they have experienced in life is incorporated into their new living space. Their home tells a story. Kathy told me she never thought they would be building a home at this stage in their life. When I toured her completed home and she gave me a hug I could have cried. It made me feel so good to see her happy with her home."
The Superintendent in charge of this project, Paul Gent, says his favorite part of his career is the relationship he builds with the homeowners he completes work for. Paul has built more than 10 houses from the ground up since he started in this industry over 20 years ago, but nothing compared to seeing how excited and appreciative Dave and Kathy were. "This wasn't your everyday, normal home," reflects Paul. "It was completely customized to the couple's liking and included memorabilia from their old house that we were able to save and incorporate into their new home, such as a custom decorative glass piece that everyone sees as soon as they walk through the front door. My reward was seeing how happy they were."