This year, D&B Elite Custom is working with two wonderful local families who have faced adversity head on within recent years. At the end of May, the D&B Elite team smiled from ear to ear as they watched the Kline family start to move their belongings into their custom home, and they look forward to doing the same when the Rochino family moves in to their re-imagined home soon.
(If you missed Part 1 of this series on the Kline Family be sure to read it here on our blog, and check out our follow up on this project one year after mobilization took place here on our blog.)
All in the Family: A Fifty-Year Milestone in Wyomissing Hills
Lori and Avelino (Av) Rochino are another local family making something beautiful out of the hand they have been dealt. "With recent life changes, such as Av's disability from an unfortunate accident and his mother's recent passing from pneumonia, we knew we were ready to make changes to accommodate our new life situation," says Lori. "With the house turning 50 years old next year, we thought this would be a great way to celebrate new beginnings!"
In 2010, Lori and Av had the opportunity to buy Av's parents' home when they retired to Florida. This allowed the Rochinos to keep the home that Av's father, Avelino Sr., built in their family for hopefully generations to come. Av attended the Wyomissing School District with his older brother up until junior high. Today, their son Andre now attends the same school as a third grader. This Wyomissing Hills home was the perfect starter home for Lori and Av. "When we bought the home we knew it had plenty of potential, but since it was built in 1972 we knew we'd be making some changes one day. However, life got busy and any home improvement projects got placed on the back burner," says Lori.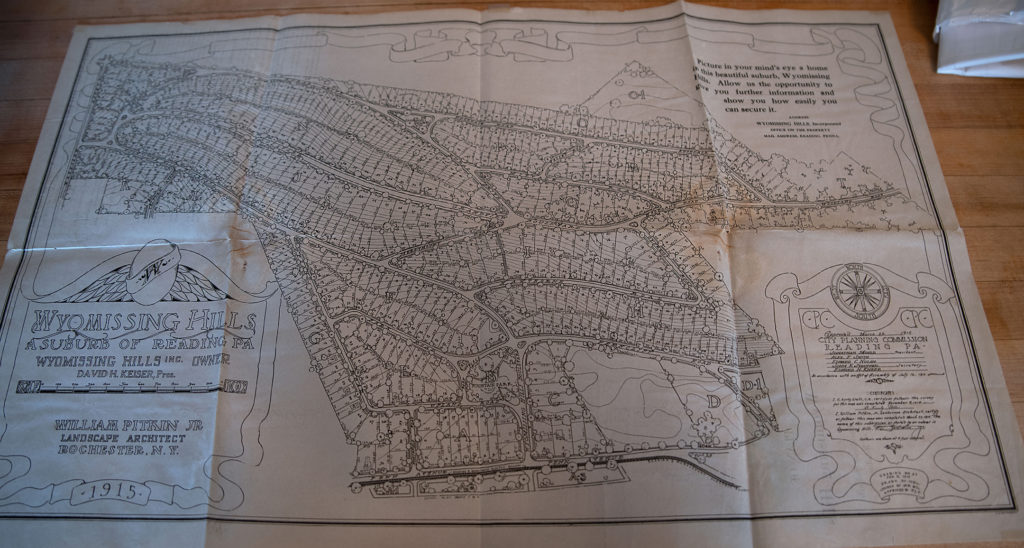 The perfect storm changed this. Lori, a marketing / communications professional for Philly and Boston based organizations, and Av, a software engineer for a Boston-area based company, both worked from home prior to the start of COVID-19. Previously mentioned life events, coupled with the fact that their son was now attending school remotely due to the pandemic, resulted in a need to make more space so everyone wasn't on top of each other. Another plus side to renovating their home? The Rochino family has close ties with extended family in western PA, NJ, and DE. These renovations will allow the family to have more space to entertain family and guests. With interest rates at their lowest, the Rochinos knew now was the time to secure the finances to help make their renovation dreams come true.
At the beginning of April this year, D&B Elite Custom began renovations to the family's beloved home. These renovations include adding a second-floor master suite and updating every aspect of this 1970's home. In addition, the first floor will be completely ADA compliant for Av, with hardwood floors throughout, wider hallways, an open concept living plan, and a bigger shower with a flip-up seat. The D&B Elite team is happy to be able to increase the quality of life for their client. "When I found out that this home was Av's childhood home and they are now raising their son in it, I thought 'How cool is that?!' The Rochinos are just enjoyable to be around and easy to work with. They did their homework and knew what they wanted to achieve. We are excited to make their ideas a reality," says D&B's Project Coordinator, Beth.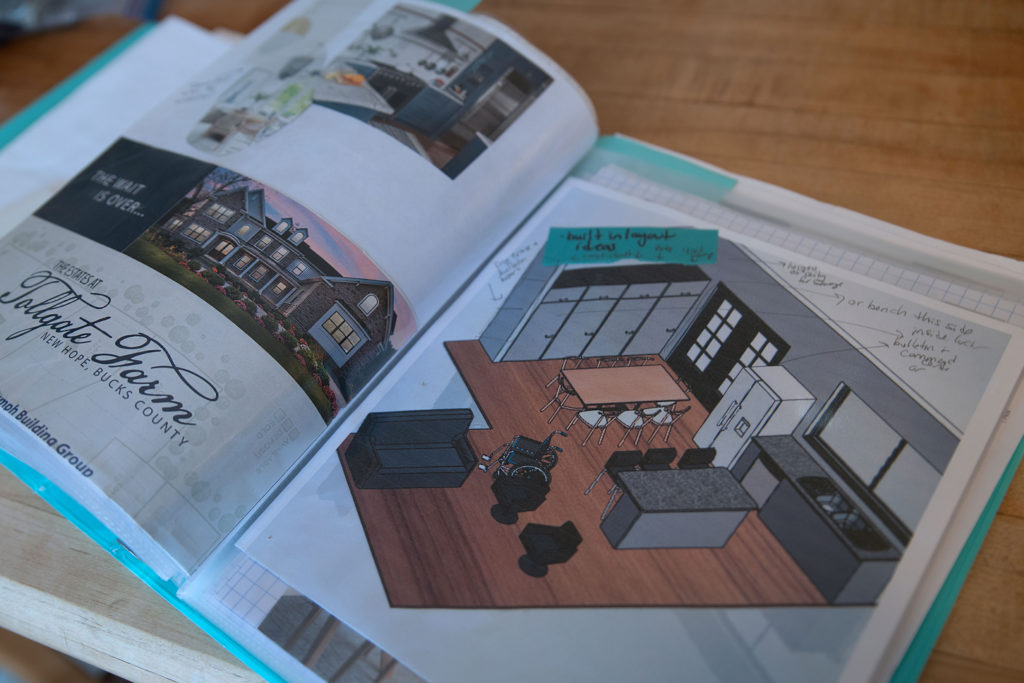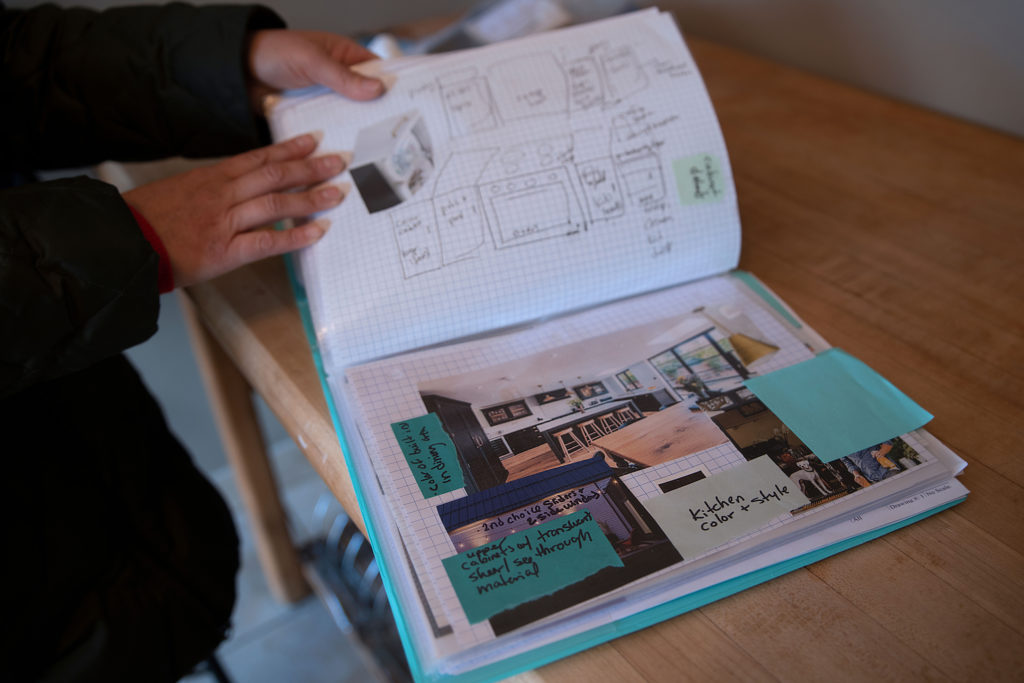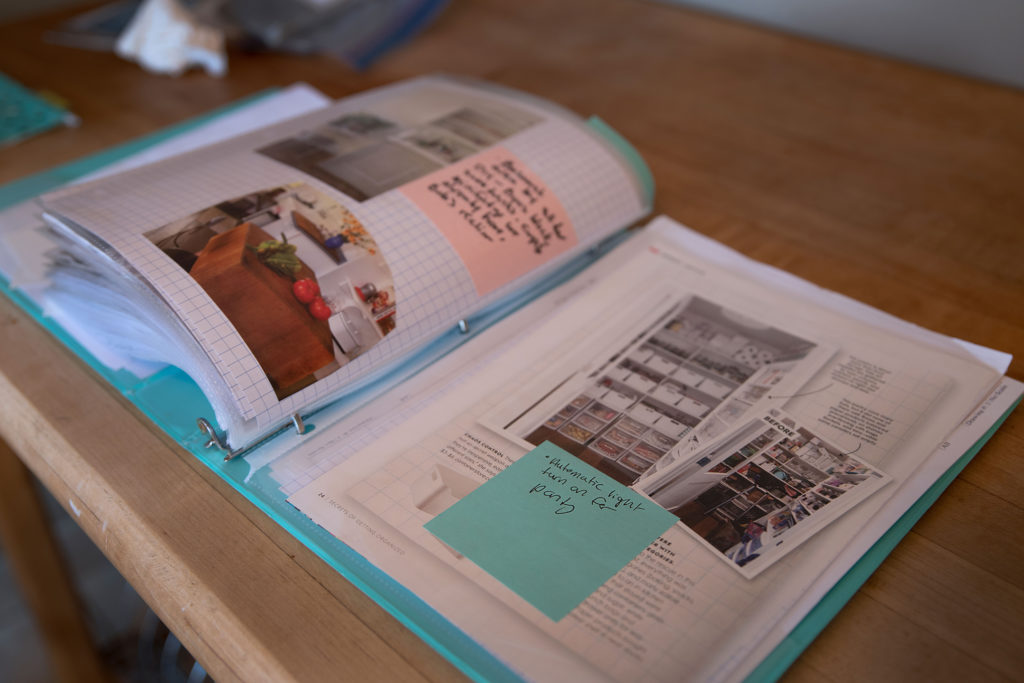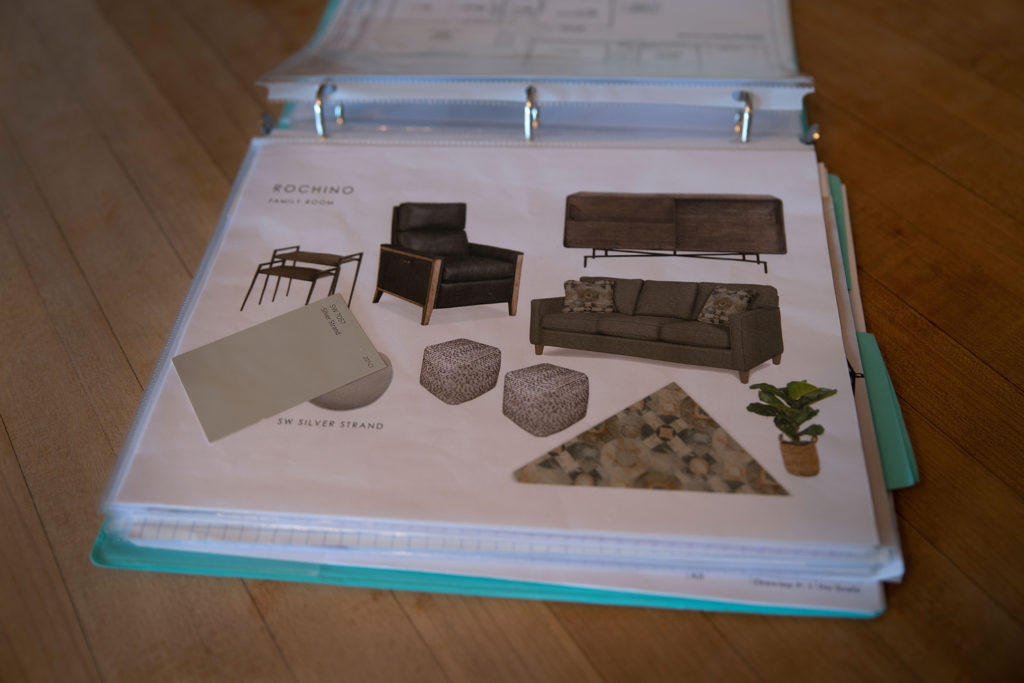 When Lori and Av first reached out to D&B Elite Custom over a year ago, they had some ideas but didn't know what to expect, as this was their first home renovation project. "We didn't know anything about the design process," reflects Lori. "We watched HGTV and all the home videos and always thought, 'That would be cool to do.' Then when you actually do it you realize it is not a short 30-minute sprint. It is kind of a marathon in some ways. There's a lot of little moving parts throughout the process," she explains.
Kylene of Blue House Designs LLC has been working with the Rochinos and Team D&B to design the look of their home. She remembers the Rochinos had a "project board of ideas with a mix of styles" when she first met them. "I felt it was necessary to see what style they really wanted by showing them different ideas," she recalls. Here's a look at some of the original ideas next to the final rendering (pictured last) of what the Rochino family ended up going with: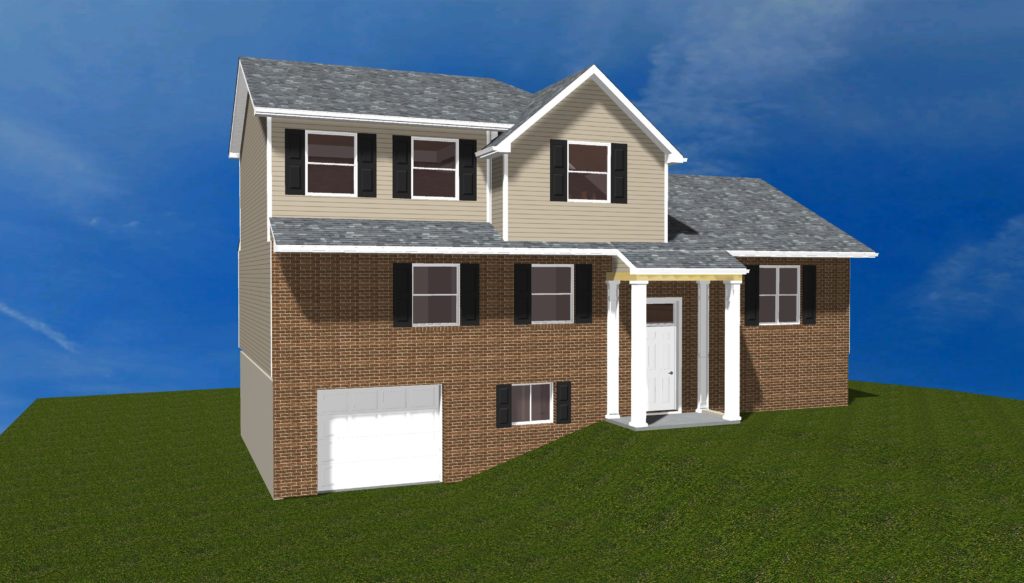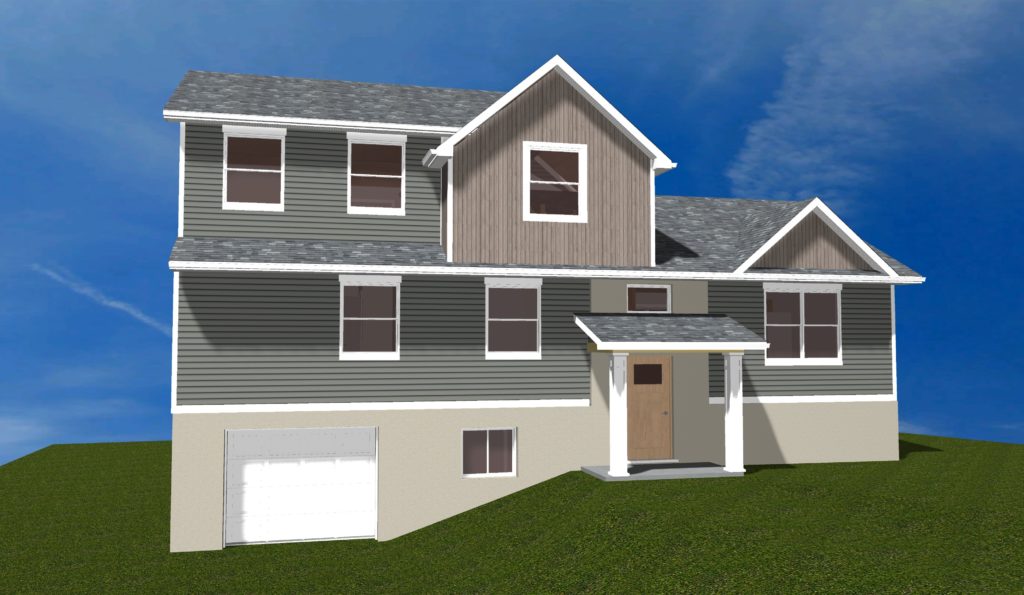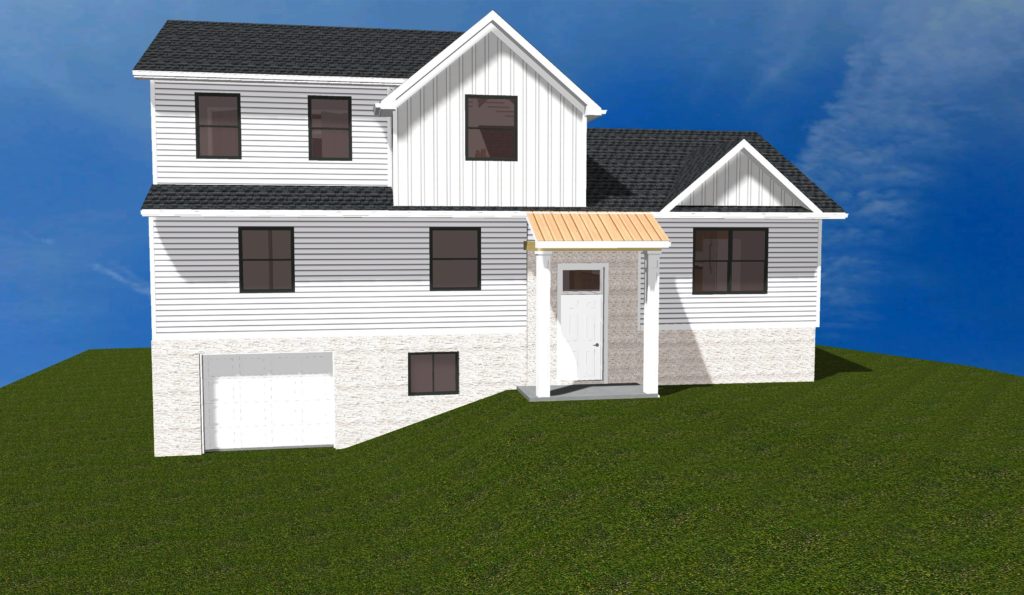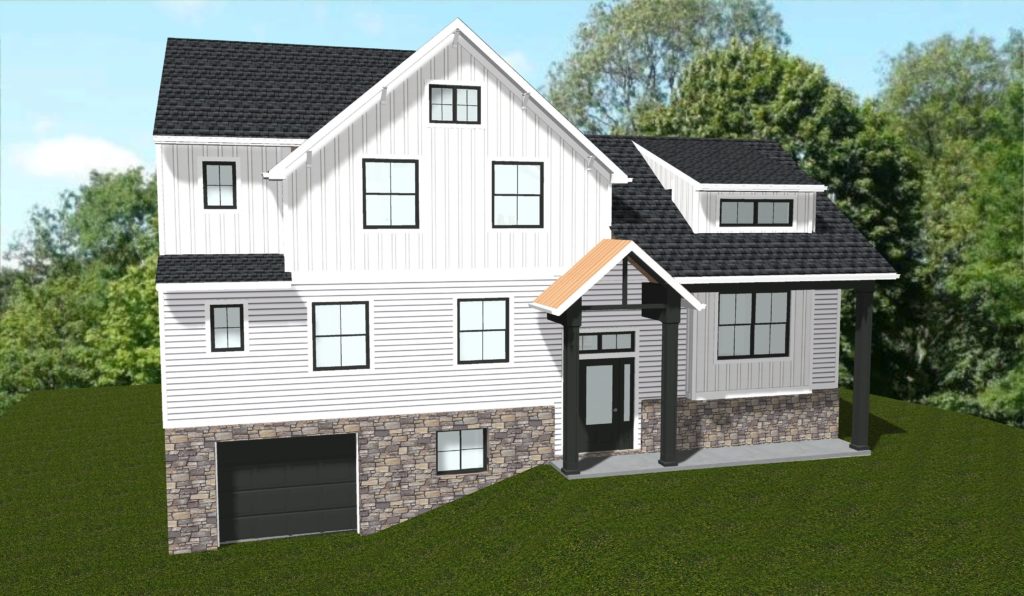 A mix of excitement and nervousness could be detected prior to the start of construction. The couple described how they felt as "surreal and a little overwhelming." One thing that gave them both peace of mind? Av's mother, Merian, was able to see the plans that the couple put together with Team D&B prior to her passing. "She got very excited about the changes for her former house, so the 'new house' seems to have her blessing," Lori explains.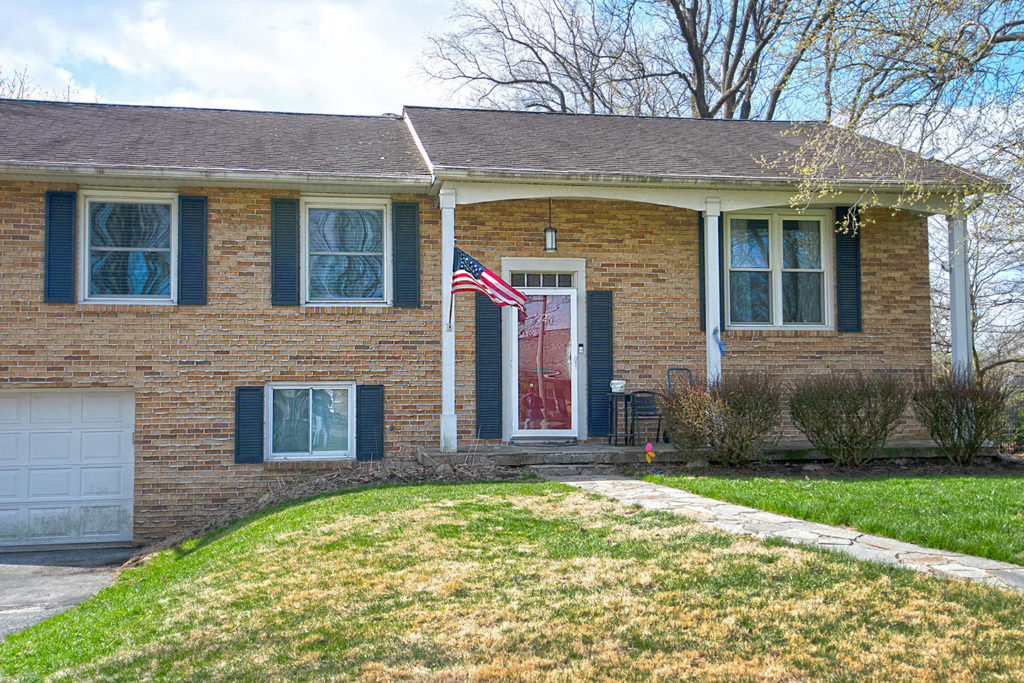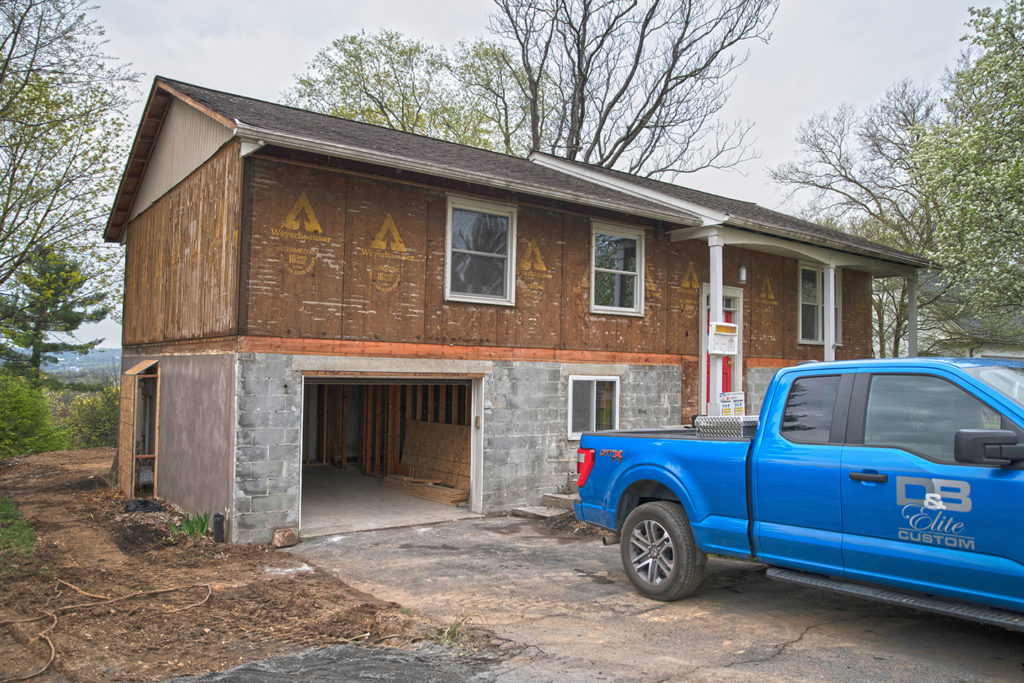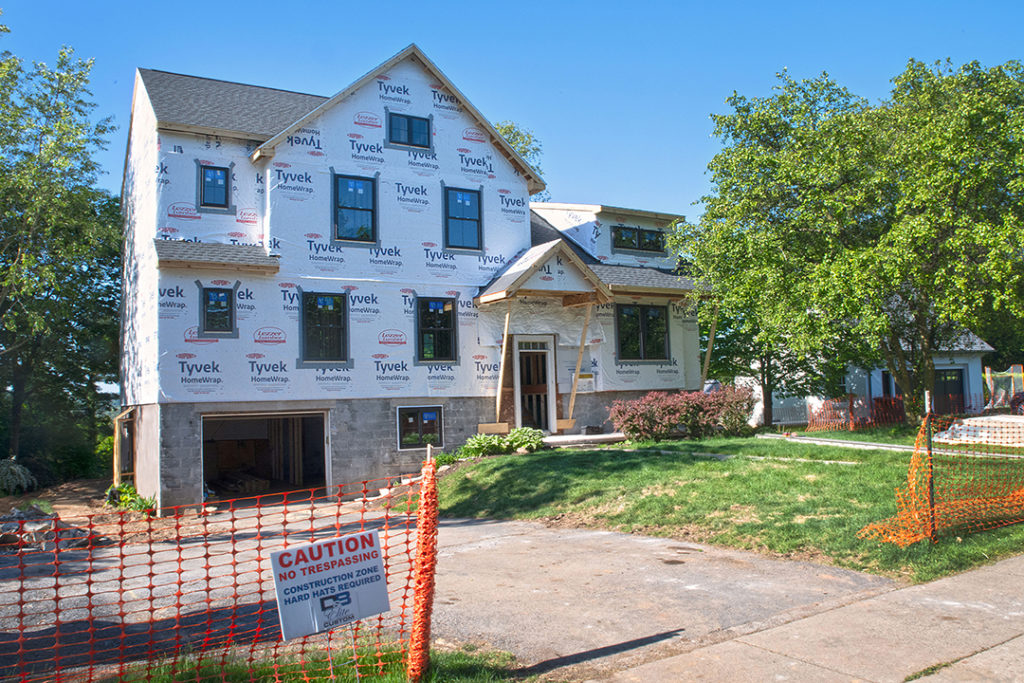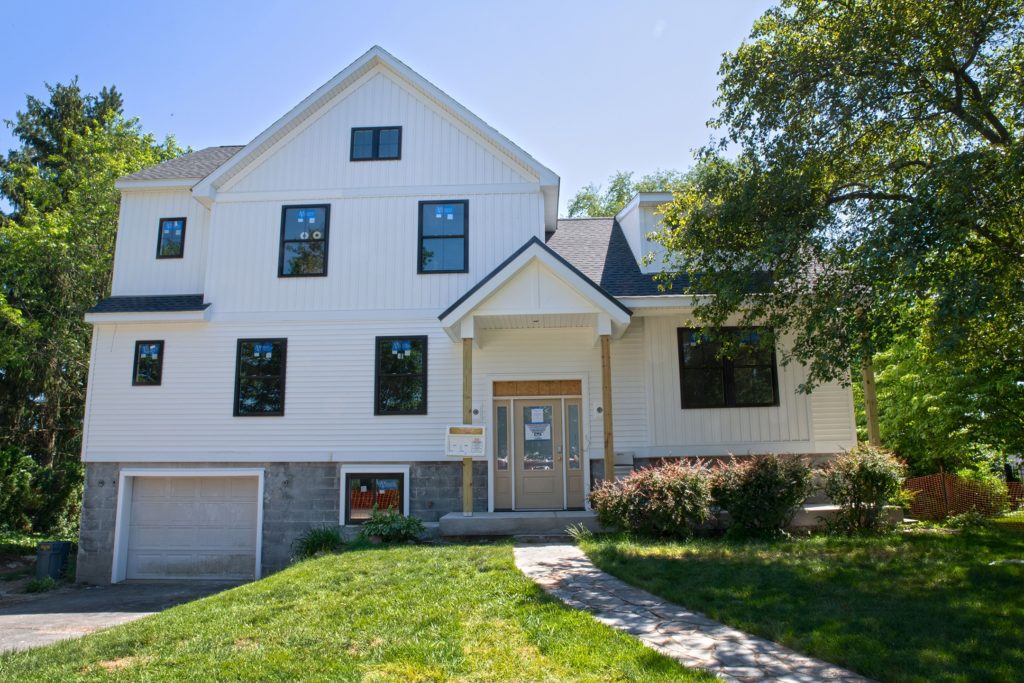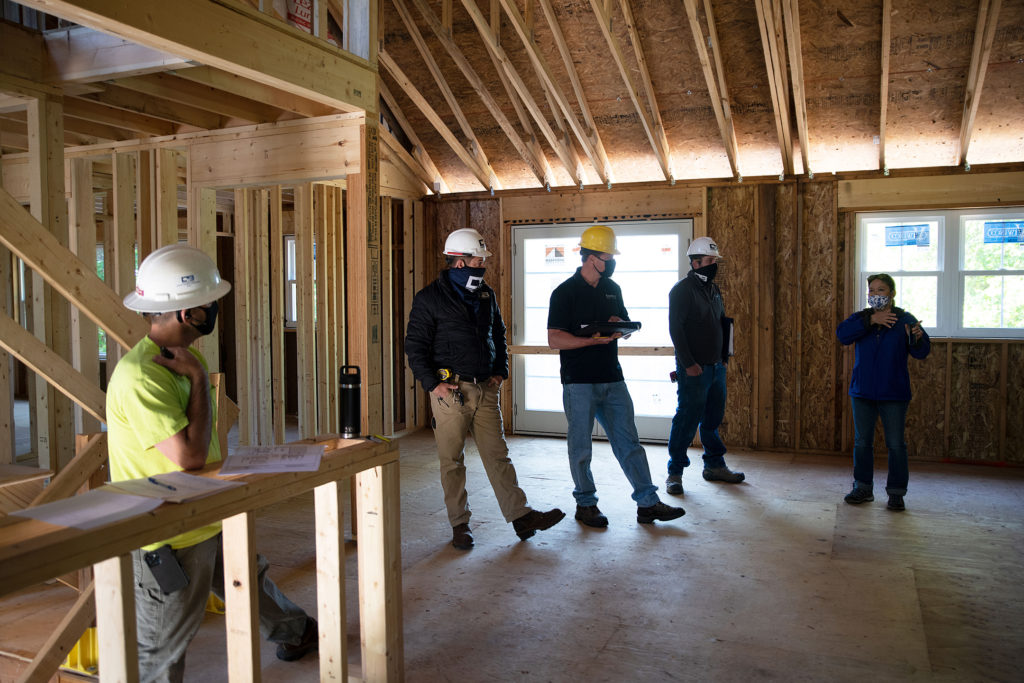 Who does D&B Elite Custom still need to receive approval from? Hachi, the Rochino's Pembroke Welsh Corgi, who runs the household and is a neighborhood pet fixture will get the final say! Be sure to follow our social media and blog for updates once the house is complete.