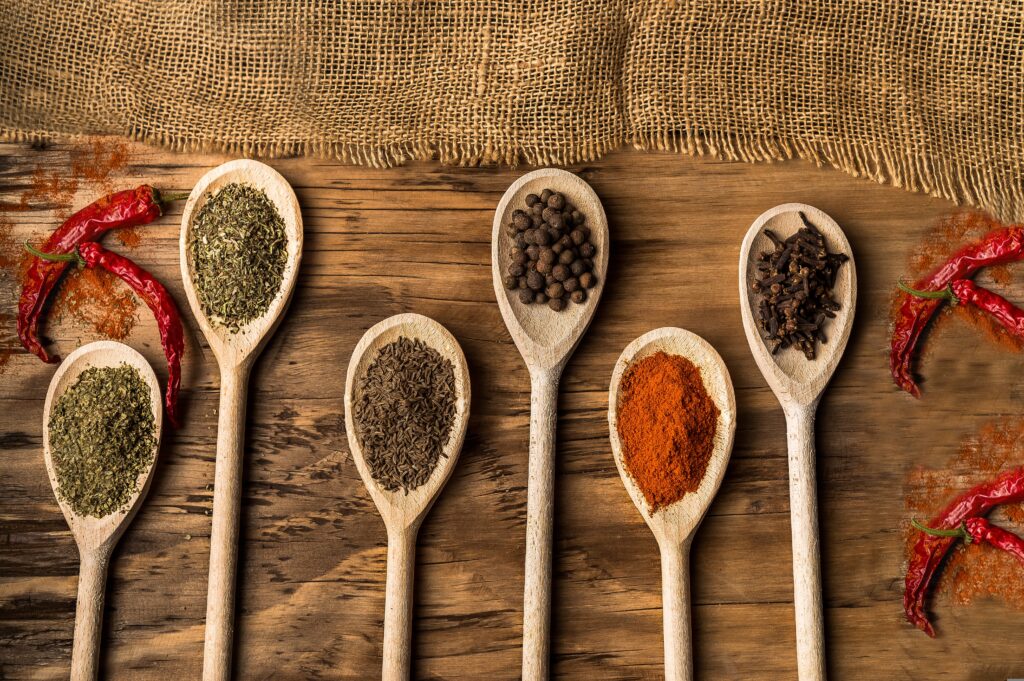 There are many options when it comes to organizing your spices, but here's our list of non-negotiables:
Optimize Your Space:
Label the top of your spices so you can keep track of inventory if using a pull-out drawer, or you can invest in an in-drawer insert that allows your spices to lay on their sides. Label the sides of your spice jars and purchase a tiered shelf or lazy Susan for easy access.
Organization 101:
Pick your organization method and run with it – whether you choose to arrange your spices alphabetically, by area of the world, how frequently you use it, or by type (such as categorizing by peppers, aromatics, herbs, warm baking spices, etc.).
Matching your jars and labels goes a long way! We recommend airtight glass jars, as they are the best option for protecting your herbs and spices by preventing premature oxygenation. Two-ounce jars that you can fit a teaspoon inside and that are small enough to encourage turnover work great.
Stocking Your Spices:
When it comes to spices, the more the merrier is not the way to go. That spice you can't remember the last time you used? Toss it. If a recipe calls for a small amount of something you don't think you'll ever use again, just skip it! We love this list of the spices you really need in your pantry from bon appétit – Check it out for some inspo on how to best stock your spice drawer.
Don't Bring The Heat:
Be cognizant of heat, as it causes spices to degrade faster than usual. Avoid making your spices' home base above your oven or near a radiator. Many people store spices on a spice rack on their kitchen counter for easy access, however this isn't ideal when the kitchen heats up. Your pantry, kitchen drawers, or a mounted shelf inside a pantry or cabinet drawer are your best options.
Nearly one year after we began this couple's full remodel of their 1970's home, we reconnected to see how they were enjoying their new space after living in their newly remodeled home for approximately three months now.
Looking back, they described living in a temporary apartment last year as a "time of upheaval," but one that went by relatively quickly. They enjoyed living in a different part of town and experiencing what the neighborhood they stayed in had to offer — especially their beloved dog Hachi, who loved going for walks and enjoying the dog-friendly atmosphere!
They think it helped that they lived on this property since 2010 before completing their renovation. Lori described it as "an advantage because we had clarity on what we wanted and didn't want going into this project."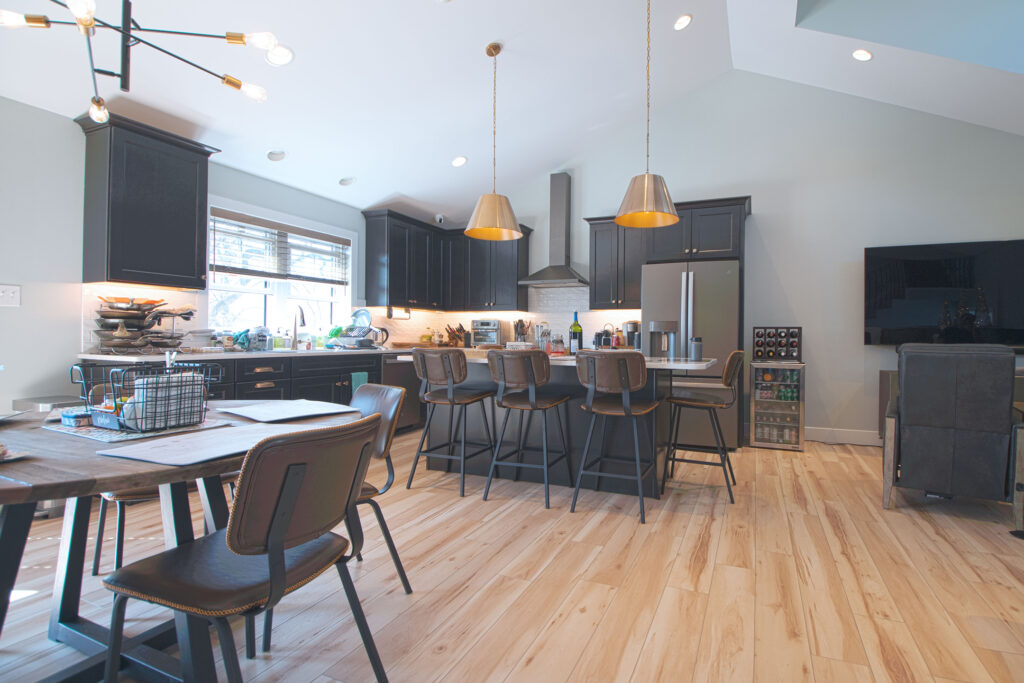 In case you missed our first blog on this project last July, here's a quick summary of the history of the home: The house, which was built by the homeowner's father, would have turned 50 years old this year. The family decided now was the best time to renovate and celebrate new beginnings. An unfortunate accident that left Av with a disability also increased the need for a home renovation, as the ADA compliant open concept layout of the first floor allows him to better navigate their home. You'll find wider hallways and hardwood floors throughout the home, as well as a larger shower with a flip-up seat.
Another selling point of their home reno? "The new layout is much more efficient and makes it easier to host guests," explains Av. Prior to their home renovation, they never felt fully comfortable having a number of people over before, but now there is definitive space for guests, such as their extended family in western PA, NJ, and DE who have already come to visit.
Despite the challenges that naturally come with a home renovation of this size, the family had a great experience overall, especially with our Trade Partner, Kyle of Elements Integration, who handled installation of security cameras throughout the property, mounting TVs, the Internet, and all of the wired electronics throughout the house. "Kyle was excellent to work with because his knowledge is top notch and he is so friendly. He never condescended and always explained everything," explains Av.
Designing Their New Home With Blue House Designs LLC:
A reflective Lori and Av recall that they "knew nothing about the design process" when they first began working with the D&B Elite team and Kylene Baney of Blue House Designs LLC, who has been an Architectural Designer for 20 years and owned her business for seven years now. "When I first started working with the family they had project boards with magazine clippings and items printed from online, including exterior and interior designs. Every time they saw something they liked they added it to the board. There was a mixture of modern, farmhouse style, and traditional, so in order to narrow down what they really wanted we started with the design of the exterior of the home," explains Kylene.
Below are some of the options that the family was given in each style. "This helped them realize that they liked the farmhouse style most," recalls Kylene. Another realization that Lori and Av made during the design process? "At first we thought we'd keep the exterior of the whole house and go from there, but we ultimately ended up deciding we wanted another house since keeping the same exterior would be like upgrading from Web 1.0 to 1.5. That makes no sense. We wanted to get to Web 2.0."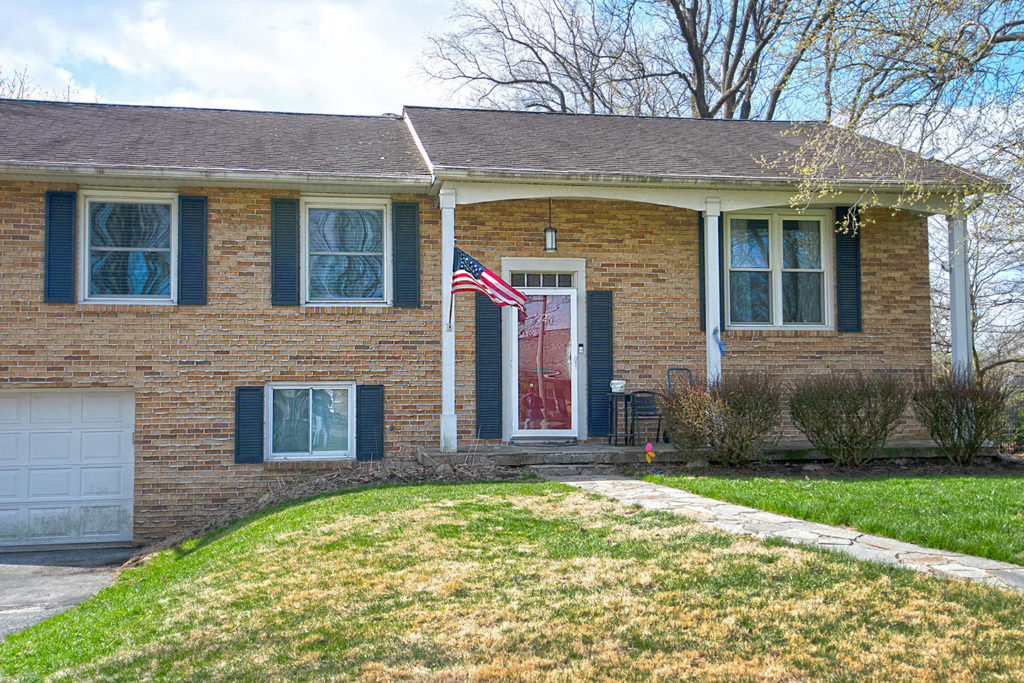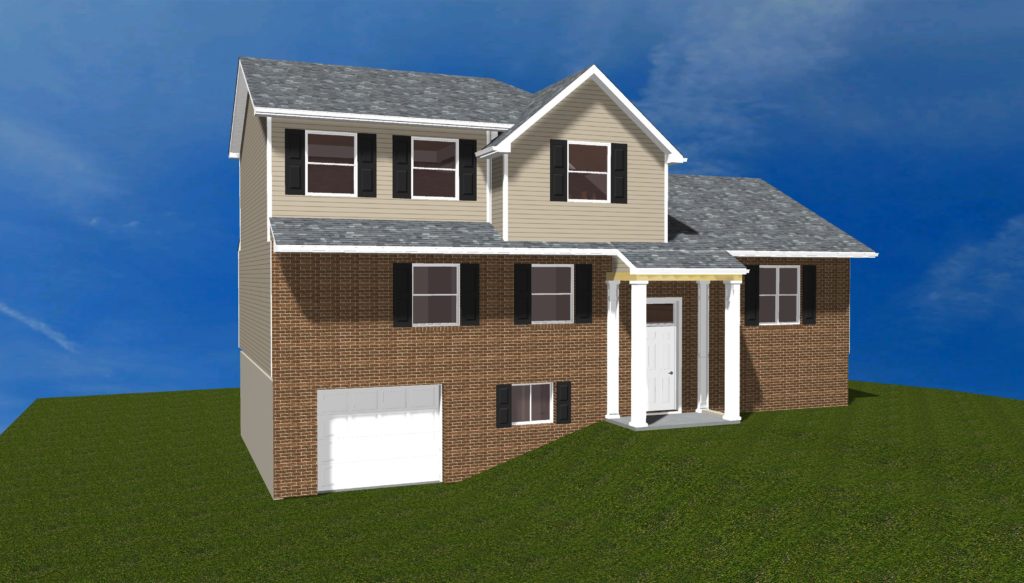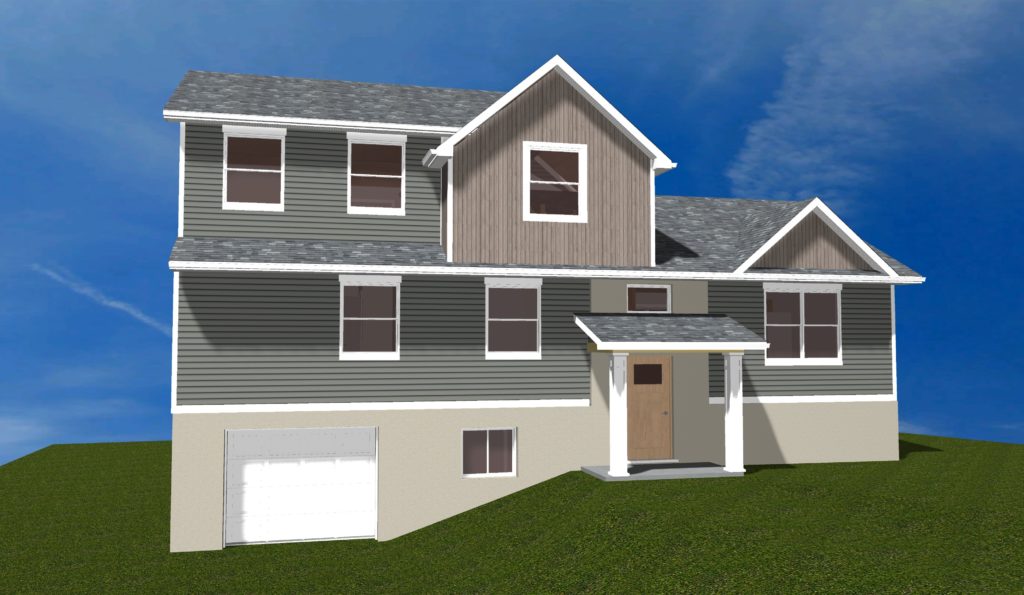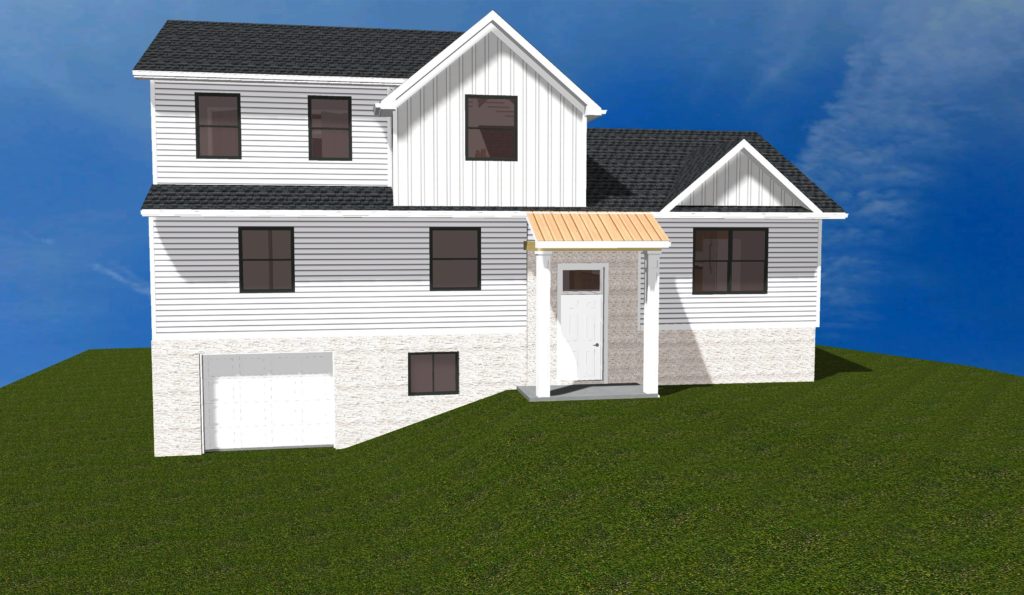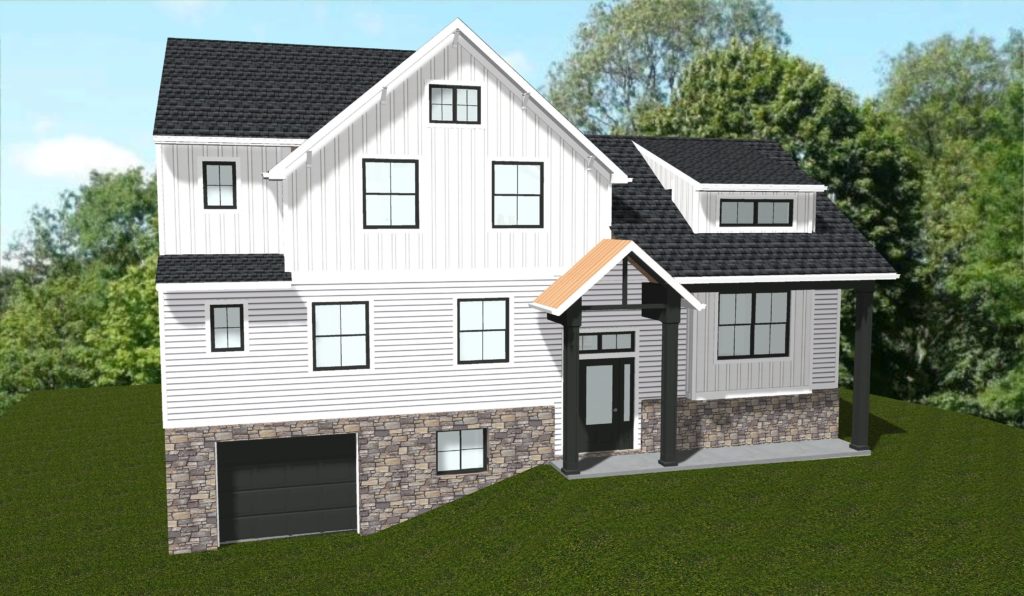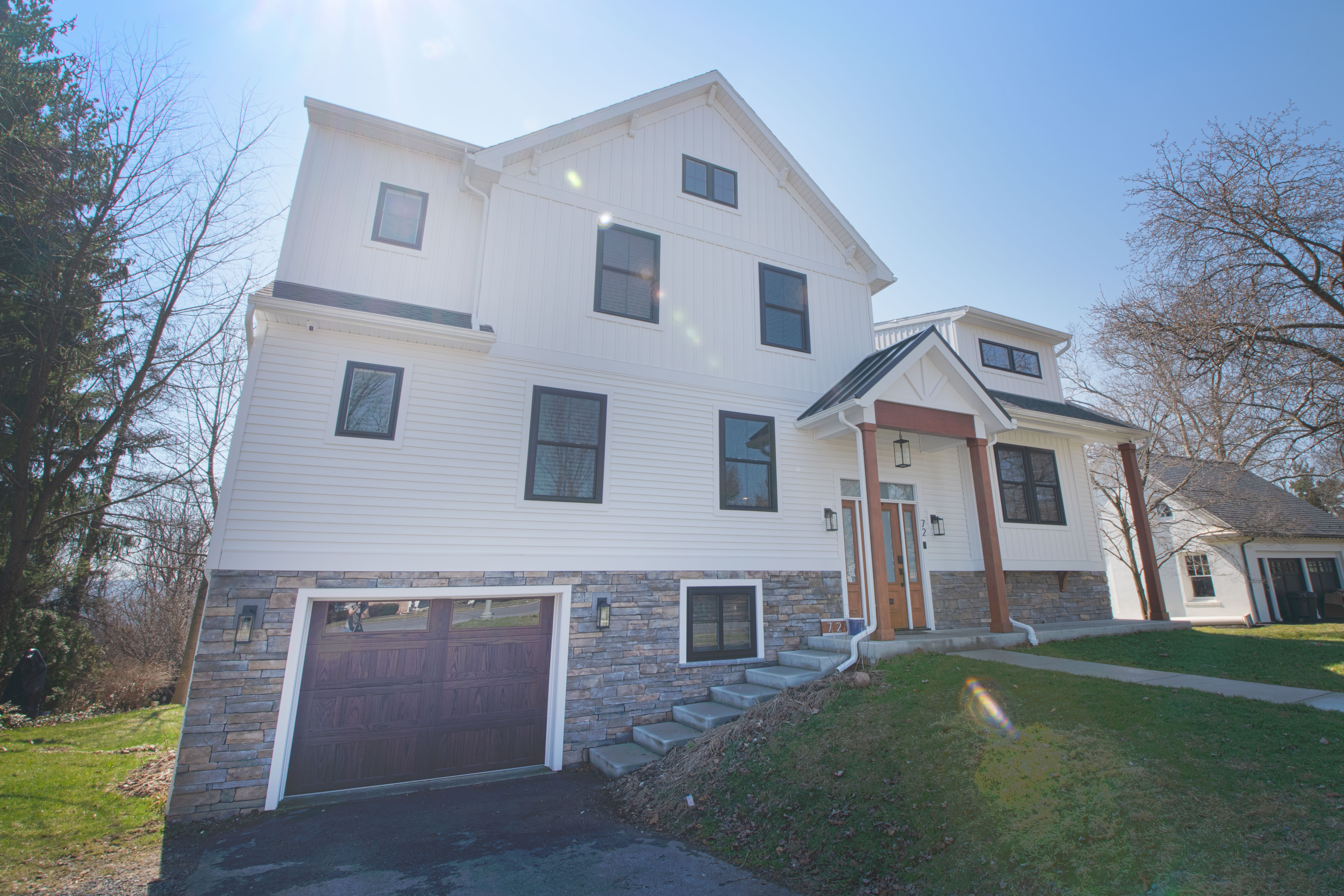 A Q&A With The Designer, Kylene Baney:
Q: How did you get started in this industry?
A: "Designing has always been my passion. It's what makes me tick. I had a high school teacher who noticed my talents, and I always liked working with people. I knew I wanted to help people bring their home dreams to fruition."
Q: Walk us through the process of what it's like helping clients reach their final decision on design?
A: "It is normal for me to assist clients with narrowing down to their final choices, but at the same time some clients will have a set design they absolutely love. If they allow my input, I will show them other options that would also work. Many times the client never thought of other options, and then I will work with them to design their needs."
Q: What programs do you use to design?
A: "I draw with SoftPlan 2022 Program, which allows me to design the exterior and / or interior of the home. I enjoy renovating existing homes that will improve the client's space."
View the SoftPlan web 3D model for the Rochino house here, and complete your own walk through!
Q: What is the most challenging aspect of your job?
A: "The most challenging aspect of any project is making sure I incorporate everything the customer wants or needs into the space allowed. I also find this part of the job to be the most fun! It's like putting a puzzle together; everything must fit perfectly. Another challenge is how hard it has been to get to where I am. Drafting is not a woman's field. Don't get me wrong, I work with a lot of men who appreciate my work, but growing up I had a lot of hurdles. I wish I saw more women or girls taking an interest in what I do."
Did you know: According to the American Institute of Architects, only 17% of registered architects in the United States are women?!
Q: What is your favorite aspect of this particular home design and why?
A: "I enjoy getting to know the family and making their living space easier and more useful for their needs. The challenge is taking the families' ideas and incorporating them to meet their needs. It is truly rewarding to see my design project transform into reality. Seeing how the design changes improved the clients' lives is the best and gives me a great sense of accomplishment."
Q: What is it like watching your drawings transform from rendering to reality?
A: "I feel a lot of pride and honor when families trust me to design a space or entire home that fits their needs. I think that takes a lot of courage on the homeowner's part to let someone they don't know have so much responsibility. Knowing that in the end they liked my design so much that they built it is my favorite part of the job."
Q: How long have you been working with D&B Elite Custom?
A: "I'm pleased to have been working with D&B Elite Custom since 2018. Our relationship started from an email I sent to local builders making them aware that I was looking for work. This relationship became mutually successful, as I have since completed over 40 projects with D&B Elite Custom to date."
Did you know that major kitchen remodels are on the rise? Hiring kitchen renovation professionals has jumped to 89% in 2021, its highest level in four years! If you are also in the market for a major kitchen remodel this year, be sure to check out Houzz's Kitchen Trend Study for 2022. This report compiles findings from a survey of 2,380 U.S. homeowners who either recently completed a kitchen renovation or are in the planning stages with one. The 39-page report goes in-depth with many trends. We've summarized the biggest takeaways below for those crunched on time.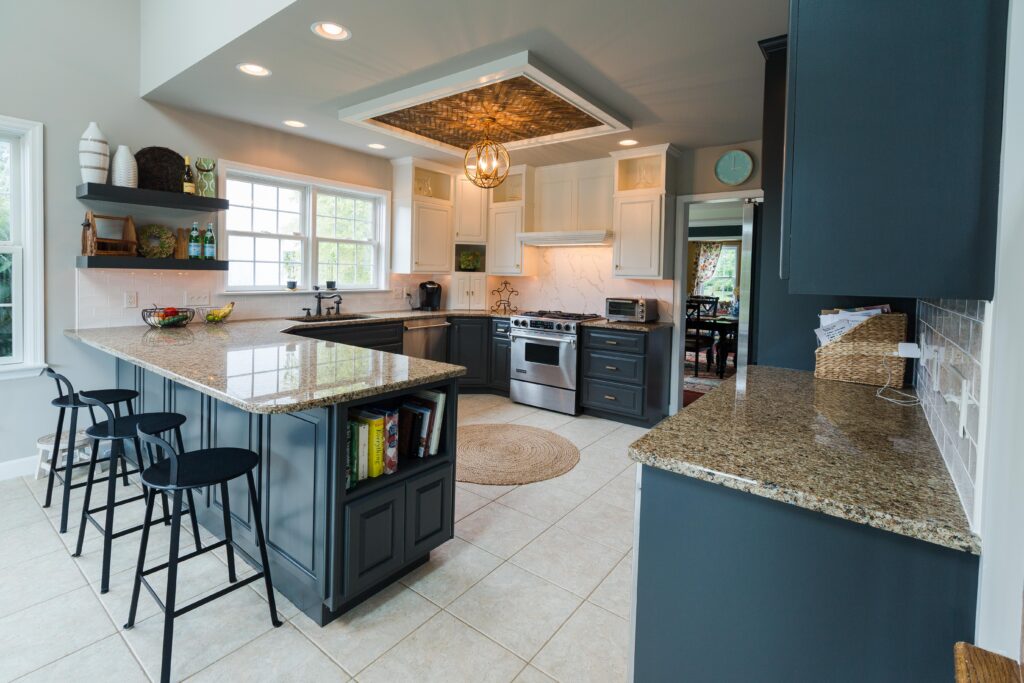 Let's Talk Kitchen Countertops:
The study revealed that more than one-third of homeowners reportedly splurged on countertops (35%). The most common feature improved during kitchen renovations, countertops were upgraded by more than nine in 10 homeowners (91%).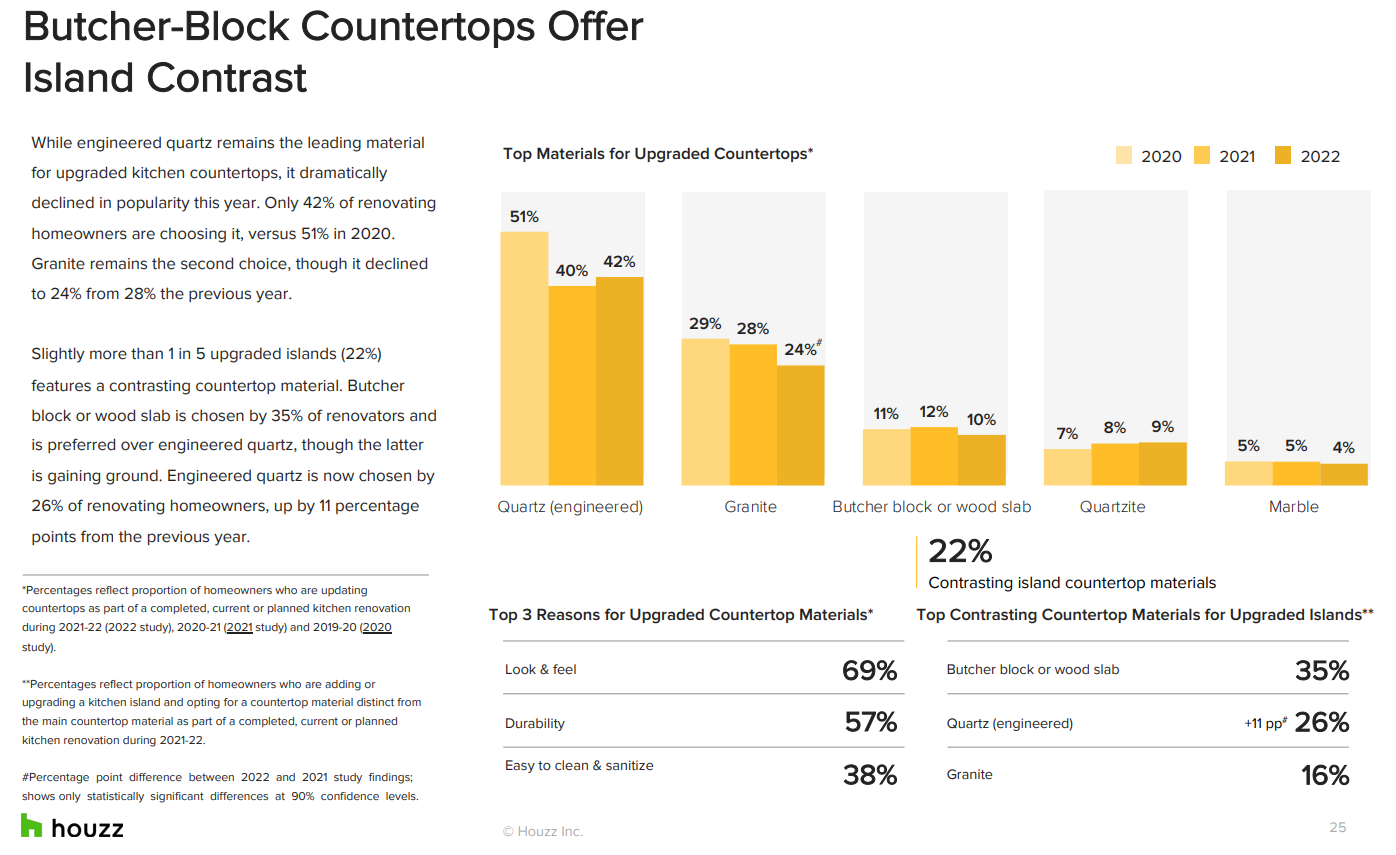 When it comes to countertops, there are so many options! These options can get overwhelming since the material you choose not only impacts aesthetics but the functionality of your kitchen (not to mention your budget, too). Did you know that more than one in three (35%) of renovating homeowners who are upgrading their kitchen reported that they decided to spend significantly more than originally planned and "splurge" on new countertops? The D&B Elite team is here to help! Below are some of the most popular choices and some pros and cons to each to help you weigh your options:
Engineered Quartz
Although this material remains number one in choice for upgrading kitchen countertops, according to the Houzz survey "it dramatically declined in popularity this year" with only 42% of renovating homeowners choosing quartz (down from 51% in 2020). Quartz is an engineered stone containing up to 93% quartz particles and other materials. It is then shaped into slabs and bound with resins. Quartz was engineered to make a more adaptable alternative to granite and marble. It's easy to see why quartz has been the #1 choice time and time again in this study, as its pros far outweigh its cons.
Pros: It's nonporous surface resists staining and scratching, it's available in a larger range of colors than granite, it's easy to maintain and no sealing is required, it's impervious to heat and acid, the slabs are uniform with no imperfections, DIY installation is possible, and it can be custom-fabricated into any shape or size
Cons: It is expensive and creates heavy countertops
Granite
Granite's sleek and elegant look speaks for itself on why it remains the second preferred choice. Here are some pros and cons of this material:
Pros: Strong and durable, adds real estate value to your home, almost impervious to heat, almost 3,000 different variants and colors are available, and it's nearly maintenance-free when treated with newer sealers
Cons: Very expensive material, not suitable for DIY installation, slabs may have imperfections, may crack if stressed / improperly installed, if you cut directly on granite your knives will dull quickly, and this stone is porous and requires sealing to avoid stains
Butcher Block or Wood Slab
Butcher block / wood slabs have rose in popularity this year (increasing from 10% to 12%). They create a soft, warm look that is currently trending. Maple and oak are the hardwoods most often used on countertops.
Pros: Incredibly long-lasting when properly cared for, you can sand and reseal this countertop material as needed, it is relatively easy to clean, and it offers a charming, country look in most kitchens
Cons: Fairly expensive material, it can be damaged by water and stains over time, knives can cut and scratch this surface, if the wood isn't oiled and sealed frequently the wood may crack, and bacteria can become an issue if this material is not properly maintained
Marble
Since no two sheets of marble are entirely the same, each marble countertop is one-of-a-kind, which may explain why this natural stone is commonly used for countertops in kitchens. It is common to see a portion of a countertop, such as the baking center, reserved for marble due to its high price tag. Here are some other things to be aware of:
Pros: Waterproof and heatproof, adds to real estate value of your home, and is a beautiful stone with unique veining
Cons: Expensive material, DIY installation is not possible, marble is porous and stains easily unless sealed, it can be scratched, and repairs are difficult to make on this material
Let's Talk Kitchen Cabinets:
Of the 94% of renovating homeowners who either replace all of their kitchen cabinets (65%) or partially replace the kitchen cabinets (29%) as part of their renovation, the majority of homeowners (76%) are choosing solid wood as the primary material of new cabinets. Among those partially upgrading cabinets, the percentage of homeowners refinishing cabinet exteriors jumped by 5 points from the previous year, to 65%. One in four individuals add some cabinets, while 23% replace only the cabinet doors. Cabinets with deep drawers for specialty storage, such as adding organizers for cookie sheets or trays, continue to be popular!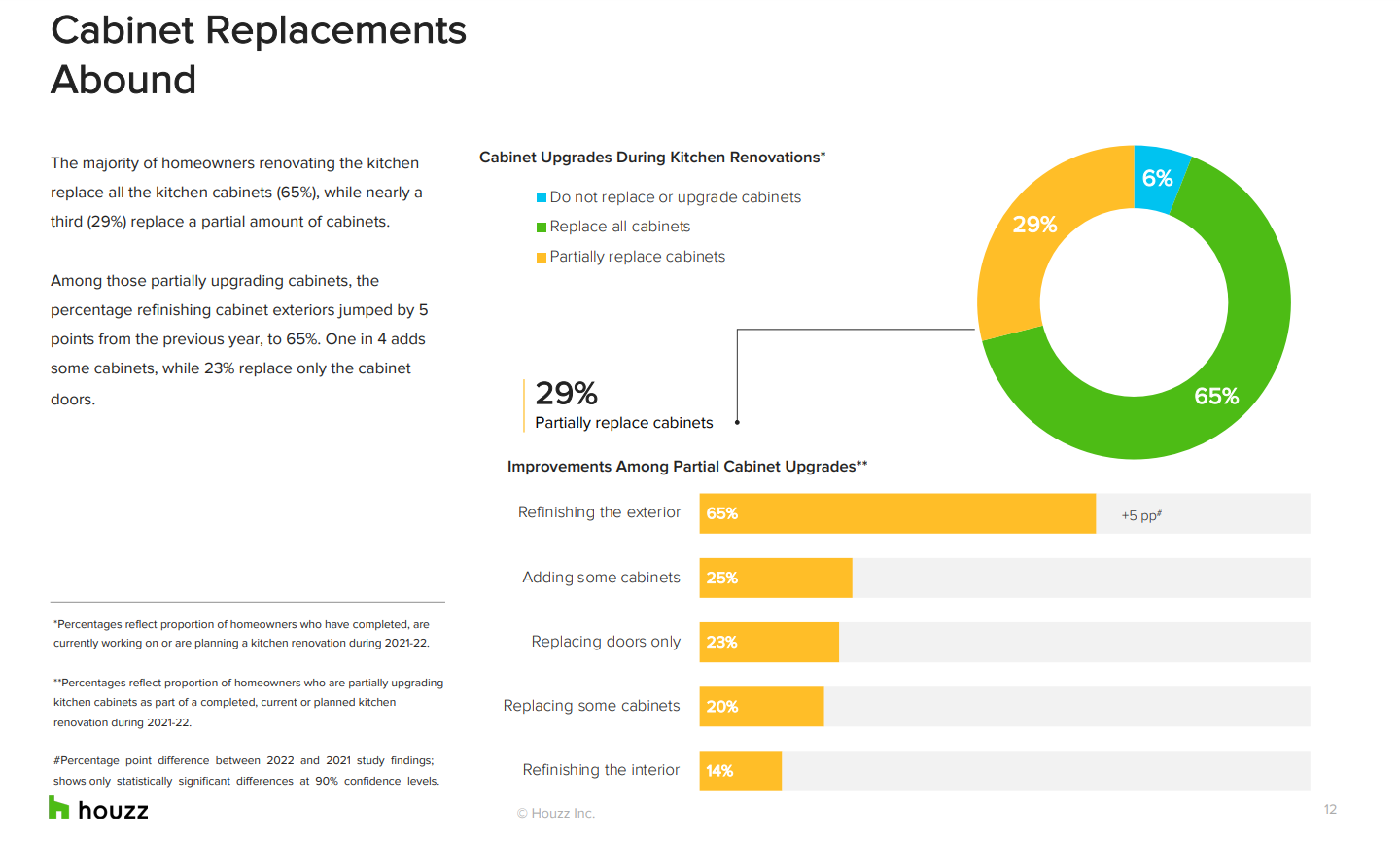 Let's Talk Kitchen Appliances:
Appliances are the second most common feature that homeowners splurge on during their kitchen renovations (27%). Over a third of upgraded appliances include high-tech features (35%), up six percentage points from the previous year. The most popular kitchen appliance features are wireless and smart phone controls (26%), up eight percentage points from 2021.
When it comes to upgrading kitchen appliances, the study found that garbage disposals (52%) and beverage refrigerators (19%) are gaining popularity in particular this year. Nearly 1 in 5 renovating homeowners incorporated or plan to incorporate a beverage refrigerator (up 5% from last year) while 14% add or upgrade a wine refrigerator.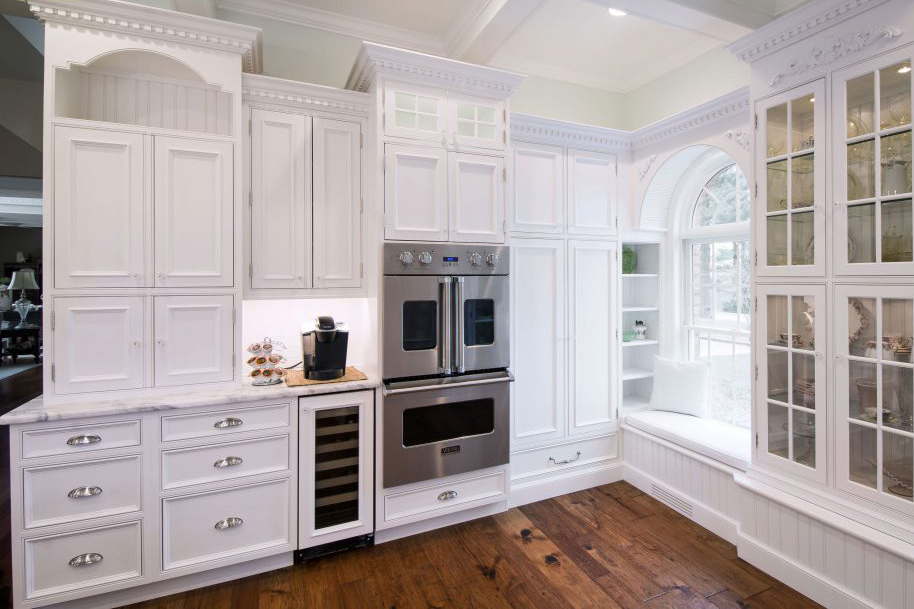 Let's Talk Kitchen Islands (Because It Seems Everyone Is):
More than half of renovating homeowners (57%) either upgrade or add an island, and more than 1 in four homeowners (27%) upgrade an existing island, up by 3 percentage points from the previous year — a significant increase. Nearly 2 in 5 islands are more than 7 feet long, a significant increase from last year, indicating that islands in general are getting longer. Given the current work from home trend, it may come as no surprise that one in five homeowners (20%) say that a top activity they complete at their island following their kitchen renovation is work. Here's a look at two of our favorite kitchen islands we recently completed: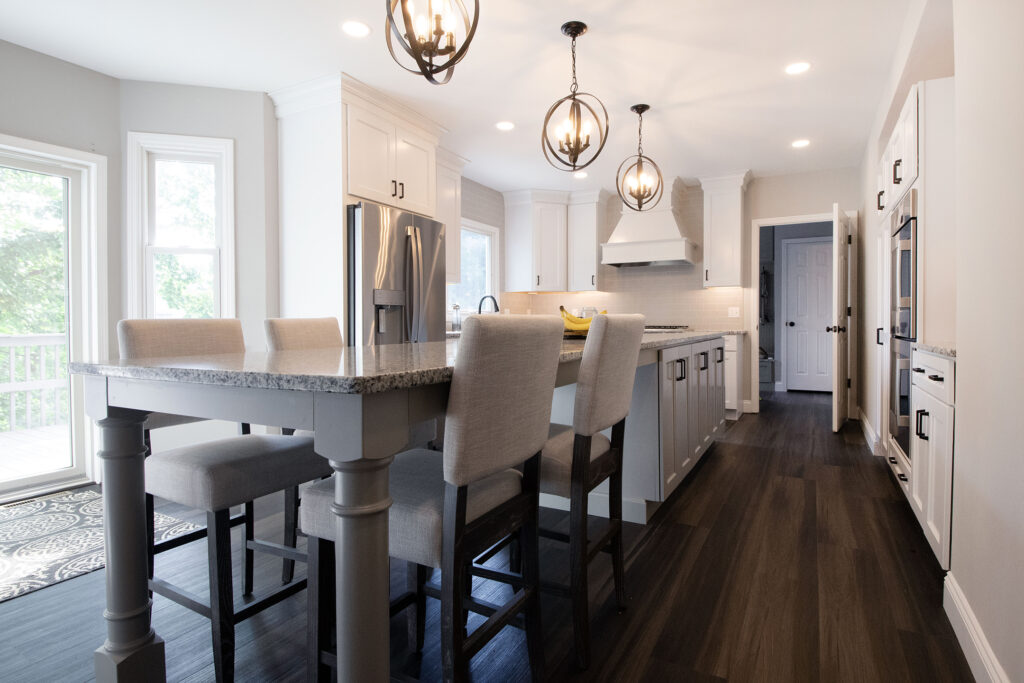 Let's Talk Lighting:
The top choice for upgraded light fixtures in 2022? Undercabinet lights (with recessed lights trailing just behind them). Pendant lights saw a 4% increase in popularity for 2022. We love the way these pendant lights complete the space of a recent home renovation we completed: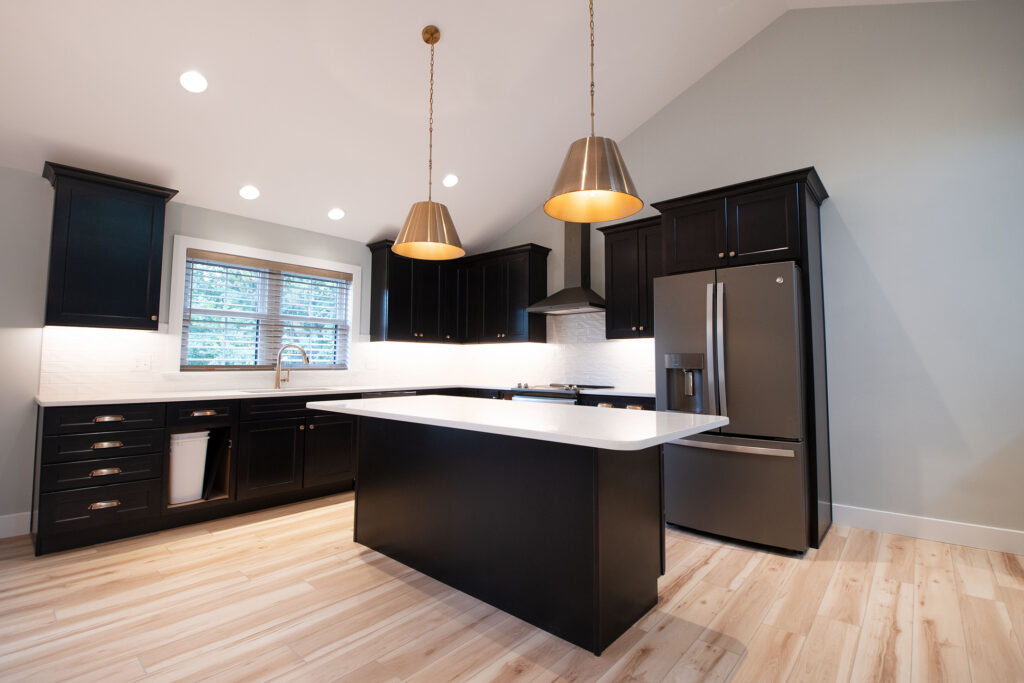 Let's Talk Flooring:
What's in style when it comes to flooring? Stained or unstained hardwood floor regained its #1 spot this year and vinyl/resilient flooring nearly doubled in popularity since 2019, taking the #2 spot away from ceramic or porcelain tile.
Let's Talk Color:
White kitchens are IN. The study revealed that white continues to lead as the top choice for kitchen cabinets, backsplash and walls (41%, 40% and 32% respectively).
The report also revealed that gray is the most common alternative to white, with 27% of homeowners painting their renovated kitchen walls gray, 13% installing gray flooring, and 11% choosing to opt for gray backsplash. Homeowners looking to add a pop of color to their space tend to be drawn towards blue, black, and green for their kitchen island cabinet colors.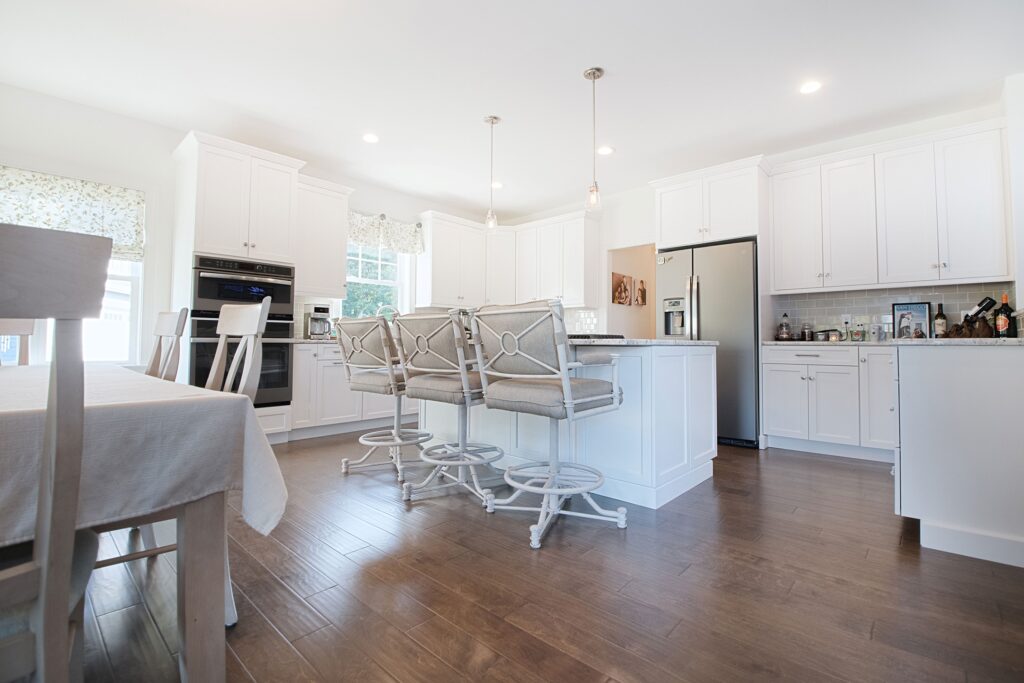 Let's Talk Money:
The median spend for both major and minor kitchen remodels increased in mid-2021 by 14% to $40,000 and 25% to $10,000, respectively, compared to 2020. Likewise, the median spend for a major kitchen remodel of a large kitchen (250 SF or more) continued to climb for the fourth year in a row to $50,000, up $5,000 from the previous year. The median spend on a major small kitchen remodel (less than 250 SF) increased as well, up $5,000 from $35,000 in mid-2021.
Reach out to D&B Elite Custom today for a free consultation to see how we can make your home renovations a reality while staying within your budget.
For a fleeting few seconds in mid-October, it sounded like the Fourth of July in Sinking Spring, PA. Why? Blasting had to take place in order to break up the rock and move forward with excavation at the site of this new build. Click here to watch the blasting on site.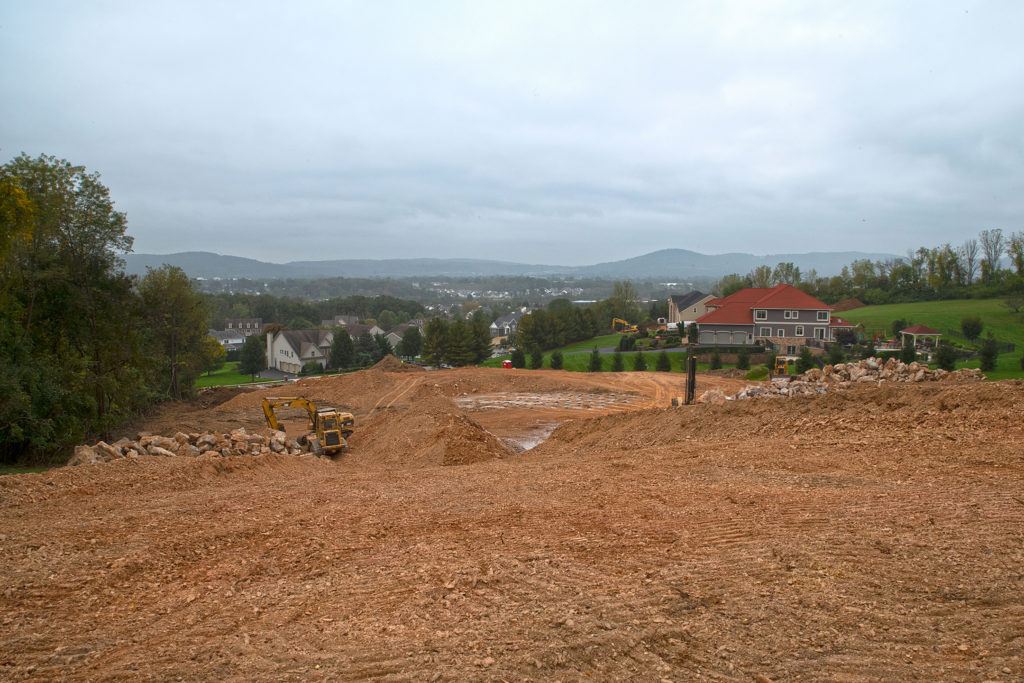 John Werner, Site Superintendent for D&B Elite Custom who is managing this 7,000 SF custom home build, explained that two days' worth of drilling had to take place before the blasting could occur. "This was the first step in getting the foundation in," he explains.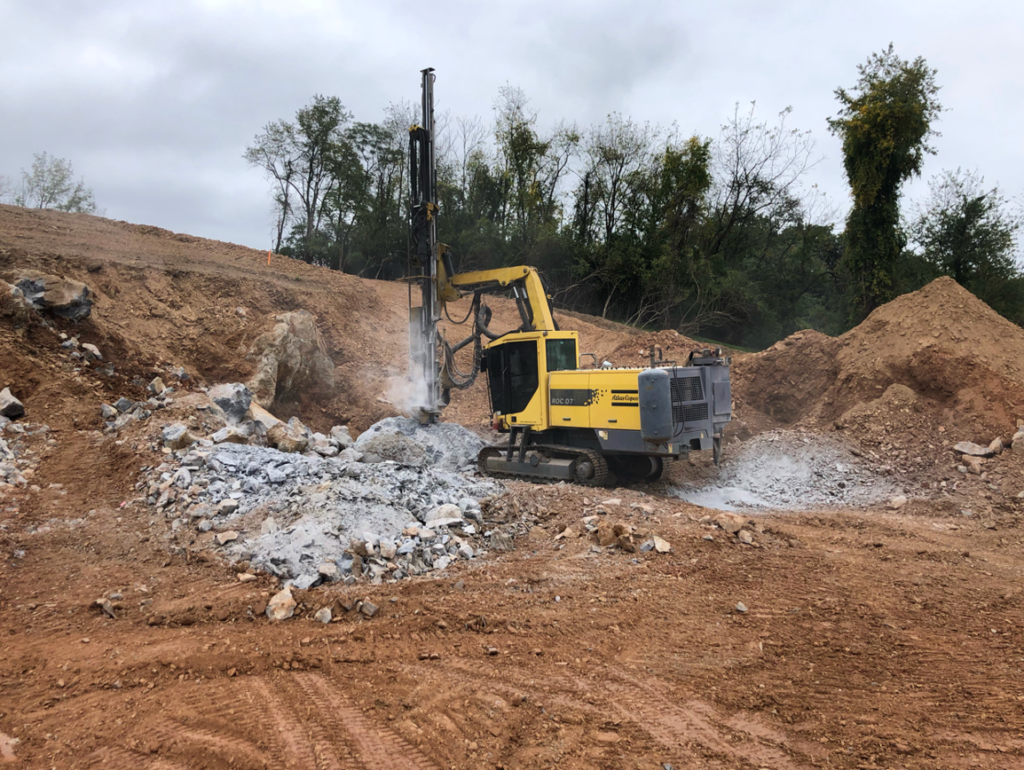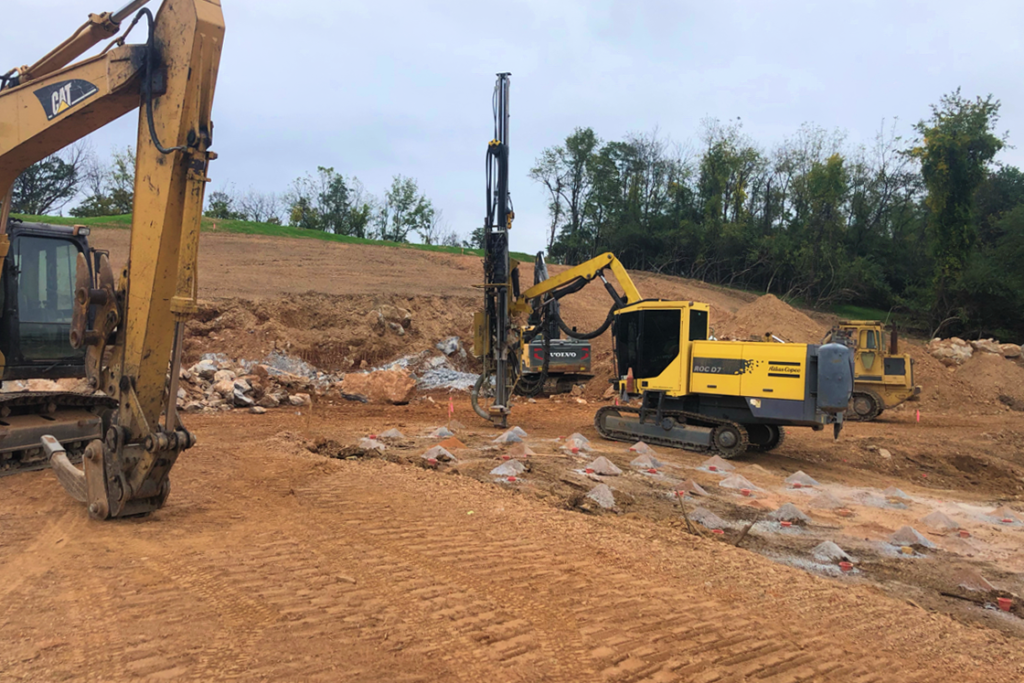 Grant Wise was the man on the scene monitoring the seismograph and making sure everyone was safe. His dad started J. Roy's Inc., which he now operates out of Lancaster County, back in the 1970's. He has completed many interesting projects over the years, including recently dropping an entire metal bridge with stone piers into the river off Route 23 just outside of King of Prussia.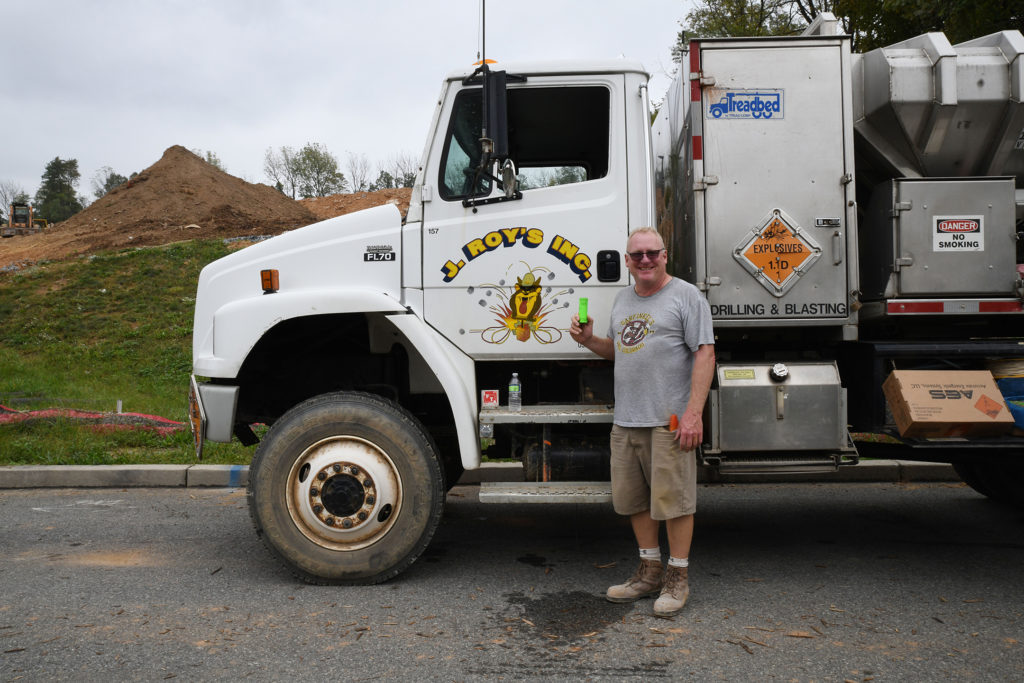 "We got here at about 8 AM on the day of the blasting. There was approximately 3.5 hours of prep work that needed to be done before we could blast everything. This included laying 120 blasting caps out, laying out the boosters, and filling them with ammonium nitrate, a common chemical used as explosives in the construction and mining industries," Wise explains.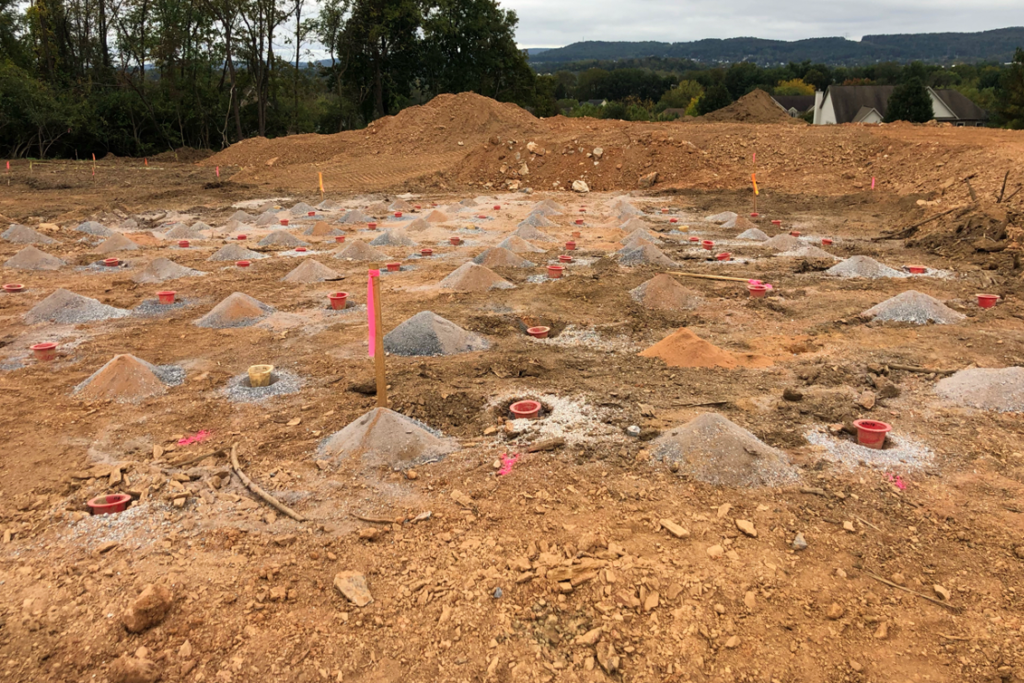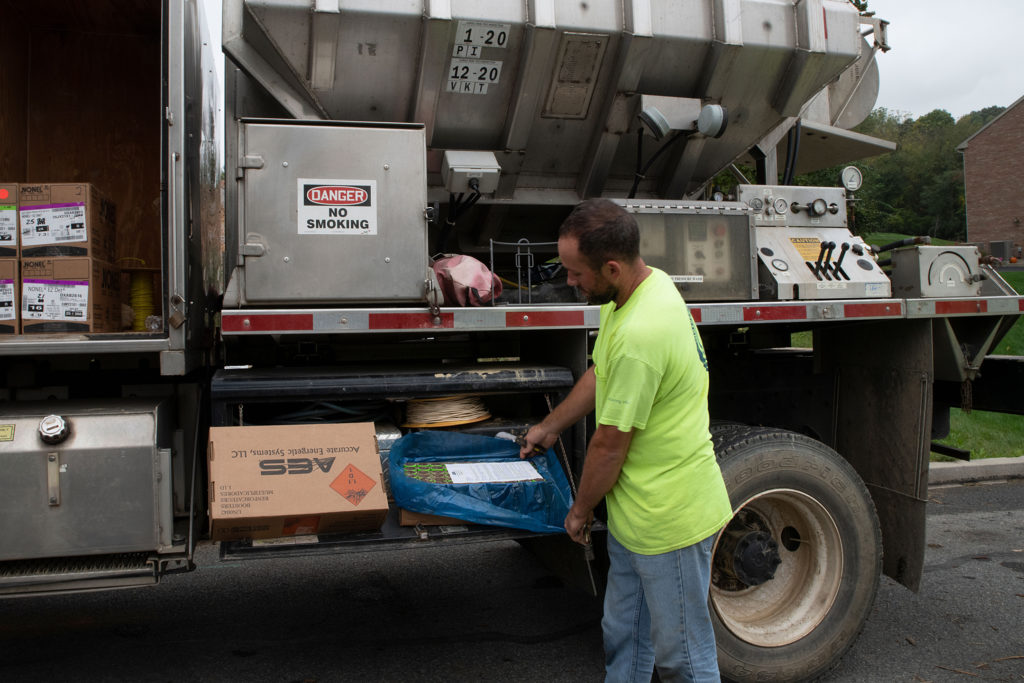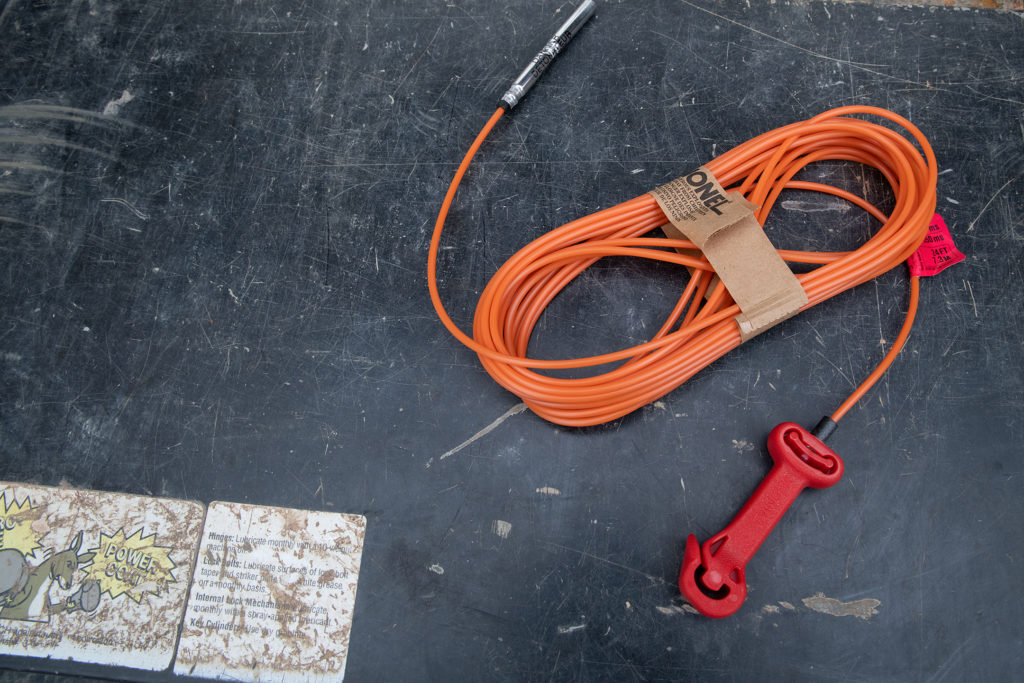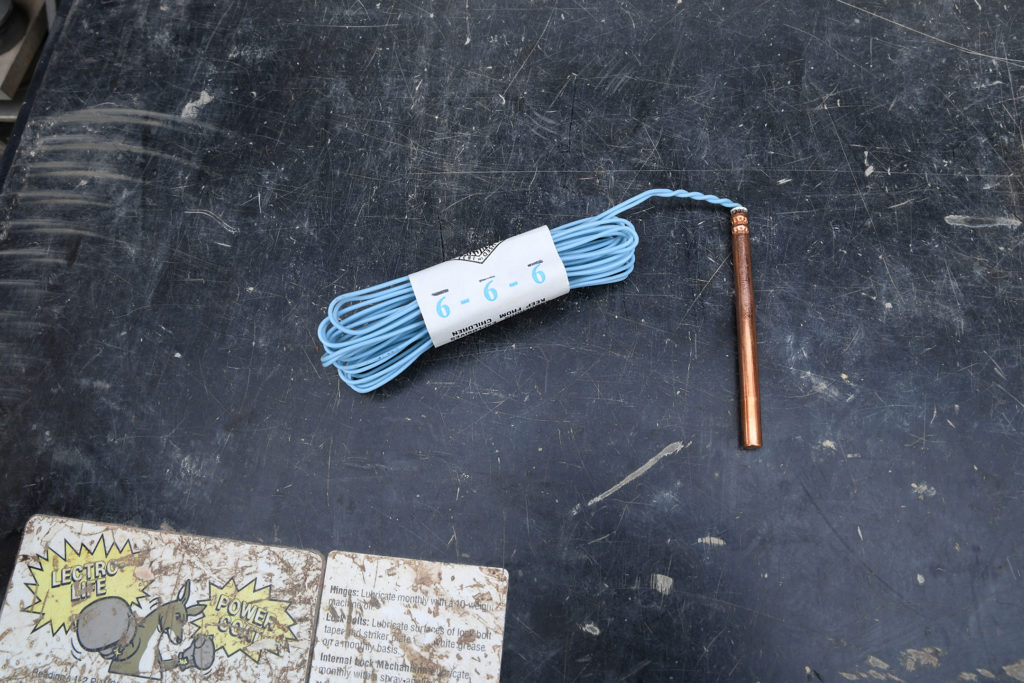 The ammonium nitrate solution creates an emulsion explosive commonly referred to as "toothpaste," which it looks exactly like. Wise explains that J. Roy's Inc. has approximately 50,000 pounds of this on hand. "For this project in particular we injected 2,000 pounds into the hole on top of the green booster box," he explains.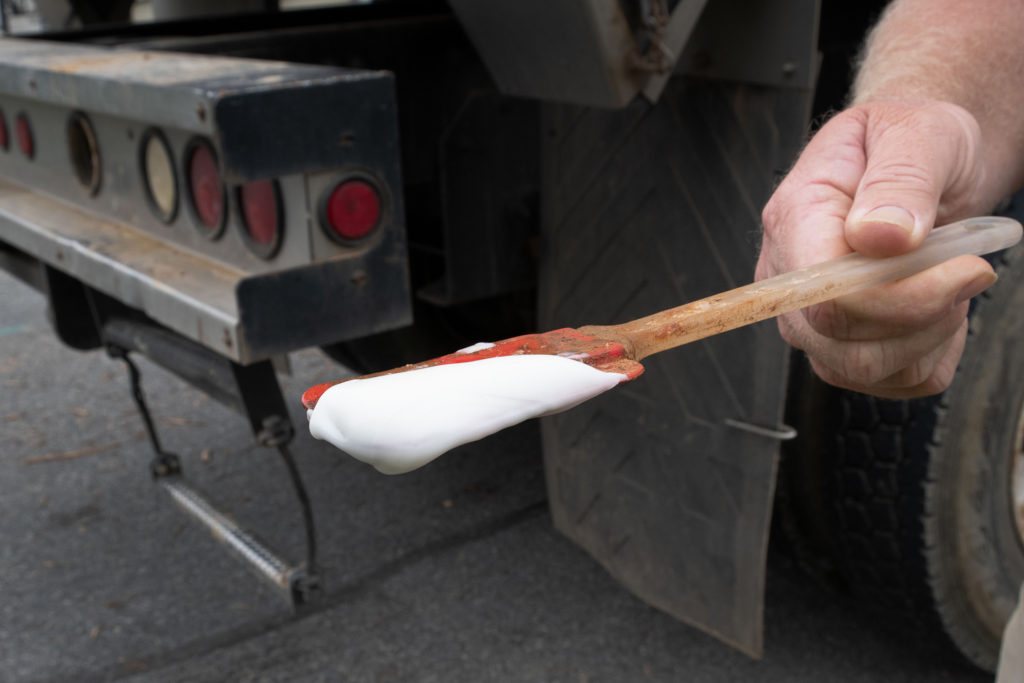 After the blasting took place, our Trade Partner Gruber Excavation removed all of the 73 cubic yards limestone rock and lay the foundation of the house. "Because of blasting, we could dig this large foundation in just two days," explains John. "About two weeks prior to blasting we drilled a series of probes and used the intel gathered from that to determine where exactly we needed to blast."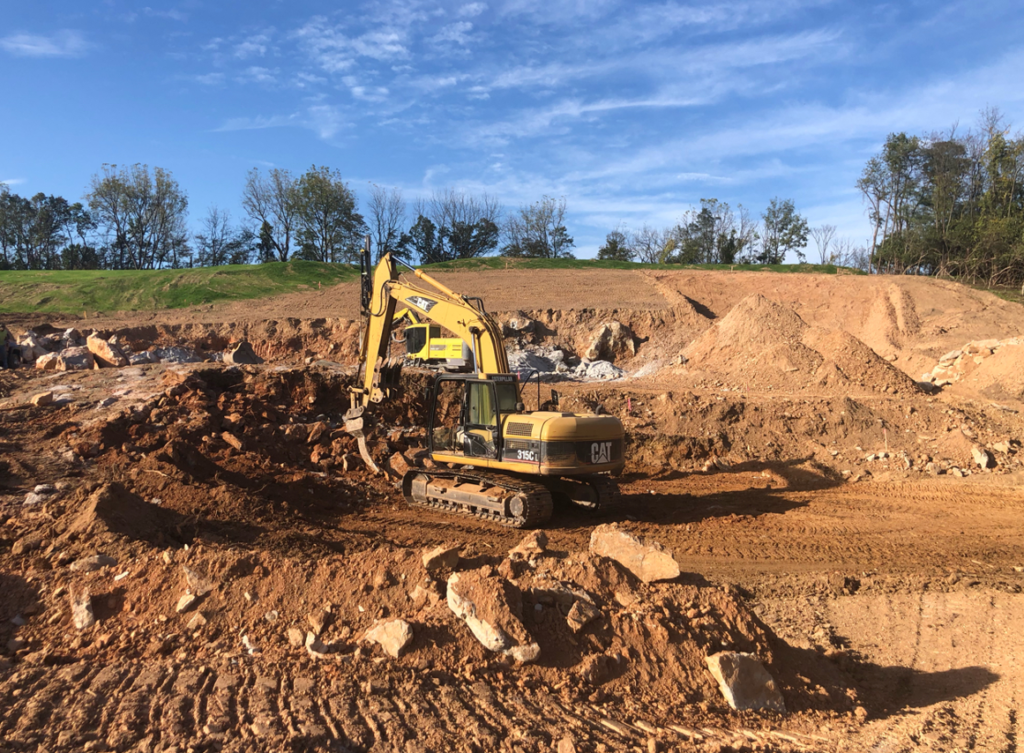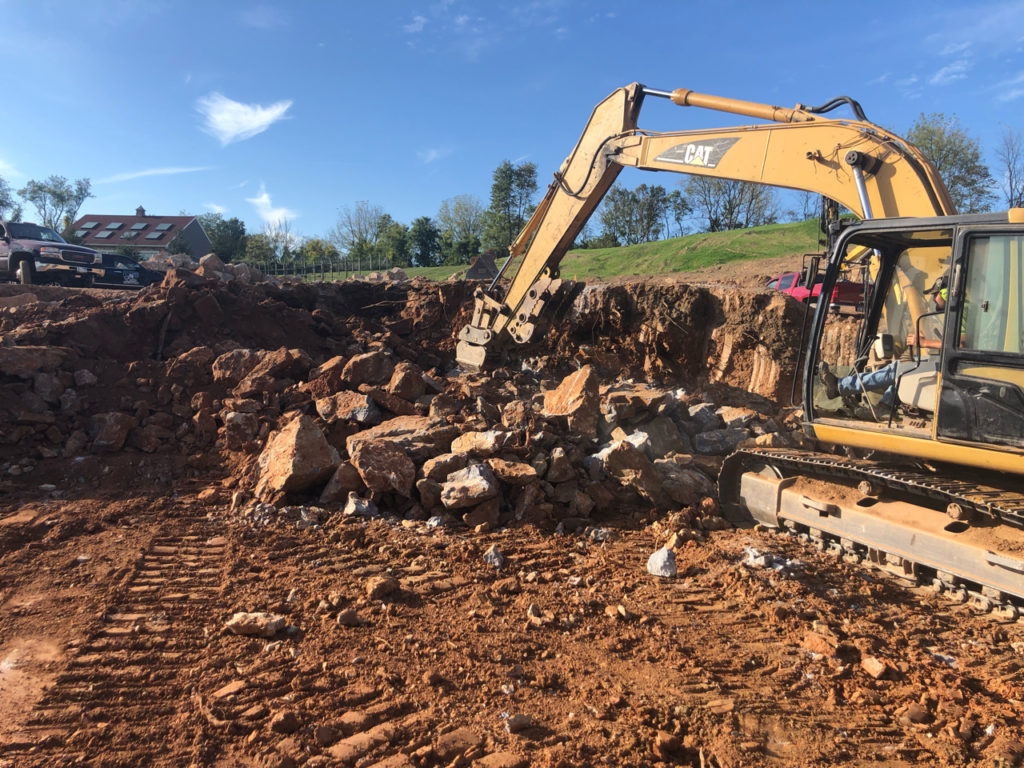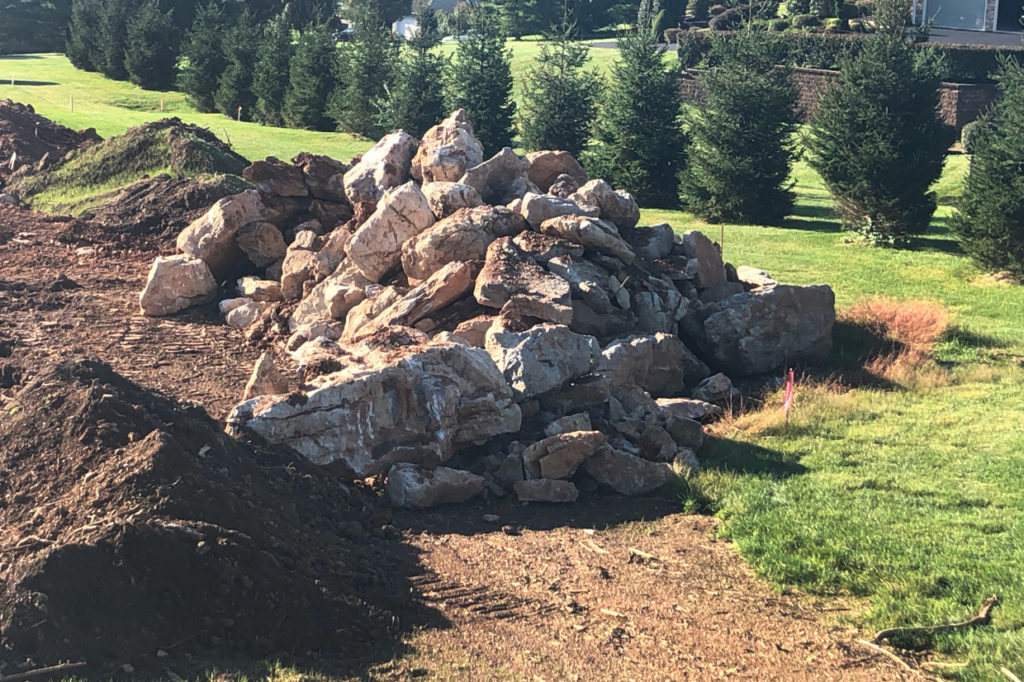 "In areas where blasting couldn't be done due to it already being excavated, we completed something known as 'Swiss Cheese.' Essentially, this involves digging five-foot-deep holes, which allow us to break the rock with a hydraulic breaker. There were also some instances where the cost of blasting would have exceeded that of conventional rock breaking."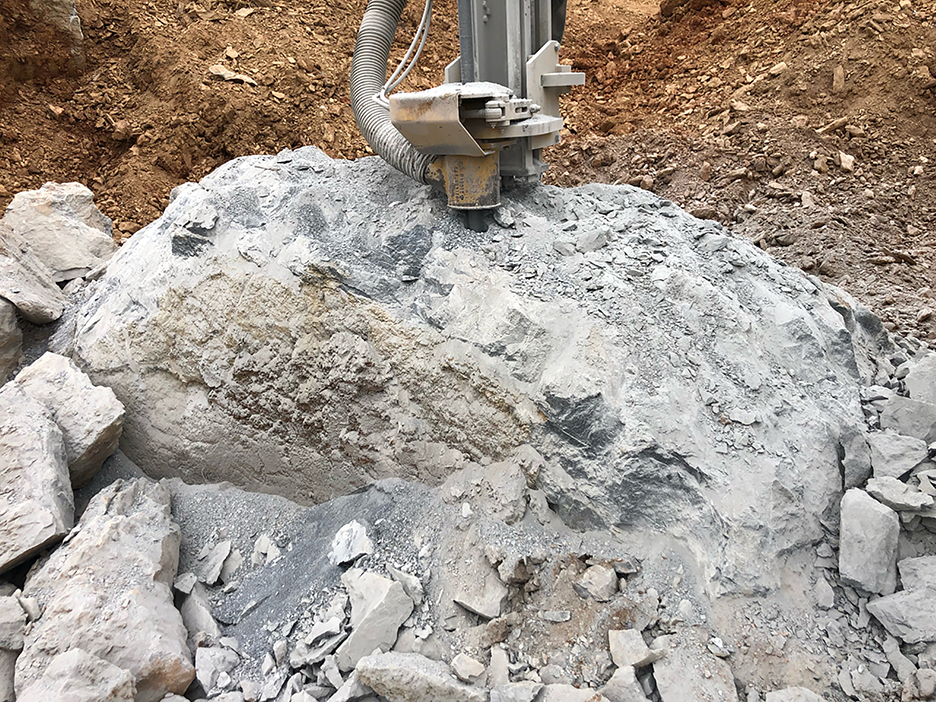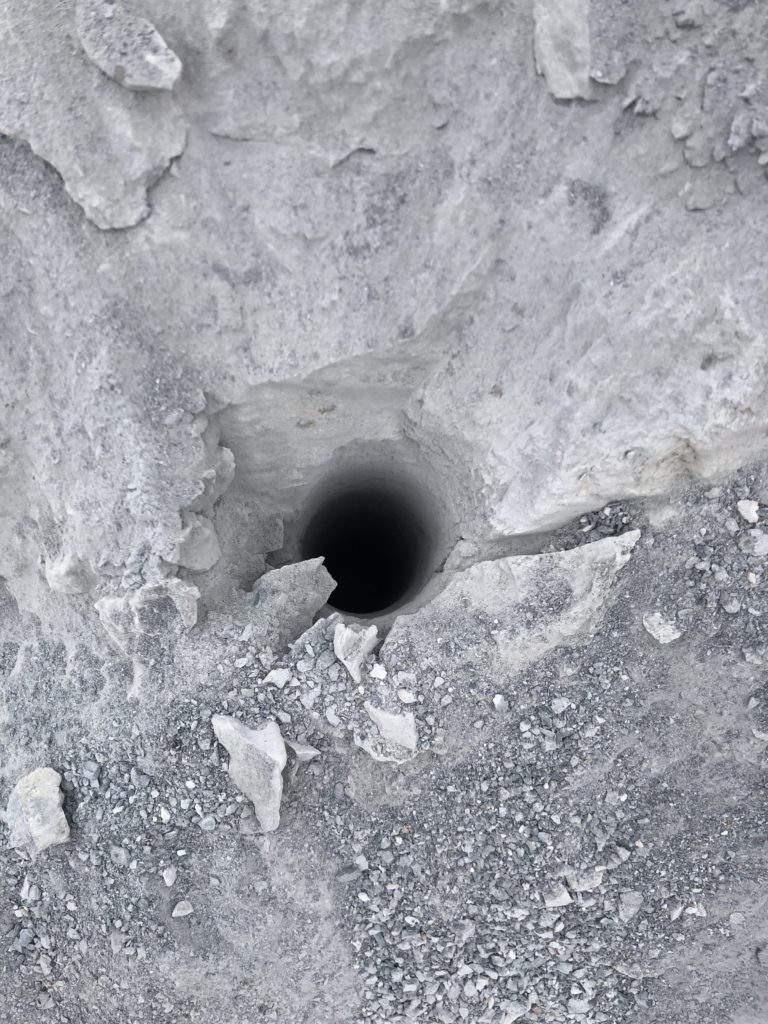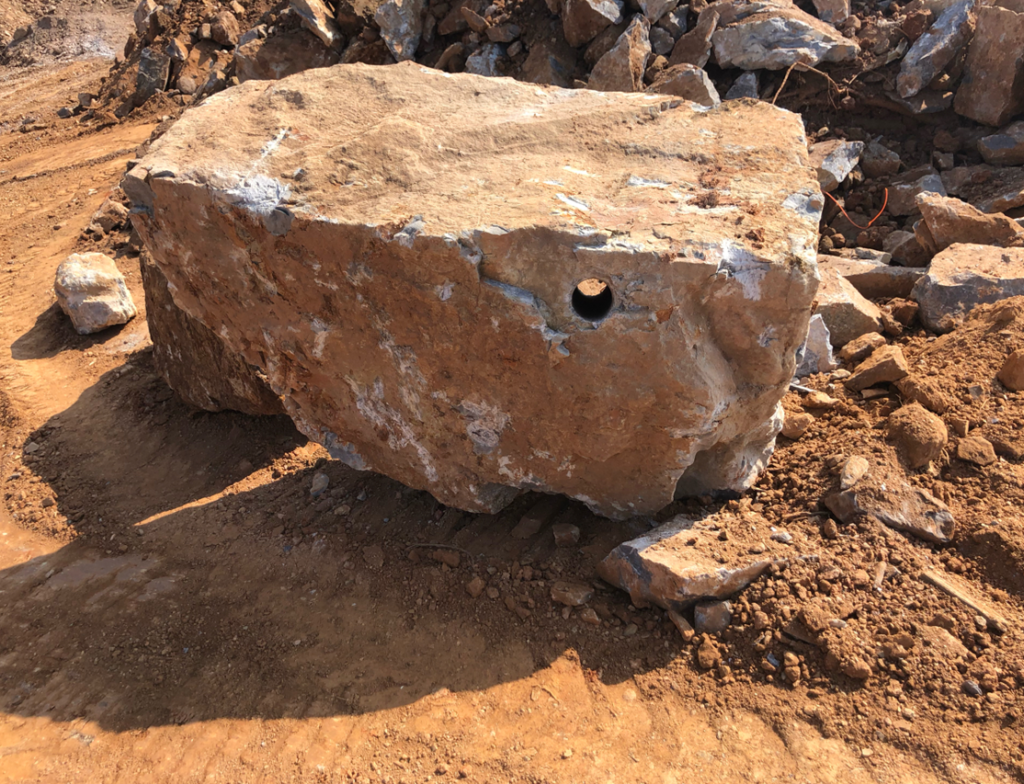 Once blasting and digging occurred, approximately 200 yards of concrete were poured shortly after by our Trade Partner, Zimmerman Masonry. Below are some recent progress shots of what this $1.5 million-dollar custom home, which should be completed around April 2022, currently looks like. "At the turn of the month we began framing," concludes John. Stay tuned for more updates on this custom home!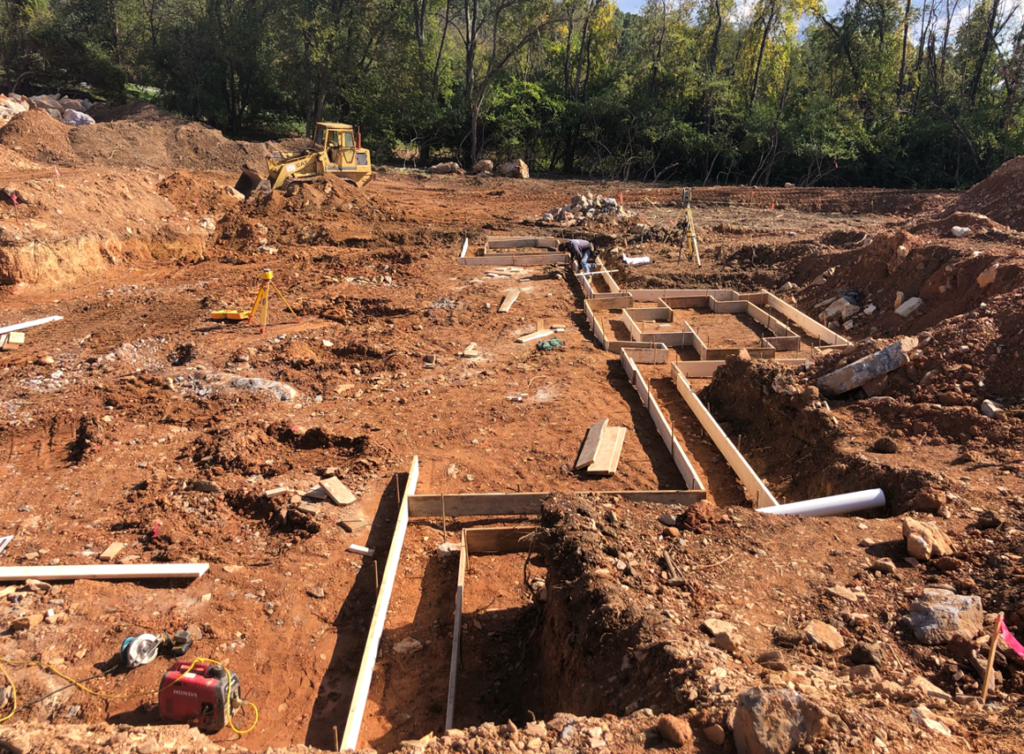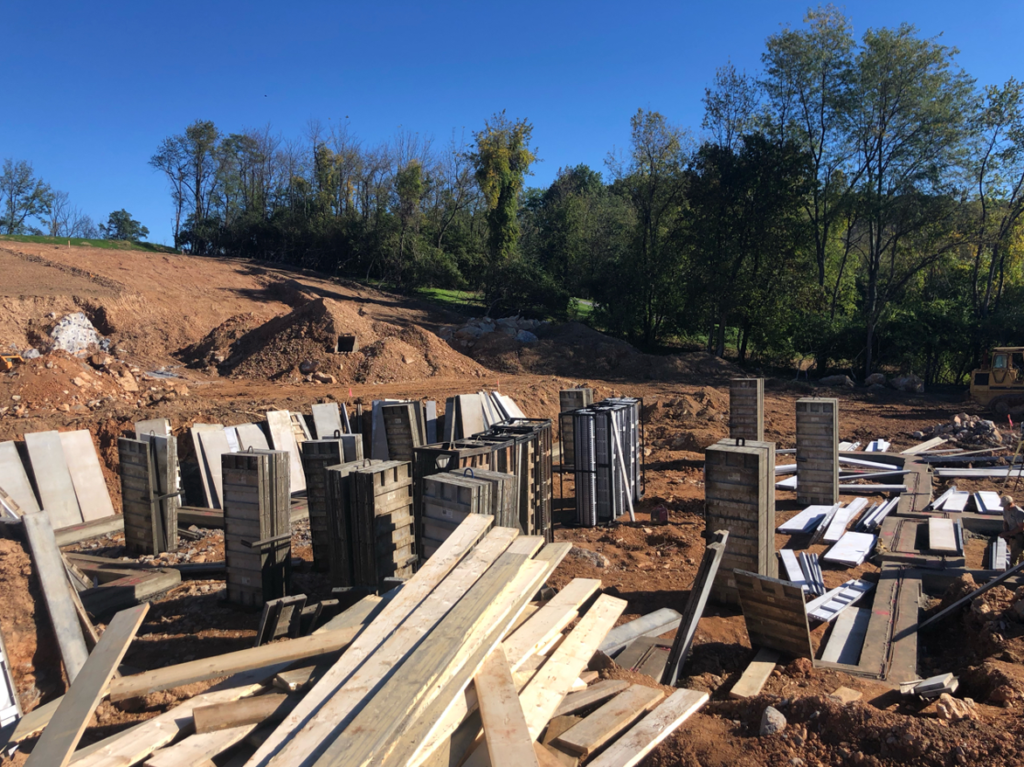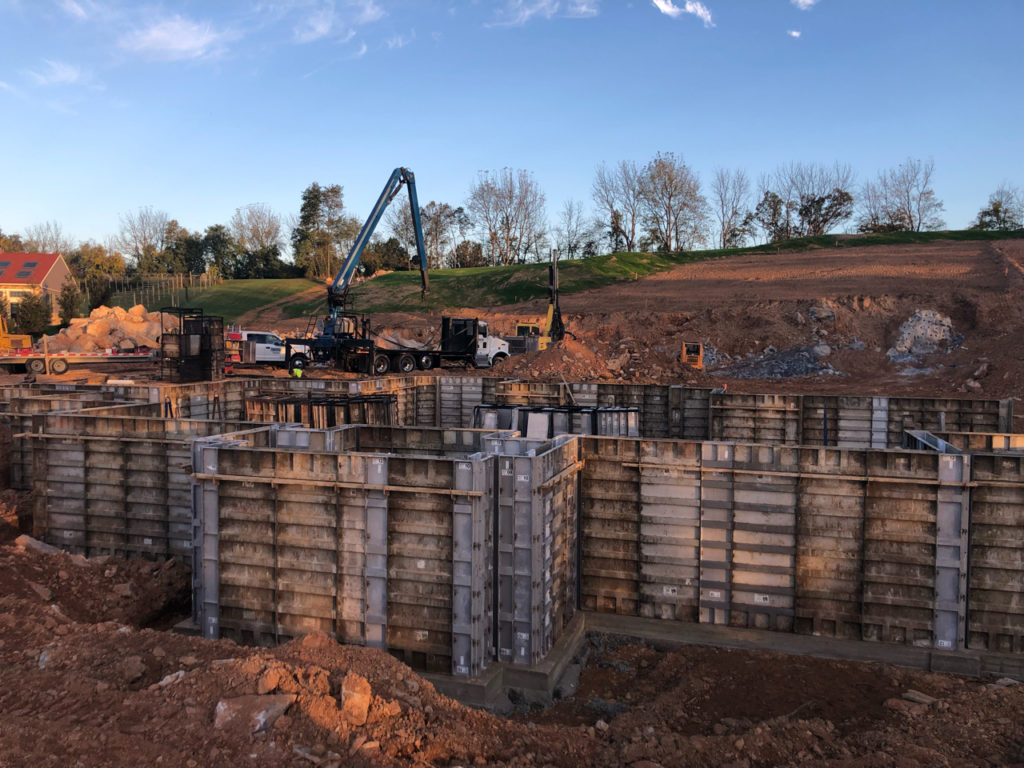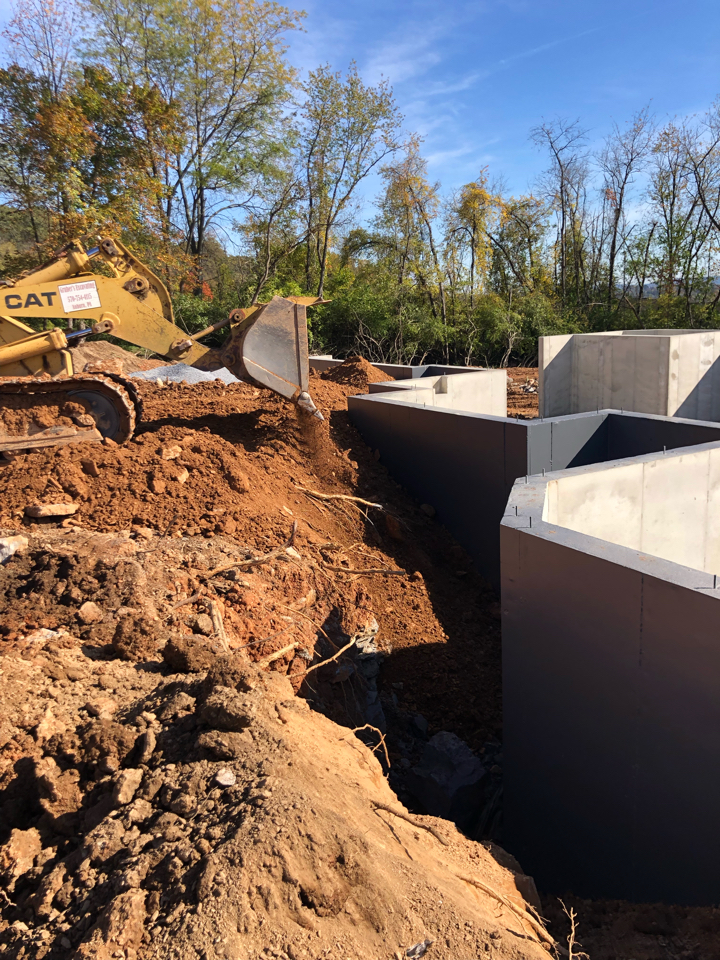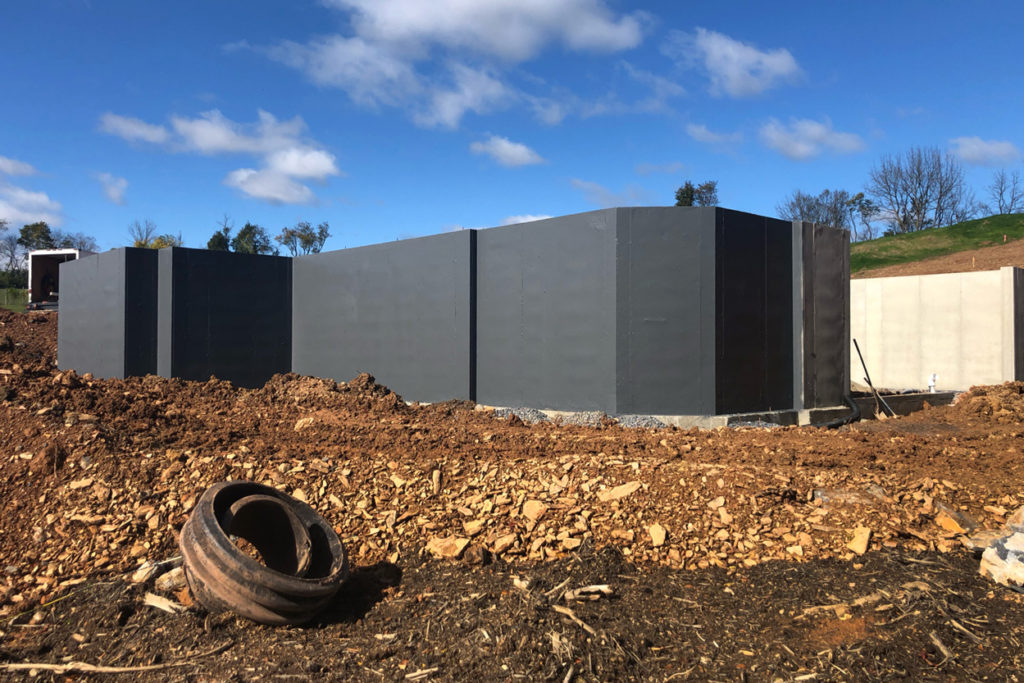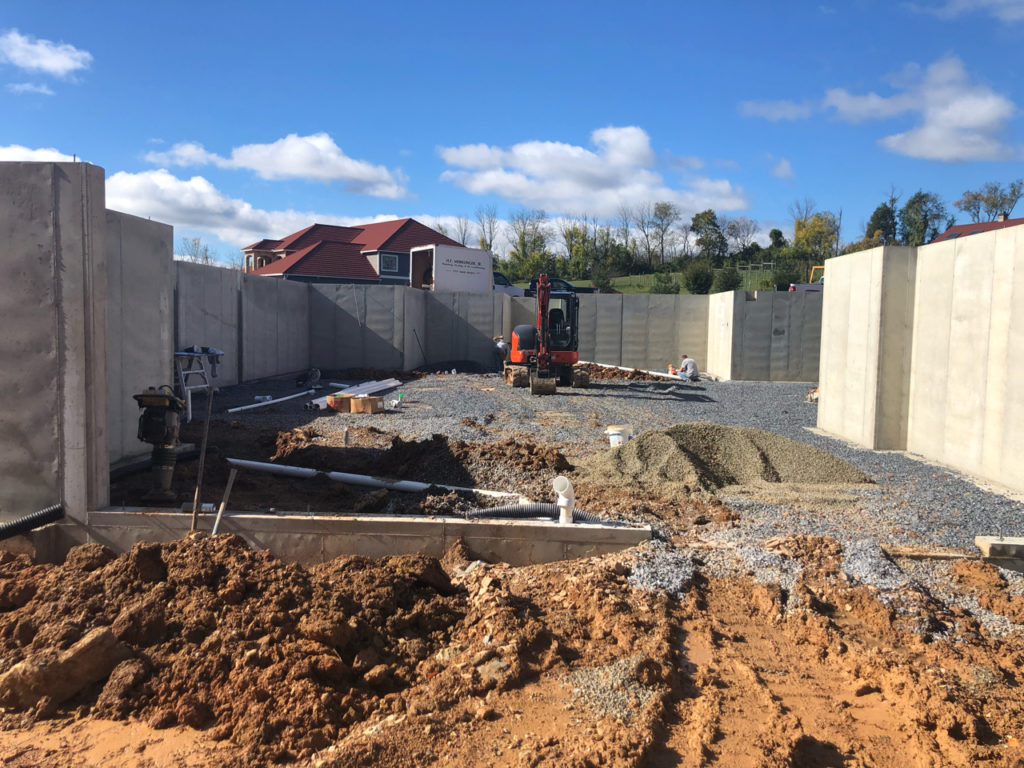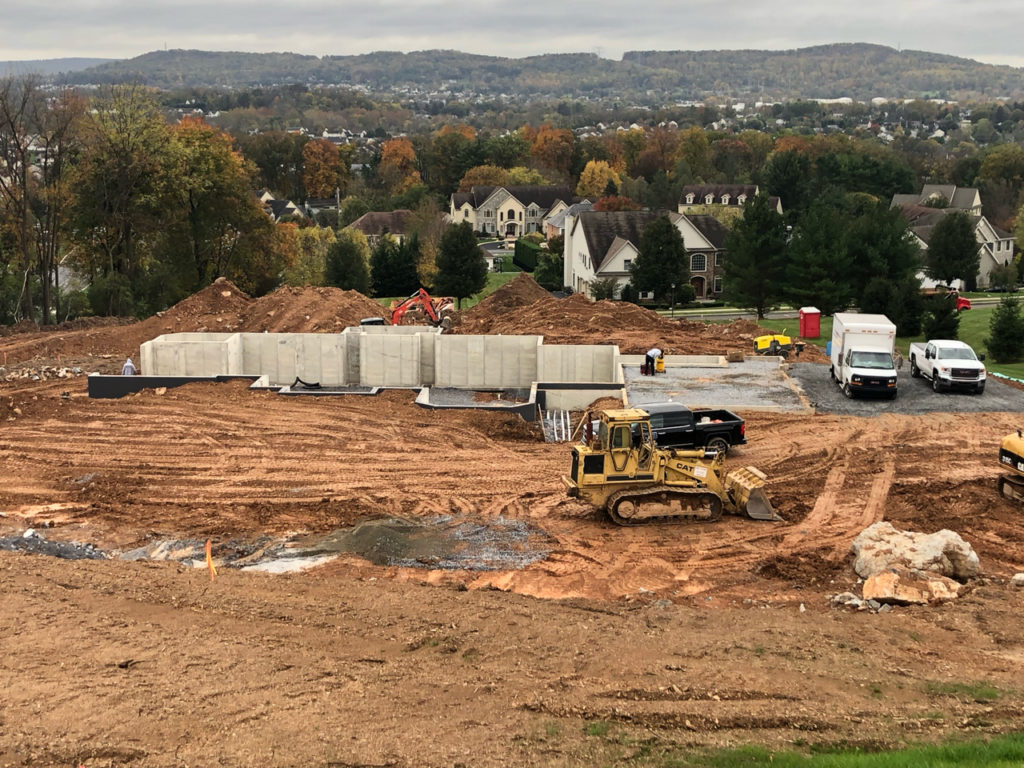 This year, D&B Elite Custom is working with two wonderful local families who have faced adversity head on within recent years. At the end of May, the D&B Elite team smiled from ear to ear as they watched the Kline family start to move their belongings into their custom home, and they look forward to doing the same when the Rochino family moves in to their re-imagined home soon.
(If you missed Part 1 of this series on the Kline Family be sure to read it here on our blog, and check out our follow up on this project one year after mobilization took place here on our blog.)
All in the Family: A Fifty-Year Milestone in Wyomissing Hills
Lori and Avelino (Av) Rochino are another local family making something beautiful out of the hand they have been dealt. "With recent life changes, such as Av's disability from an unfortunate accident and his mother's recent passing from pneumonia, we knew we were ready to make changes to accommodate our new life situation," says Lori. "With the house turning 50 years old next year, we thought this would be a great way to celebrate new beginnings!"
In 2010, Lori and Av had the opportunity to buy Av's parents' home when they retired to Florida. This allowed the Rochinos to keep the home that Av's father, Avelino Sr., built in their family for hopefully generations to come. Av attended the Wyomissing School District with his older brother up until junior high. Today, their son Andre now attends the same school as a third grader. This Wyomissing Hills home was the perfect starter home for Lori and Av. "When we bought the home we knew it had plenty of potential, but since it was built in 1972 we knew we'd be making some changes one day. However, life got busy and any home improvement projects got placed on the back burner," says Lori.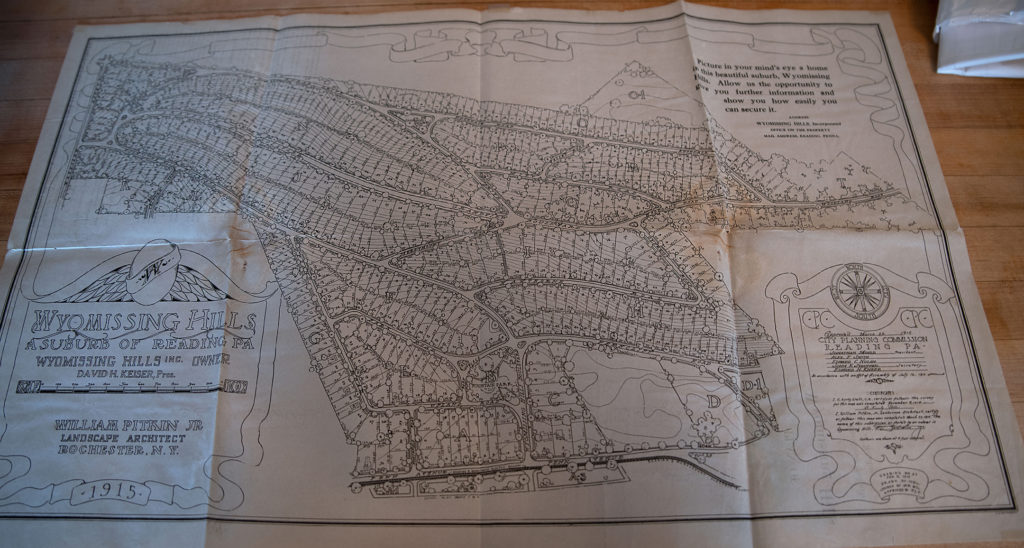 The perfect storm changed this. Lori, a marketing / communications professional for Philly and Boston based organizations, and Av, a software engineer for a Boston-area based company, both worked from home prior to the start of COVID-19. Previously mentioned life events, coupled with the fact that their son was now attending school remotely due to the pandemic, resulted in a need to make more space so everyone wasn't on top of each other. Another plus side to renovating their home? The Rochino family has close ties with extended family in western PA, NJ, and DE. These renovations will allow the family to have more space to entertain family and guests. With interest rates at their lowest, the Rochinos knew now was the time to secure the finances to help make their renovation dreams come true.
At the beginning of April this year, D&B Elite Custom began renovations to the family's beloved home. These renovations include adding a second-floor master suite and updating every aspect of this 1970's home. In addition, the first floor will be completely ADA compliant for Av, with hardwood floors throughout, wider hallways, an open concept living plan, and a bigger shower with a flip-up seat. The D&B Elite team is happy to be able to increase the quality of life for their client. "When I found out that this home was Av's childhood home and they are now raising their son in it, I thought 'How cool is that?!' The Rochinos are just enjoyable to be around and easy to work with. They did their homework and knew what they wanted to achieve. We are excited to make their ideas a reality," says D&B's Project Coordinator, Beth.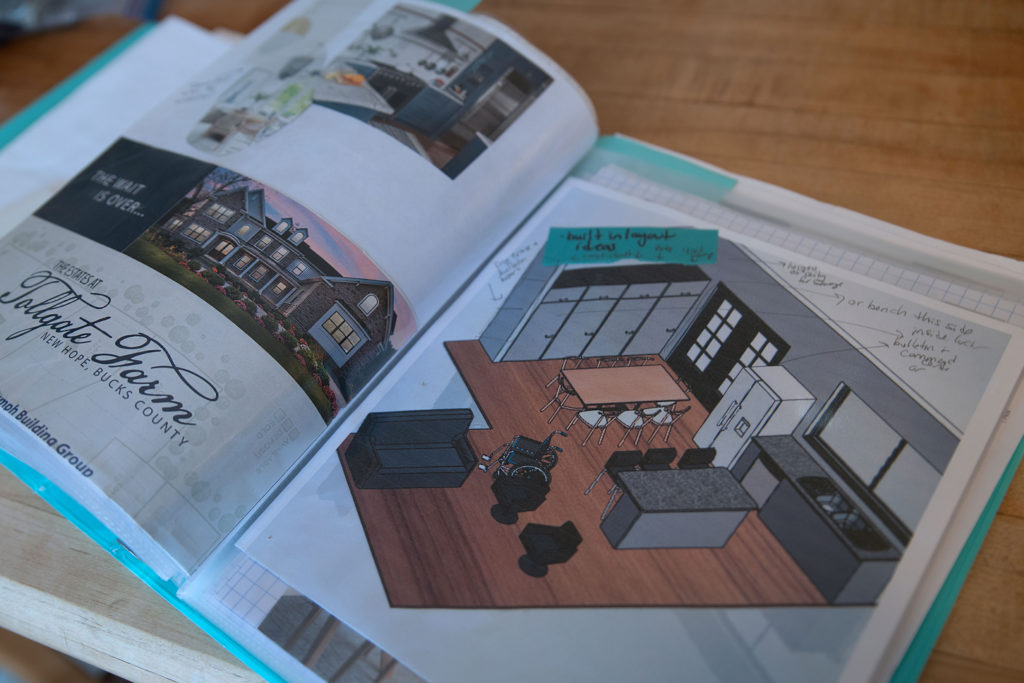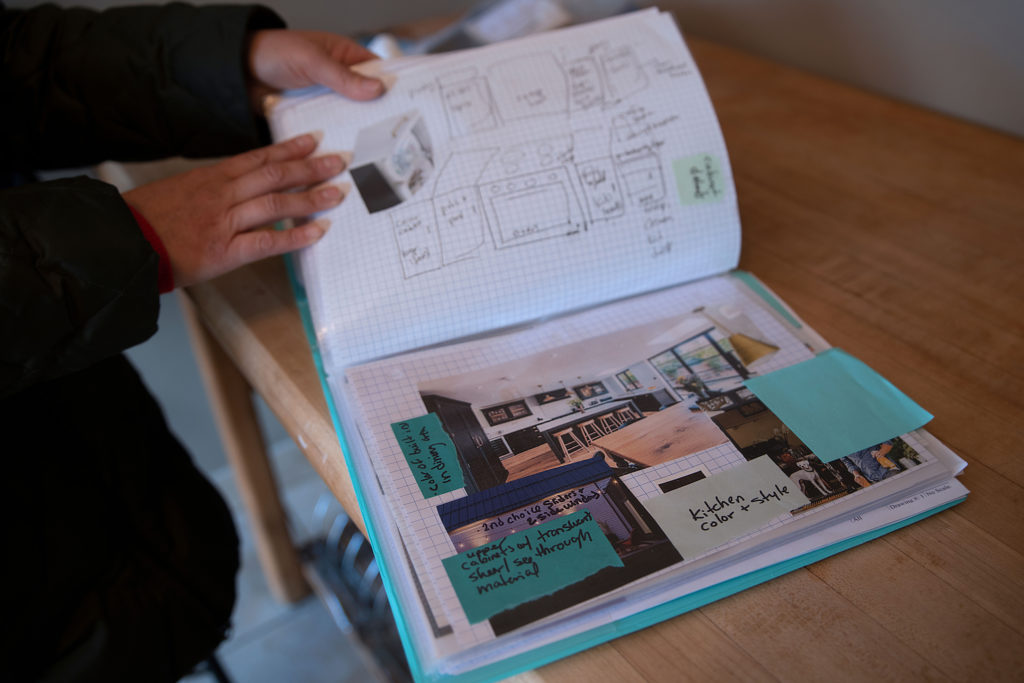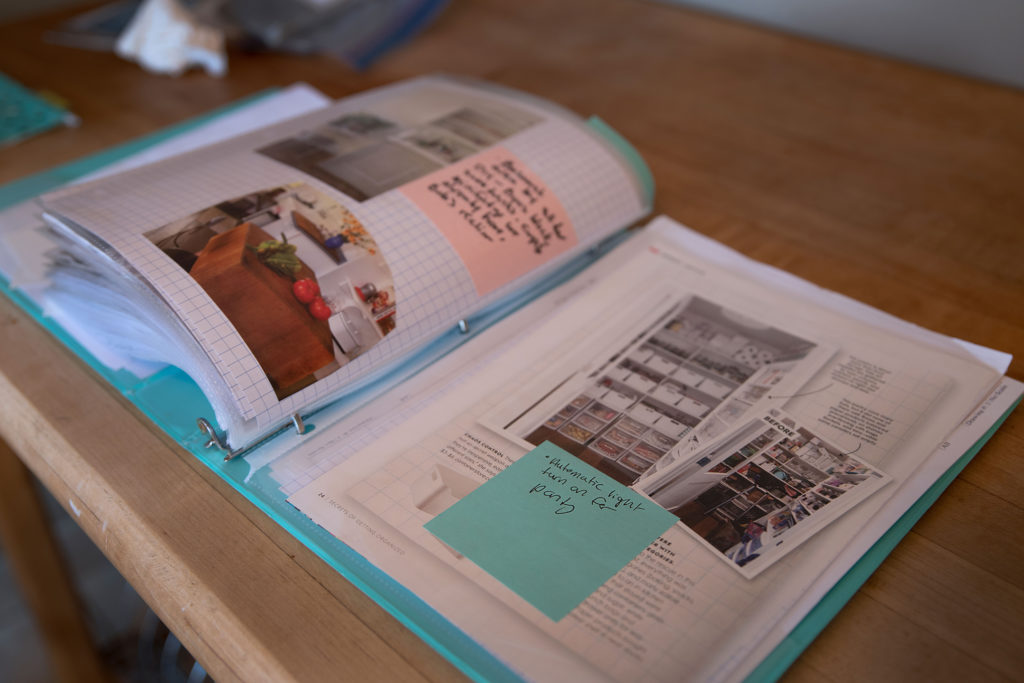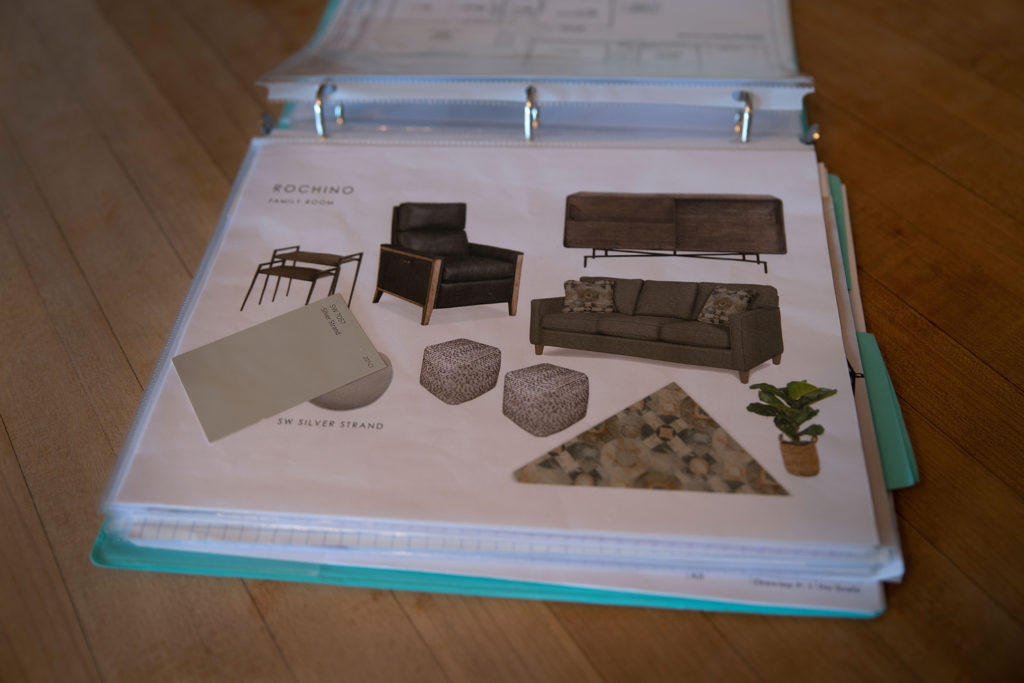 When Lori and Av first reached out to D&B Elite Custom over a year ago, they had some ideas but didn't know what to expect, as this was their first home renovation project. "We didn't know anything about the design process," reflects Lori. "We watched HGTV and all the home videos and always thought, 'That would be cool to do.' Then when you actually do it you realize it is not a short 30-minute sprint. It is kind of a marathon in some ways. There's a lot of little moving parts throughout the process," she explains.
Kylene of Blue House Designs LLC has been working with the Rochinos and Team D&B to design the look of their home. She remembers the Rochinos had a "project board of ideas with a mix of styles" when she first met them. "I felt it was necessary to see what style they really wanted by showing them different ideas," she recalls. Here's a look at some of the original ideas next to the final rendering (pictured last) of what the Rochino family ended up going with: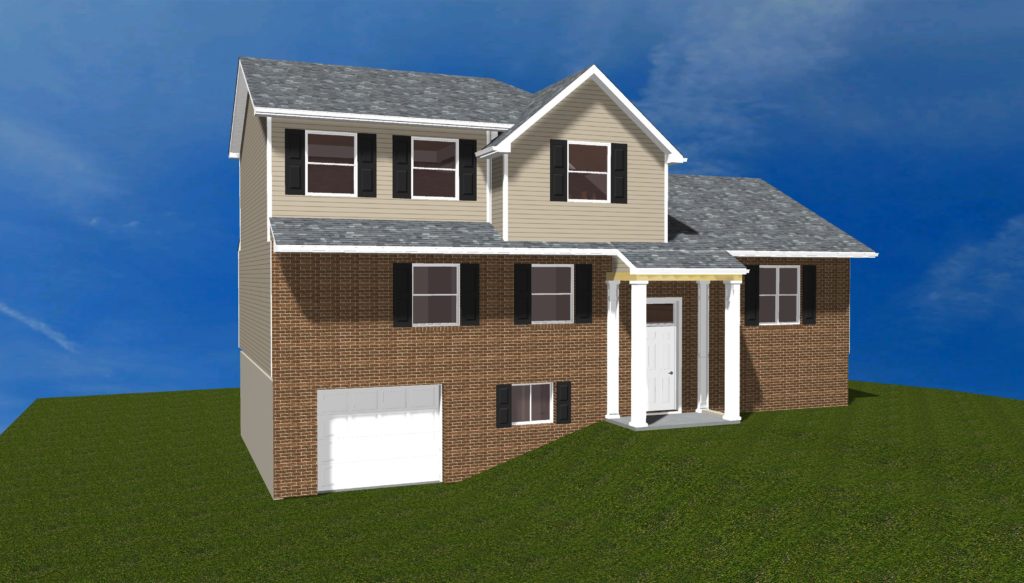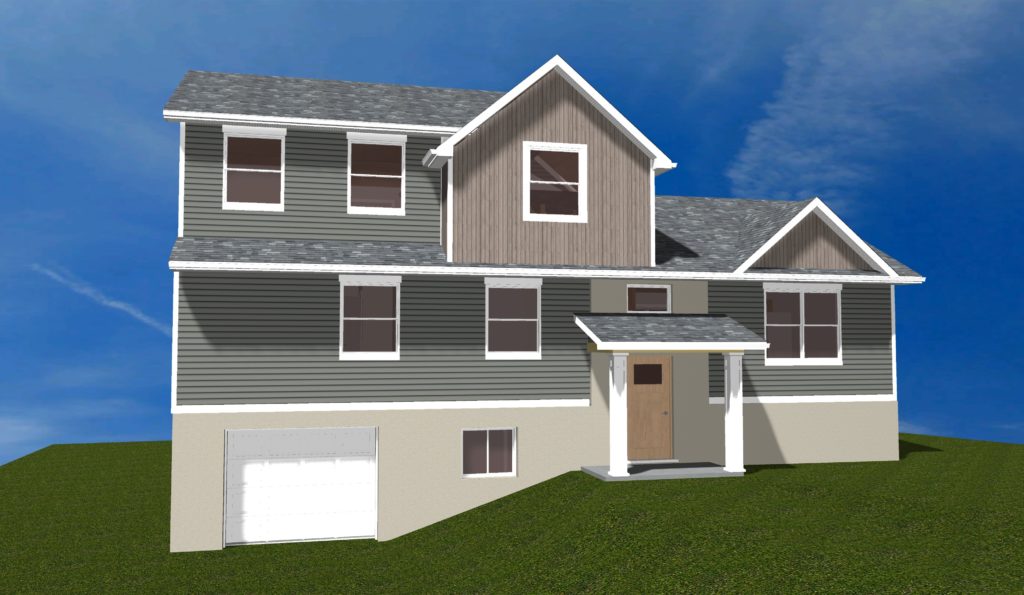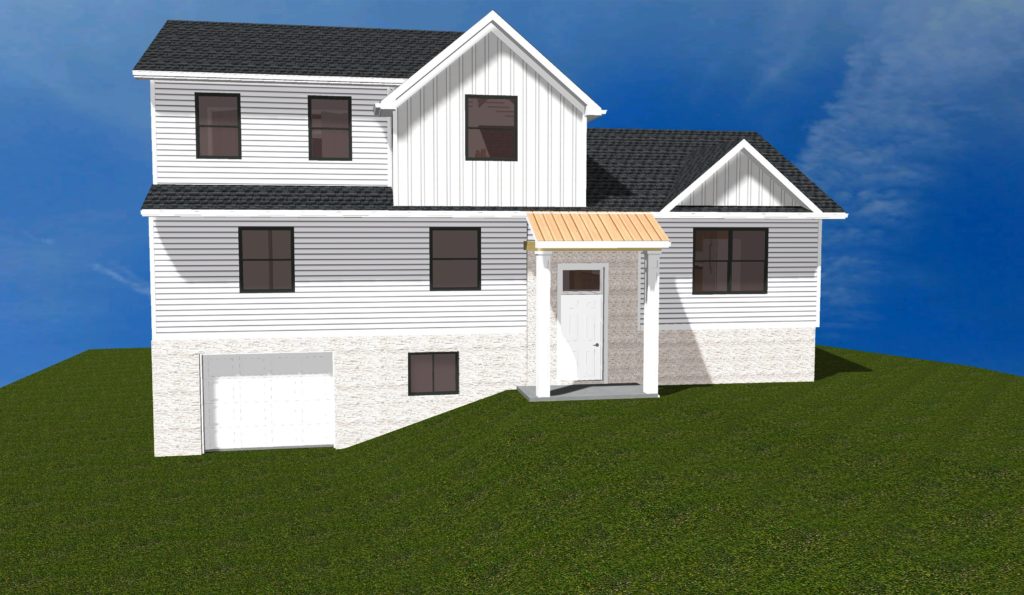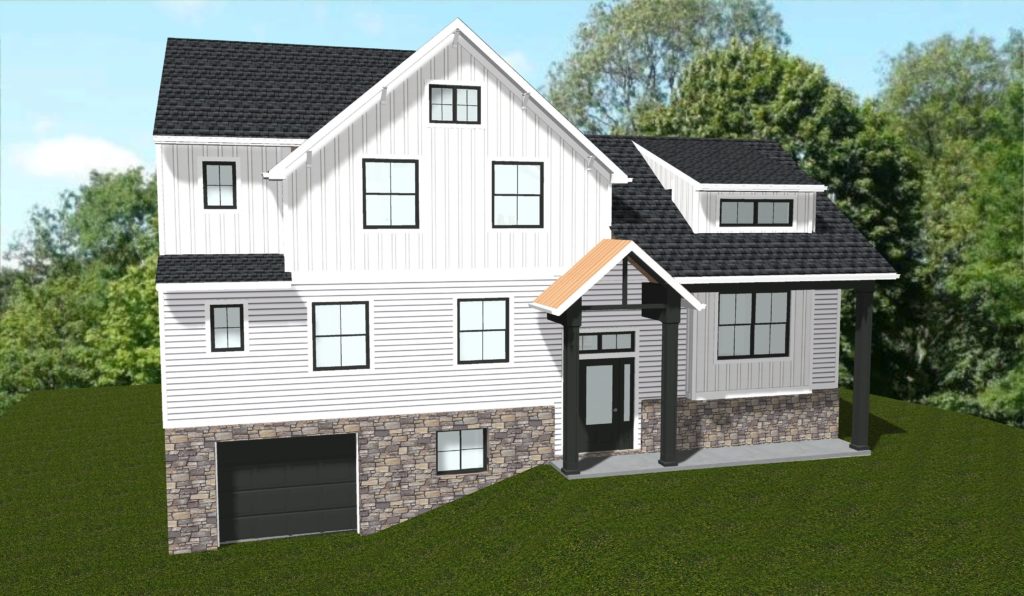 A mix of excitement and nervousness could be detected prior to the start of construction. The couple described how they felt as "surreal and a little overwhelming." One thing that gave them both peace of mind? Av's mother, Merian, was able to see the plans that the couple put together with Team D&B prior to her passing. "She got very excited about the changes for her former house, so the 'new house' seems to have her blessing," Lori explains.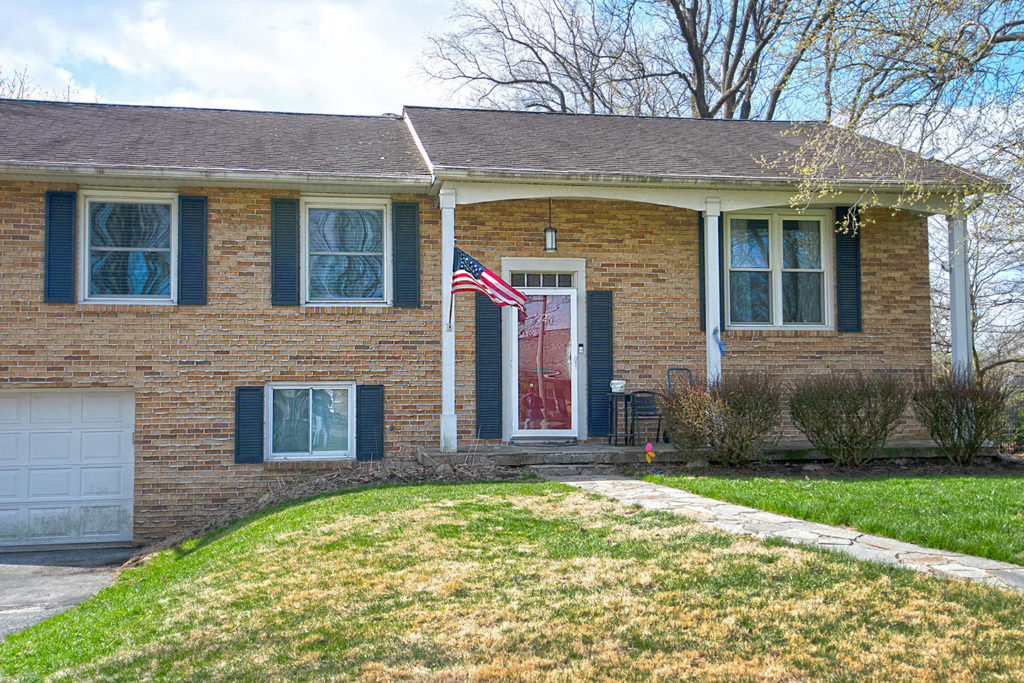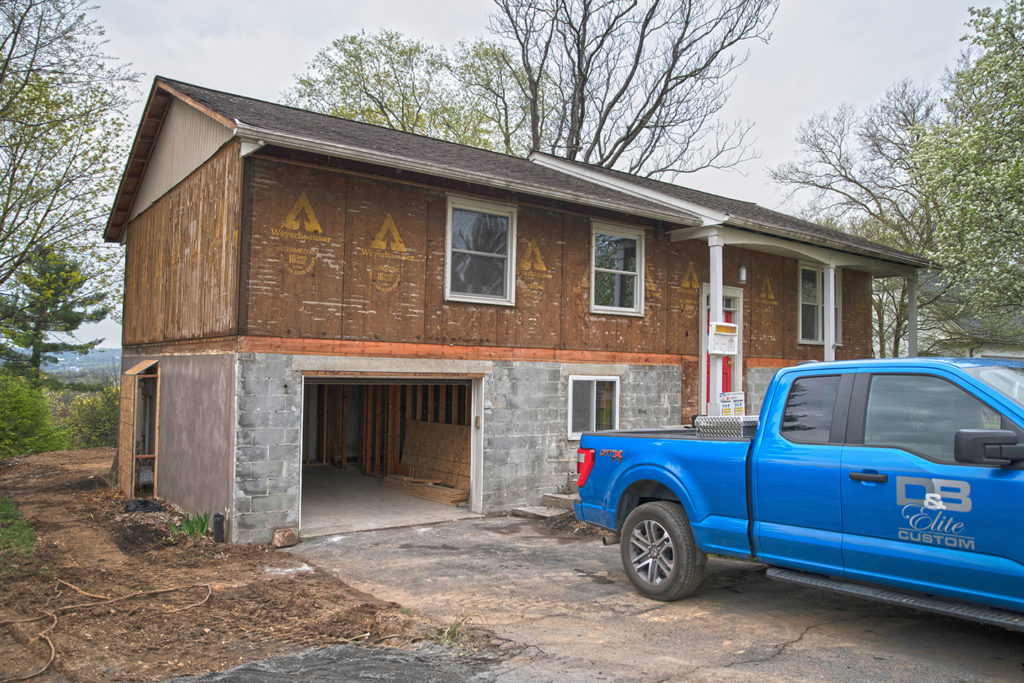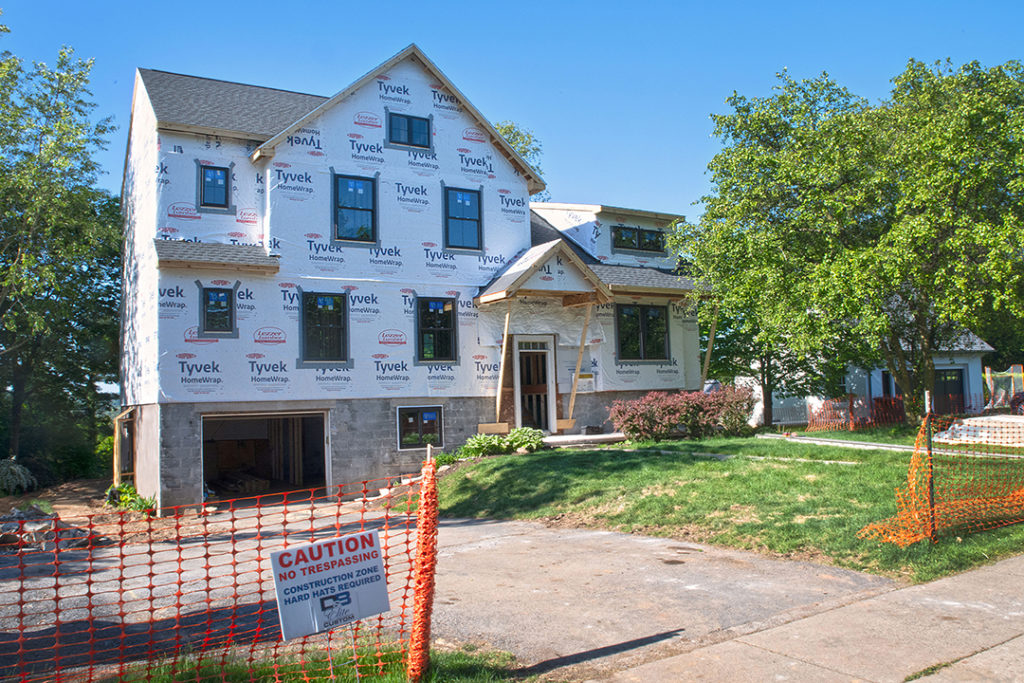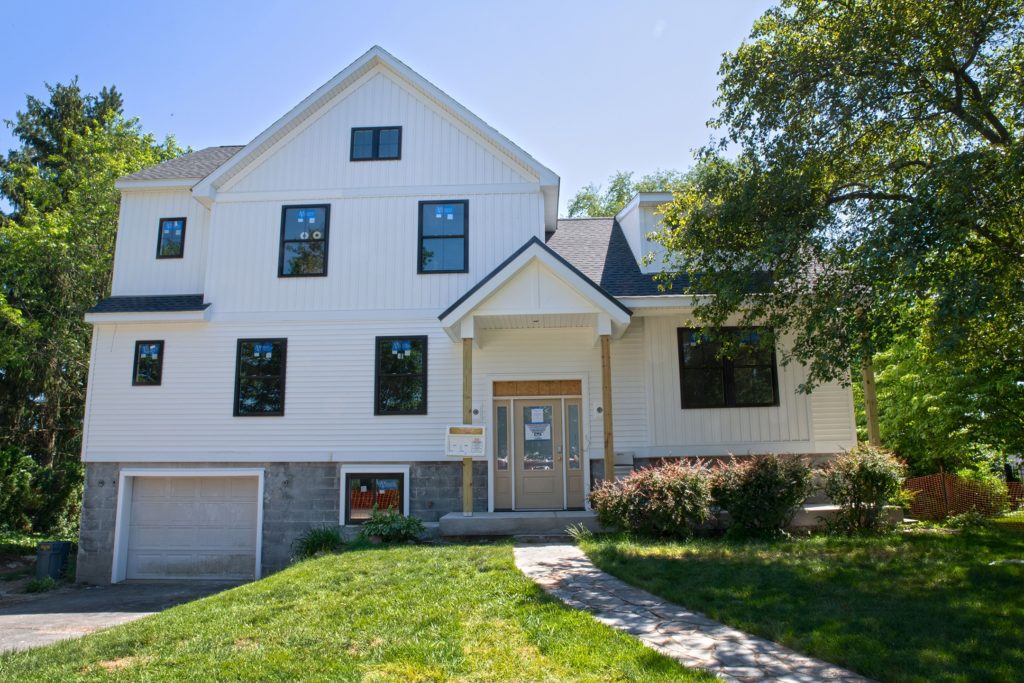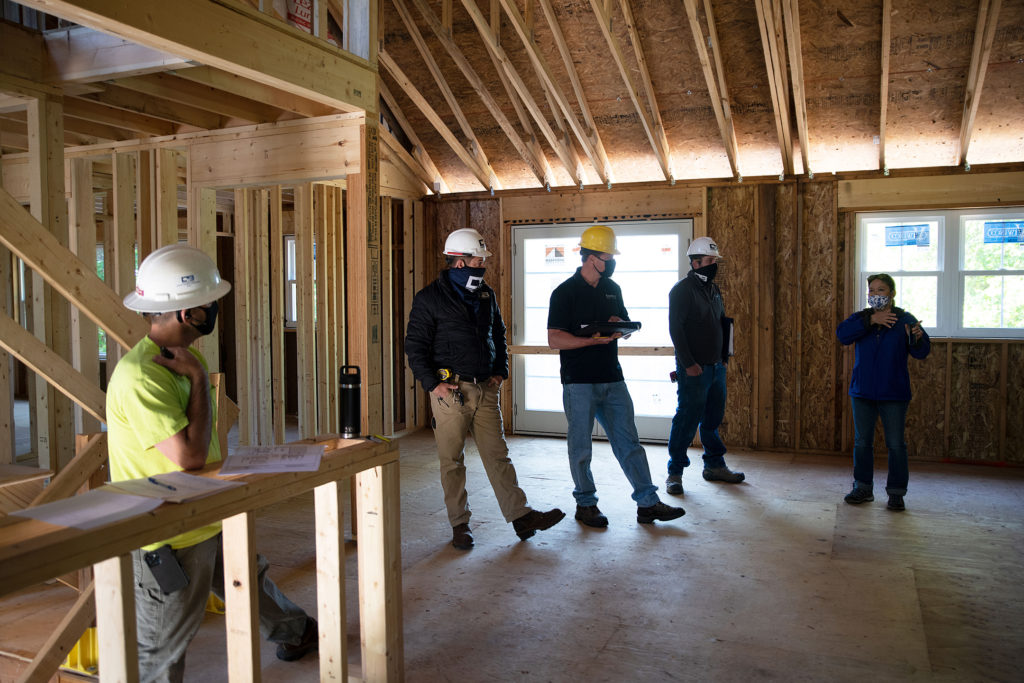 Who does D&B Elite Custom still need to receive approval from? Hachi, the Rochino's Pembroke Welsh Corgi, who runs the household and is a neighborhood pet fixture will get the final say! Be sure to follow our social media and blog for updates once the house is complete.