Nearly one year after we began this couple's full remodel of their 1970's home, we reconnected to see how they were enjoying their new space after living in their newly remodeled home for approximately three months now.
Looking back, they described living in a temporary apartment last year as a "time of upheaval," but one that went by relatively quickly. They enjoyed living in a different part of town and experiencing what the neighborhood they stayed in had to offer — especially their beloved dog Hachi, who loved going for walks and enjoying the dog-friendly atmosphere!
They think it helped that they lived on this property since 2010 before completing their renovation. Lori described it as "an advantage because we had clarity on what we wanted and didn't want going into this project."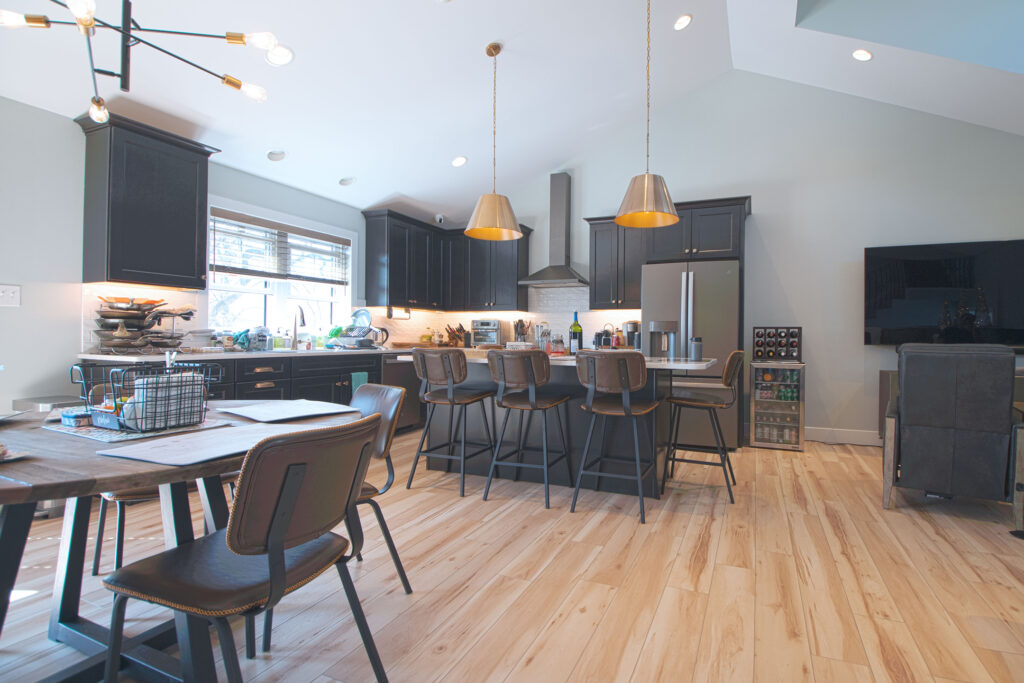 In case you missed our first blog on this project last July, here's a quick summary of the history of the home: The house, which was built by the homeowner's father, would have turned 50 years old this year. The family decided now was the best time to renovate and celebrate new beginnings. An unfortunate accident that left Av with a disability also increased the need for a home renovation, as the ADA compliant open concept layout of the first floor allows him to better navigate their home. You'll find wider hallways and hardwood floors throughout the home, as well as a larger shower with a flip-up seat.
Another selling point of their home reno? "The new layout is much more efficient and makes it easier to host guests," explains Av. Prior to their home renovation, they never felt fully comfortable having a number of people over before, but now there is definitive space for guests, such as their extended family in western PA, NJ, and DE who have already come to visit.
Despite the challenges that naturally come with a home renovation of this size, the family had a great experience overall, especially with our Trade Partner, Kyle of Elements Integration, who handled installation of security cameras throughout the property, mounting TVs, the Internet, and all of the wired electronics throughout the house. "Kyle was excellent to work with because his knowledge is top notch and he is so friendly. He never condescended and always explained everything," explains Av.
Designing Their New Home With Blue House Designs LLC:
A reflective Lori and Av recall that they "knew nothing about the design process" when they first began working with the D&B Elite team and Kylene Baney of Blue House Designs LLC, who has been an Architectural Designer for 20 years and owned her business for seven years now. "When I first started working with the family they had project boards with magazine clippings and items printed from online, including exterior and interior designs. Every time they saw something they liked they added it to the board. There was a mixture of modern, farmhouse style, and traditional, so in order to narrow down what they really wanted we started with the design of the exterior of the home," explains Kylene.
Below are some of the options that the family was given in each style. "This helped them realize that they liked the farmhouse style most," recalls Kylene. Another realization that Lori and Av made during the design process? "At first we thought we'd keep the exterior of the whole house and go from there, but we ultimately ended up deciding we wanted another house since keeping the same exterior would be like upgrading from Web 1.0 to 1.5. That makes no sense. We wanted to get to Web 2.0."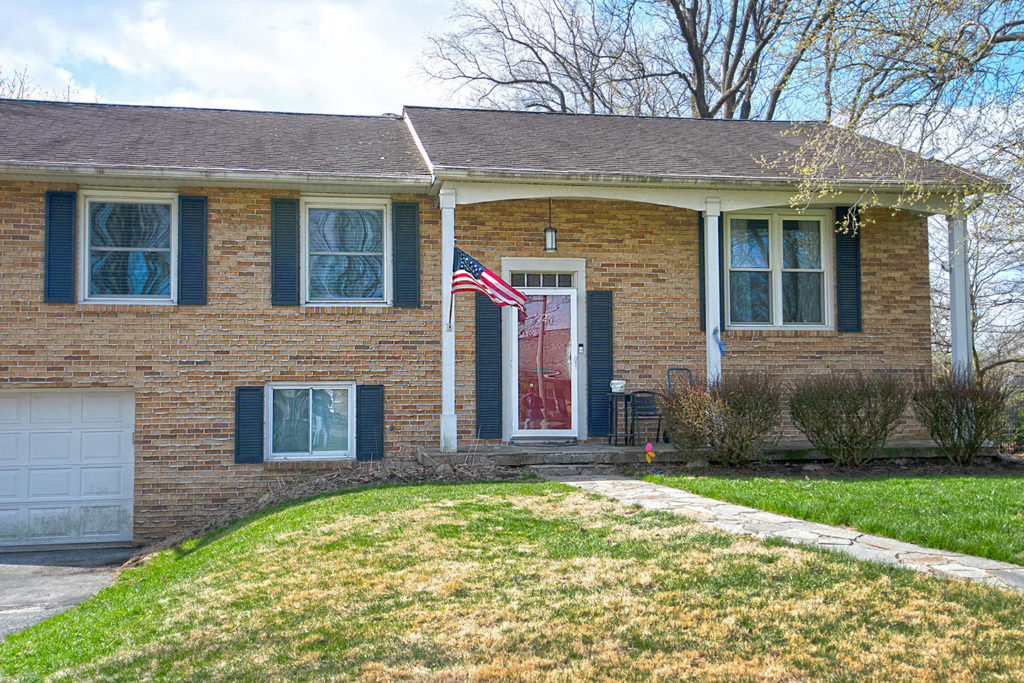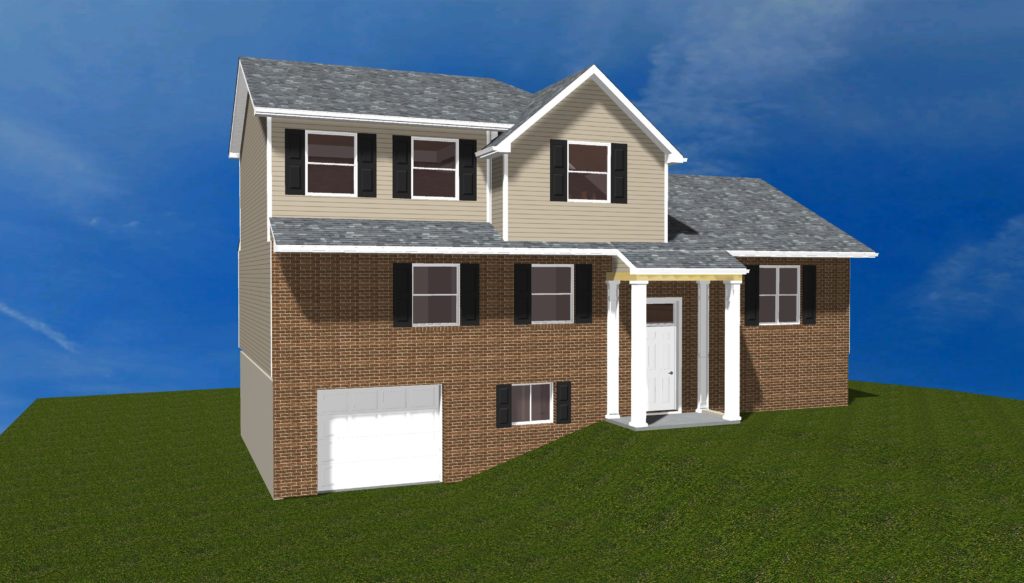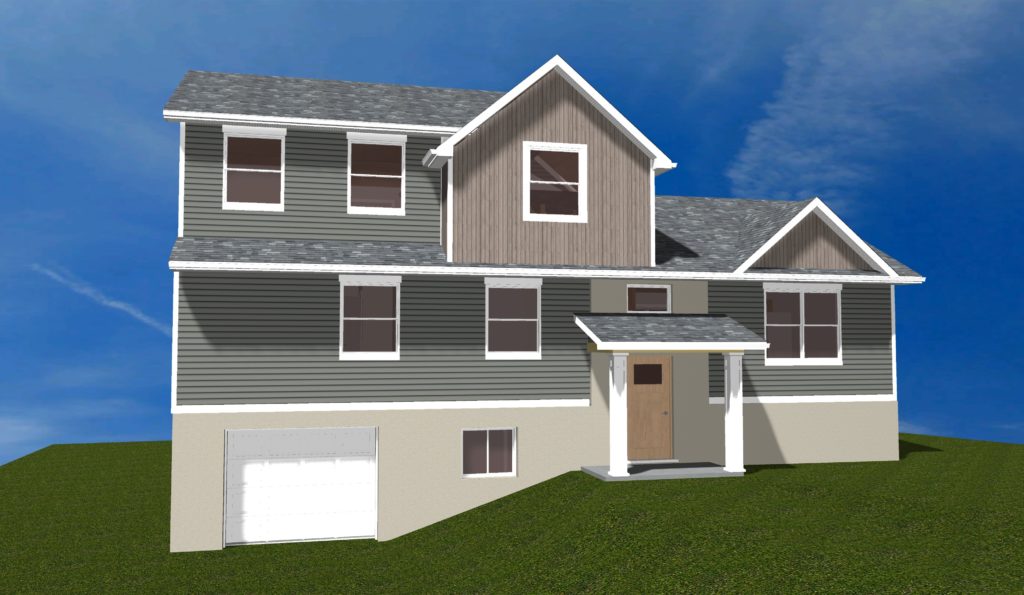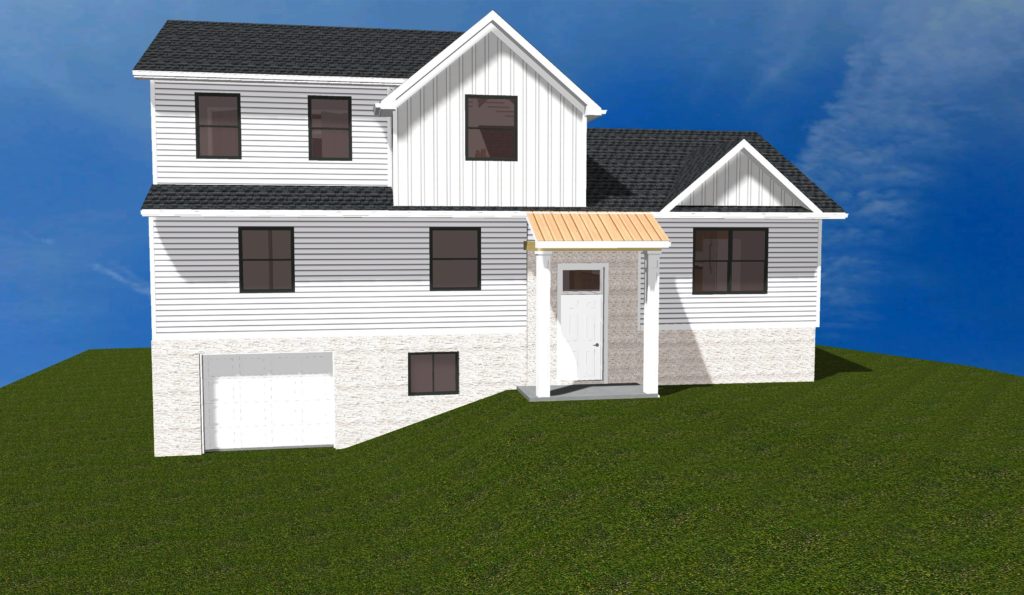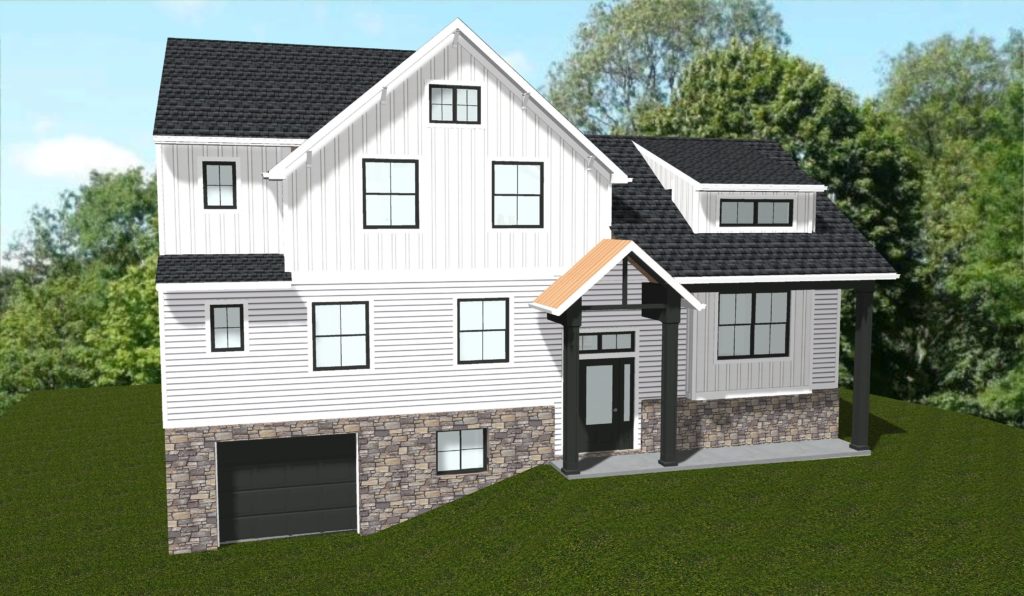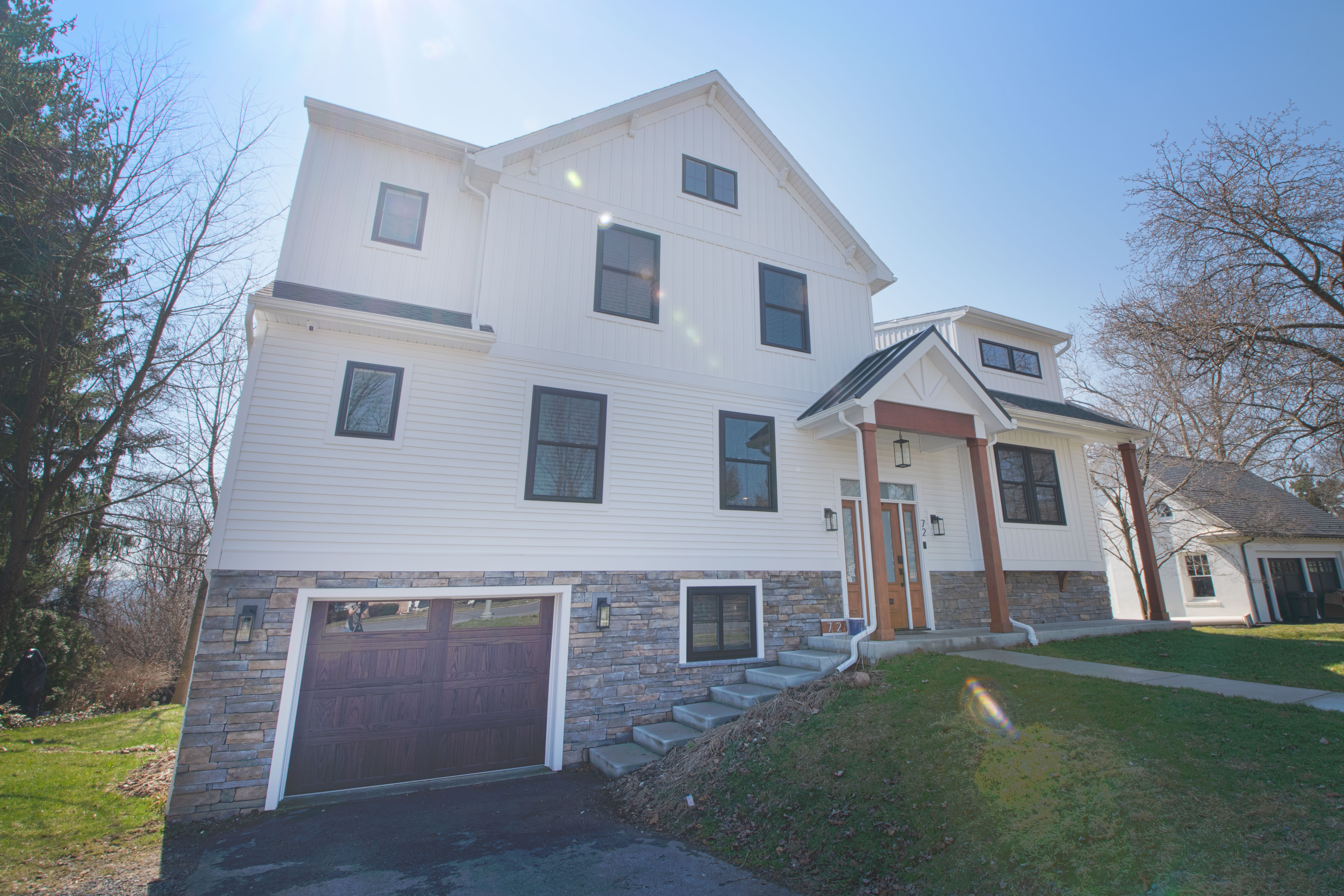 A Q&A With The Designer, Kylene Baney:
Q: How did you get started in this industry?
A: "Designing has always been my passion. It's what makes me tick. I had a high school teacher who noticed my talents, and I always liked working with people. I knew I wanted to help people bring their home dreams to fruition."
Q: Walk us through the process of what it's like helping clients reach their final decision on design?
A: "It is normal for me to assist clients with narrowing down to their final choices, but at the same time some clients will have a set design they absolutely love. If they allow my input, I will show them other options that would also work. Many times the client never thought of other options, and then I will work with them to design their needs."
Q: What programs do you use to design?
A: "I draw with SoftPlan 2022 Program, which allows me to design the exterior and / or interior of the home. I enjoy renovating existing homes that will improve the client's space."
View the SoftPlan web 3D model for the Rochino house here, and complete your own walk through!
Q: What is the most challenging aspect of your job?
A: "The most challenging aspect of any project is making sure I incorporate everything the customer wants or needs into the space allowed. I also find this part of the job to be the most fun! It's like putting a puzzle together; everything must fit perfectly. Another challenge is how hard it has been to get to where I am. Drafting is not a woman's field. Don't get me wrong, I work with a lot of men who appreciate my work, but growing up I had a lot of hurdles. I wish I saw more women or girls taking an interest in what I do."
Did you know: According to the American Institute of Architects, only 17% of registered architects in the United States are women?!
Q: What is your favorite aspect of this particular home design and why?
A: "I enjoy getting to know the family and making their living space easier and more useful for their needs. The challenge is taking the families' ideas and incorporating them to meet their needs. It is truly rewarding to see my design project transform into reality. Seeing how the design changes improved the clients' lives is the best and gives me a great sense of accomplishment."
Q: What is it like watching your drawings transform from rendering to reality?
A: "I feel a lot of pride and honor when families trust me to design a space or entire home that fits their needs. I think that takes a lot of courage on the homeowner's part to let someone they don't know have so much responsibility. Knowing that in the end they liked my design so much that they built it is my favorite part of the job."
Q: How long have you been working with D&B Elite Custom?
A: "I'm pleased to have been working with D&B Elite Custom since 2018. Our relationship started from an email I sent to local builders making them aware that I was looking for work. This relationship became mutually successful, as I have since completed over 40 projects with D&B Elite Custom to date."