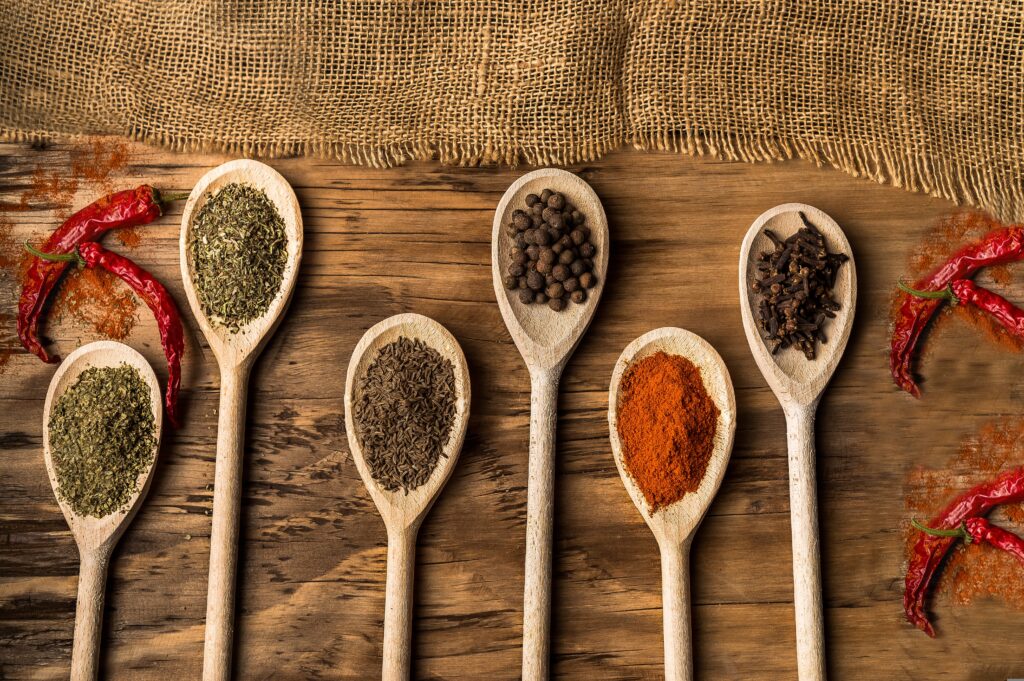 There are many options when it comes to organizing your spices, but here's our list of non-negotiables:
Optimize Your Space:
Label the top of your spices so you can keep track of inventory if using a pull-out drawer, or you can invest in an in-drawer insert that allows your spices to lay on their sides. Label the sides of your spice jars and purchase a tiered shelf or lazy Susan for easy access.
Organization 101:
Pick your organization method and run with it – whether you choose to arrange your spices alphabetically, by area of the world, how frequently you use it, or by type (such as categorizing by peppers, aromatics, herbs, warm baking spices, etc.).
Matching your jars and labels goes a long way! We recommend airtight glass jars, as they are the best option for protecting your herbs and spices by preventing premature oxygenation. Two-ounce jars that you can fit a teaspoon inside and that are small enough to encourage turnover work great.
Stocking Your Spices:
When it comes to spices, the more the merrier is not the way to go. That spice you can't remember the last time you used? Toss it. If a recipe calls for a small amount of something you don't think you'll ever use again, just skip it! We love this list of the spices you really need in your pantry from bon appétit – Check it out for some inspo on how to best stock your spice drawer.
Don't Bring The Heat:
Be cognizant of heat, as it causes spices to degrade faster than usual. Avoid making your spices' home base above your oven or near a radiator. Many people store spices on a spice rack on their kitchen counter for easy access, however this isn't ideal when the kitchen heats up. Your pantry, kitchen drawers, or a mounted shelf inside a pantry or cabinet drawer are your best options.