D&B Elite Custom has humble beginnings that date over 10 years ago. In 2010, Dan Gring (CEO) and Brennan Reichenbach (COO) began flipping houses together in their spare time. From here, they transitioned into residential general contracting before they began building entire custom homes from the ground up. They officially starting their business in February of 2011, and D&B just celebrated its 10-year anniversary.
Today, D&B Elite Custom is a full-service residential construction firm offering services for custom homes and remodeling projects. Our remodeling projects span from powder room remodels to entire master suite renovations or home additions. We have completed many unique projects for clients, including custom outdoor living spaces and even an NBA-sized basketball court.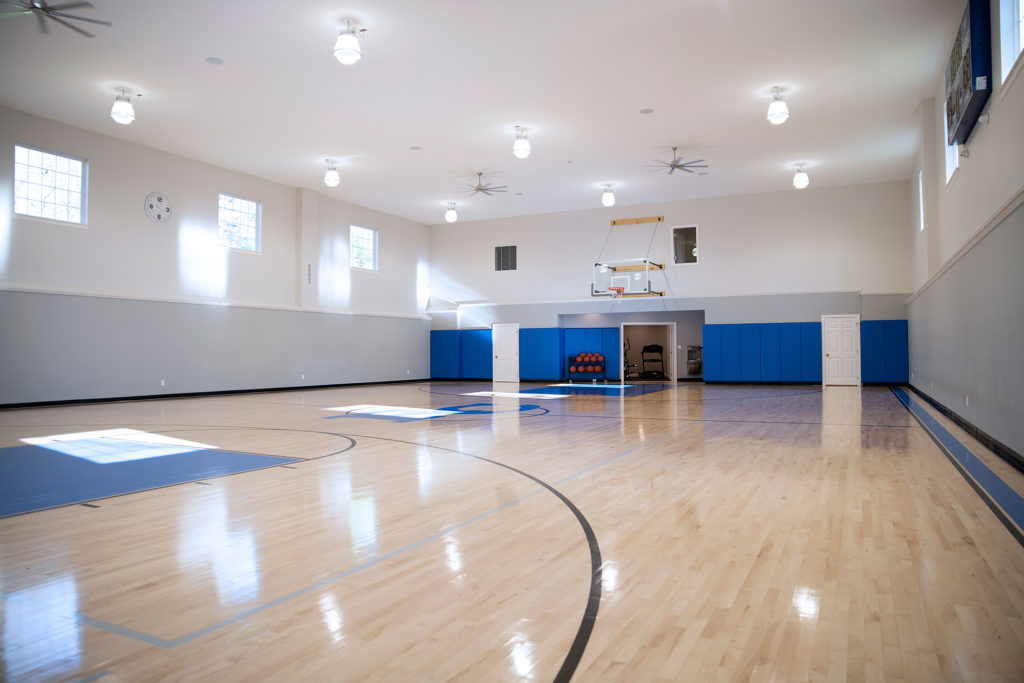 The D&B Elite team is comprised of dedicated individuals who anchor themselves to one of the hallmarks of the company's business model – People come first at D&B. This mentality, coupled with their quality work, has led to D&B being the recipient of many awards in the last decade, including Builder of the Year, Remodeler of the Year, Remodeling Magazine's Top 550, Qualified Remodeler 500, Lehigh Valley's 45 Fastest Growing Businesses, Best Places to Work in PA, INC 5000's Fastest Private Growing Companies, and Greater Reading Chamber Alliance's Top 50 Businesses.
At D&B, "we care" is more than just a tagline. Our pre-construction and selection processes are one of a kind and allow for transparent communication between the D&B Elite team and clients so every project is completed on time, within budget, and to our customers' visions. It is one thing to be able to take an image a client saved on Pinterest of their dream kitchen and make it a reality, but it is another thing altogether when the completed job is life changing to a client. This is a responsibility that the D&B Elite team does not take lightly.
A Transformation Like No Other
The feeling of seeing a client view their new home or completed renovations for the first time is always rewarding in itself, but watching the Kline family step foot into their new home for the first time meant so much more to the D&B Elite Custom team after all this couple has endured over the last two years. On December 14, 2019 Dave and Kathy Kline had a fire at their home. Unfortunately, the only thing left from the old house was part of the foundation, so their hand was forced to build a new home.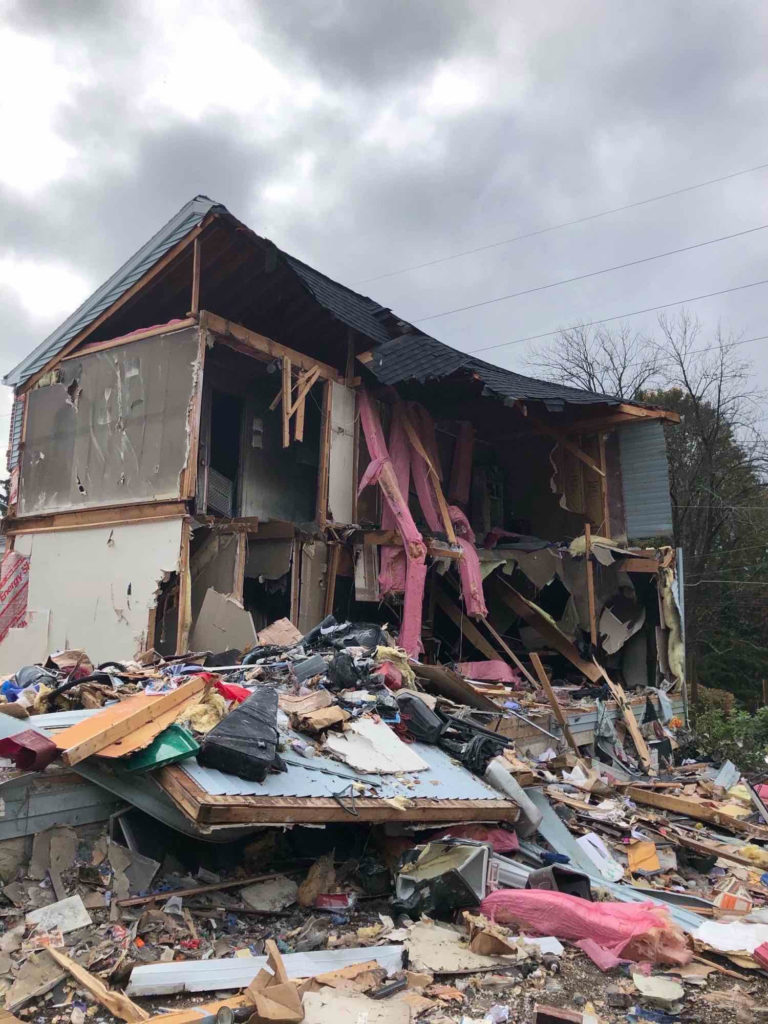 Friend and President/CEO of Olsen Design Group Architects, Lee Olsen, told the couple "There's only one choice. You've got to go with D&B. I've worked with them. They'll do a great job, pull together some amazing subcontractors, and the process will all flow very smoothly." Following the recommendation of Lee, the Klines met with D&B Elite Custom's Director of Residential Construction, Larry Adam, shortly after the fire in January of 2020. Larry remembers walking through the house with the couple to "look over existing amenities and go over their insurance claim proposal so they could start budgeting for the rebuild based on sketches from their architect." Although the pandemic put the design process to a halt for a bit, they restarted the design phase in May of 2020 and demo of the existing structure took place in October of 2020.
"When we started the demo, Dave and Kathy were on site. This was a moment of closure for them as the house they raised their children in was torn down to make way for the new and improved version of their home," recalls Larry. He loved watching the couple's reactions as their new home progressed. "I could see their excitement as their design and selections came together and they could physically walk through what they had created on paper," he says with a smile.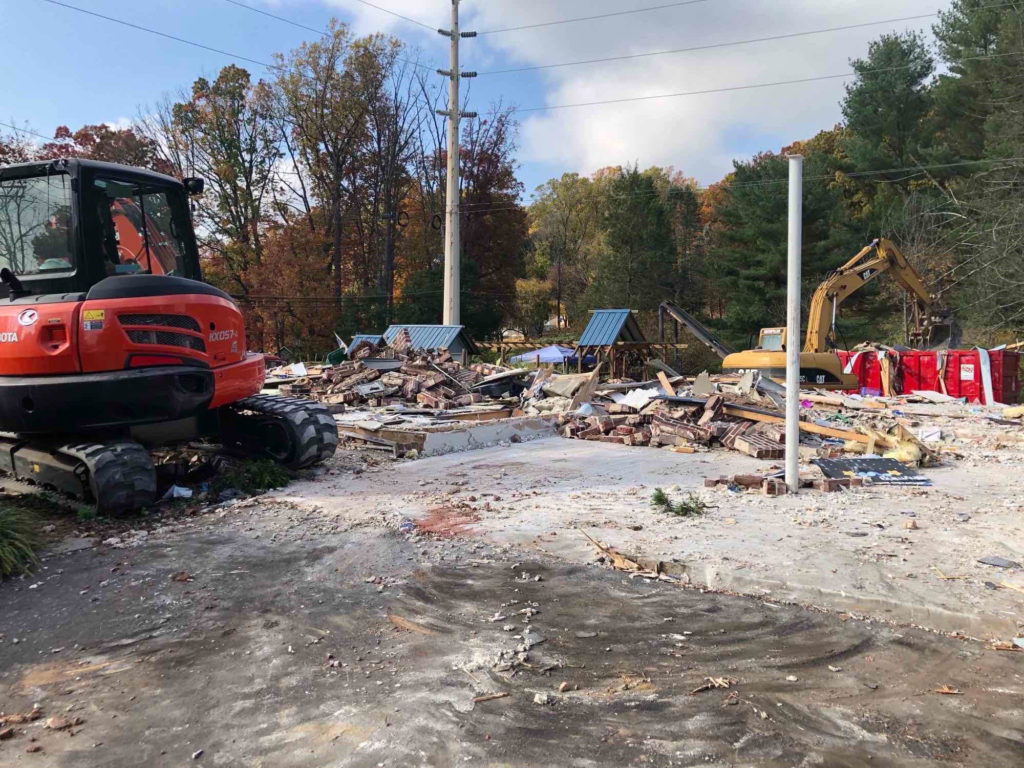 The Klines decided to make lemonade out of lemons, turning the loss of their old home into an opportunity to build a home guided by form and function. The end result was a home "more suitable for senior citizens" with everything they need all on one floor as they enter the next season of their life. Every detail of the home, from the breathtaking timber beams right down to the paint color in each room, was carefully selected with a purpose. The Klines wanted a style that was both rustic and comforting while paying homage to their travels in the mountains and Dave's 35 years of guiding ski and sightseeing groups in the Alps. Influence came from a blueprint Dave obtained in Zermatt, Switzerland and from the architecture of northern Italy, southern Austria, and Bavaria, Germany. "It's sort of our vacation home that we live in full-time now," Dave said with a smile as he sat at the bottom of their new staircase, which has carpet so comfortable he admits to taking his first nap in their new home here.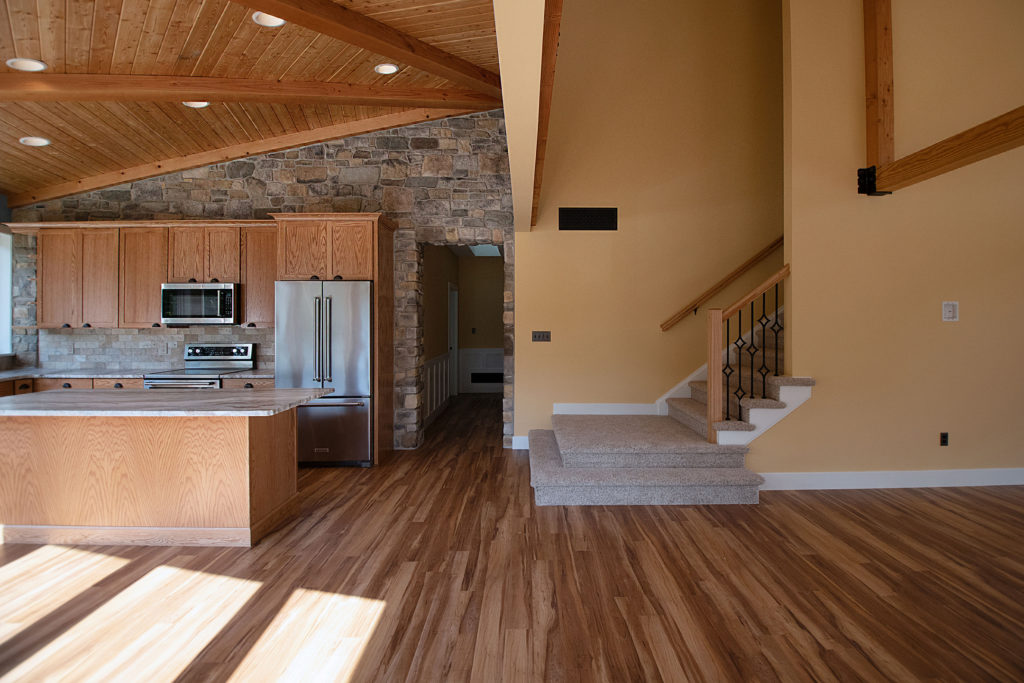 Describing their home as a "labor of love," D&B Elite Custom's Project Coordinator, Beth Varone-Barrer, says: "What they love to do and what they have experienced in life is incorporated into their new living space. Their home tells a story. Kathy told me she never thought they would be building a home at this stage in their life. When I toured her completed home and she gave me a hug I could have cried. It made me feel so good to see her happy with her home."
The Superintendent in charge of this project, Paul Gent, says his favorite part of his career is the relationship he builds with the homeowners he completes work for. Paul has built more than 10 houses from the ground up since he started in this industry over 20 years ago, but nothing compared to seeing how excited and appreciative Dave and Kathy were. "This wasn't your everyday, normal home," reflects Paul. "It was completely customized to the couple's liking and included memorabilia from their old house that we were able to save and incorporate into their new home, such as a custom decorative glass piece that everyone sees as soon as they walk through the front door. My reward was seeing how happy they were."