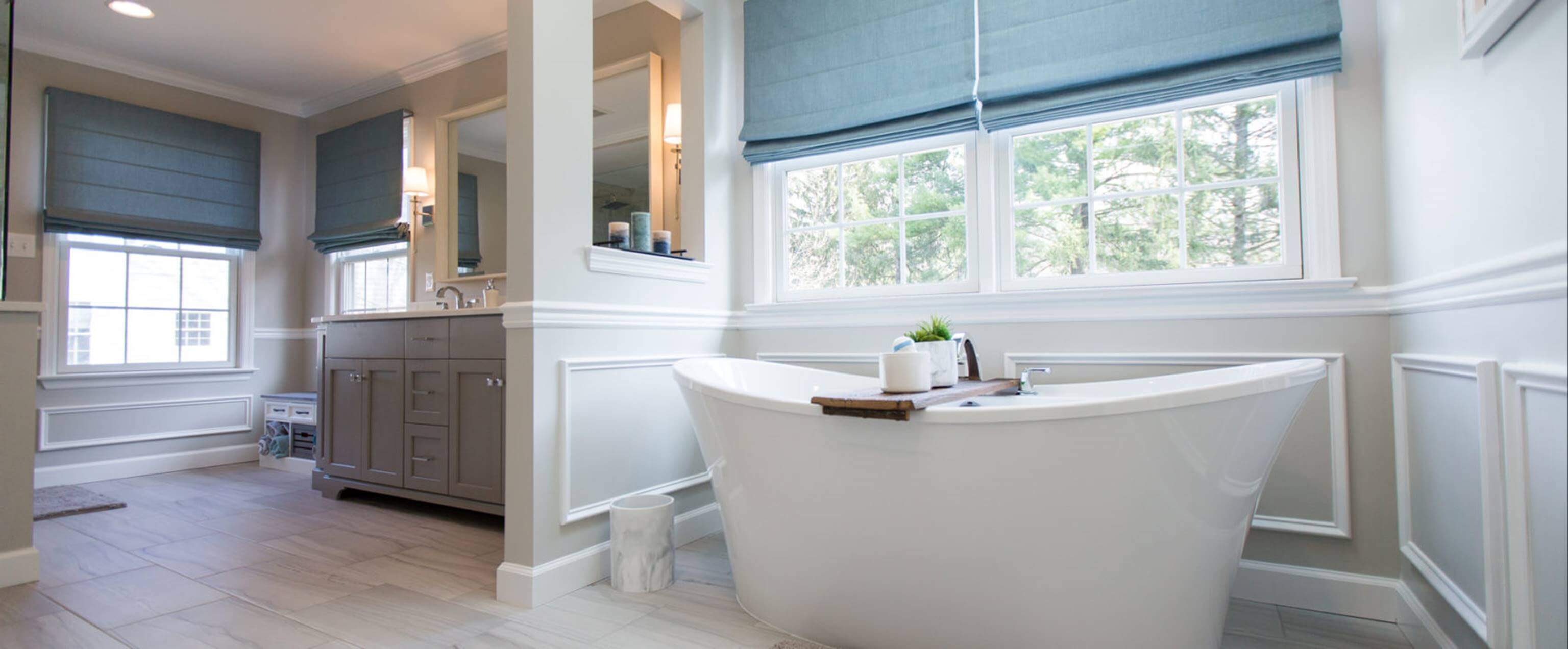 In the world of home improvement, a trend that's gaining immense popularity is the art of transforming mundane bathrooms into luxurious spa-like retreats. Gone are the days when bathrooms were mere functional spaces. Today, homeowners are embracing the concept of turning their bathrooms into havens of relaxation and rejuvenation. in this article we dive into the captivating trend of luxurious bathroom remodeling, where walk-in showers, soaking tubs, heated floors, and high-end fixtures are the stars of the show.
Spa-Inspired Serenity

Modern life's hustle and bustle often leaves us yearning for relaxation. Luxurious bathroom remodeling brings the tranquility of a spa right into your home. With carefully selected features, you can create an ambiance that soothes the senses and provides a much-needed escape.

Walk-In Showers: A Touch of Opulence

Say goodbye to cramped shower stalls and hello to spacious walk-in showers. These grand installations offer the freedom to indulge in a showering experience like no other. Rainfall showerheads, built-in benches, and seamless glass enclosures make your daily routine a luxurious ritual.

Soaking Tubs: Indulgence Redefined

Transform your bathroom into a sanctuary of relaxation with a soaking tub. These elegant tubs invite you to unwind in style, enveloping you in comfort and luxury. Choose from various designs, such as freestanding, corner, or sunken tubs, to make a statement in your remodeled bathroom.

Heated Floors: Embrace Warmth

Bid farewell to cold tiles underfoot by incorporating heated floors into your bathroom remodeling project. These radiant heating systems provide a touch of luxury while keeping you warm during colder months. Stepping onto a heated floor is the transition to start your morning off right.

High-End Fixtures: The Devil in the Details

Luxury lies in the details, and high-end fixtures are the epitome of this principle. From intricately designed faucets to gleaming hardware, these elements elevate the overall aesthetic of your bathroom. The gleam of polished metal adds an unmistakable touch of sophistication.

Lighting Matters

Proper lighting can make or break the ambiance of any space, and bathrooms are no exception. Incorporating soft, flattering lighting enhances the spa-like atmosphere. Consider pendant lights, backlit mirrors, under-lit cabinets, and dimmer switches to create a customizable and luxurious glow.

Seamless Design & Clean Lines

Minimalistic and streamlined designs are the hallmark of luxurious bathroom remodeling. Embrace clean lines, neutral color palettes, and cohesive textures to achieve an elegant, unified look that echoes high-end spa resorts.

Ample Storage Solutions

Luxurious bathrooms are clutter-free havens. Integrate innovative storage solutions like built-in shelves, hidden cabinets, vanities with soft-close doors and drawers to keep your space organized and pristine, enhancing the overall luxurious feel.

Smart Technology Integration

Stay ahead of the curve by integrating smart technology into your bathroom remodel. Programmable showers, voice-activated lighting, and temperature-controlled features contribute to an ultra-modern, luxurious experience.

Eco-Friendly Luxury

Luxury doesn't have to come at the expense of the environment. Choose sustainable materials like bamboo, recycled glass, or low-flow fixtures to create an eco-friendly yet lavish bathroom space that aligns with your values.

Personalized Touches

Infuse your personality into your bathroom oasis with personalized touches. Artwork, plants, scented candles, and plush textiles can all contribute to the cozy, spa-like atmosphere you're striving to achieve.

Return on Investment

Lastly, consider the substantial return on investment that luxurious bathroom remodeling can bring. Not only does it enhance your daily life, but it also adds significant value to your home. Potential buyers will be captivated by the allure of a spa-like retreat within the confines of their future home.
Luxurious bathroom remodeling is more than just a trend—it's a lifestyle upgrade. With walk-in showers, soaking tubs, heated floors, and high-end fixtures, you have the power to transform your bathroom into a sanctuary of relaxation and indulgence. Embrace the possibilities and let your imagination run wild as you embark on this journey to create your very own spa-like retreat. Your bathroom will no longer be just a functional space; it will be a haven of opulence and tranquility.
Discover the possibilities of transforming your bathroom into a spa-like retreat with a complimentary consultation from one of our remodeling experts.  At D&B Elite Custom, we don't just renovate spaces – we create timeless sanctuaries.
Make your home, Elite.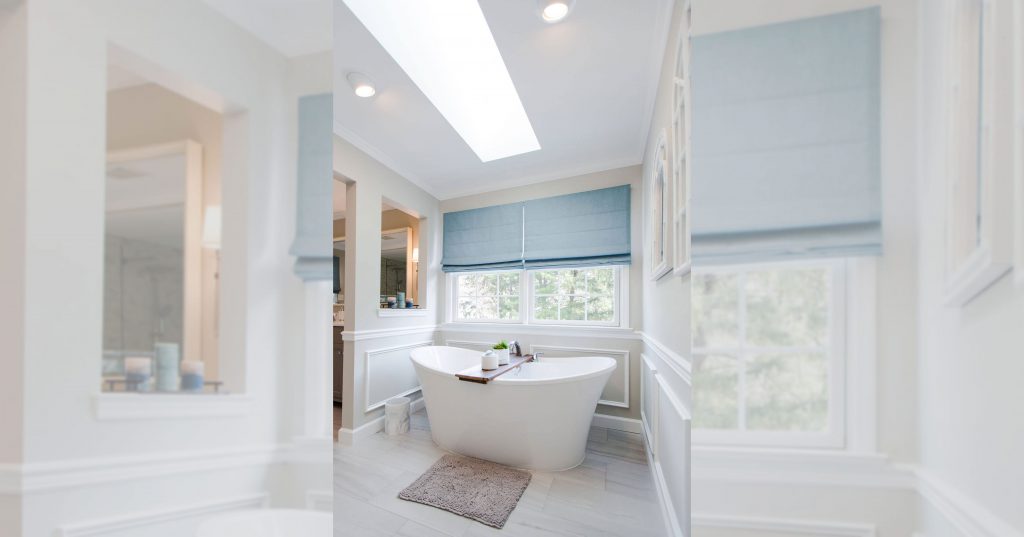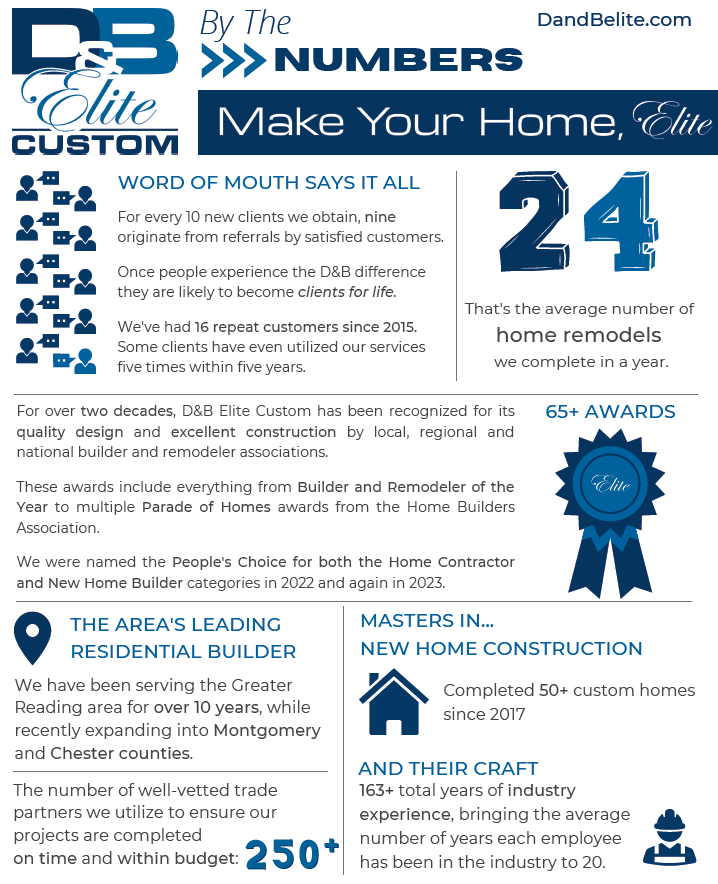 Many studies over the last several decades have shown that most seniors (ages 65+) prefer the idea of aging in their own home – or aging in place – rather than moving into a nursing home. Research indicates that the majority of seniors (about 94%) still wish to stay in their home as long as they are able. It's no secret that Covid-19 has likely strengthened the desire seniors have to age in place. With the change in "life as we knew it" since March of 2020, we couldn't help but wonder how Covid-19 may have affected the elderly's living landscape now and into the future.
This was the case for D&B Elite Custom clients, Janet and John, whose parents/in-laws decided to age in place by adding an addition to the couple's home. "We sat down with my father David to talk about options since the current plan of just taking care of Mom himself at their own home was no longer adequate," reflects Janet. Although Janet's father had been leaning towards moving into a senior living facility, his mind was swayed after the pandemic hit.
Janet reflected on the positive impact that aging in place had on her father: "It gave him a sense of ownership and privacy. He knows his money paid for the addition. For him that was a plus. My Dad made a business decision to sell his home and build something smaller onto our house. He knew he came out ahead financially, which gave him a sense of ownership and a boost." Hear more from the family about their experience adding an addition here!
In a senior living facility, you're not gaining a sense of ownership. Meanwhile, the way the addition was constructed allows Janet's father to feel that he still has his own home. He can come and go using his own walkway, and he can sit outside on his own porch with his wife. All of these actions give him a sense of privacy and strong sense of identity, allowing the couple to be who they are while still having the overall safety needed.
According to a Pew Research study, "living with an extended circle of relatives is the most common type of household arrangement for older people around the world. But in the United States, older people are far less likely to live this way – and far more likely to live alone or with only a spouse or partner." However, the pandemic may be changing these views in the United States. More families may be inclined to take in their seniors rather than putting them in senior facility homes. According to a Forbes article, students in a School of Aging Studies class at the University of Maryland Baltimore County gave their opinions on what they would do with their families' living situation in the future based on Covid-19: "More families will think about adapting their houses and lifestyle to accommodate older people living with them because living in those nursing facilities is risky." There are a scattering amount of home improvements that prove to be worth adding to your home to accommodate seniors. Improvements are not only for your parents, but are for yourself as you continue to age. Instead of looking into a retirement community or nursing home, consider making your home suitable for the needs that one develops as they age.
Ways to Accommodate Your Home to be Forever not Just Temporary:
– Install electronic stair lifts if you have more than one floor or a basement
– Improve sidewalks and pathways to ensure they are flat and have a ramp if needed for wheelchair accessibility
– Update your floor
Replace carpet with hardwood floor to make it easier to move around with a wheelchair
Widening your doorways for wheelchair and walker access
Putting all essential rooms on the first floor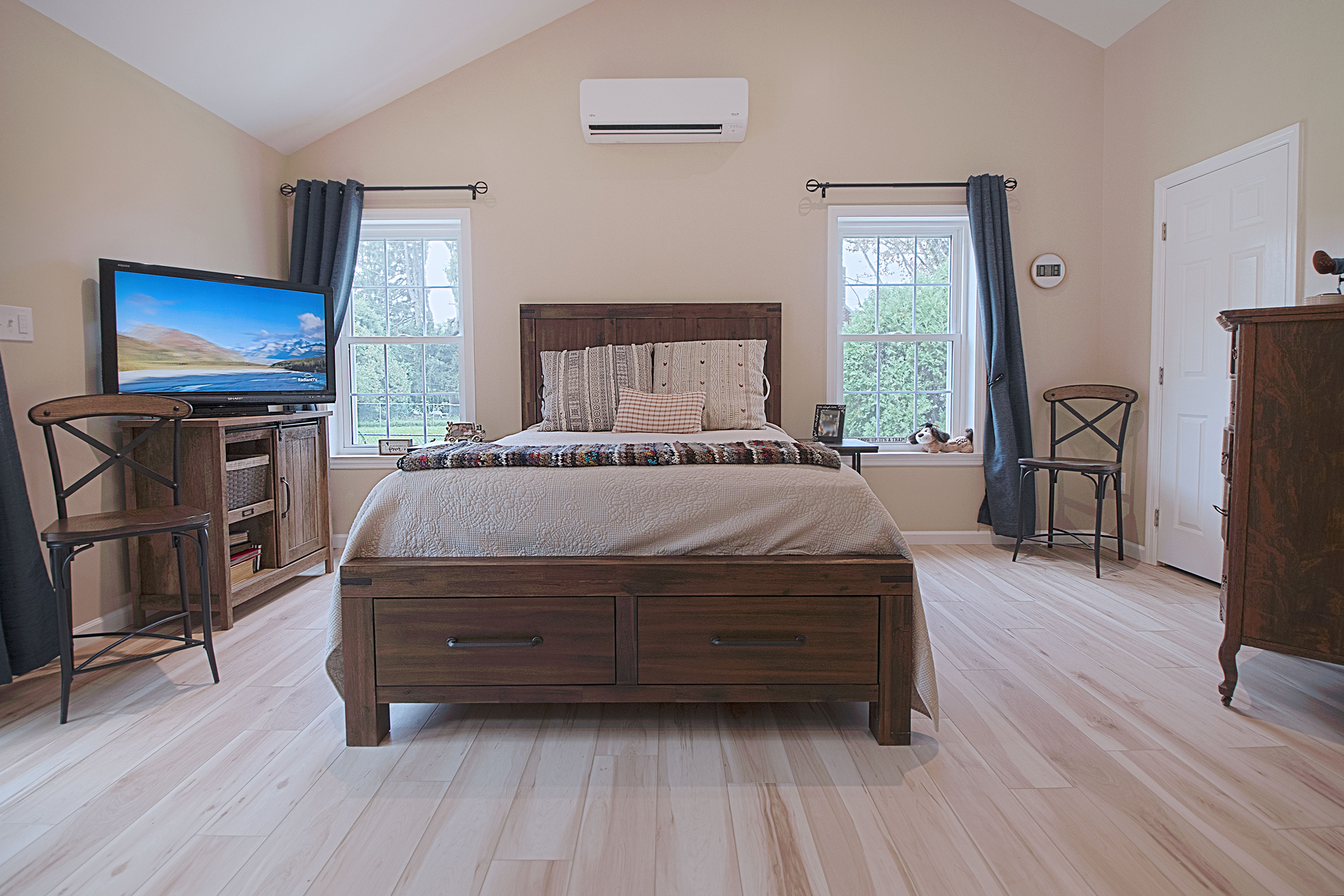 – Replace toilet
A raised toilet seat alleviates pain and makes it easier for aging adults
– Replace bathtub with walk-in shower to provide an easier and safer entry and exit
Add grab bars (horizontal and even small vertical ones)
Add shower chairs
Extendable shower head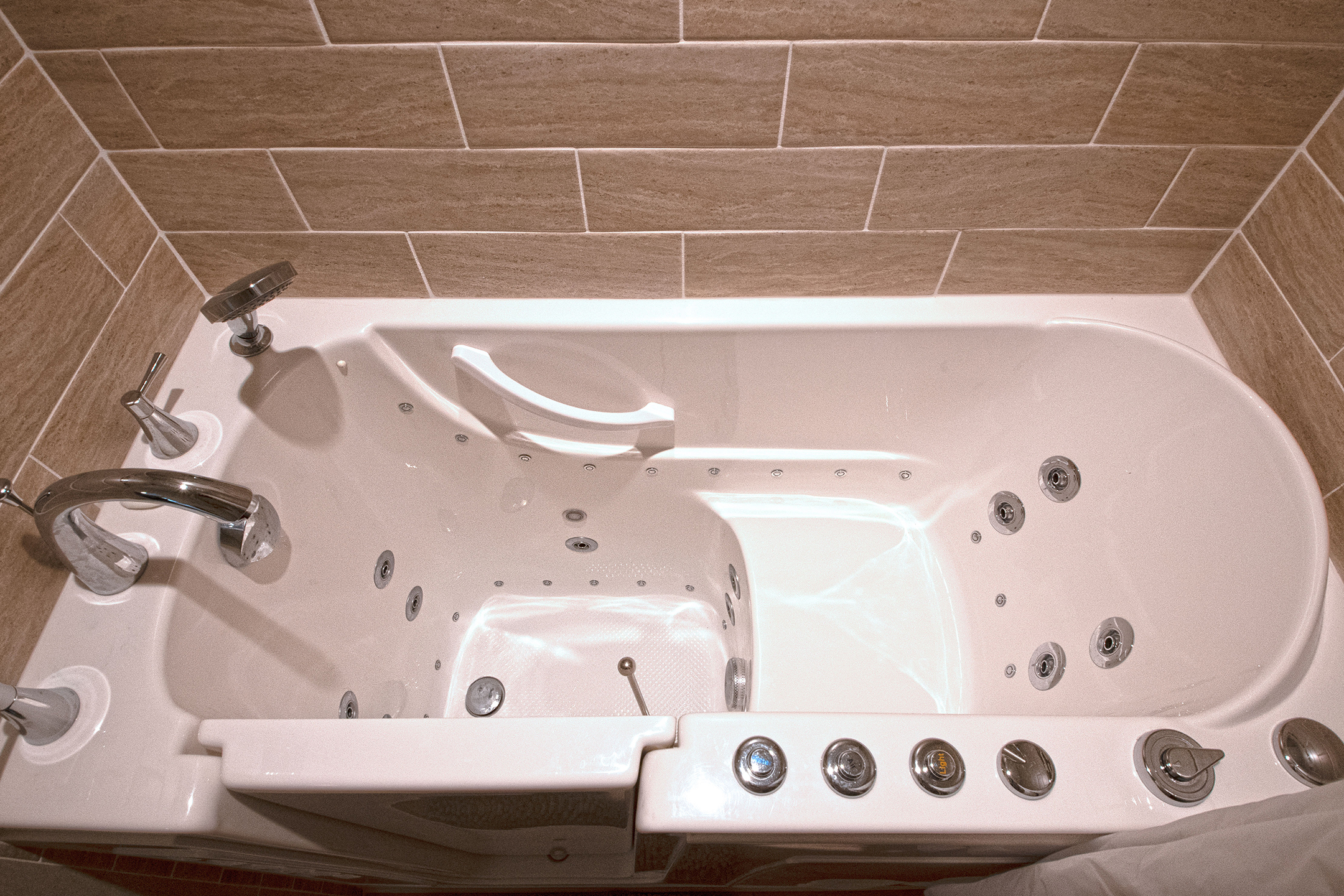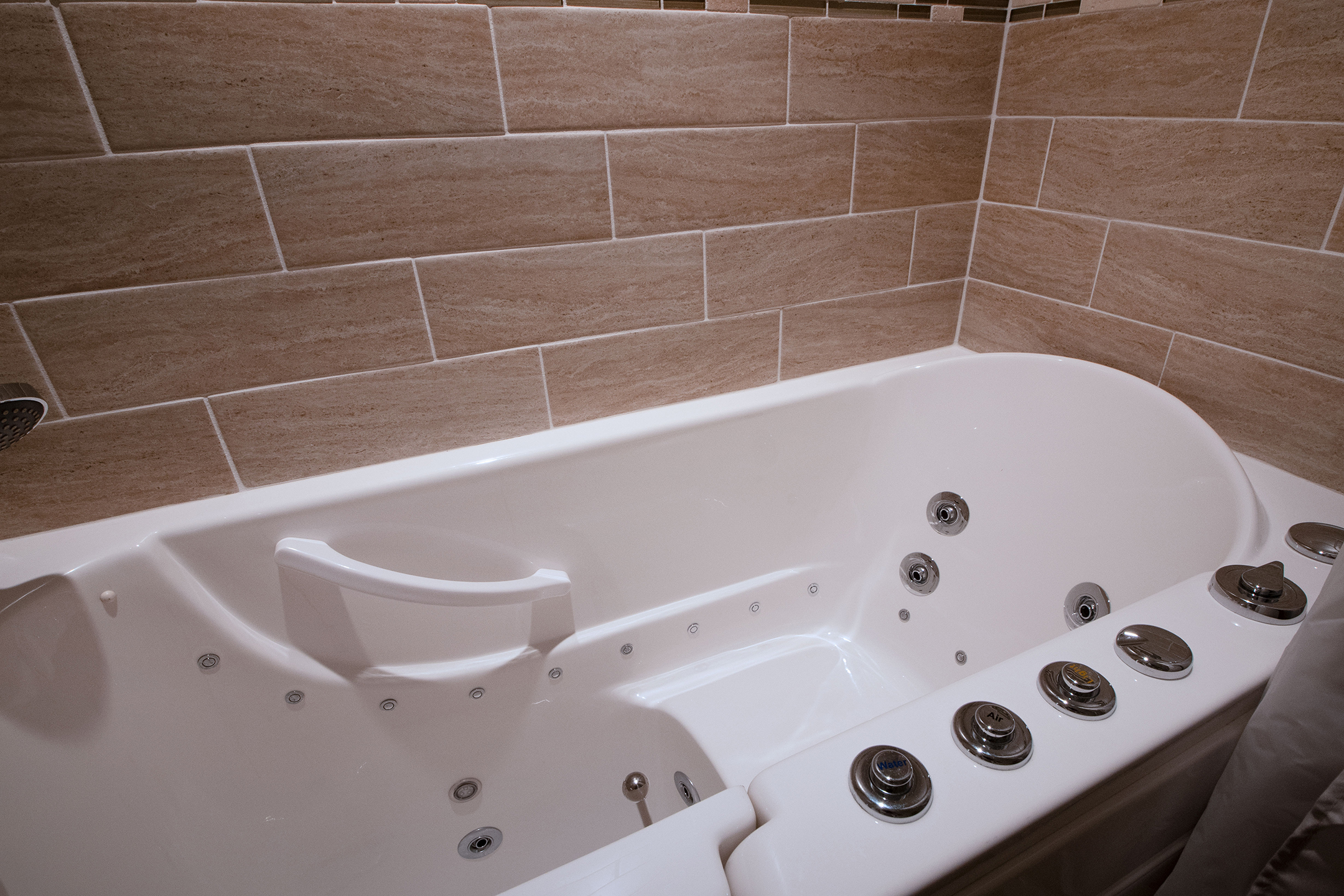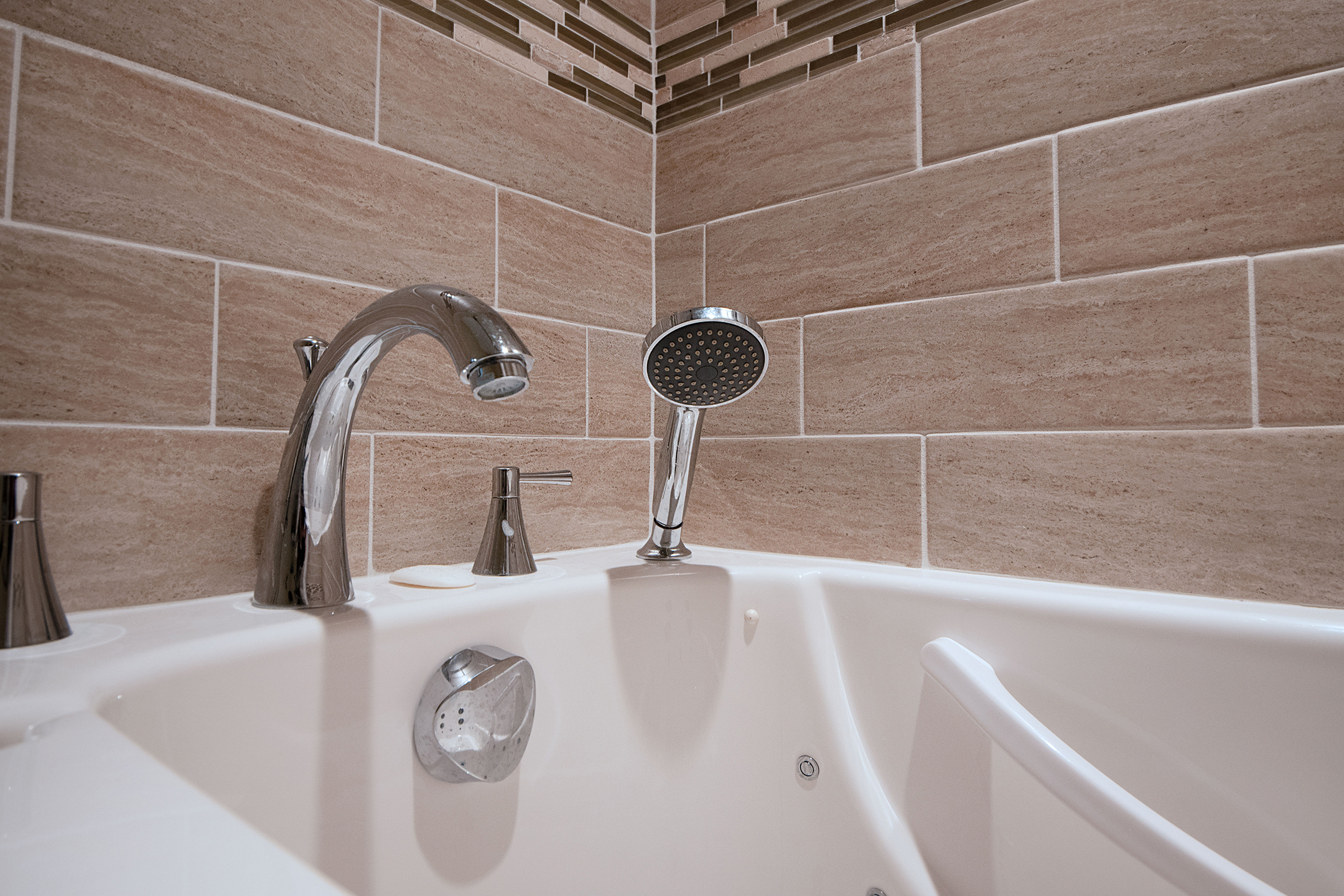 – Remote control lighting
This keeps areas accessible with easy access
– Easy thresholds and transitions
Increases safety for those with difficulty walking, walkers or wheelchairs
– Open floorplan
Easy to get around, especially if wheelchairs are needed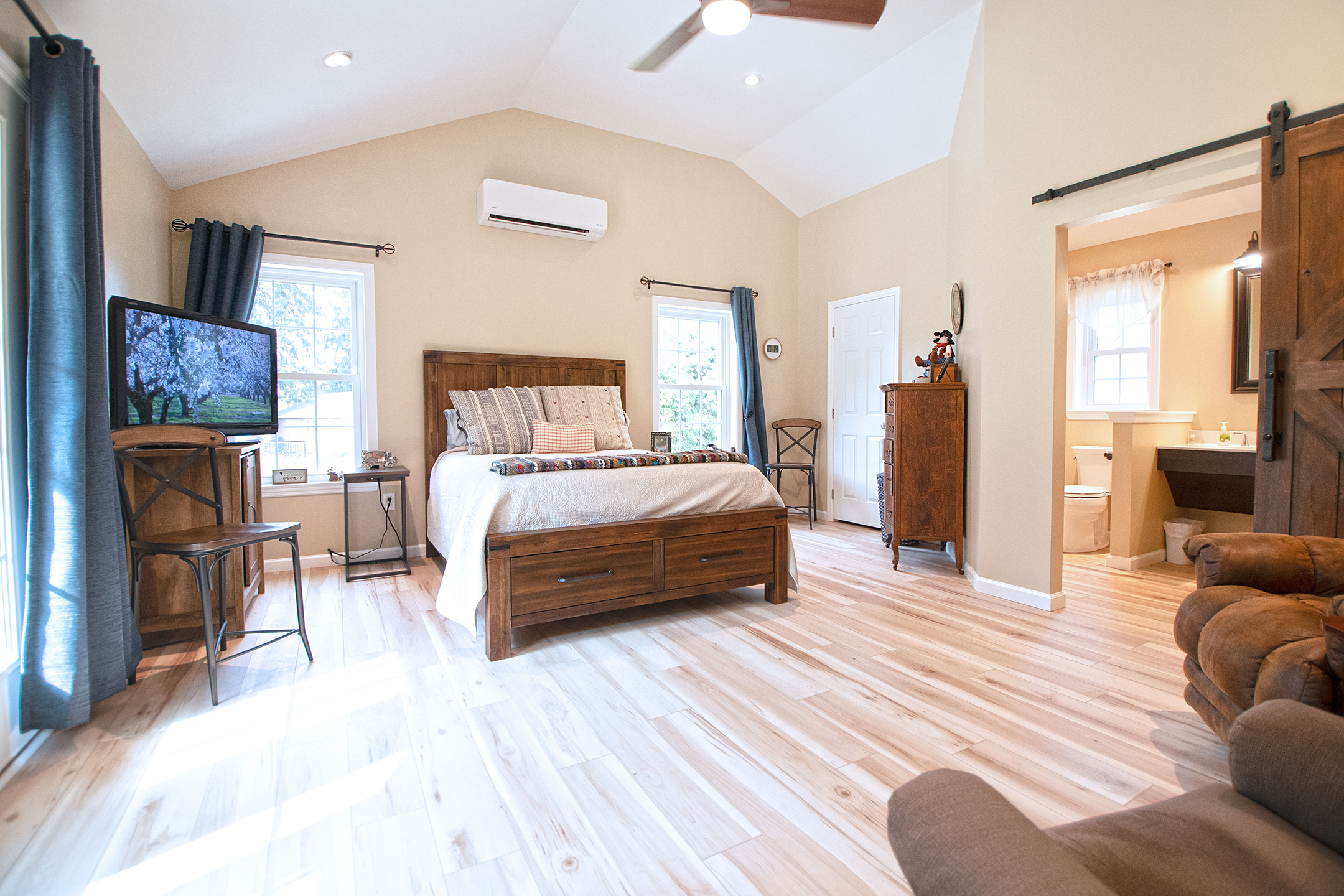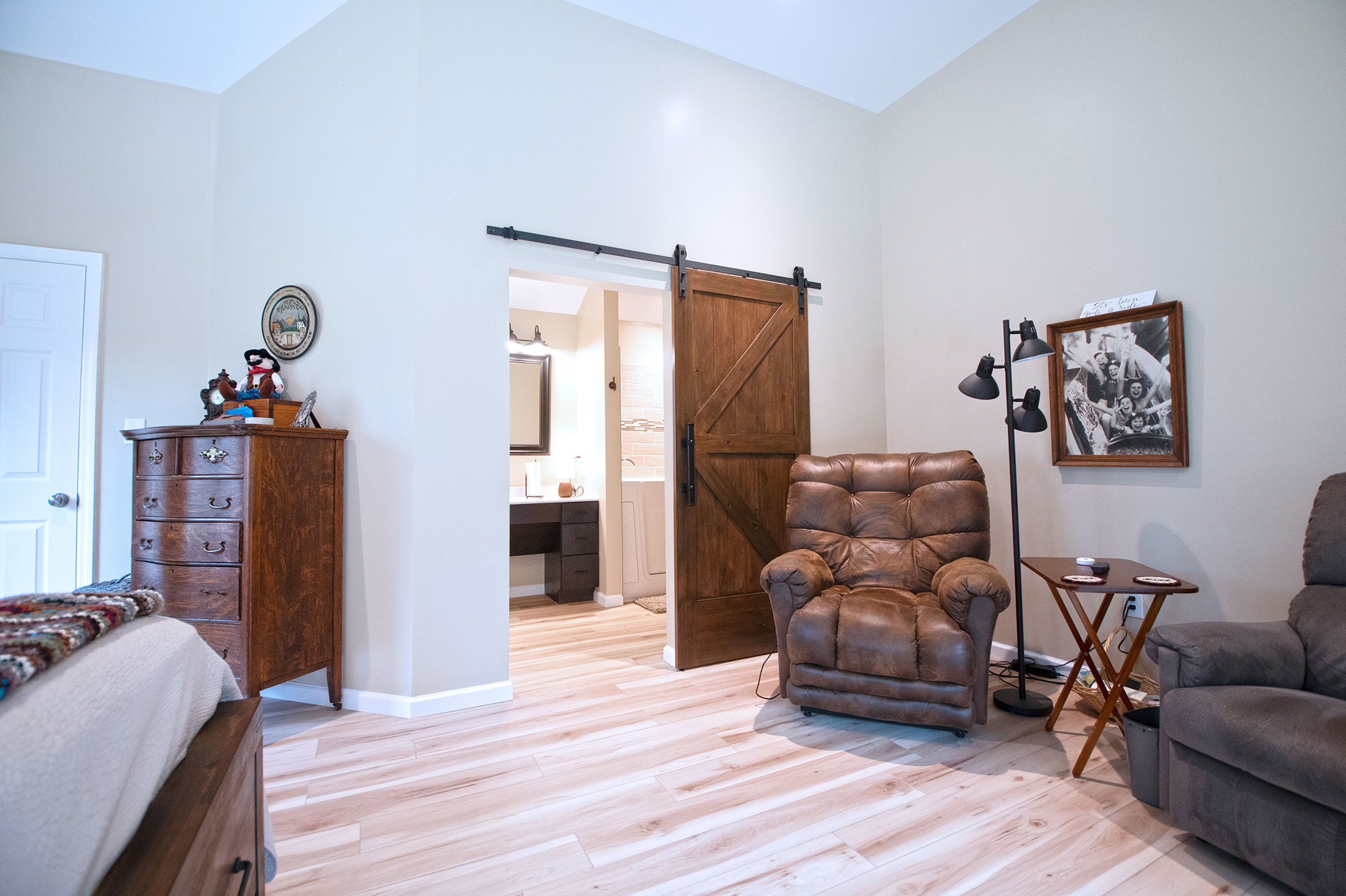 – Install a main floor drain and no-slip materials on floor
– Make simple purchases to enhance safety around your home
Our client purchased a safety mat so they can receive an alert every time their elders go in and out of the door. The mat includes a cordless alarm so they can know when they are entering and exiting without being in their personal space.
Always consider lighting. Adding nightlights to areas such as the bathroom, bedroom, and hallway are an easy way to ensure safety when moving around at night.
As a result of the pandemic, many families are more cautious when it comes to housing their elderly loved ones in a nursing home. The fear of them becoming ill couples with the fear of possibly not being able to see their loved ones if quarantining is needed. According to Home Advisor's True Cost Guide, "it is typically cheaper to build an addition than to buy or build a new home." John explained that for his family it was cheaper to add an addition instead of building another home close to them. Hear from John and Janet on what their experience was like working with the Elite team here!
Learn more about additions here on our website. With five currently in the works for this year, we have a handful of tips to offer, so reach out today for your free consultation!
Construction on your home is an inconvenience – we get that. Unforeseen issues will inevitably arise. As our Vice President of Residential Construction, Larry Adam, says, "A project well planned is a project half complete." Here's five tips on how to streamline your home remodel project:
Timing is everything!
Plan ahead (especially with current extended lead times, supply chain difficulties, and wait on inventory). If you want to enjoy a new outdoor living space by next Summer, you should really be starting today.
Be prepared with an idea board.
Houzz and Pinterest are great places to gather inspiration of the style, look, and feel you are going for.
Look for a general contractor that follows a pre-construction process focused on value engineering.
This will get you quality work on time and within budget. A builder that is willing to start active construction right away without ensuring every little detail of your project is thought of may be a red flag. They should be completing a pre-construction walk through to review points of access, location of dust protection and more to ease the process.
Be realistic when it comes to financials (unlike the budgets you see on HGTV!)
A good construction partner will advise you on where you can adjust specifications to save money. They will help you come up with a plan that gets the look you desire to fit within a reasonable budget.
Ask how involved all vendors and trades will be in your project.
Your general contractor should be making them a key part of the process. They should have an intimate knowledge of your project before they meet you. This makes all the difference.
Meeting selection deadlines will make a project run smoothly without delays.
Look for a construction partner that makes a point to clearly communicate and invests in construction management software to help manage project selections and deadlines.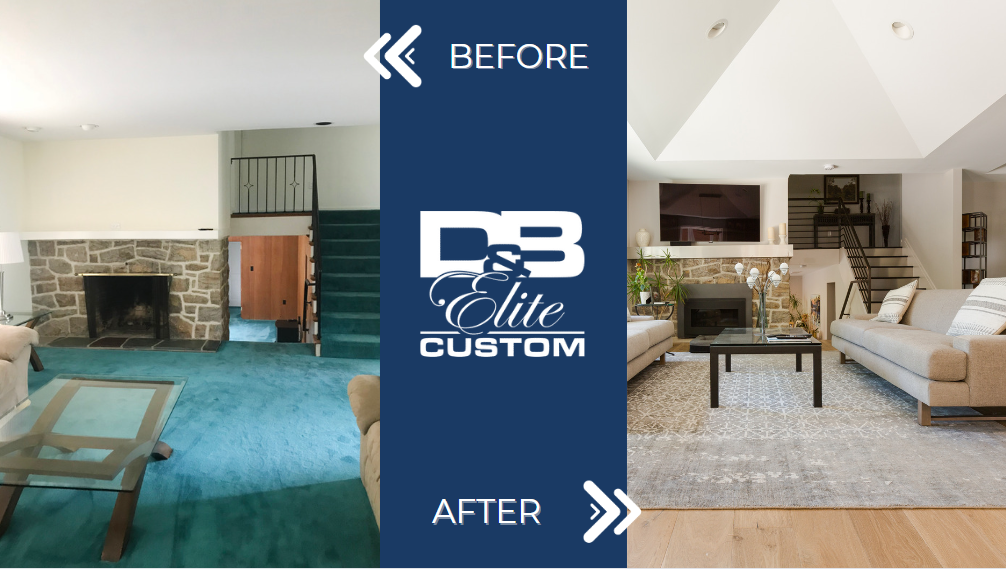 Learn more about floor plan remodels here!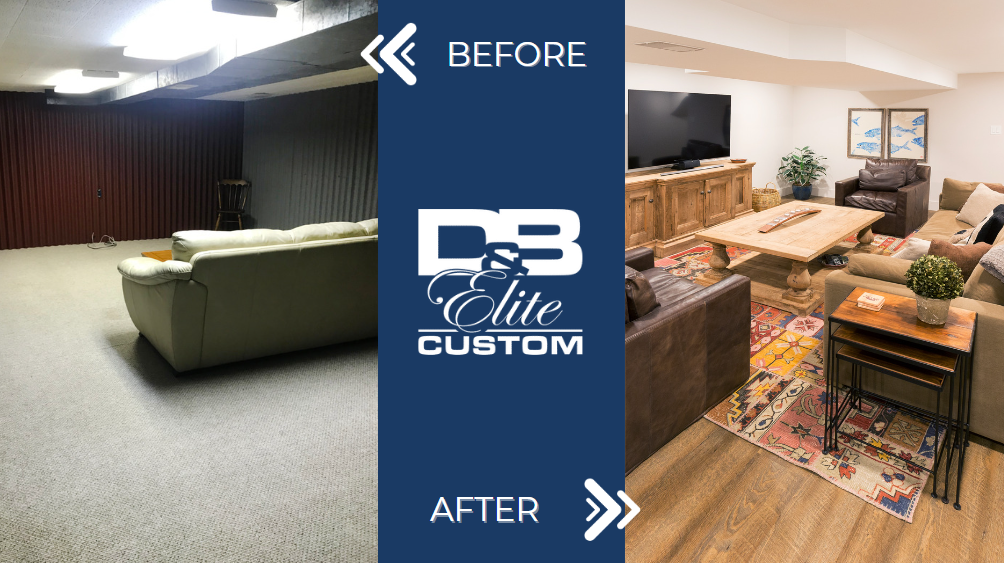 Learn more about Basement renovations here!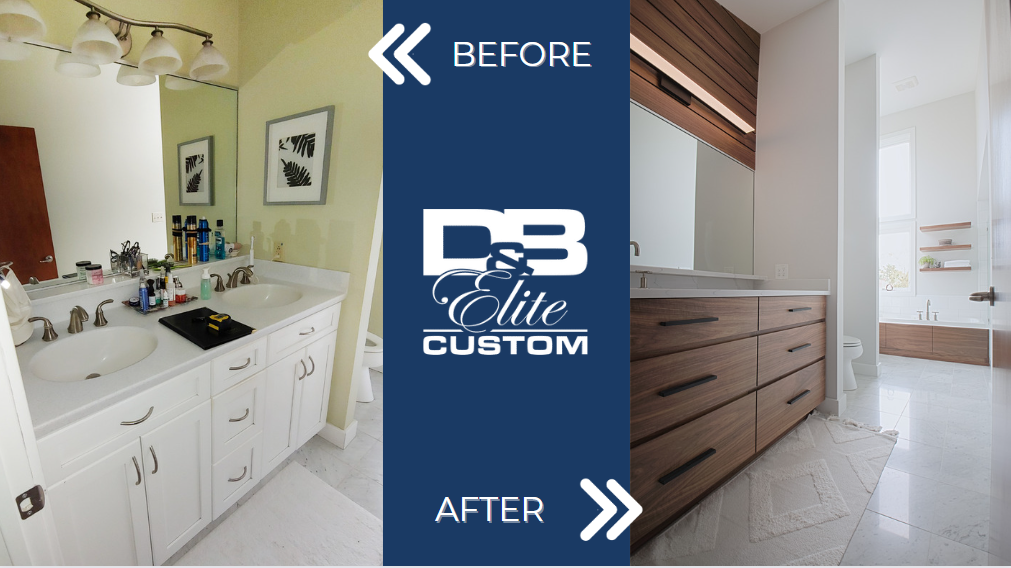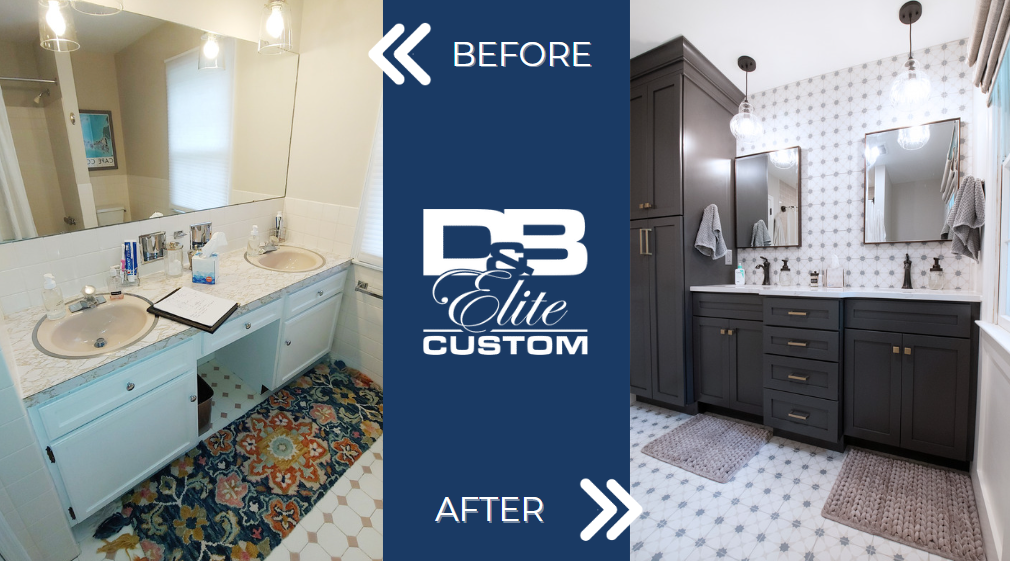 Learn more about Bathroom renovations here!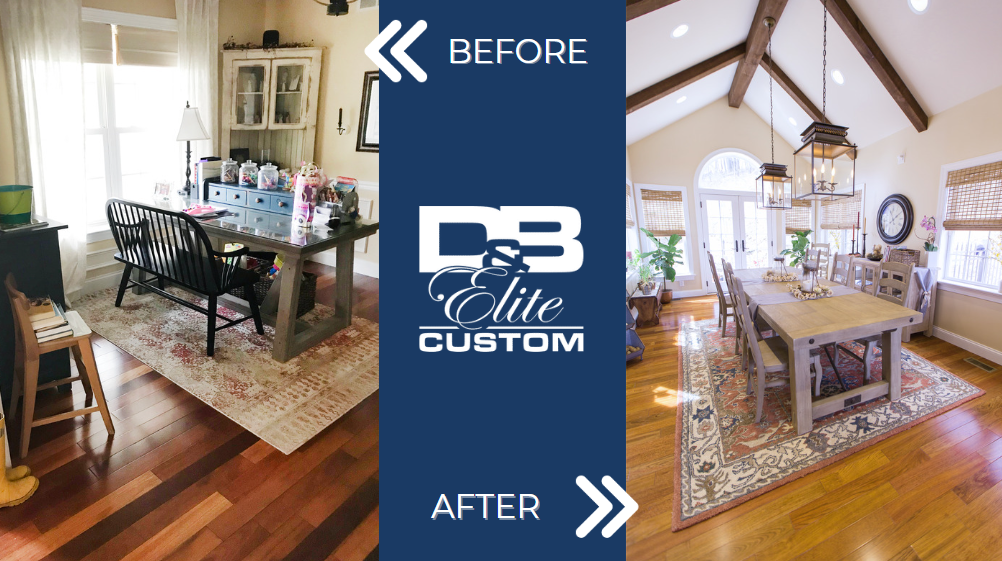 Learn more about Kitchen renovations here!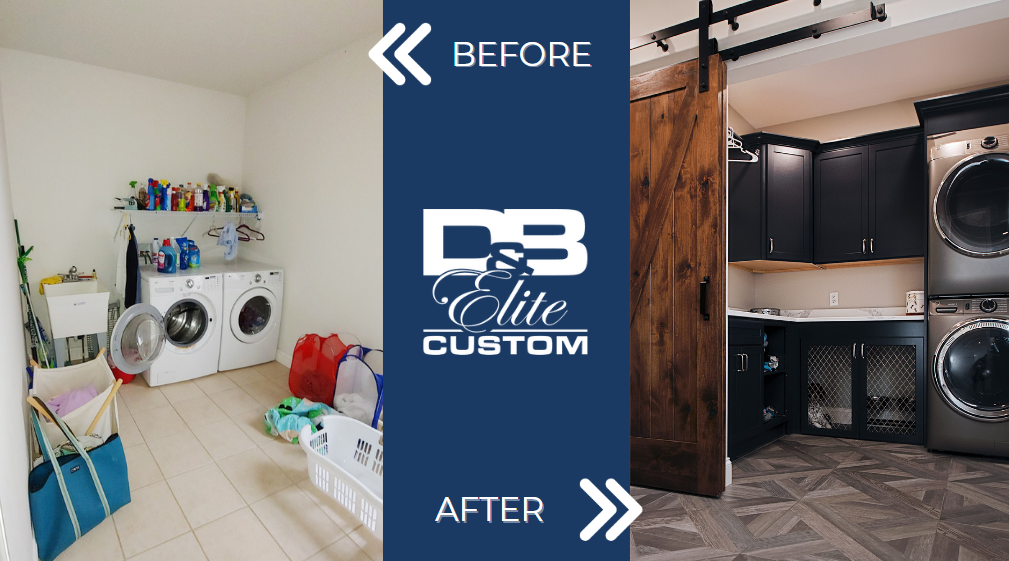 Learn about other specialty areas of the home here!
Contact D&B Elite Custom for your free consultation today! See why we were named 2022 People's Choice in Home Contractor and New Home Builder.