Many studies over the last several decades have shown that most seniors (ages 65+) prefer the idea of aging in their own home – or aging in place – rather than moving into a nursing home. Research indicates that the majority of seniors (about 94%) still wish to stay in their home as long as they are able. It's no secret that Covid-19 has likely strengthened the desire seniors have to age in place. With the change in "life as we knew it" since March of 2020, we couldn't help but wonder how Covid-19 may have affected the elderly's living landscape now and into the future.
This was the case for D&B Elite Custom clients, Janet and John, whose parents/in-laws decided to age in place by adding an addition to the couple's home. "We sat down with my father David to talk about options since the current plan of just taking care of Mom himself at their own home was no longer adequate," reflects Janet. Although Janet's father had been leaning towards moving into a senior living facility, his mind was swayed after the pandemic hit.
Janet reflected on the positive impact that aging in place had on her father: "It gave him a sense of ownership and privacy. He knows his money paid for the addition. For him that was a plus. My Dad made a business decision to sell his home and build something smaller onto our house. He knew he came out ahead financially, which gave him a sense of ownership and a boost." Hear more from the family about their experience adding an addition here!
In a senior living facility, you're not gaining a sense of ownership. Meanwhile, the way the addition was constructed allows Janet's father to feel that he still has his own home. He can come and go using his own walkway, and he can sit outside on his own porch with his wife. All of these actions give him a sense of privacy and strong sense of identity, allowing the couple to be who they are while still having the overall safety needed.
According to a Pew Research study, "living with an extended circle of relatives is the most common type of household arrangement for older people around the world. But in the United States, older people are far less likely to live this way – and far more likely to live alone or with only a spouse or partner." However, the pandemic may be changing these views in the United States. More families may be inclined to take in their seniors rather than putting them in senior facility homes. According to a Forbes article, students in a School of Aging Studies class at the University of Maryland Baltimore County gave their opinions on what they would do with their families' living situation in the future based on Covid-19: "More families will think about adapting their houses and lifestyle to accommodate older people living with them because living in those nursing facilities is risky." There are a scattering amount of home improvements that prove to be worth adding to your home to accommodate seniors. Improvements are not only for your parents, but are for yourself as you continue to age. Instead of looking into a retirement community or nursing home, consider making your home suitable for the needs that one develops as they age.
Ways to Accommodate Your Home to be Forever not Just Temporary:
– Install electronic stair lifts if you have more than one floor or a basement
– Improve sidewalks and pathways to ensure they are flat and have a ramp if needed for wheelchair accessibility
– Update your floor
Replace carpet with hardwood floor to make it easier to move around with a wheelchair
Widening your doorways for wheelchair and walker access
Putting all essential rooms on the first floor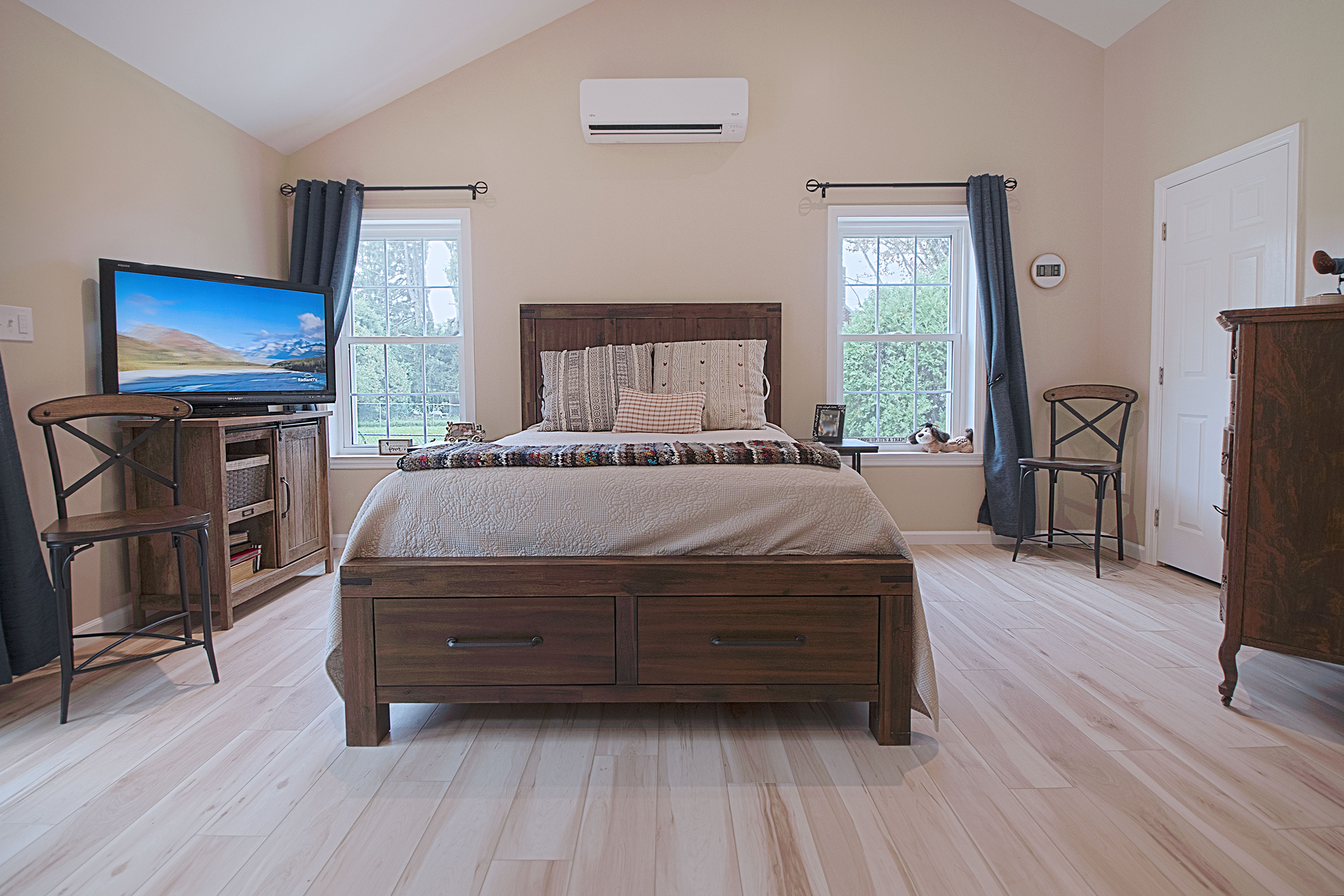 – Replace toilet
A raised toilet seat alleviates pain and makes it easier for aging adults
– Replace bathtub with walk-in shower to provide an easier and safer entry and exit
Add grab bars (horizontal and even small vertical ones)
Add shower chairs
Extendable shower head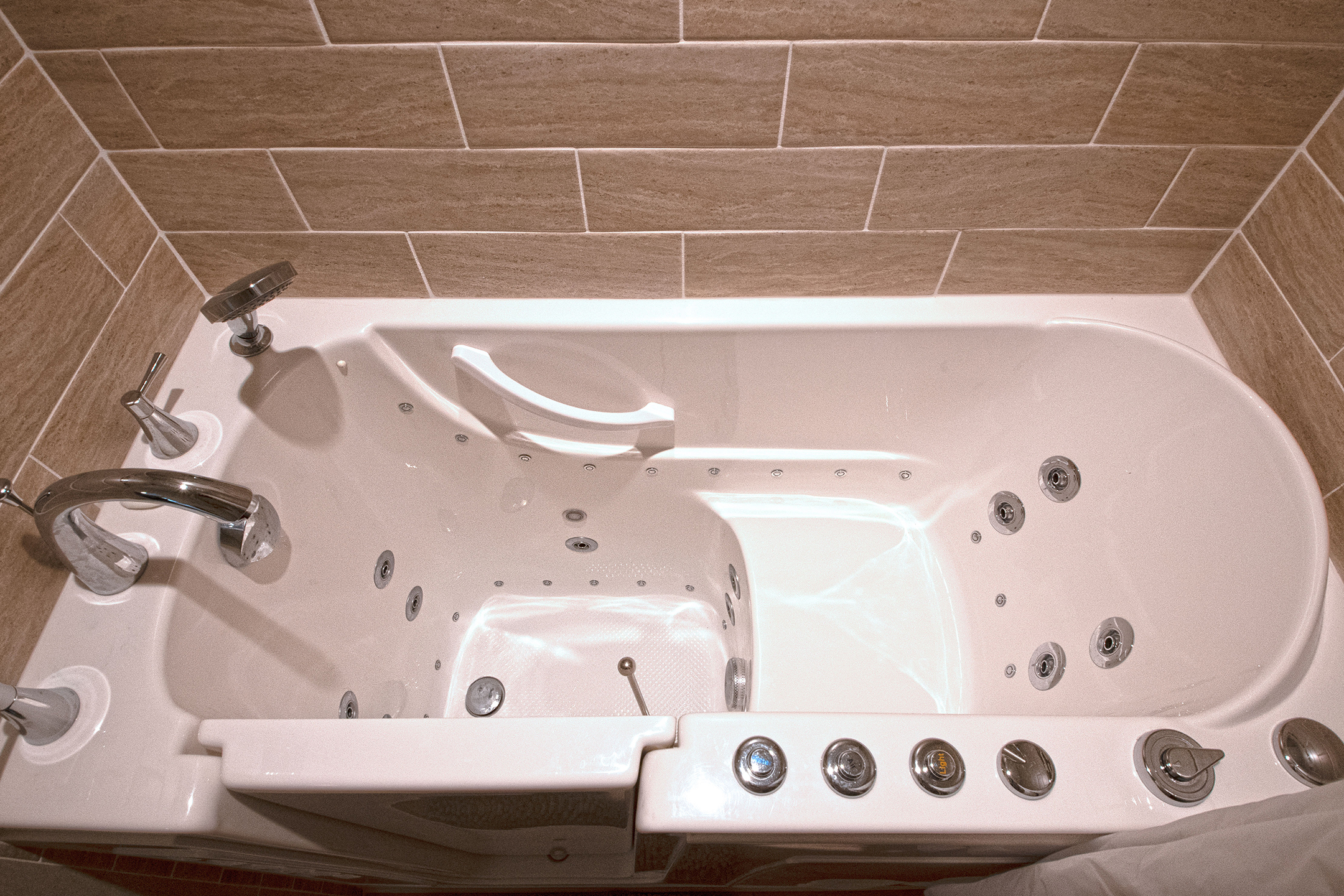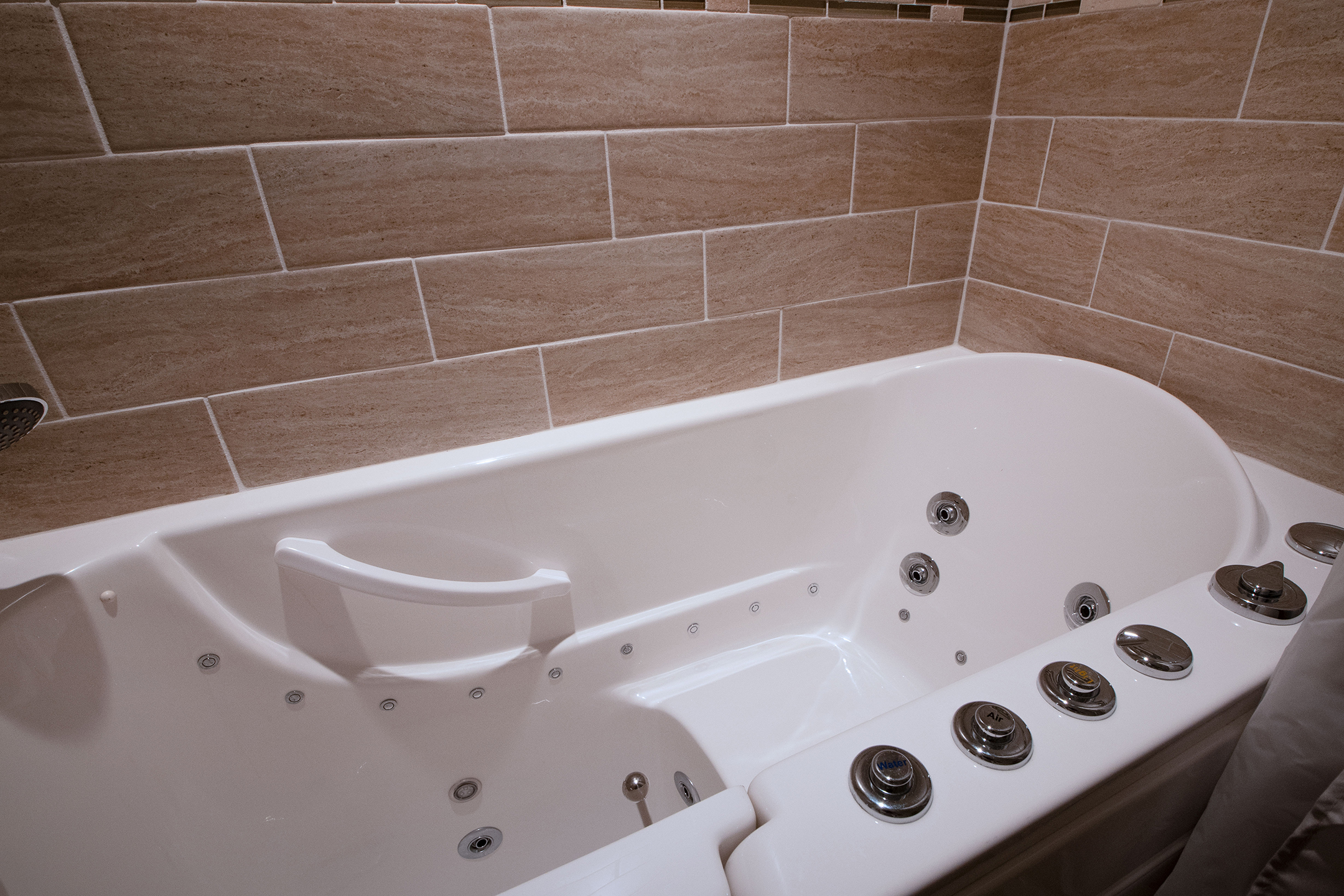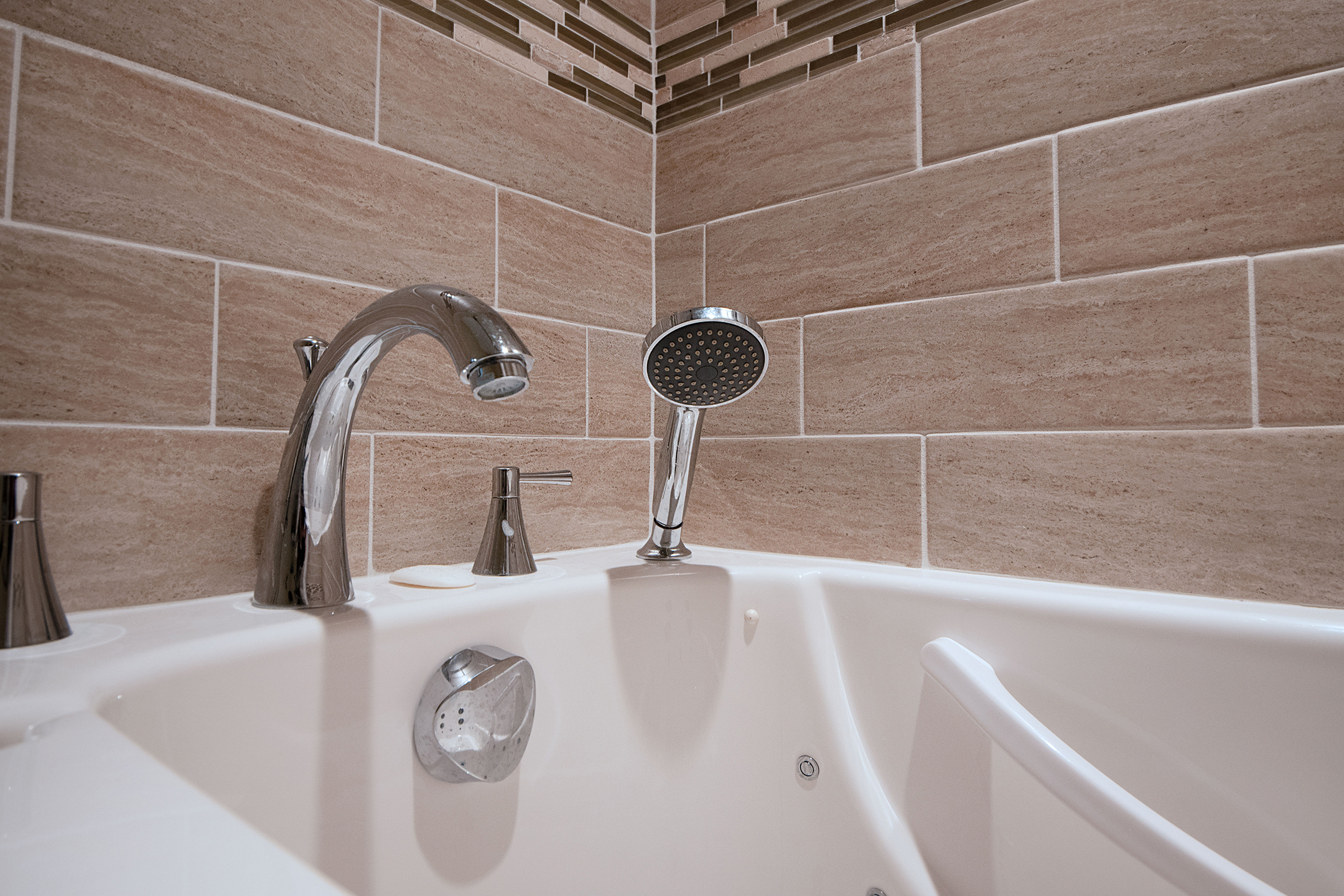 – Remote control lighting
This keeps areas accessible with easy access
– Easy thresholds and transitions
Increases safety for those with difficulty walking, walkers or wheelchairs
– Open floorplan
Easy to get around, especially if wheelchairs are needed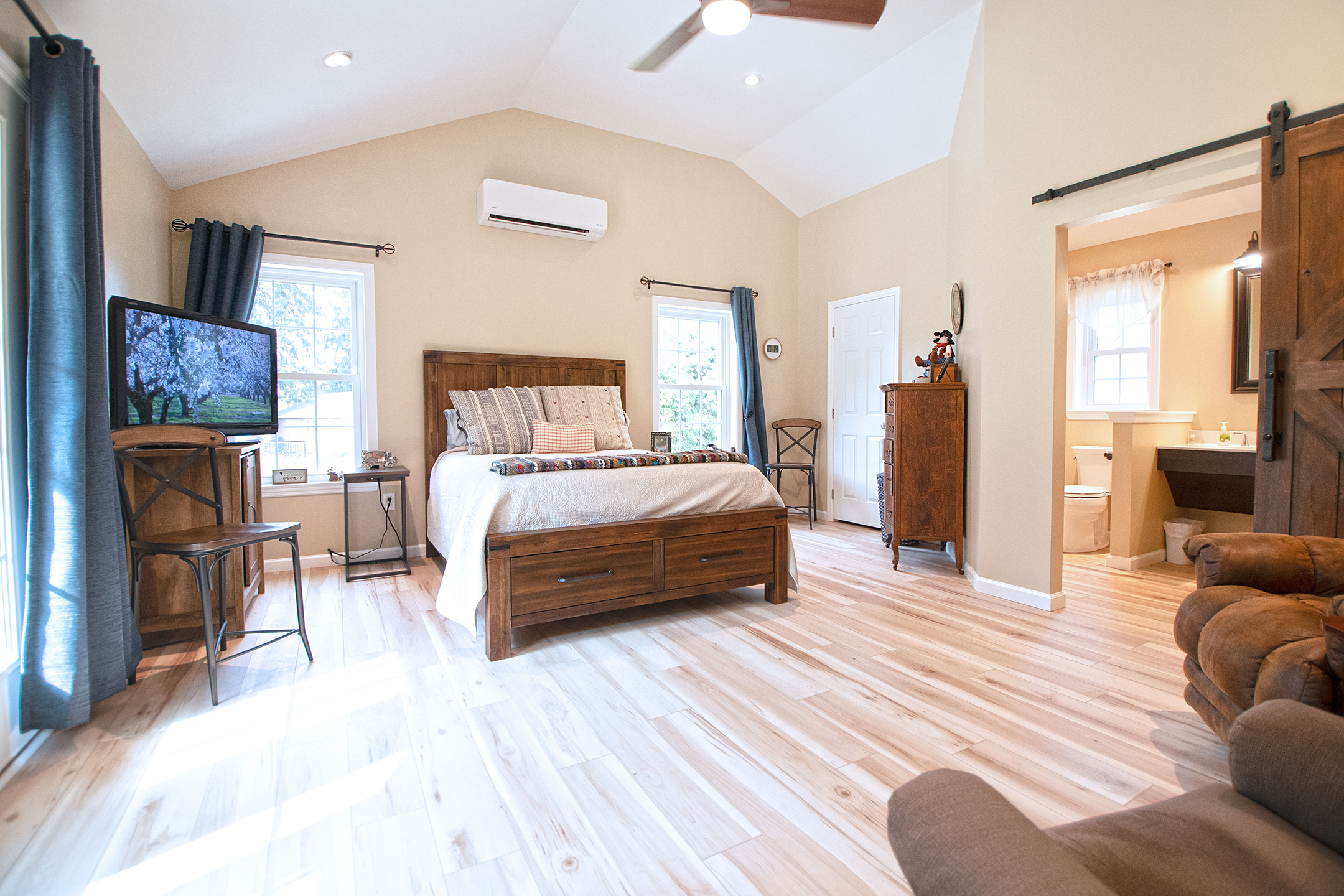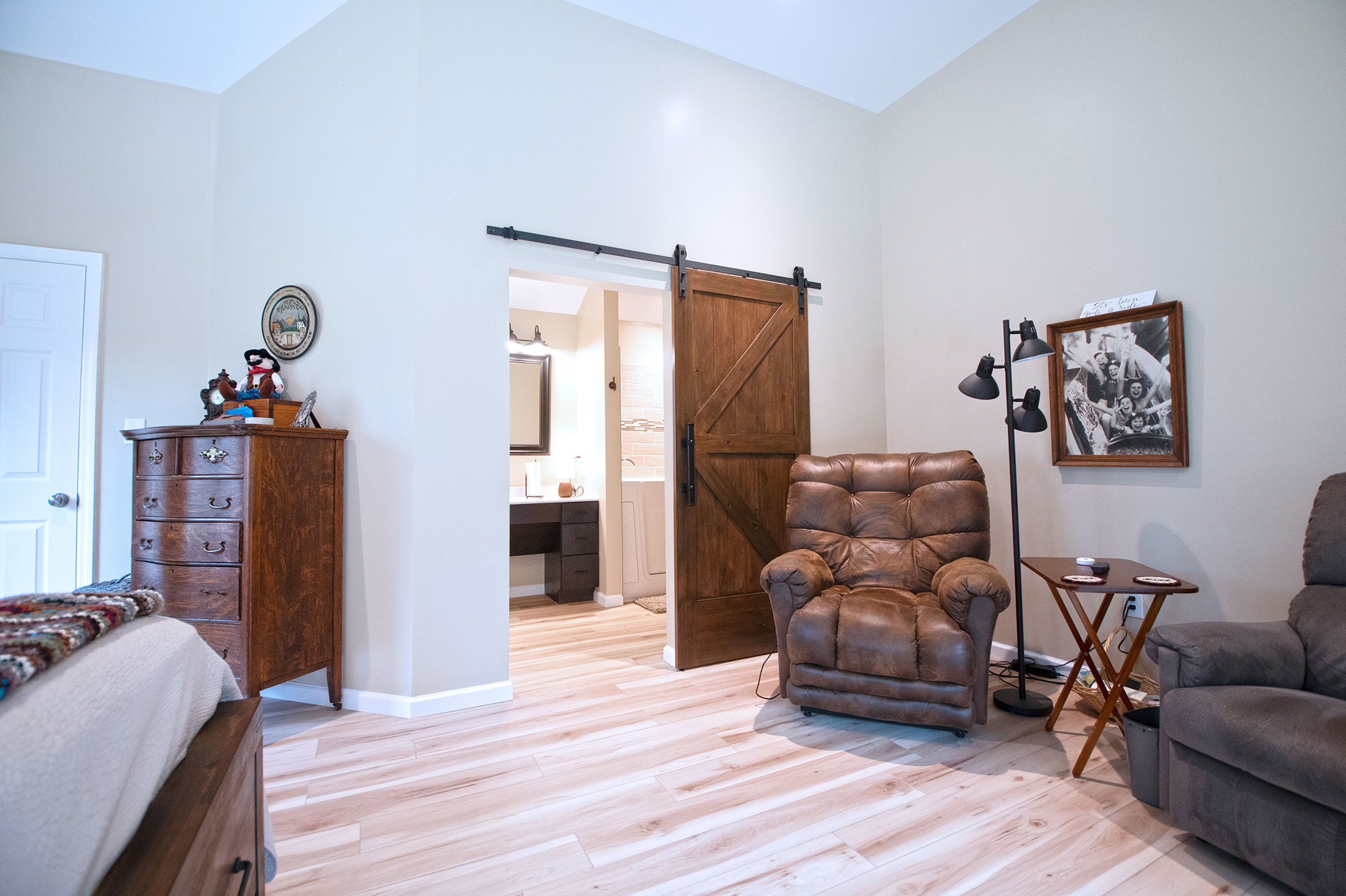 – Install a main floor drain and no-slip materials on floor
– Make simple purchases to enhance safety around your home
Our client purchased a safety mat so they can receive an alert every time their elders go in and out of the door. The mat includes a cordless alarm so they can know when they are entering and exiting without being in their personal space.
Always consider lighting. Adding nightlights to areas such as the bathroom, bedroom, and hallway are an easy way to ensure safety when moving around at night.
As a result of the pandemic, many families are more cautious when it comes to housing their elderly loved ones in a nursing home. The fear of them becoming ill couples with the fear of possibly not being able to see their loved ones if quarantining is needed. According to Home Advisor's True Cost Guide, "it is typically cheaper to build an addition than to buy or build a new home." John explained that for his family it was cheaper to add an addition instead of building another home close to them. Hear from John and Janet on what their experience was like working with the Elite team here!
Learn more about additions here on our website. With five currently in the works for this year, we have a handful of tips to offer, so reach out today for your free consultation!