We'd be remiss to not recognize World Architecture Day, which is always celebrated on the first Monday of October. While architecture exists to create the physical environment we live in, it is so much more than that. It is a huge part of our culture, and it greatly impacts our society. Two architects that have wholeheartedly impacted two recent clients of ours are Watkins Architect (based out of Fleetwood, PA) and Olsen Design Group Architects (based out of Reading, PA).
At D&B Elite Custom, we are grateful that we were able to work with both of these architect firms as they enriched our clients' lives. Learn more about both below:
Revitalizing A Home In Spring Township:
In December of 2019, a Berks County family endured a fire at their home that left just part of the foundation. Thankfully, they were in good hands with one of their friends, Lee Olsen, who conveniently also happens to be the President and CEO of Olsen Design Group Architects. He referred the family to our Elite team, and the rest was history. Despite the pandemic putting a brief pause on the design process, the design phase was restarted in May of 2020 and demolition took place in October of 2020.
The family turned the loss of their old home into an opportunity to build a home guided by form and function. The end result was a home "more suitable for senior citizens" with everything they need all on one floor as they enter the next season of their life. Every detail of the home, from the breathtaking timber beams right down to the paint color in each room, was carefully selected with a purpose. The couple wanted a rustic, comforting style that paid homage to their travels in the Alps. Influence came from a blueprint they obtained in Zermatt, Switzerland, as well as from the architecture of northern Italy, southern Austria, and Bavaria, Germany.
From there, Lee and his talented team got the job done. According to the Olsen team, this project was "the most emotionally fulfilling project, as we took a burned-out home, and keeping only the basement, created a new and vibrant homestead for the family. Now all of their children and grandchildren have a new home to come to at holiday time, the owners have their own Grande Suite, and a full music recording studio on the same site where they have lived since they were married."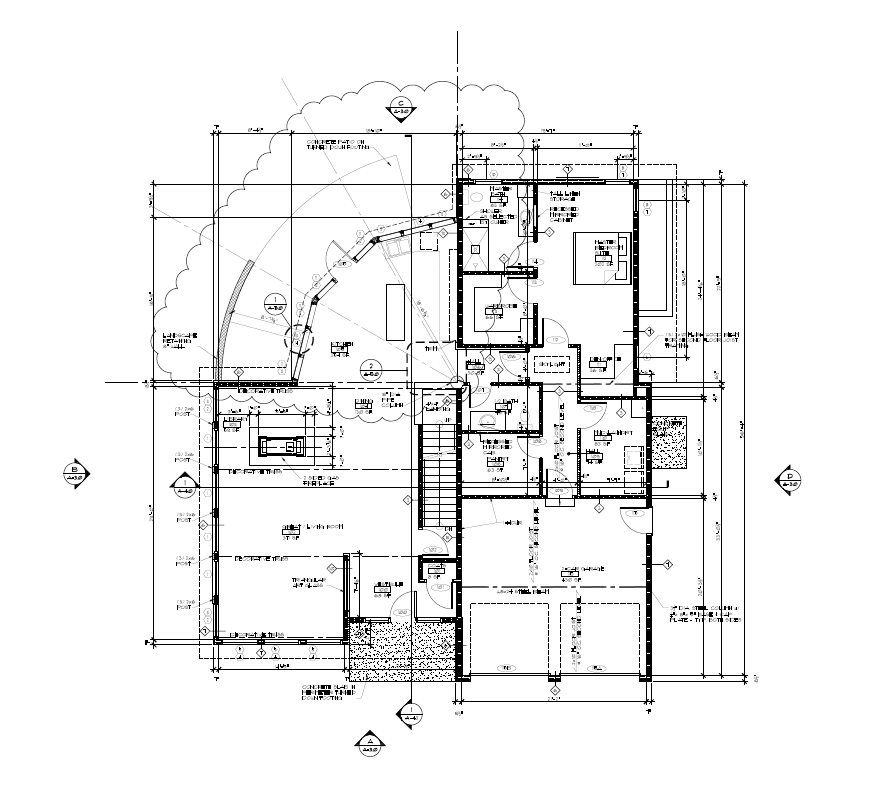 Blueprints of the home from Olsen Design Group Architects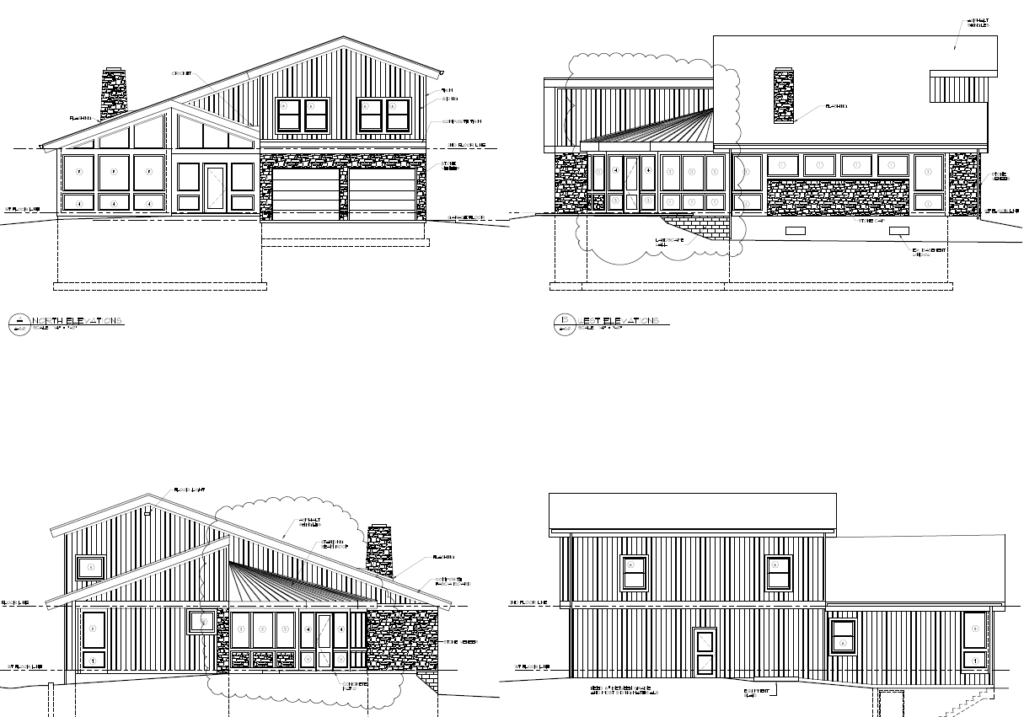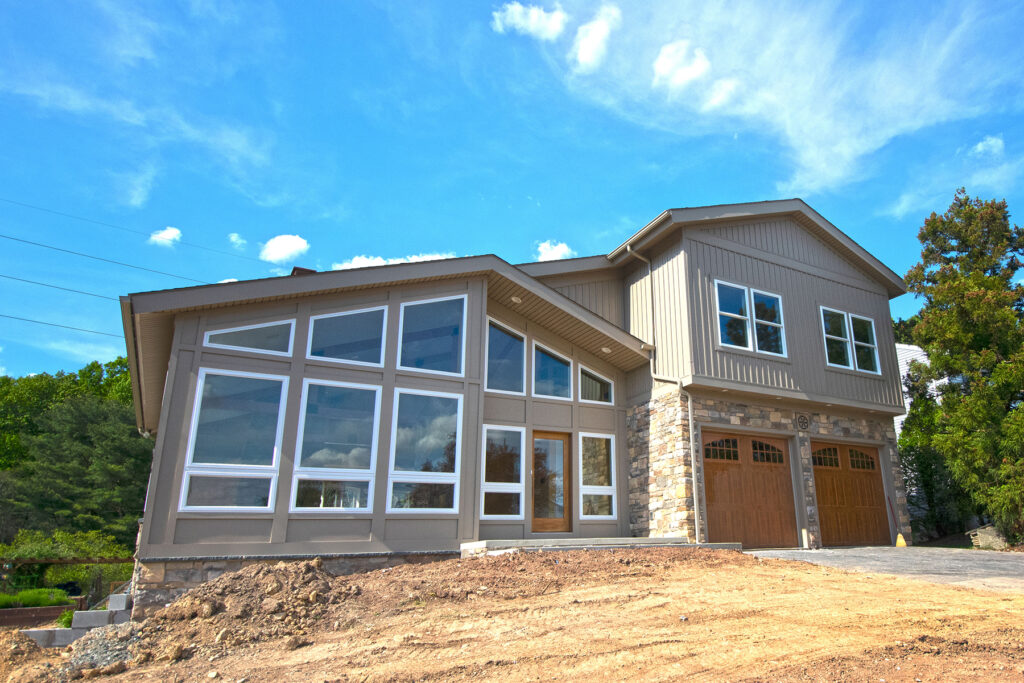 The exterior of the finished home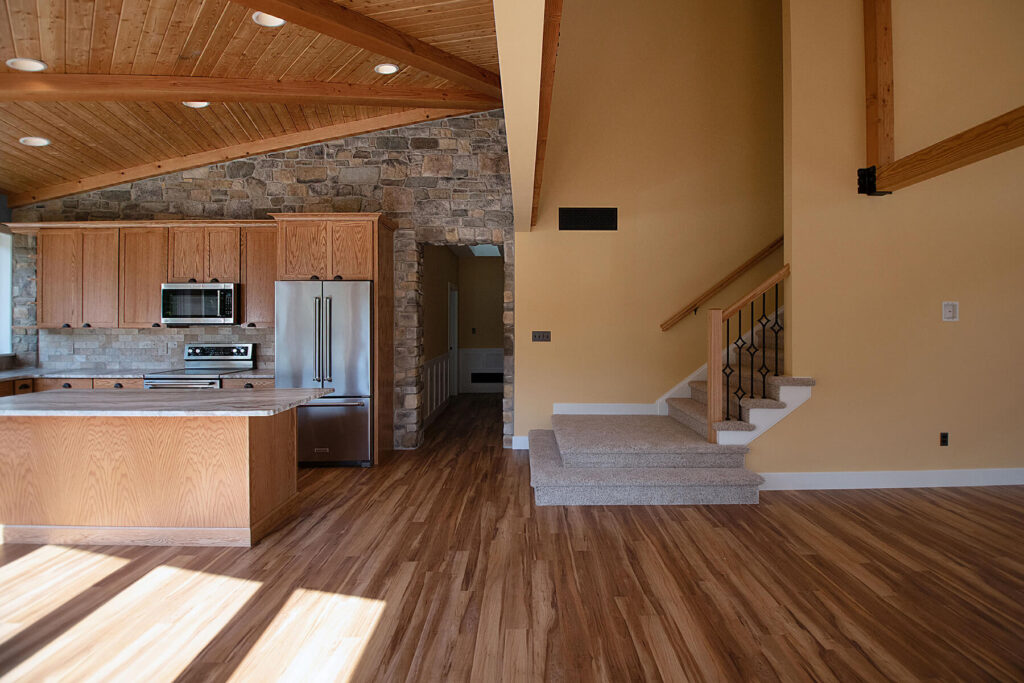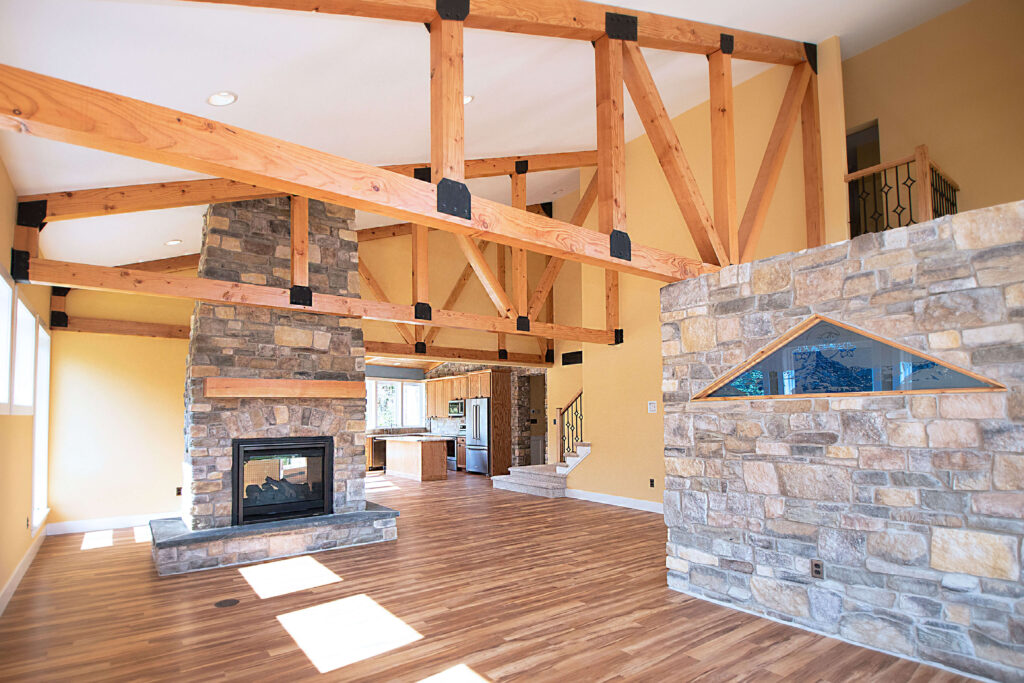 The first floor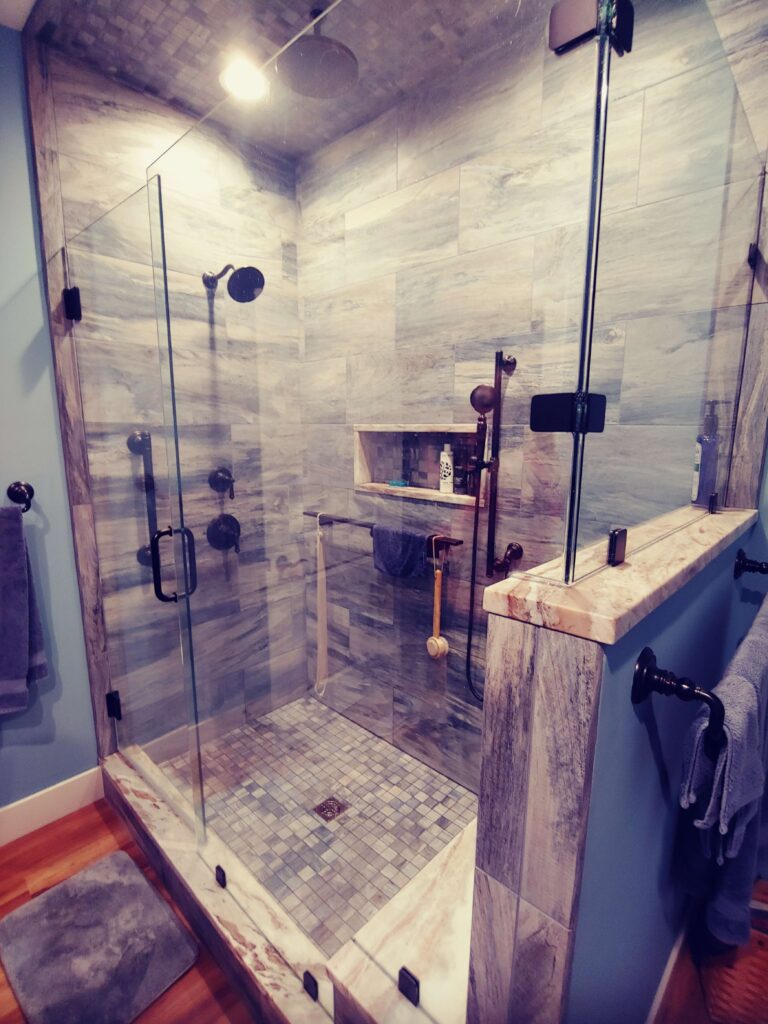 The Master Bath
Accessible Home Addition Leads To Independence:
In Lebanon County you'll find another client of D&B Elite Custom's who recently received assistance in helping their 11-year-old son, Ryan, achieve a more independent lifestyle. Ryan has Spina Bifida, a birth defect that occurs when the spine and spinal cord don't form properly. Although he uses a wheelchair and crutches in his everyday life, Ryan enjoys an active lifestyle filled with sporting events, playing instruments, and more. "We wanted to add an addition that allows him to move freely whether he is on crutches or using a wheelchair. It is important to us to help Ryan grow as independent as possible," explain Ryan's parents. Prior to this home addition, Ryan was limited to a small bedroom with a hall bathroom that was clearly too small as he continues to grow. Here's a view of the spaces he used prior to completing this home addition project: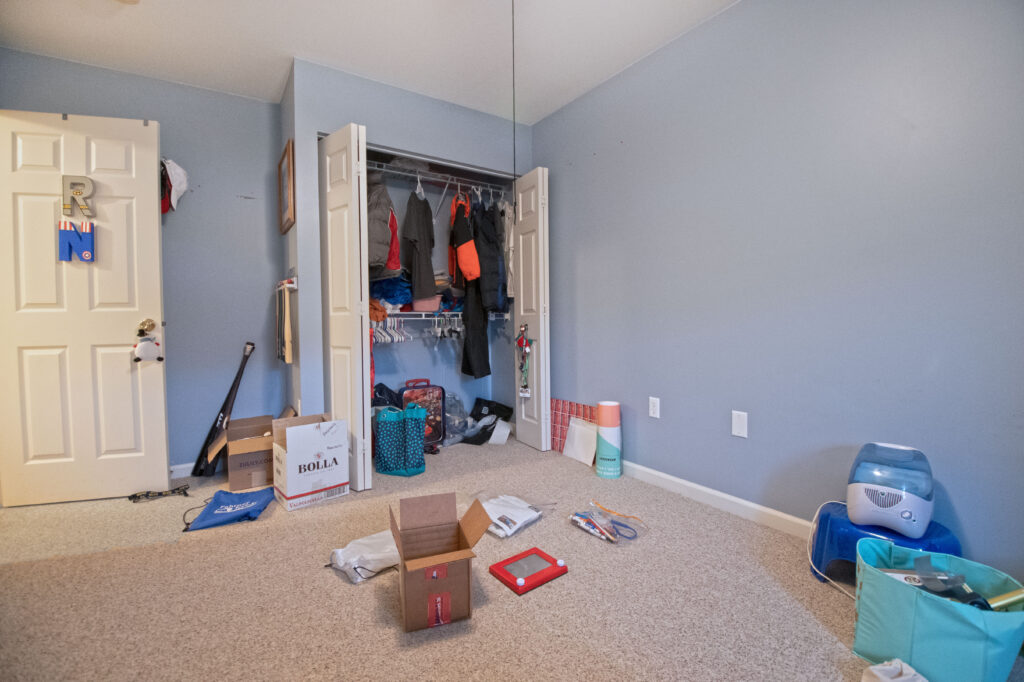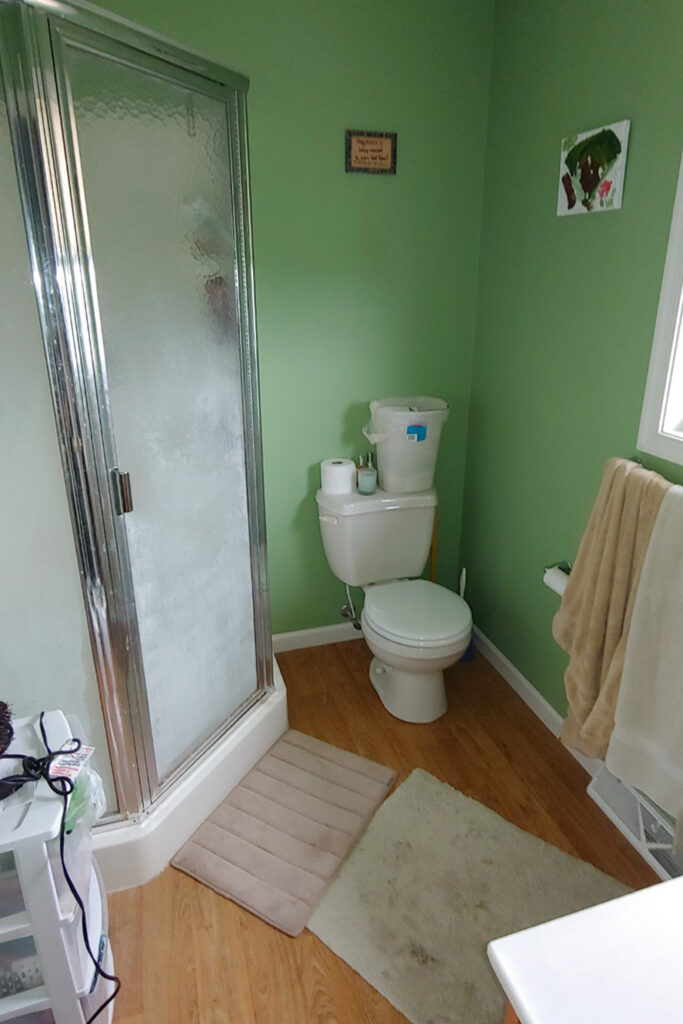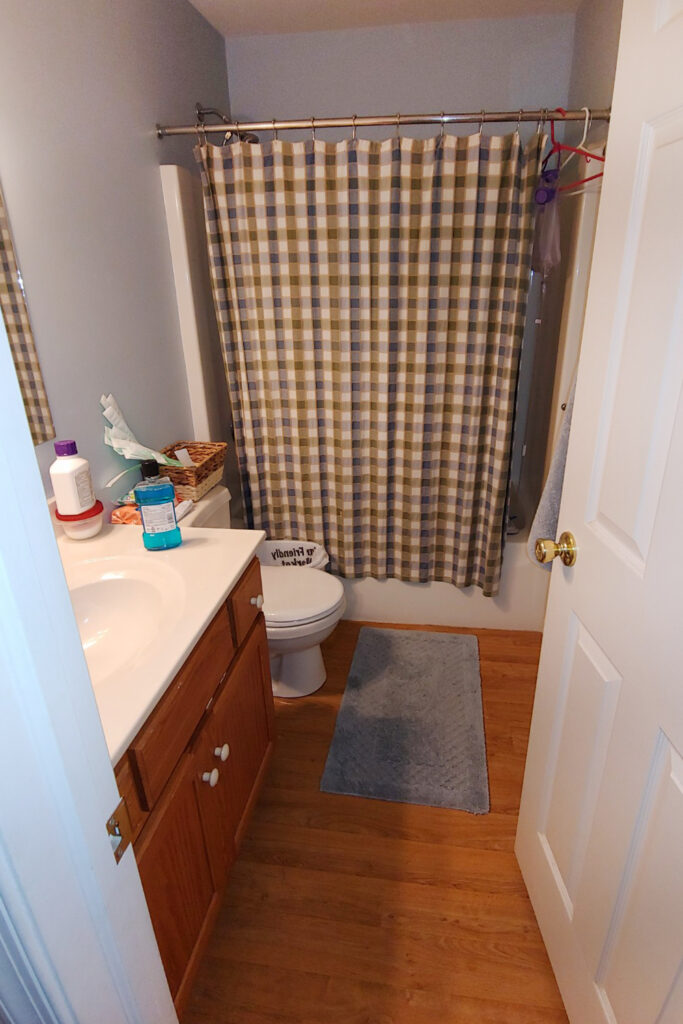 This 440 SF addition was designed to have a functional bedroom, bathroom and closet that extends off of the living room. The process took seven different revisions to find the design that flowed best with Ryan's needs.

John Watkins of Watkins Architect spoke with our client about the importance of having an architect to make sure everything that needs to be complete is finished. He reached out directly to D&B Elite Custom last April with the plan that needed to be done. "Watkins was a huge component of planning this process because once D&B Elite Custom got involved everything was ready to go. Larry was very confident that Watkin's plans could be done. It allowed us to be very confident. It was important for us to develop a relationship where we felt confident that they were going to have everything that we needed," explains the client.
Although this project was not fully ADA compliant, it encompasses a multitude of ADA features that were designed with Ryan's needs in mind. For example, ADA requires three different hand rails around the toilet, but ultimately Ryan did not need that, so only one hand rail was installed.
"The goal for Ryan was to be able to be more independent as he continues to grow. The addition did just that, allowing him to become independent for all of his daily needs without his parents," explain Ryan's parents as they reflect on the positive impact that this project had on him.
Check out the addition below: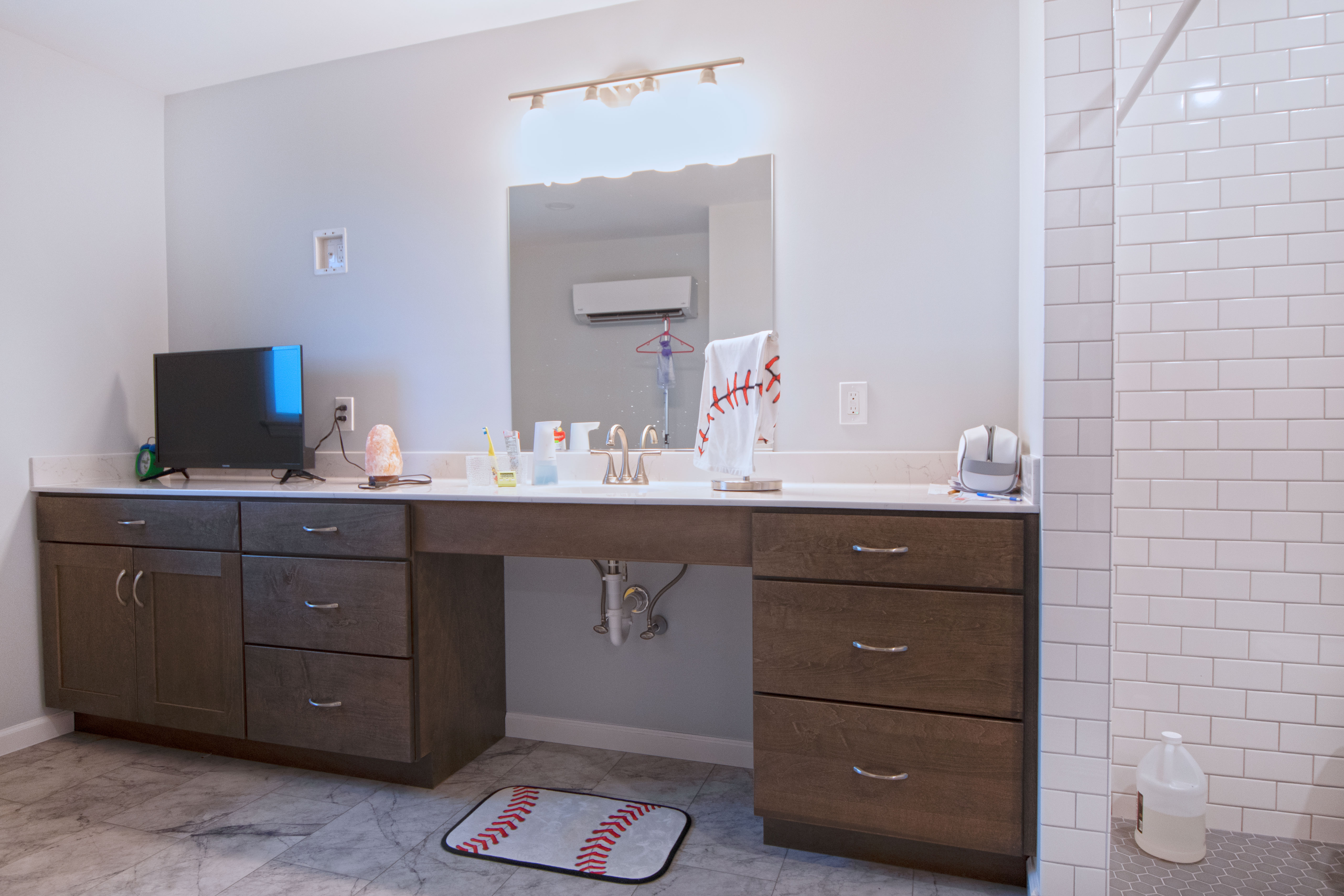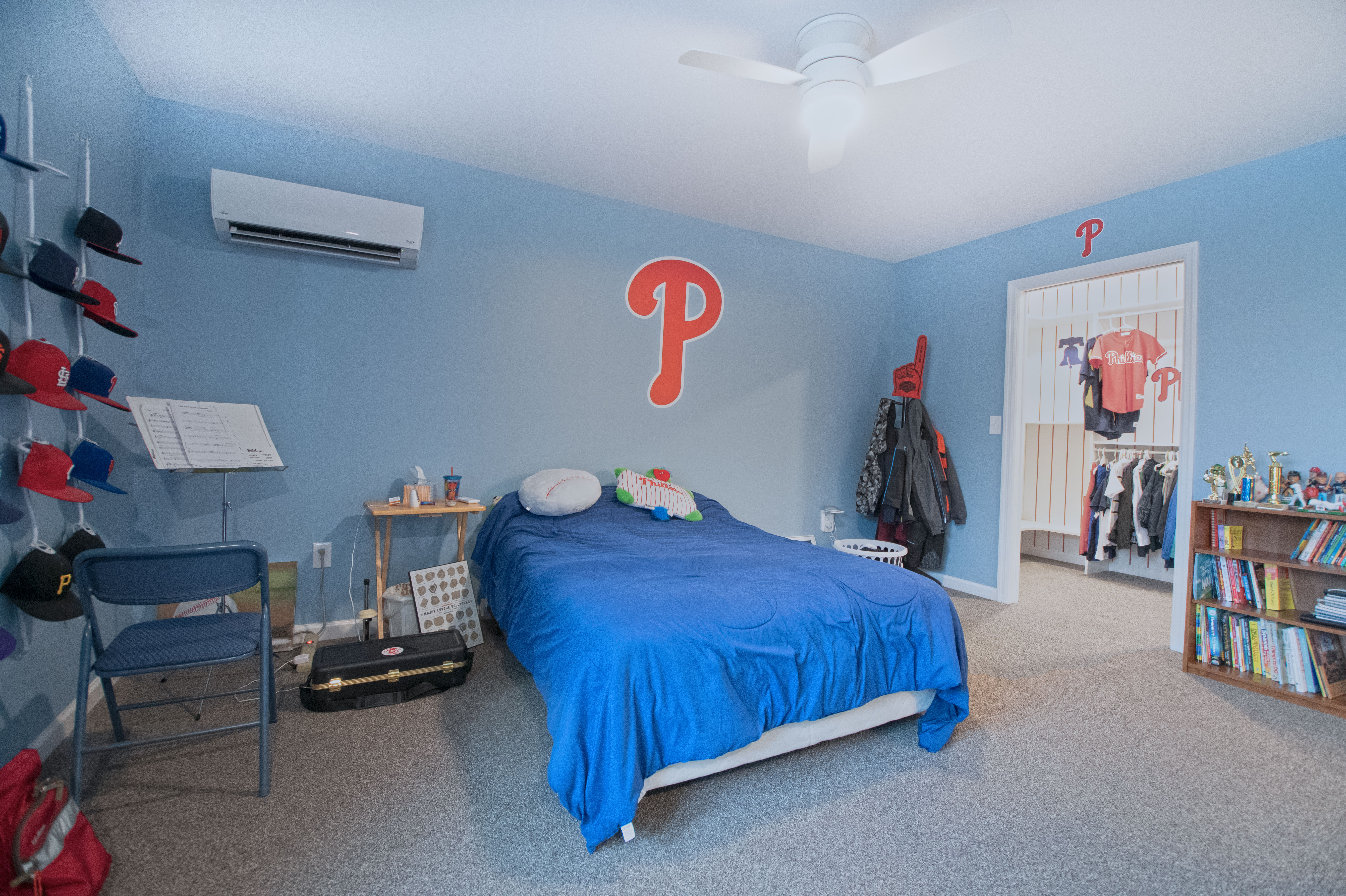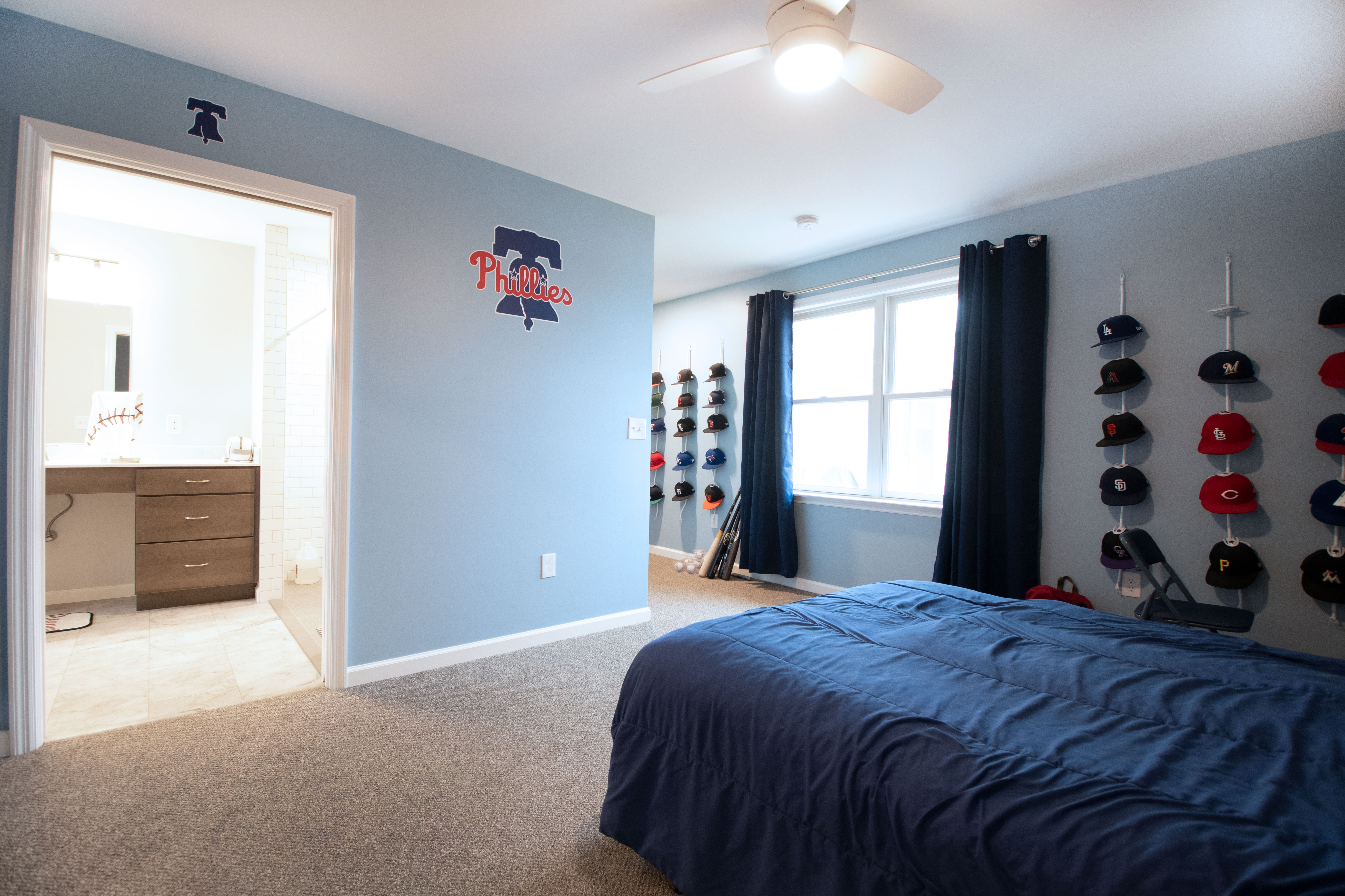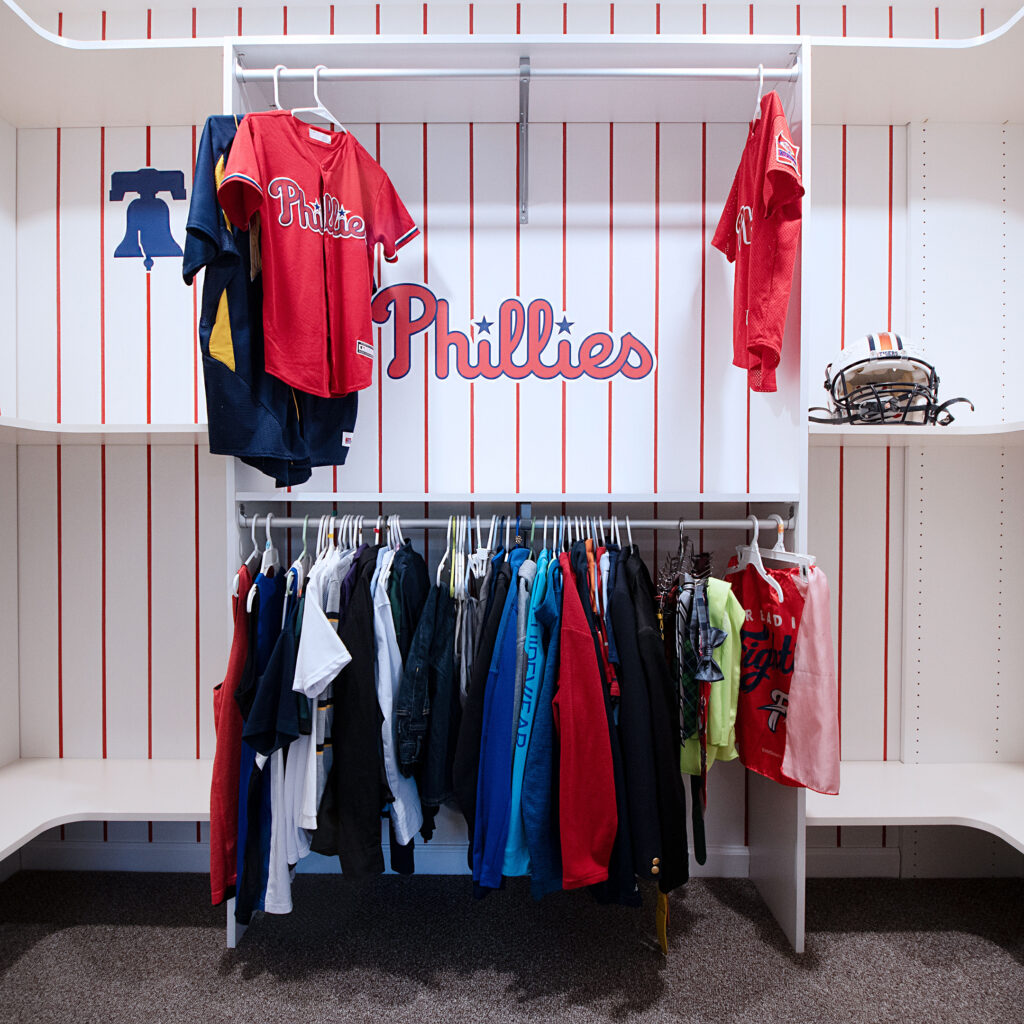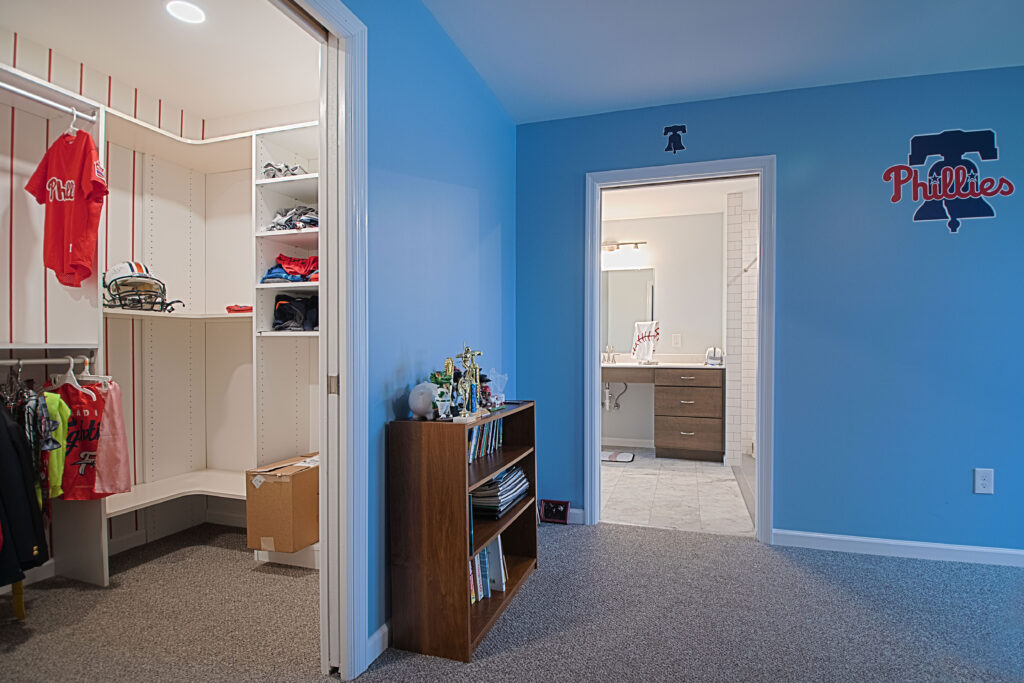 All in all, none of these projects would have been possible without the help of of these two outstanding local architects – Watkins Architect and Olsen Design Group Architects. We are grateful for their partnership day in and day out.