The end of another year has quickly approached! Our Elite team completed just over 20 projects this year. Here's a look at our end of year superlatives as we look at our year in review:
Best Overall Transformation:
We'd be remiss to not award this category to a Wyomissing home that transformed their 1950's kitchen and dining room into a new space. The project included new windows, a door at a new location, and a completely re-imagined open floor plan. Once complete, our client Penny described her home as a "completely different house," exclaiming her love for it and how it is what she "always wanted" since the day they moved in.
Josh, the Superintendent on the job said his favorite part of this project was "developing a new open floor plan while still keeping true to the 1950s architecture by keeping the curved opening of the doorway. Penny and her daughter's favorite part of their new kitchen was making the switch from an electric stove to gas because it has made cooking easier. (Bonus: There is even an air fryer in the oven!) They also love the peninsula in the new space.
Here's some before and after photos: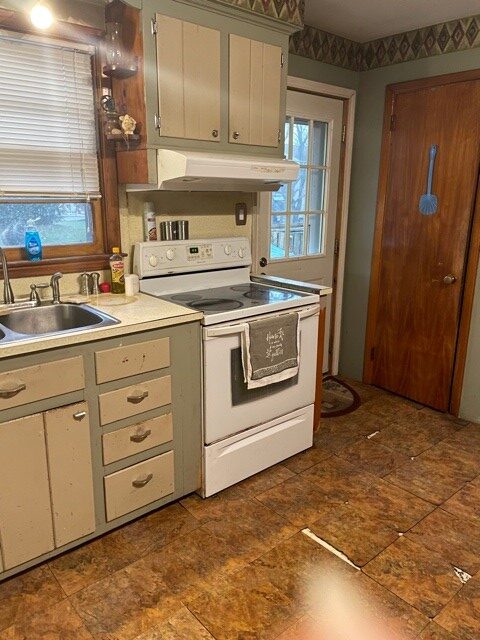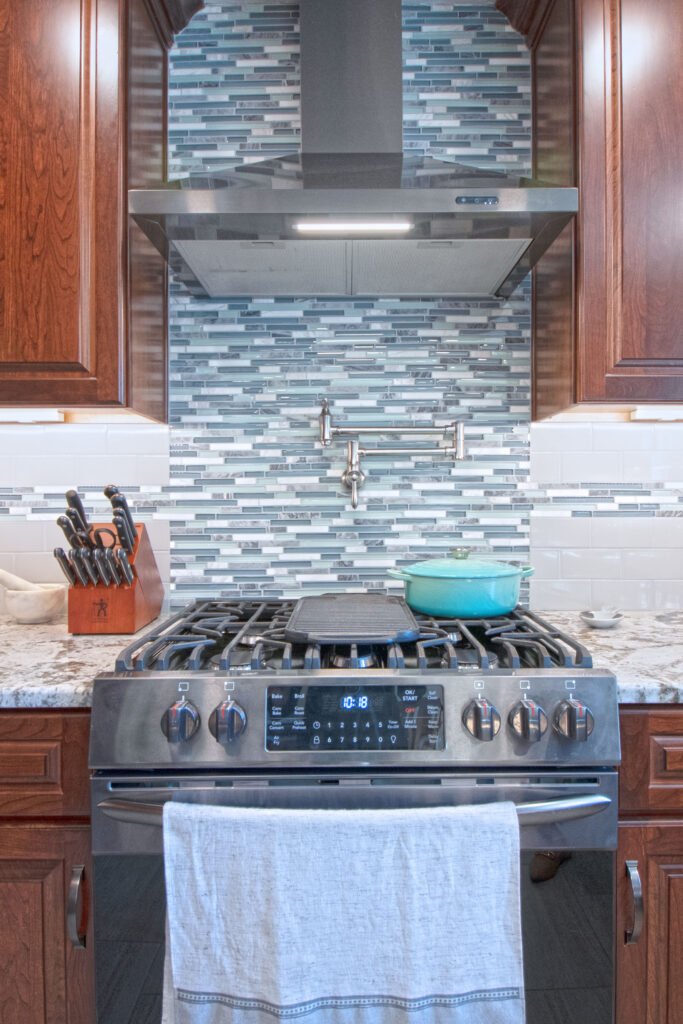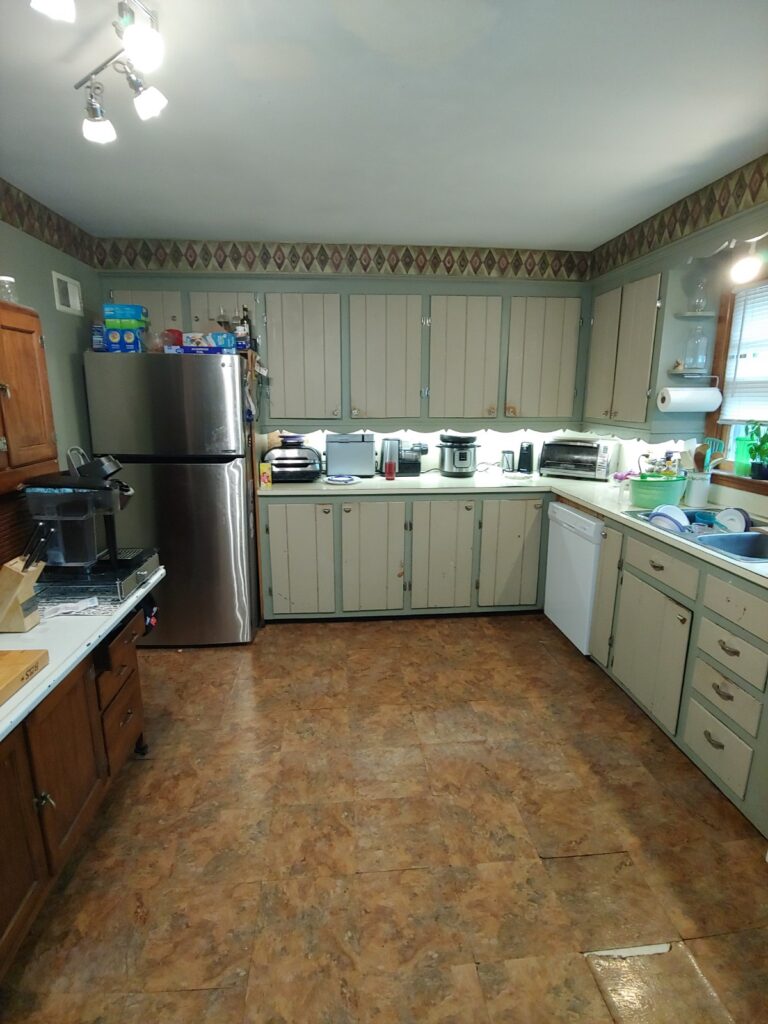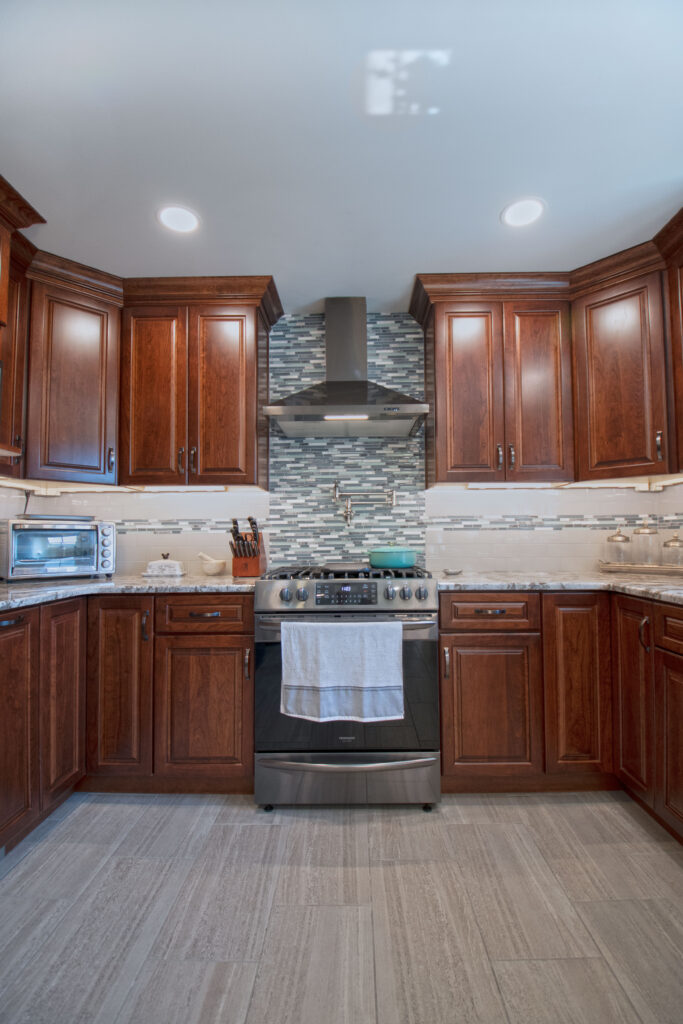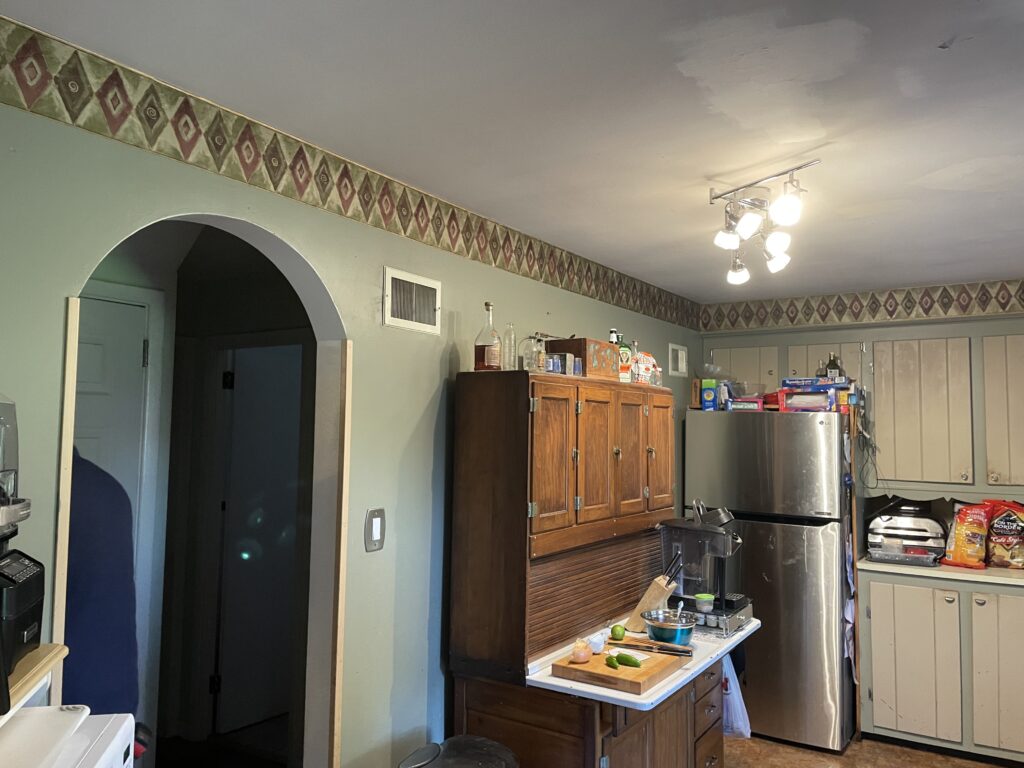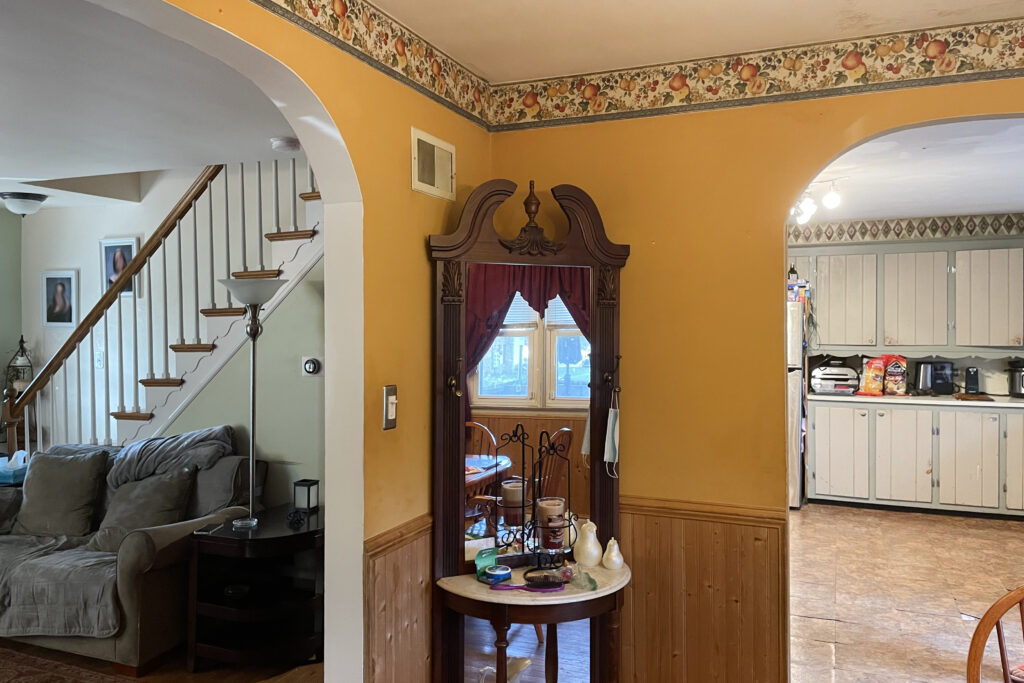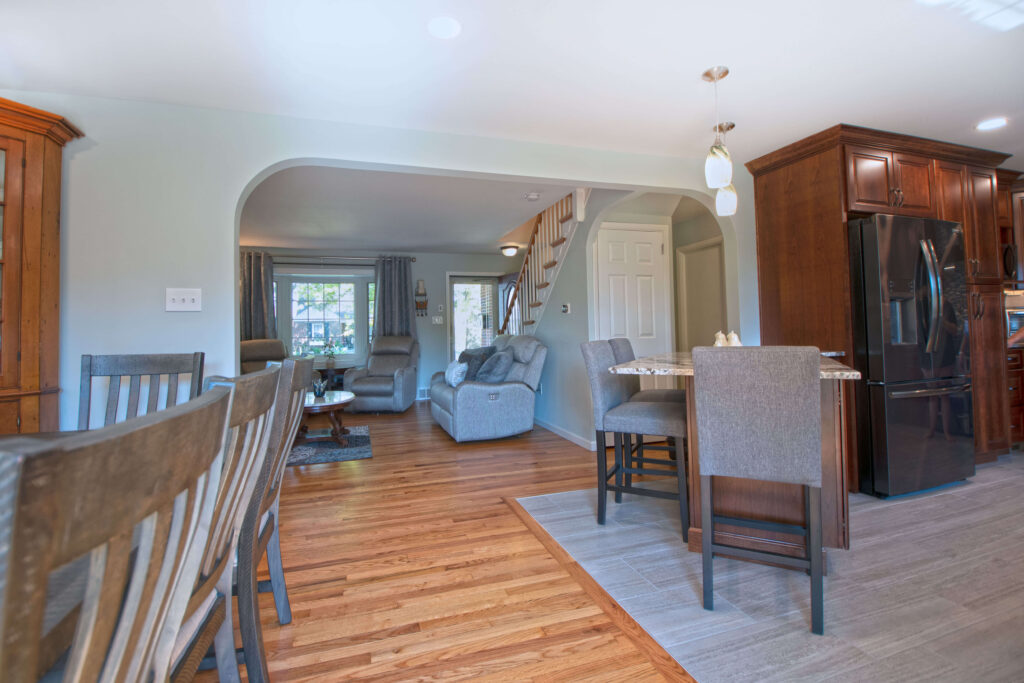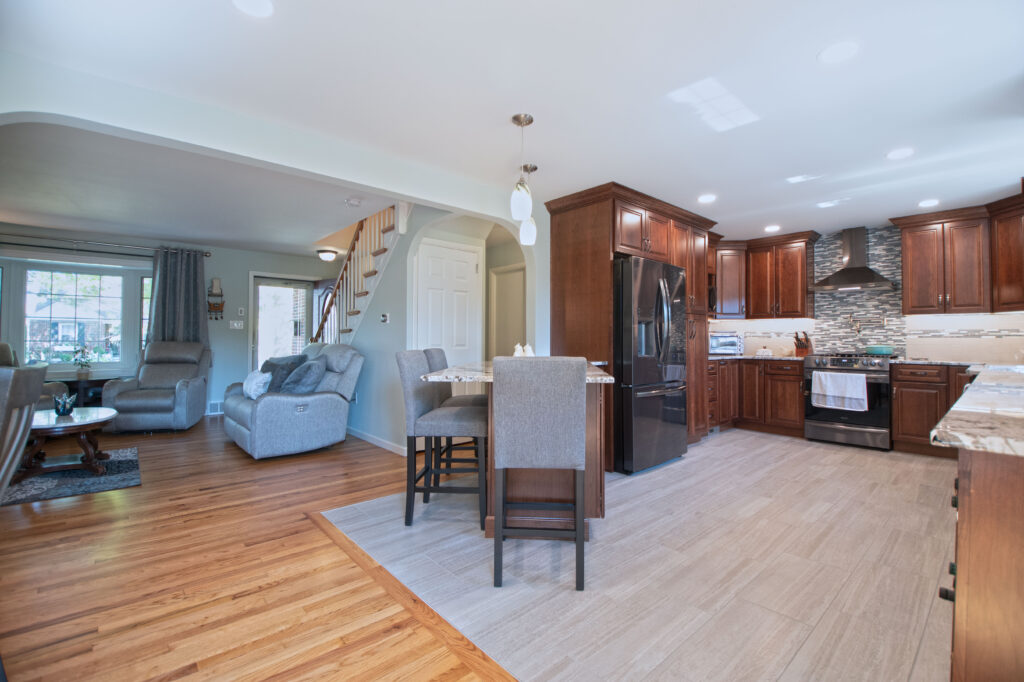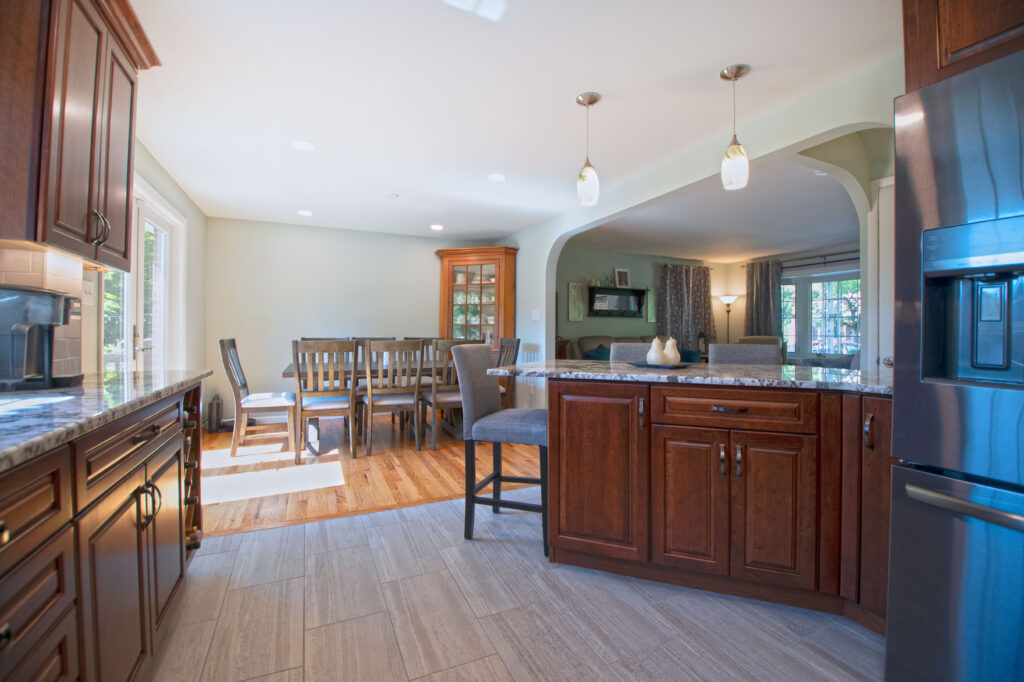 Best House To Host A Party:
This project involved a first and second floor addition that was roughly 1,400 SF, a complete kitchen remodel, master bath remodel, re-imagined mudroom, and a stunning new outdoor entertaining area featuring a built-in kitchen to top it all off. Our clients put A LOT of thought into making this the ideal space in terms of flow and usability. Although we originally started discussing this project with our client in 2019, a pregnancy and COVID-19 led us to start construction in April of this year.
Our Elite team unanimously agreed that the spacious, open concept of this first floor, combined with the perfect outdoor entertainment area, make this property an easy win for "Best House To Host A Party," but we'll let you be the judge: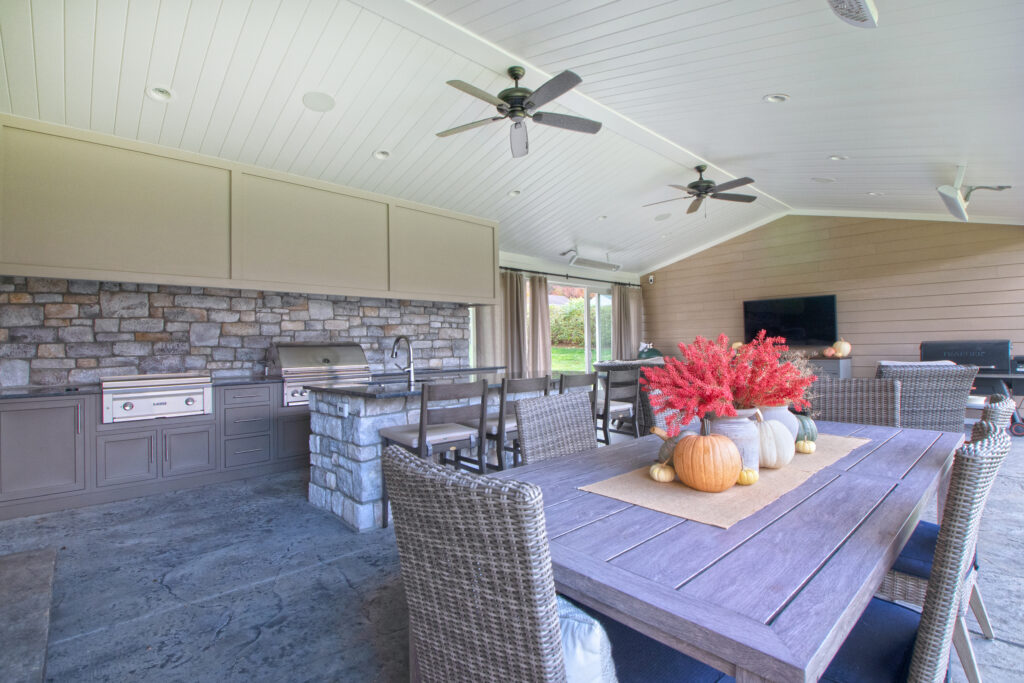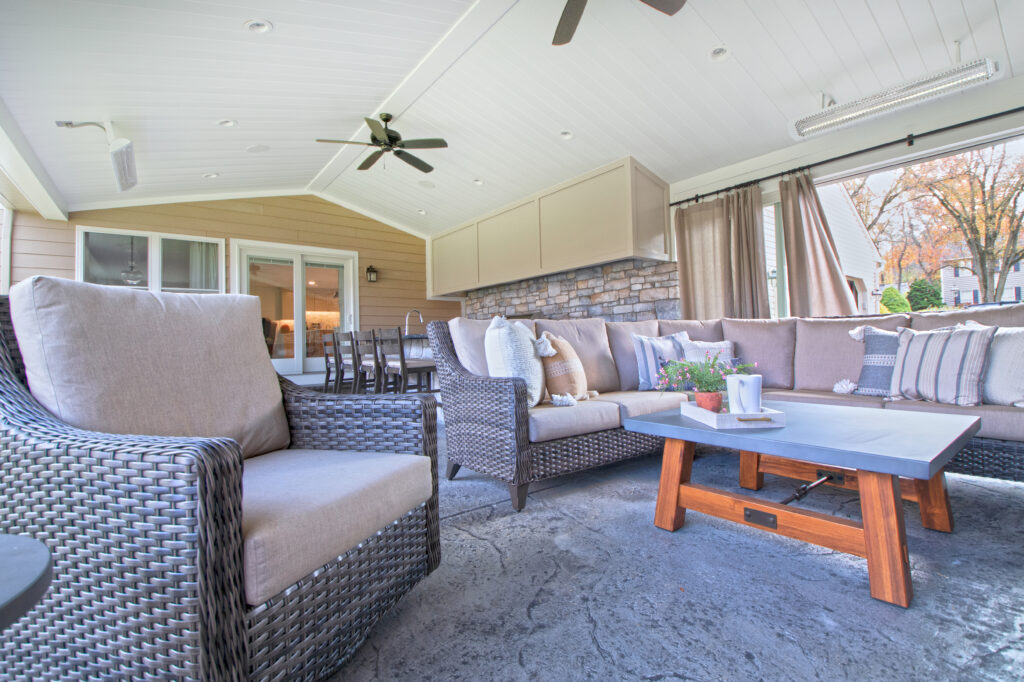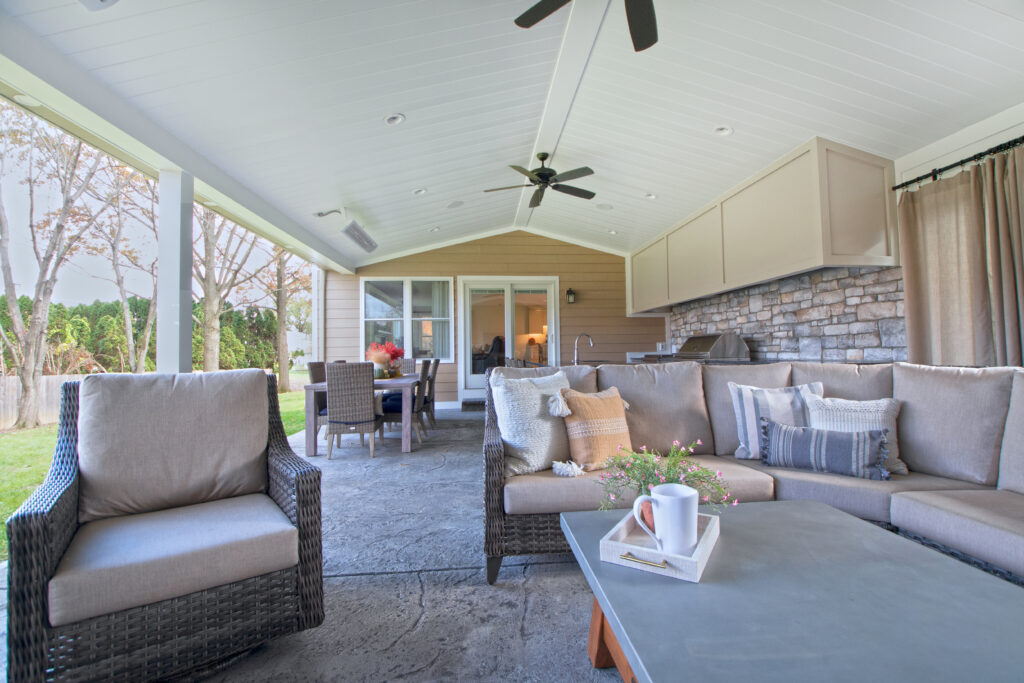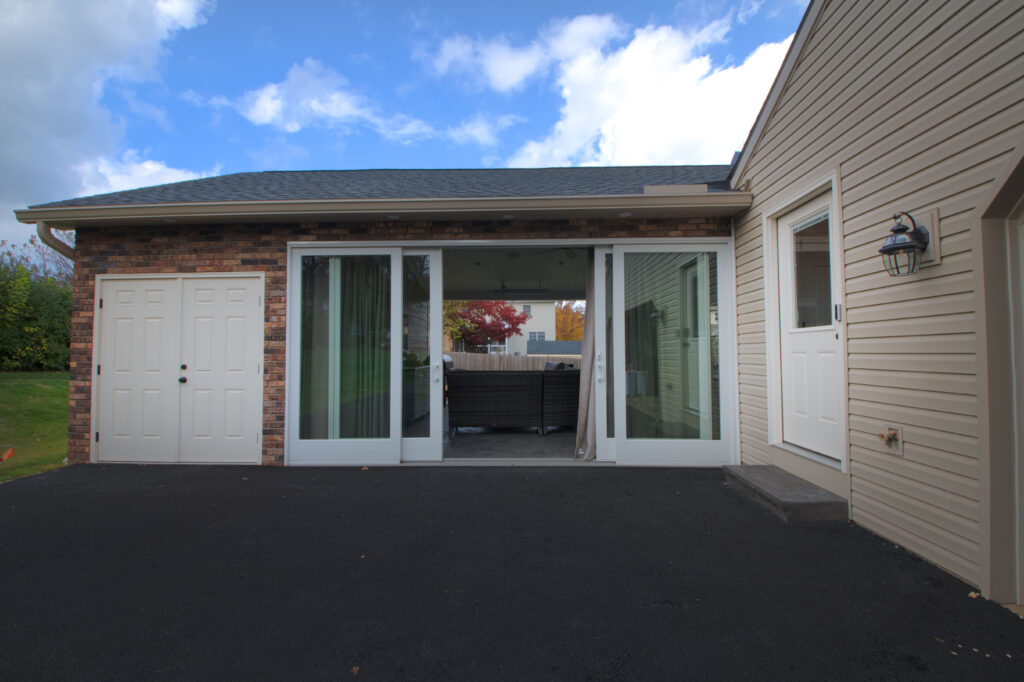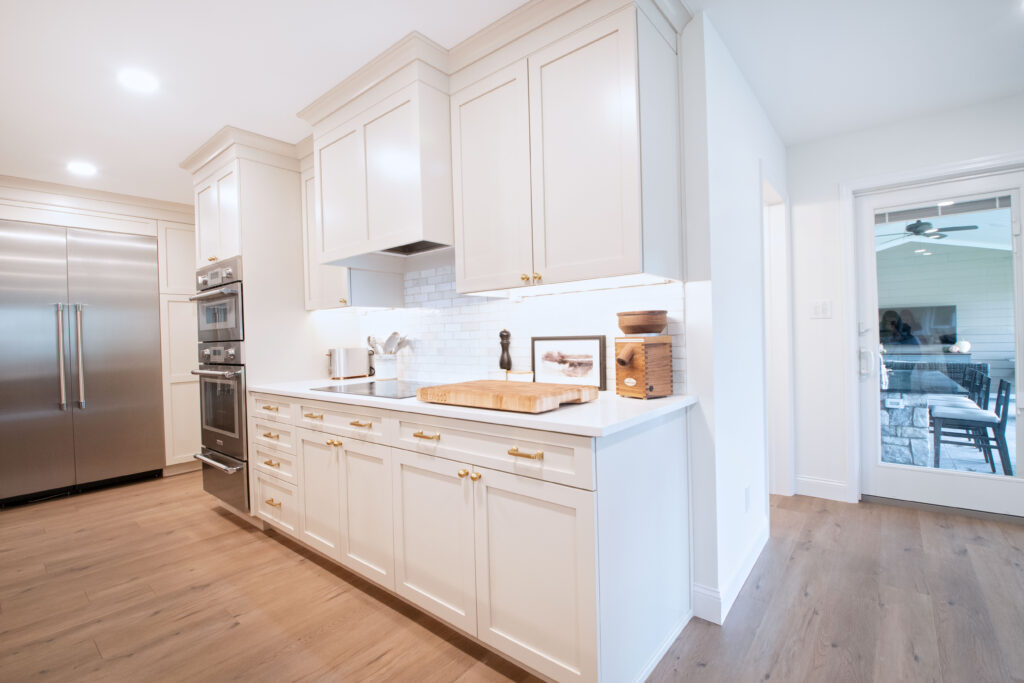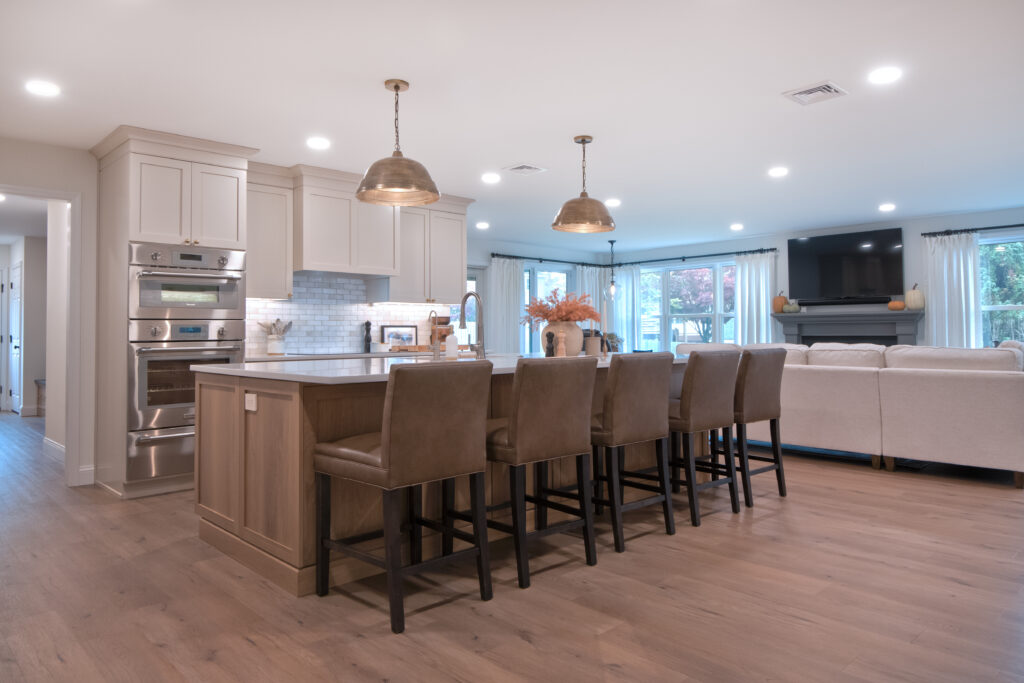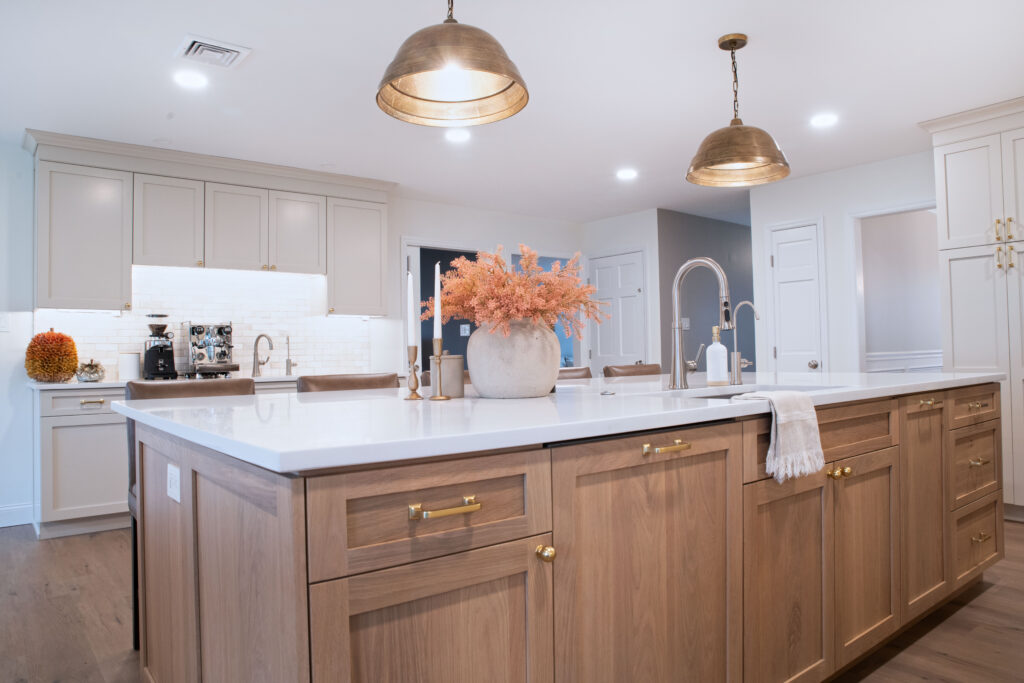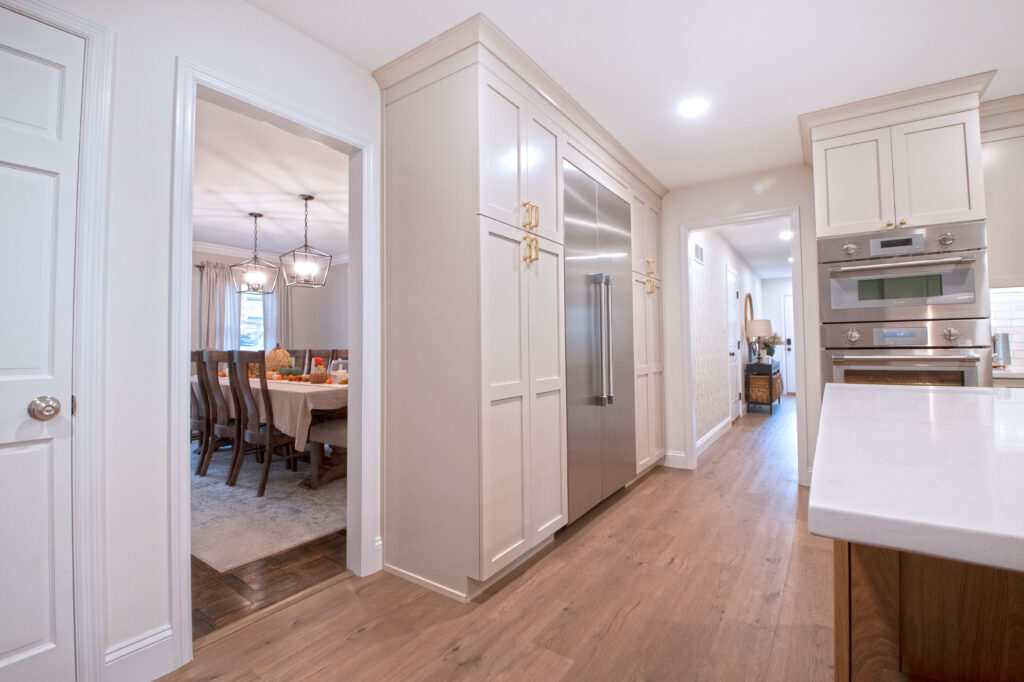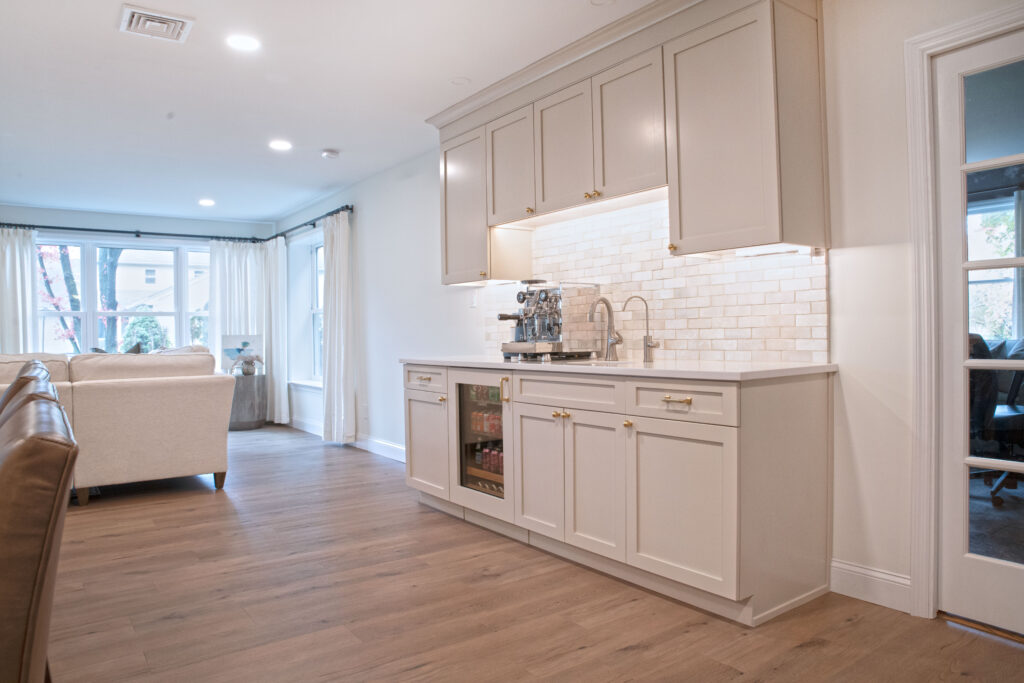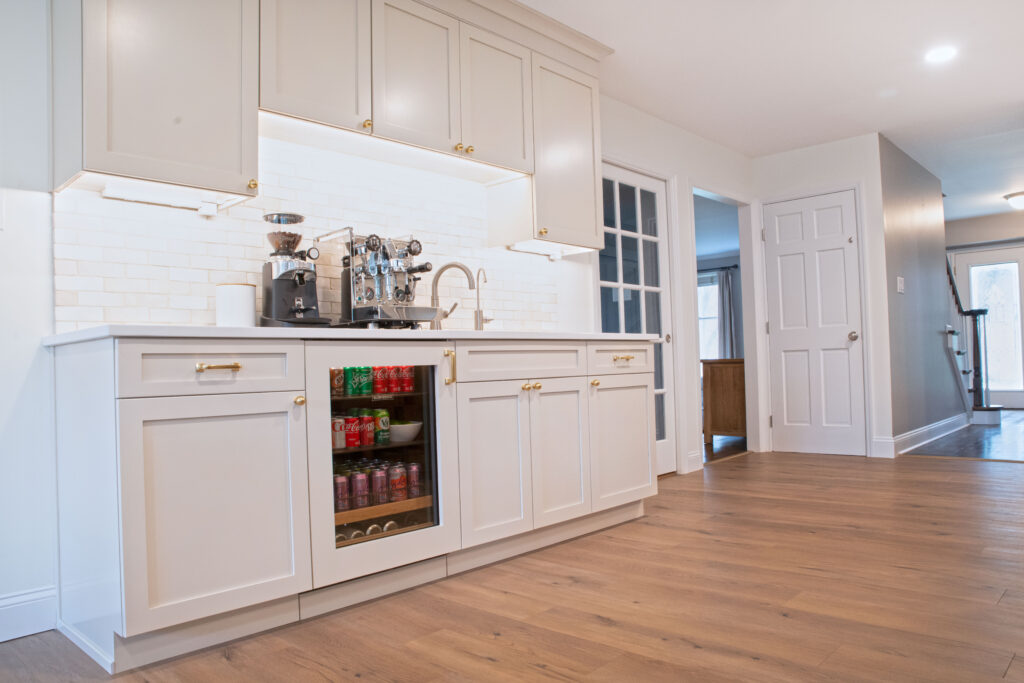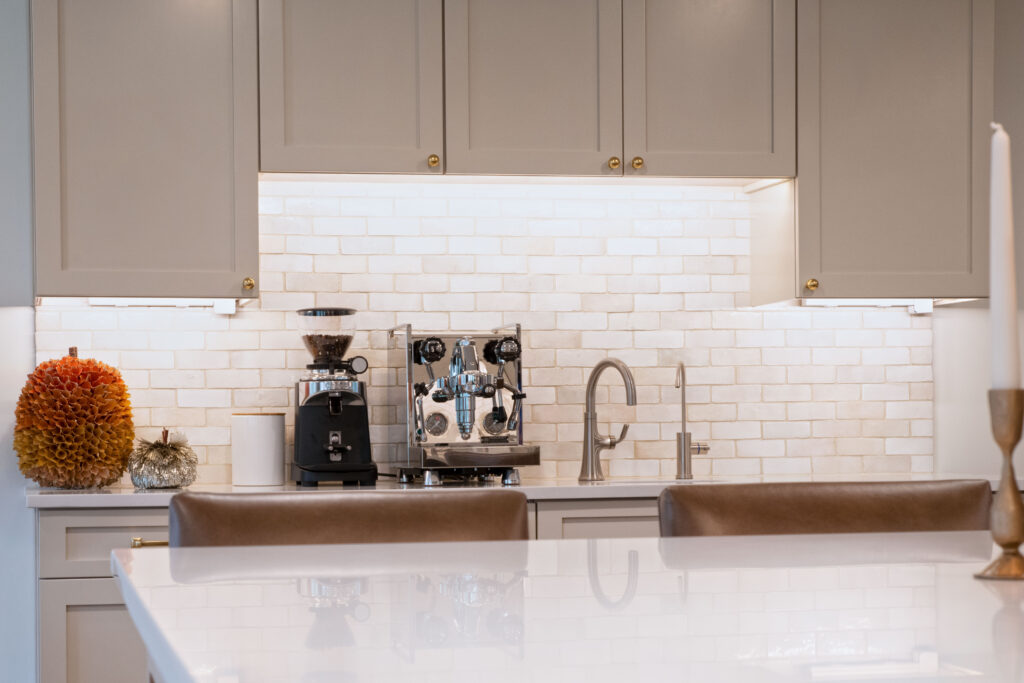 Best Bathroom Transformation:
Our Elite team took an ordinary bathroom in Mohnton and transformed it into nothing short of an in-home spa fit for a king and queen – right down to the matching "His" and "Hers" robes. We'll let the before and after photos do the speaking:
– Before –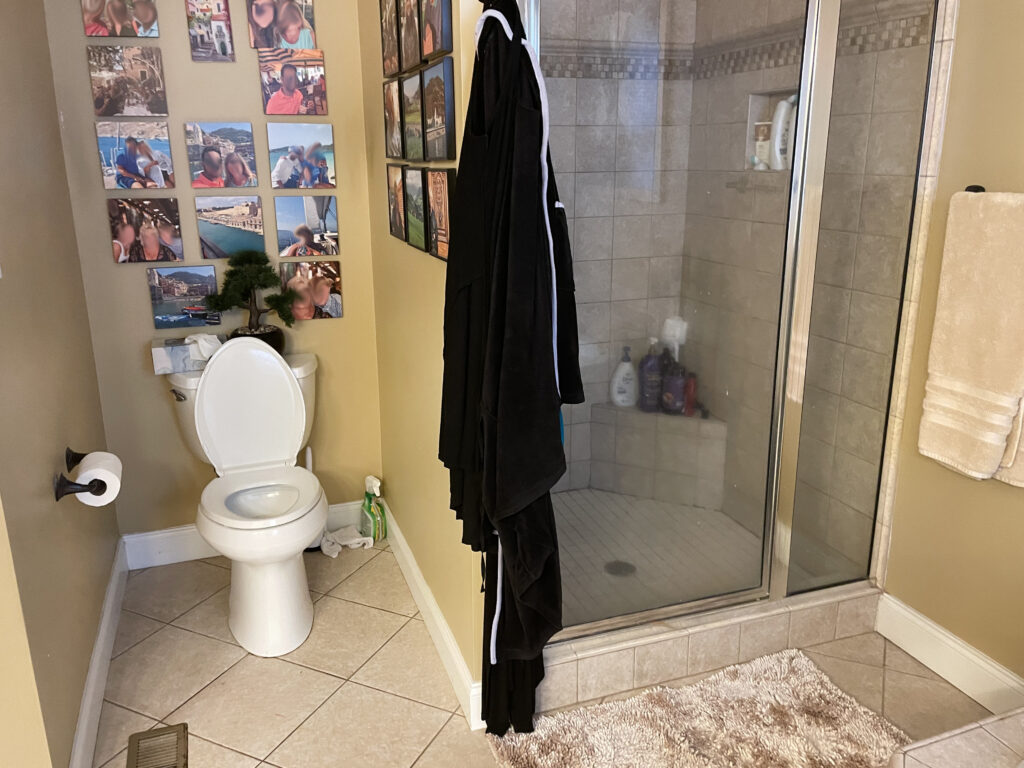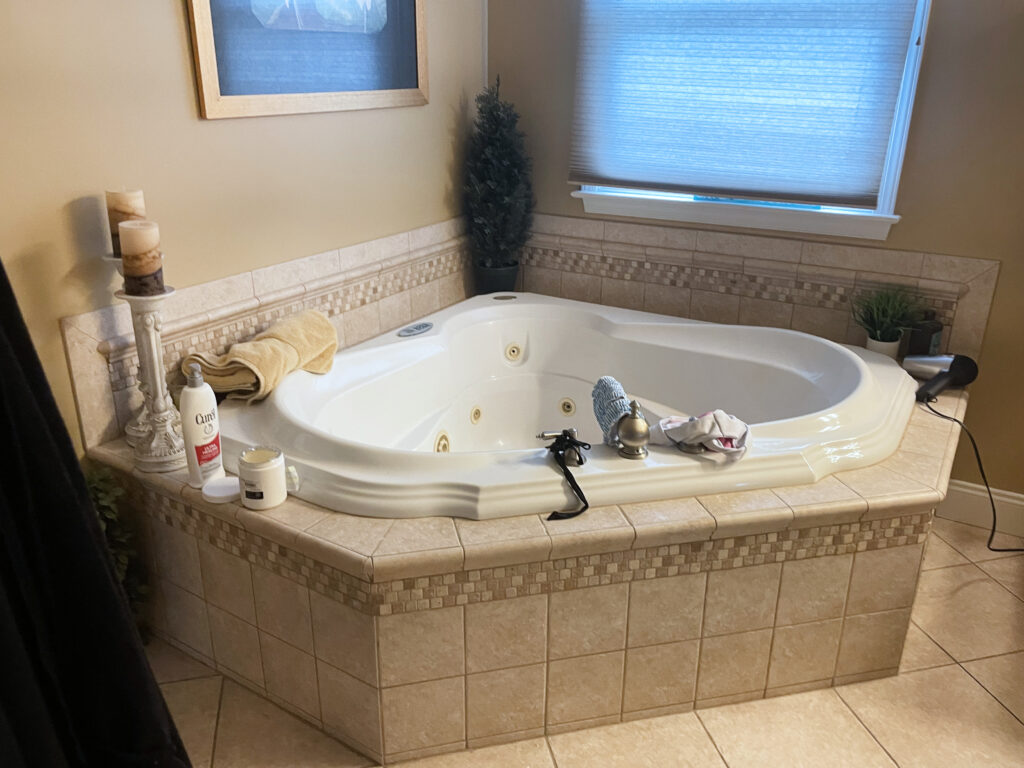 – After –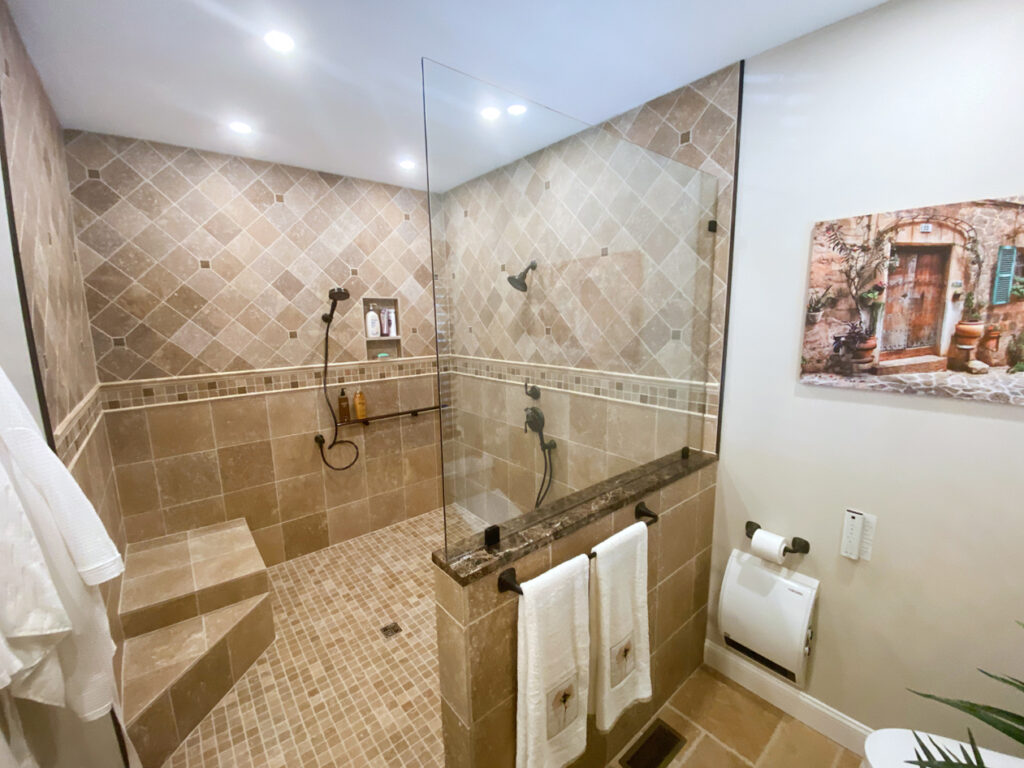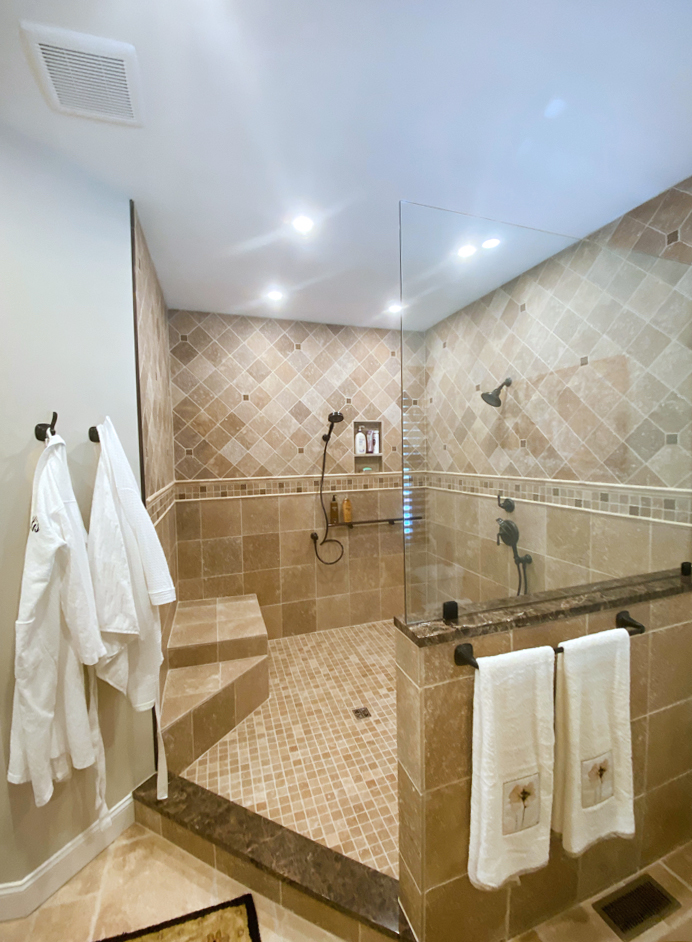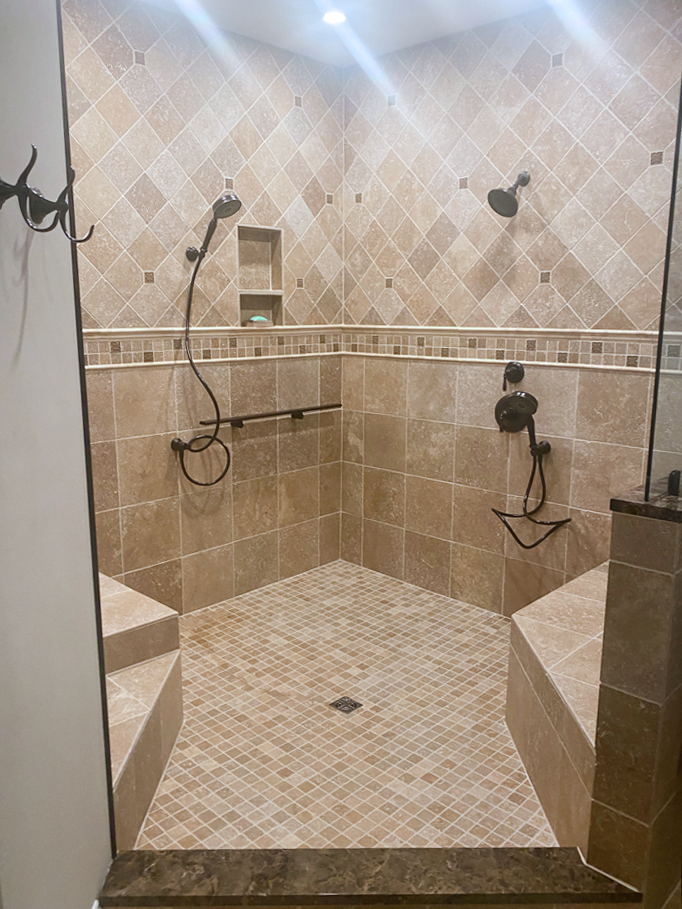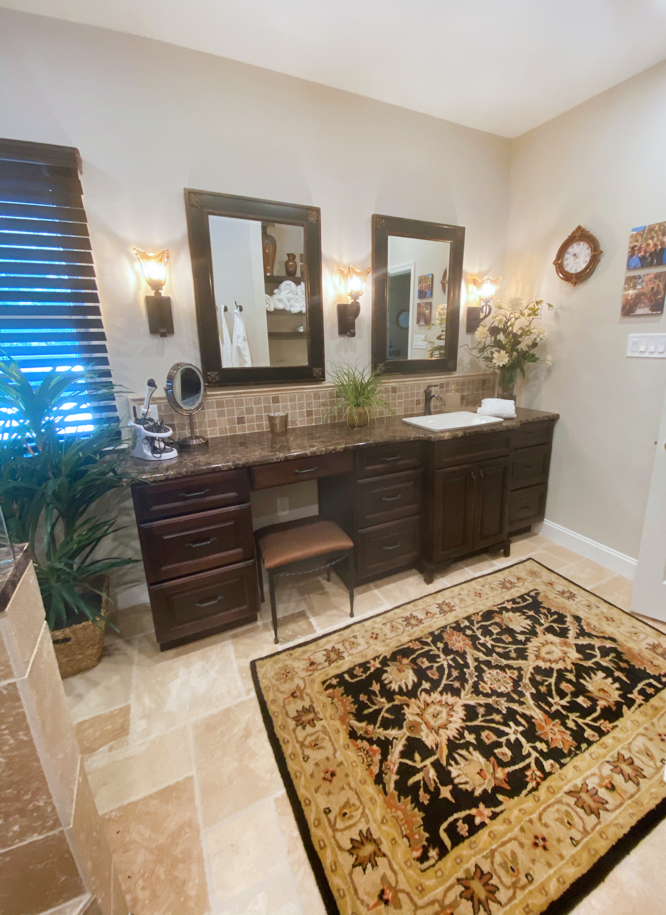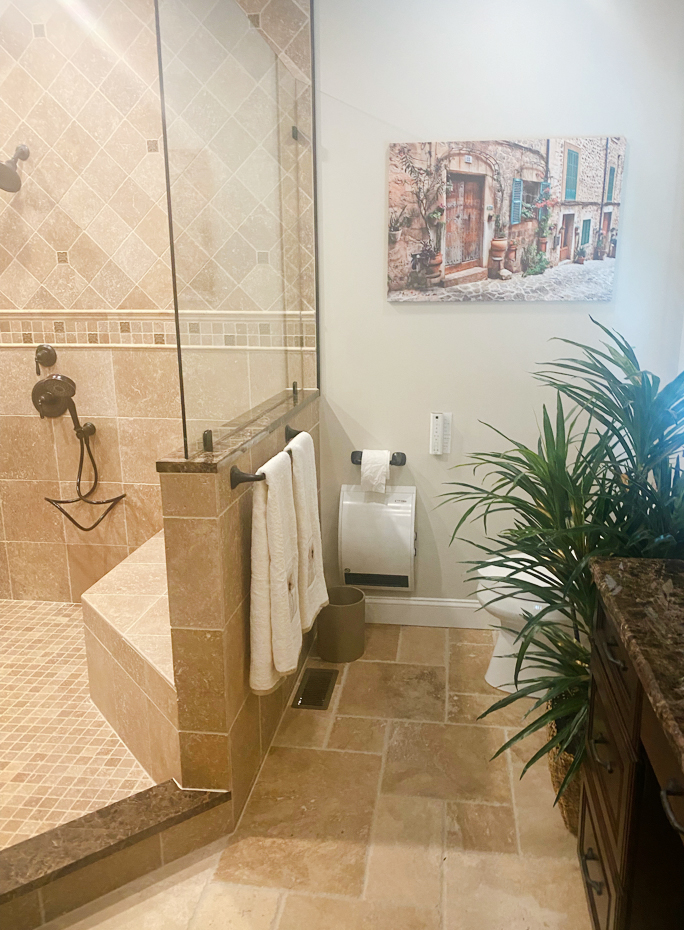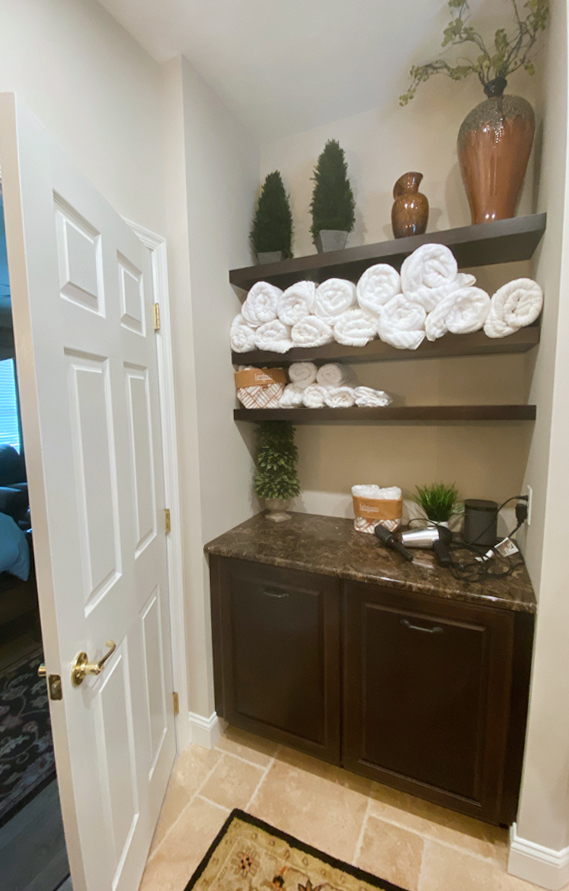 Best Curb Appeal:
This exterior transformation will make you stop and stare! A past customer reached out to make their home Elite once more. This time, we added a new roof and completed some exterior renovations to completely revamp the outside of their home. Our Superintendent Josh loves how "the vibrant blue hardie board siding really pops with the white trim, especially since the exterior of most other houses on their street is either brick or vinyl." What do you think?
– Before –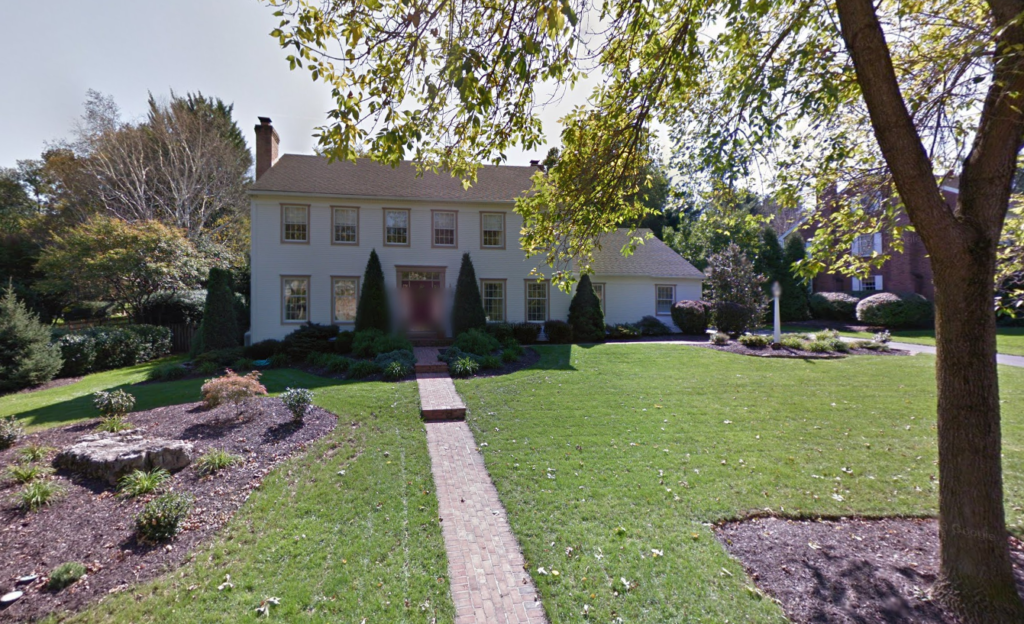 – After –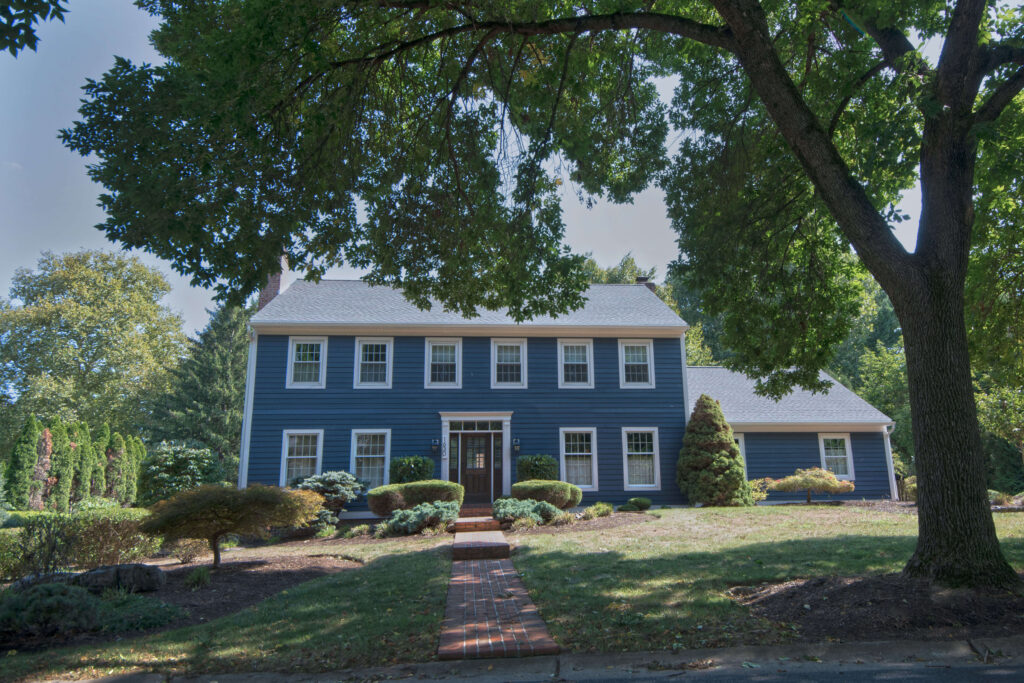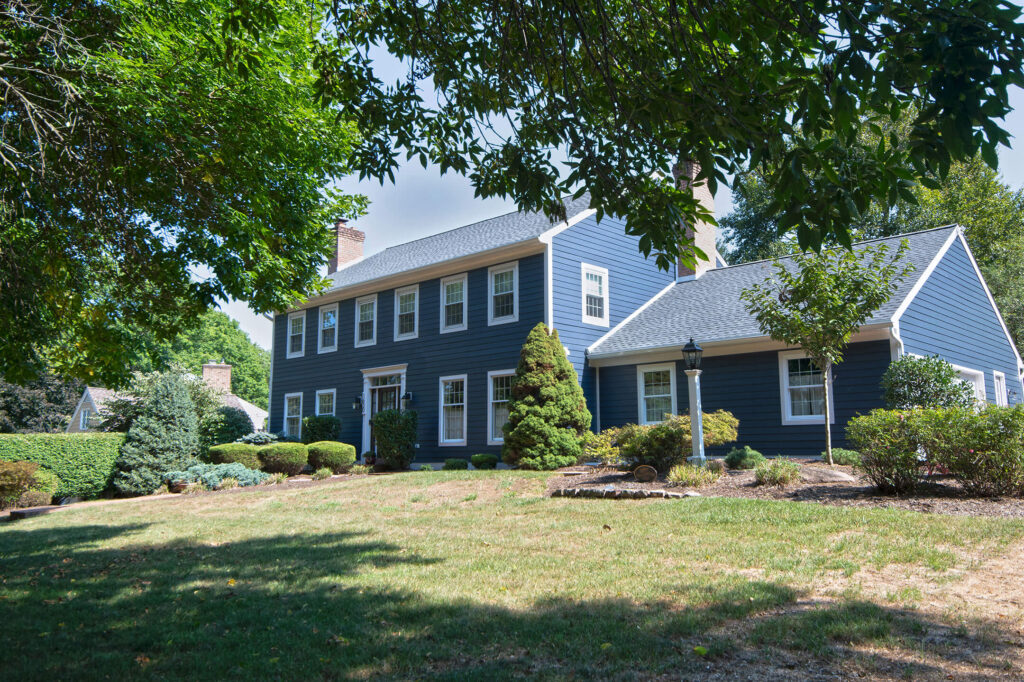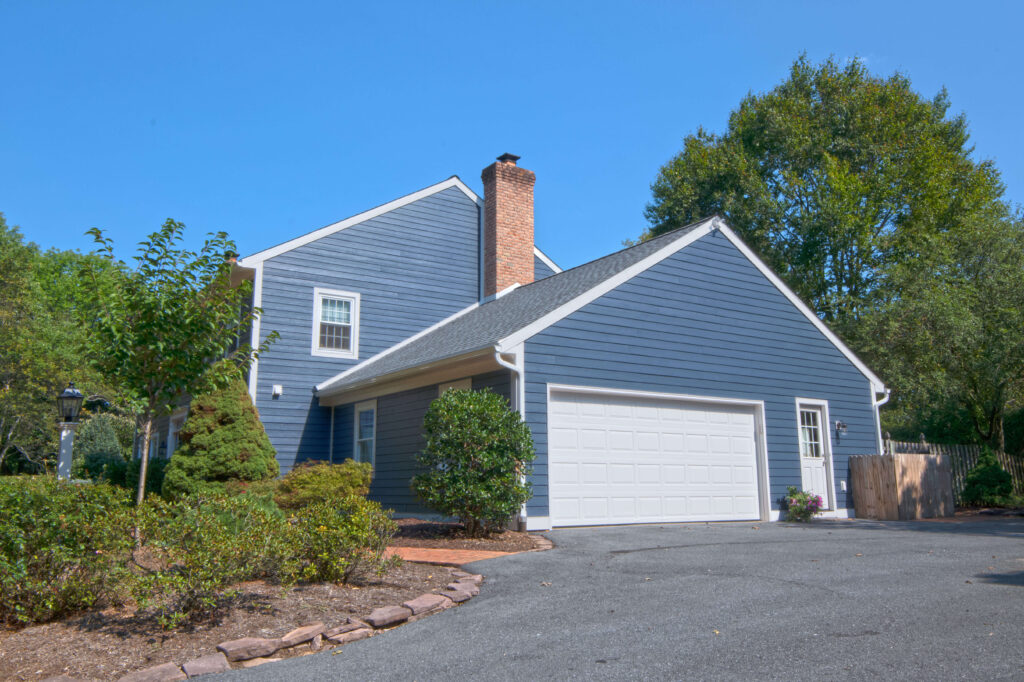 Most Impactful:
Perhaps the most rewarding project for our Elite team this year was a home addition that was completed for the clients' 11-year old son, Ryan, who has Spina Bifida. Although he uses a wheelchair and crutches in his everyday life, Ryan enjoys an active lifestyle filled with sporting events, playing instruments, and more. D&B Elite Custom was able to assist in helping him achieve an even more independent lifestyle. "We wanted to add an addition that allows him to move freely whether he is on crutches or using a wheelchair. It is important to us to help Ryan grow as independent as possible," explain Ryan's parents. Prior to this home addition, Ryan was limited to a small bedroom with a hall bathroom that would not properly accommodate him as he continues to grow.
John Watkins of Watkins Architect reached out directly to D&B Elite Custom with the plan. "Watkins was a huge component of planning this process because once D&B Elite Custom got involved everything was ready to go," explains Melissa. Larry Adam, Vice President of Residential Construction for D&B Elite Custom, met with David and Melissa for their consultation. "Larry was very confident that Watkin's plans could be done. It allowed us to be very confident. It was important for us to develop a relationship where we felt confident that they were going to have everything that we needed." Since Watkins Architect and D&B Elite Custom work together on a regular basis, this partnership made all the difference.
This 440 SF addition was designed to have a functional bedroom, bathroom and closet that extends off of the living room. The process took seven different revisions to find the design that flowed best with Ryan's needs. Ryan was a part of the design process and told us he worked with Beth, D&B Elite's Project Coordinator, to find features and designs that he liked best – such as vinyl flooring and slip-free flooring for the shower.
Although this project was not fully ADA compliant, it encompasses a multitude of ADA features that were designed with Ryan's needs in mind. "ADA requires three different hand rails around the toilet, but ultimately Ryan did not need that, so we only installed one hand rail," explains Ryan's father, David. In addition, Ryan does not have any doors in his room because it is his own private living space. According to Ryan's mother, Melissa, swinging doors can sometimes be a problem with his wheelchair. "This addition has the space to allow Ryan to move freely and spin around in a wheelchair, the doors are larger, and the bathroom was constructed in a way that allows him to do everything independently. D&B Elite Custom did a really good job of not just doing things by the book but instead making it functional for us and for Ryan's needs. The ADA compliant wasn't exactly what Ryan needed."
"The goal for Ryan was to be able to be more independent as he continues to grow. The addition did just that, allowing him to become independent for all of his daily needs without his parents," explain David and Melissa as they reflect on the positive impact that this project had on Ryan. When you ask Ryan, he'll tell you that he most enjoys the fact that he can control his fan and the temperature of his bedroom and bathroom via a remote control. In fact, Ryan loves his new space so much that he let his parents know that he plans to never leave, joking that his future wife will one day move in with them.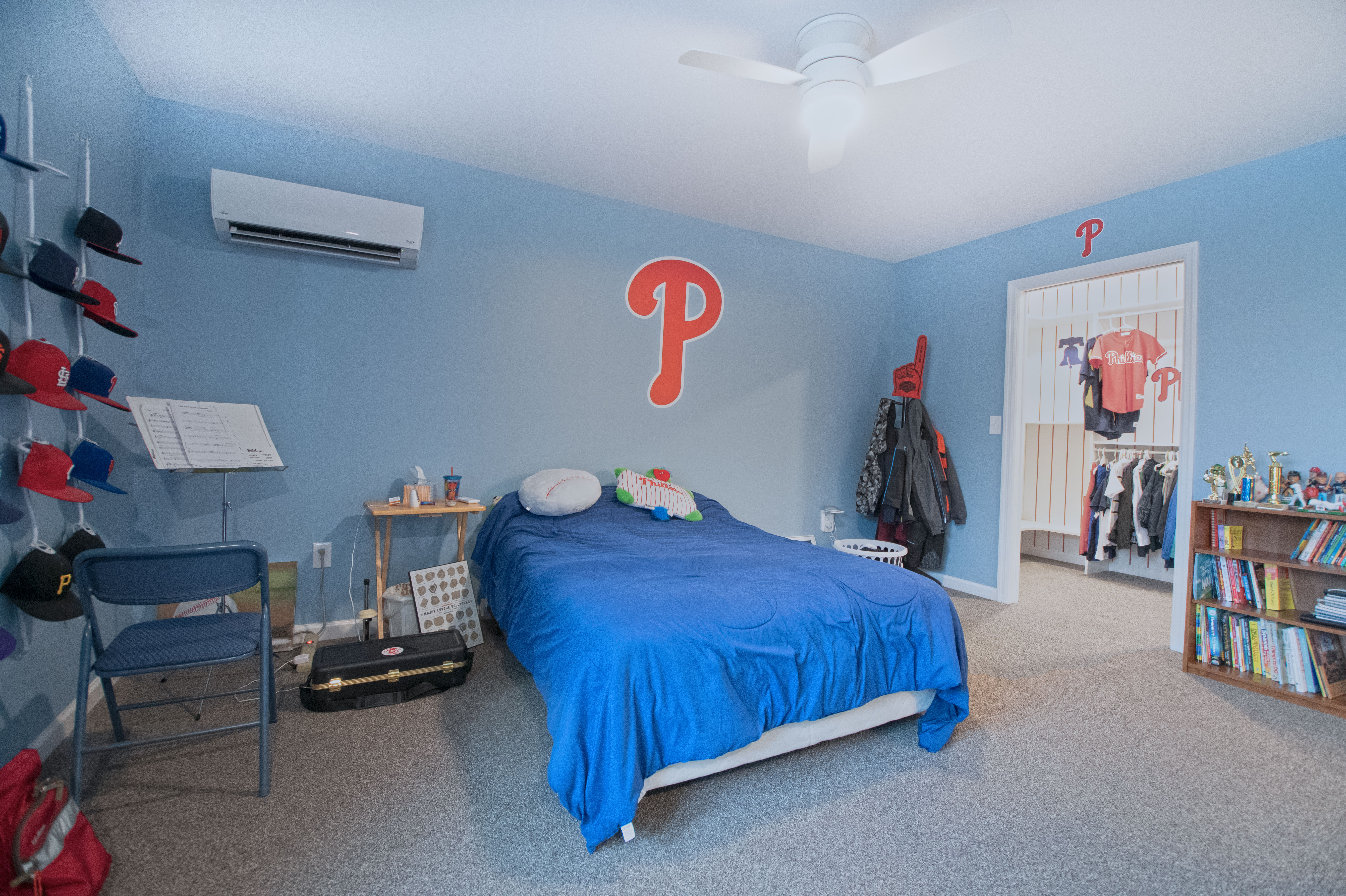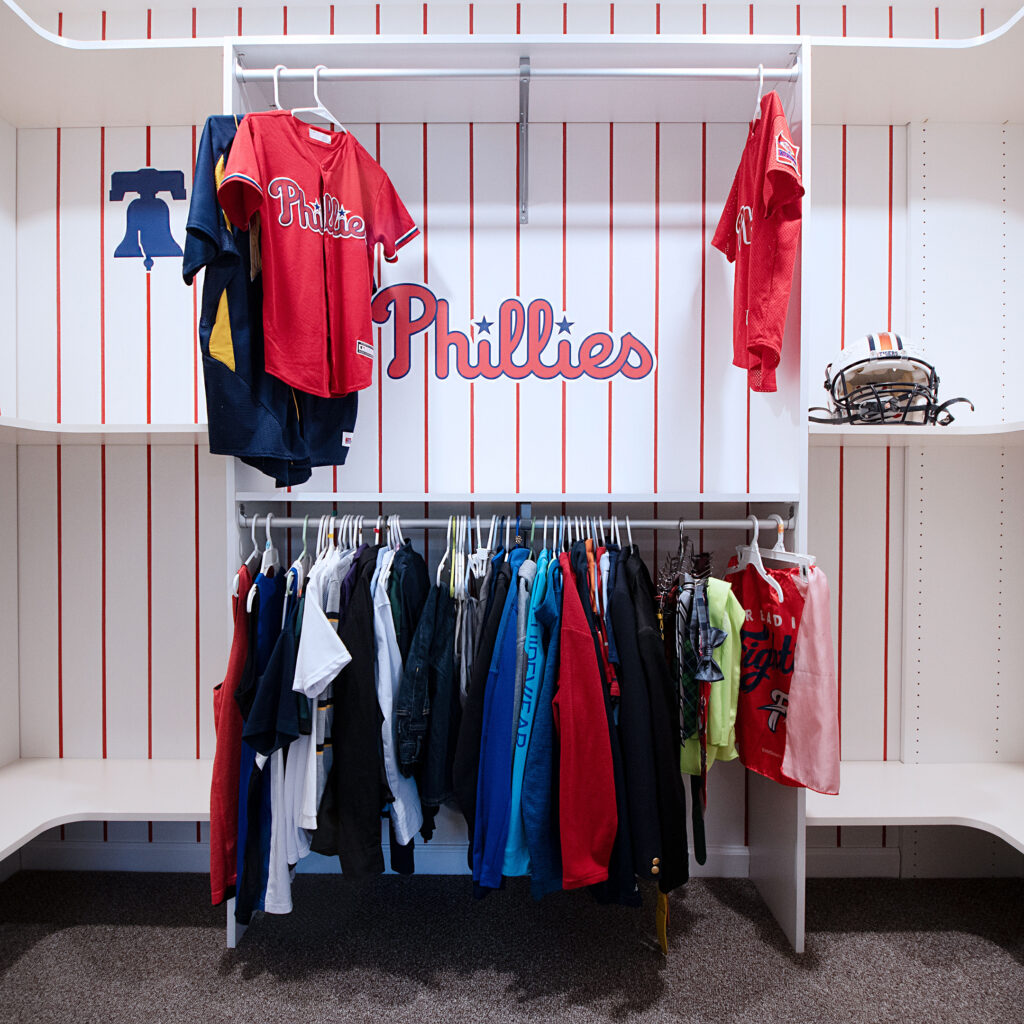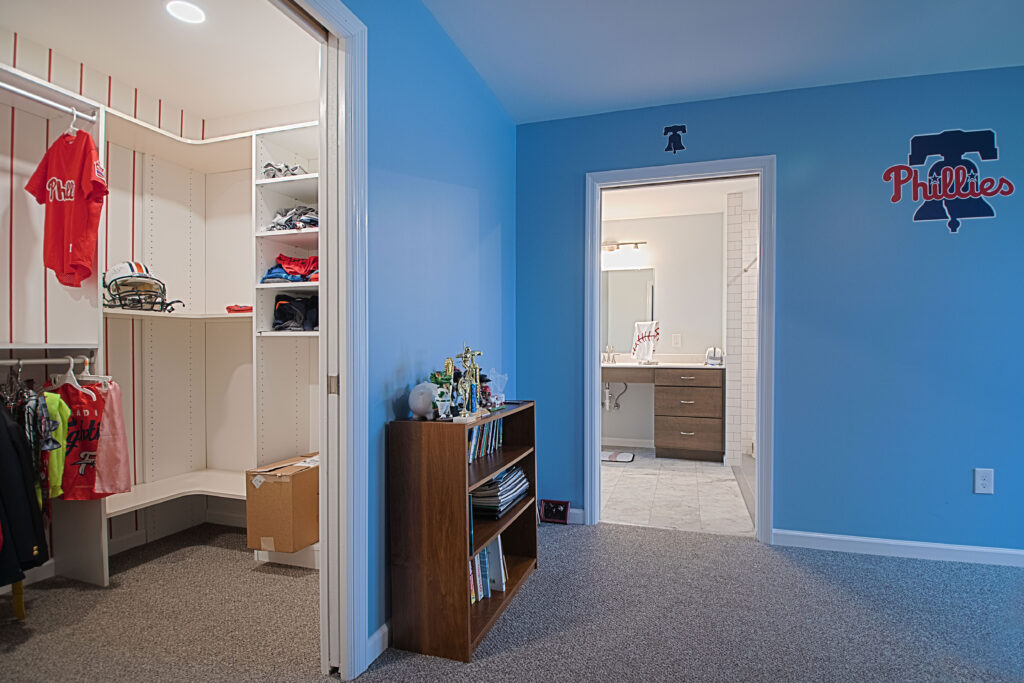 Best Space To Watch The Game:
From the bar to the dual televisions, you'll want to watch all your favorite sports in this spacious basement we remodeled in Exeter Township! (Bonus Points if you are a Philadelphia Sports fan, as the walls of this freshly renovated space are decked out in all things Philly!) After your favorite team wins, burn off your energy in the renovated gym – complete with gorgeous barn doors.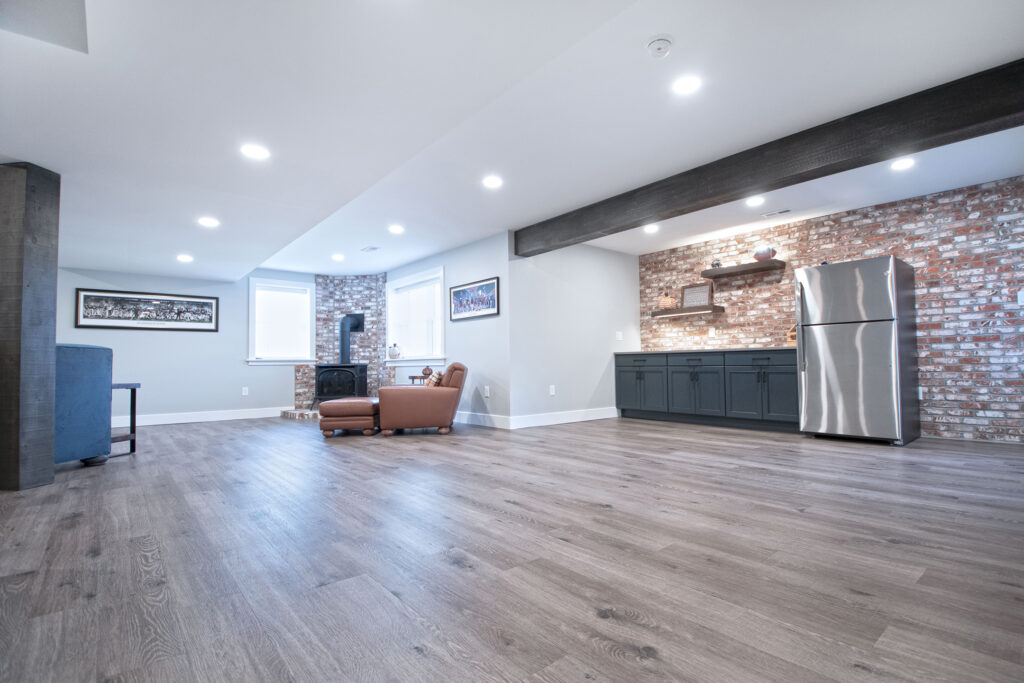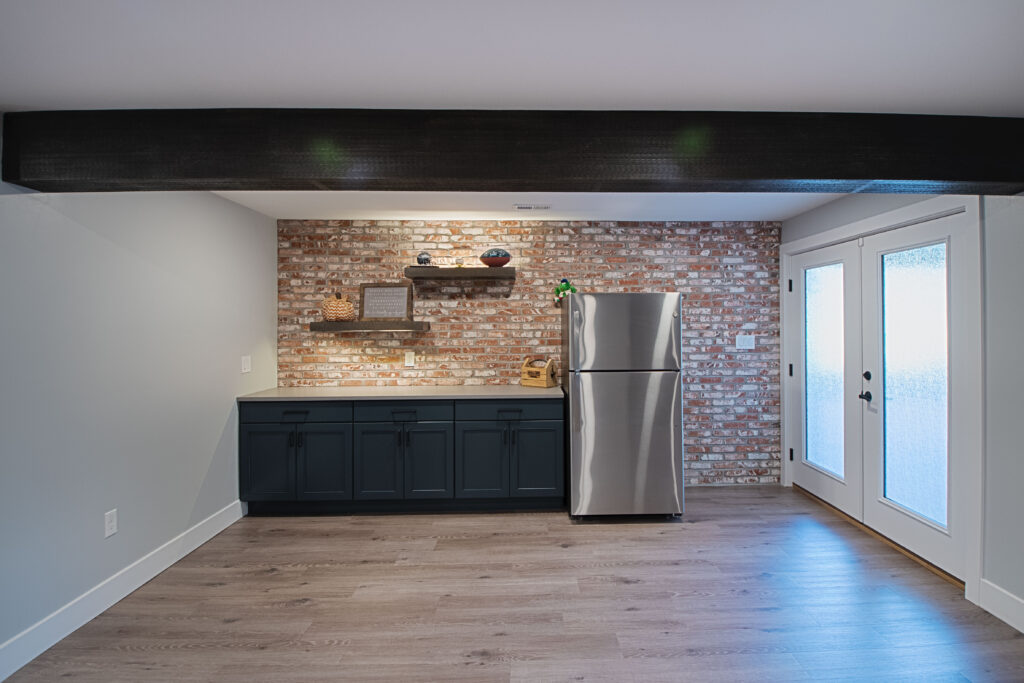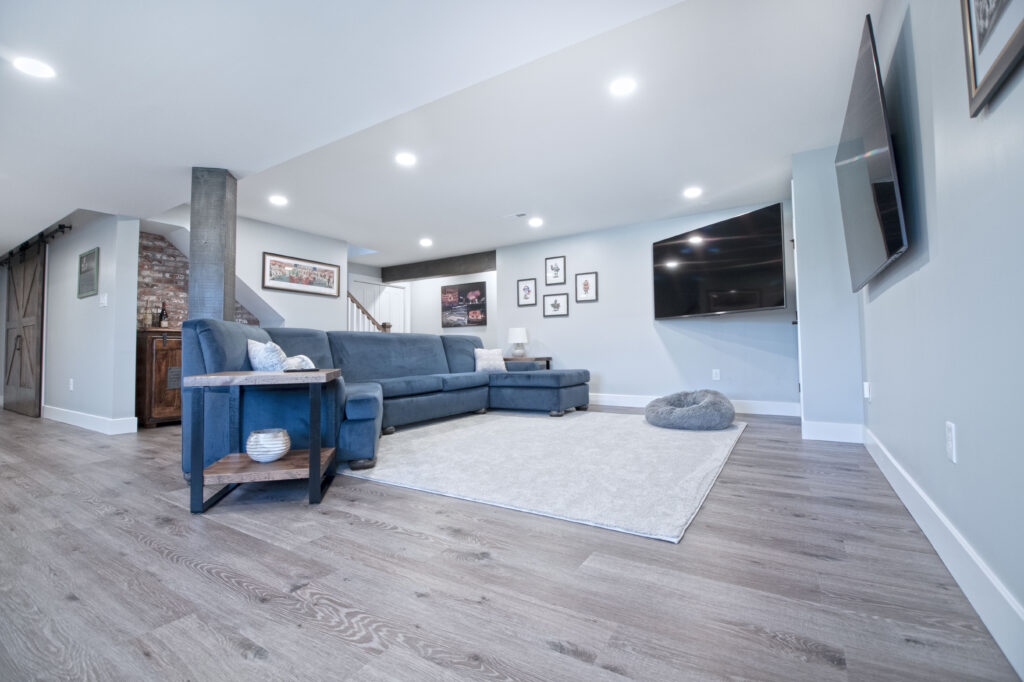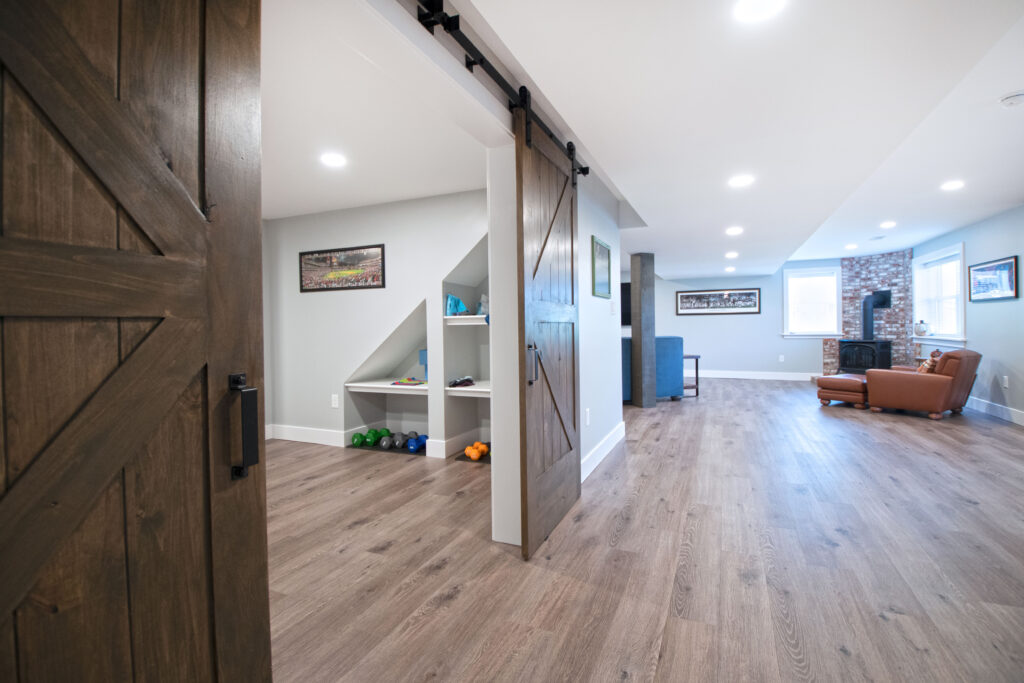 Place You're Most Likely To Find Us Curled Up With A Good Book:
Catch us here all Winter with the fireplace blazing!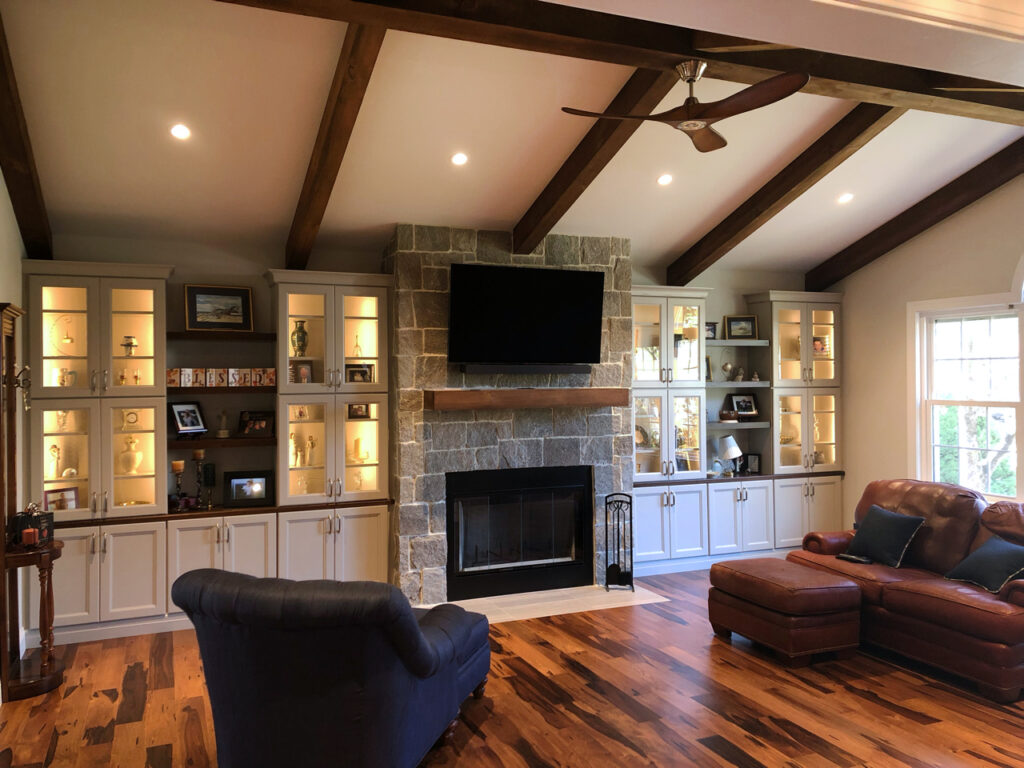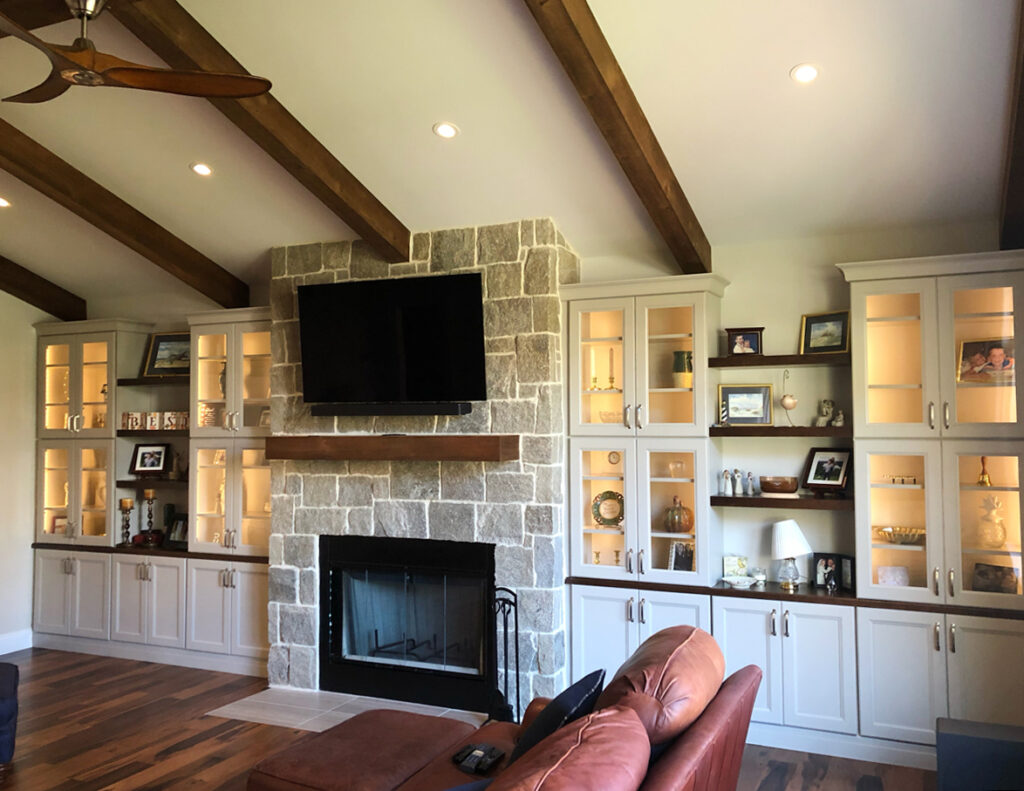 Best Dressed:
When we visited our client after they were all moved in to their re-imagined space, we initially thought we got lost and ended up in the Studio McGee and Hearth & Hand with Magnolia section of Target. You're going to love the timeless, minimal look of this home with its earthy hues and natural tones! We couldn't get over how well our client, Kim, staged and decorated her space. See for yourself: