The Elite team recently completed a kitchen and dining room remodel for a Wyomissing client. The end result? We gave a kitchen built in 1953 an entire upgraded look, including new windows, a new door at a new location, and a re-imagined open floor plan. "It's a completely different house! I love it. It's what I always wanted since the day we moved in," exclaimed our client, Penny, when we stopped by to visit after they were settled in with their new furniture.
Josh, the Superintendent on the job said his favorite part of this project was "developing a new open floor plan while still keeping true to the 1950s architecture by keeping the curved opening of the doorway. Penny and her daughter's favorite part of their new kitchen was making the switch from an electric stove to gas because it has made cooking easier. (Bonus: There is even an air fryer in the oven!) They also love the peninsula in the new space.
A Look At The Transformation:
Here's some before and after photos of the space: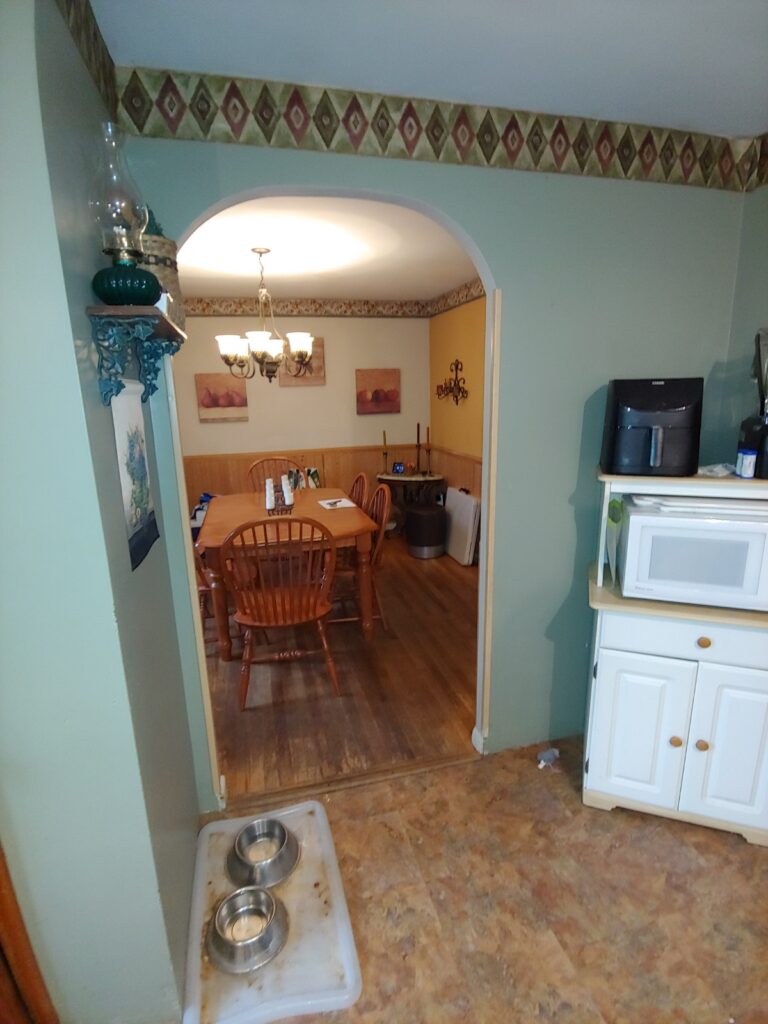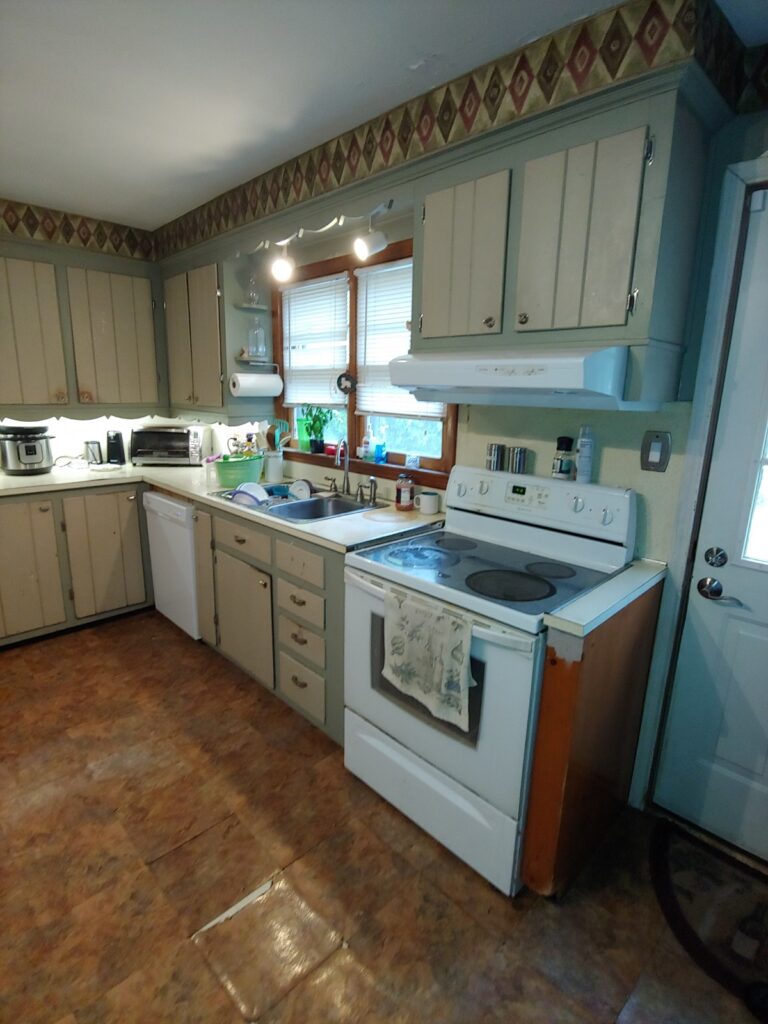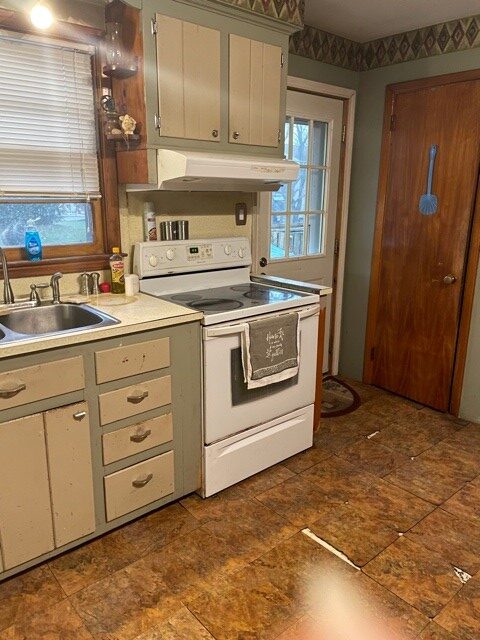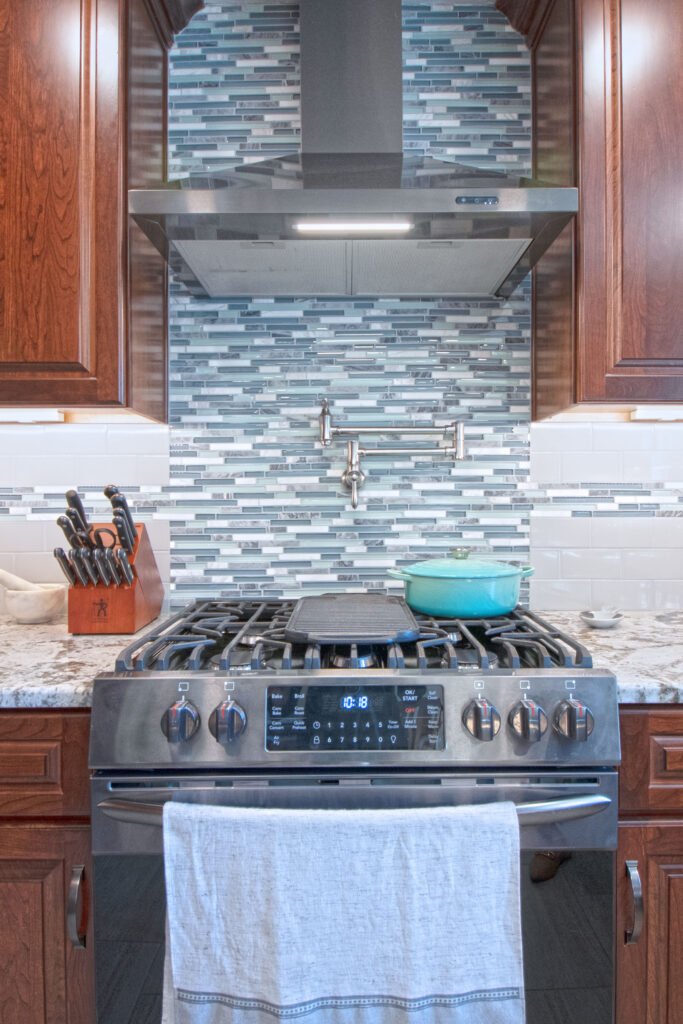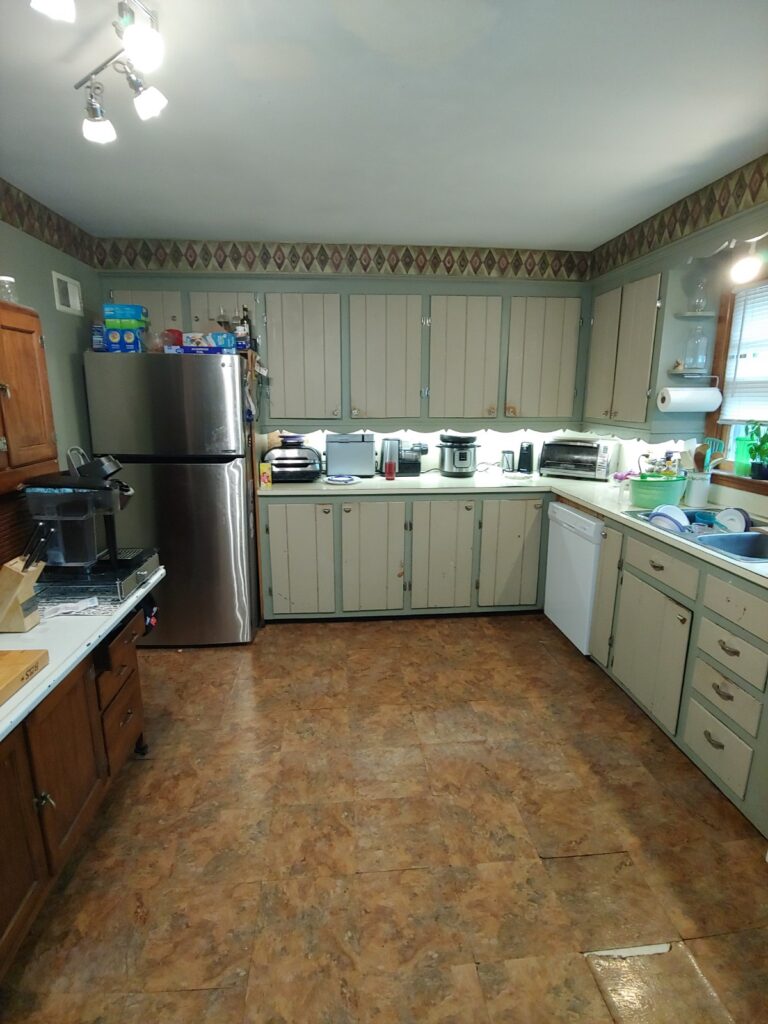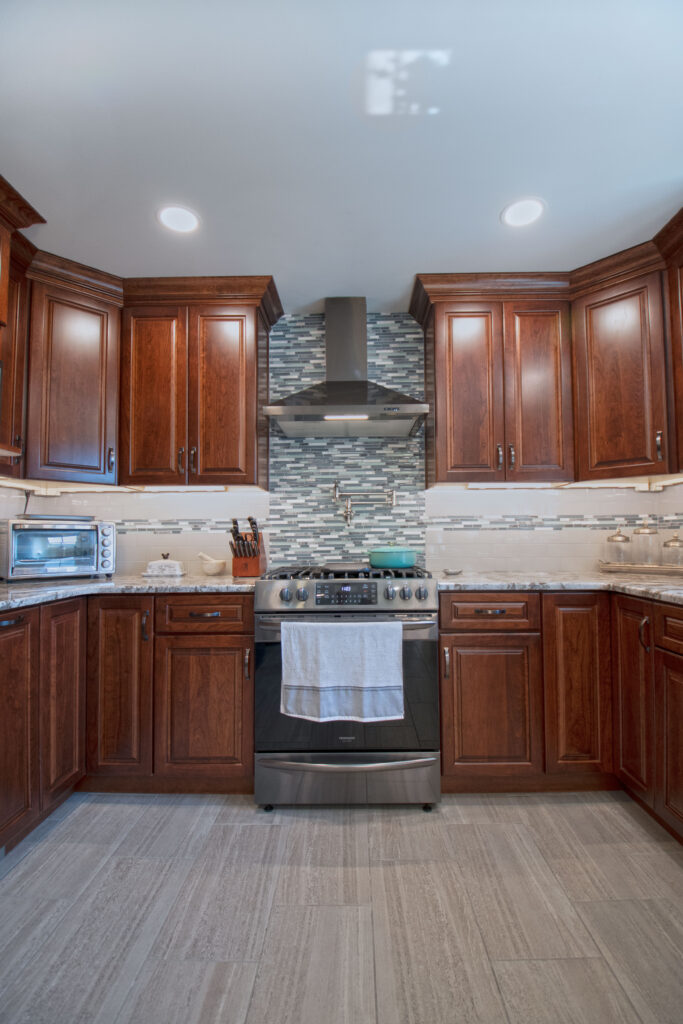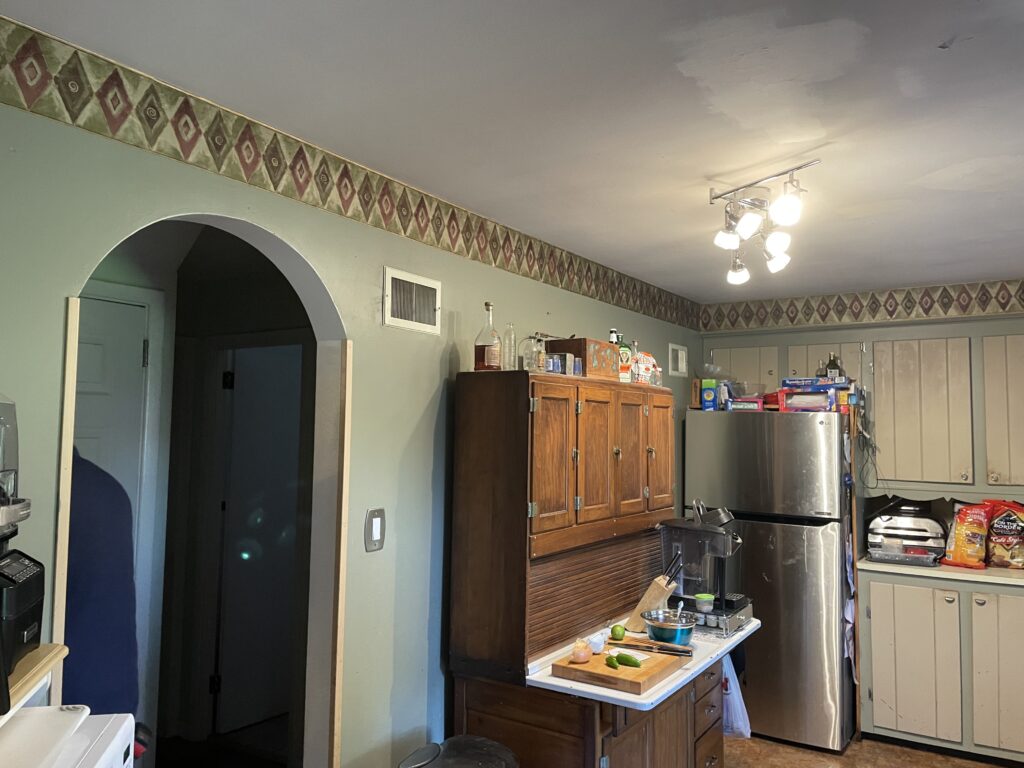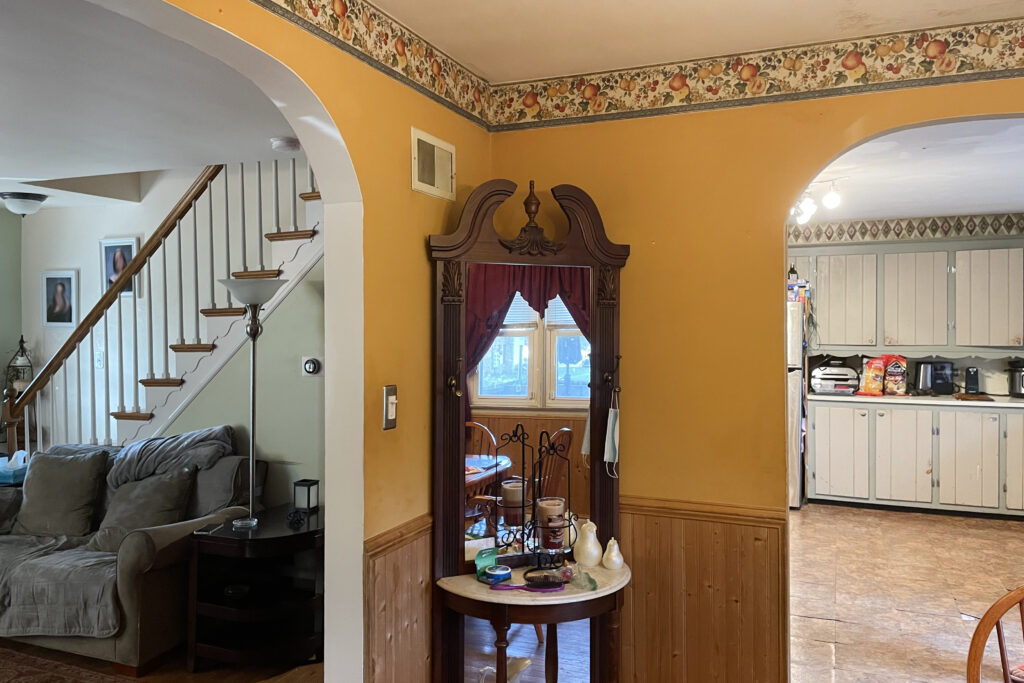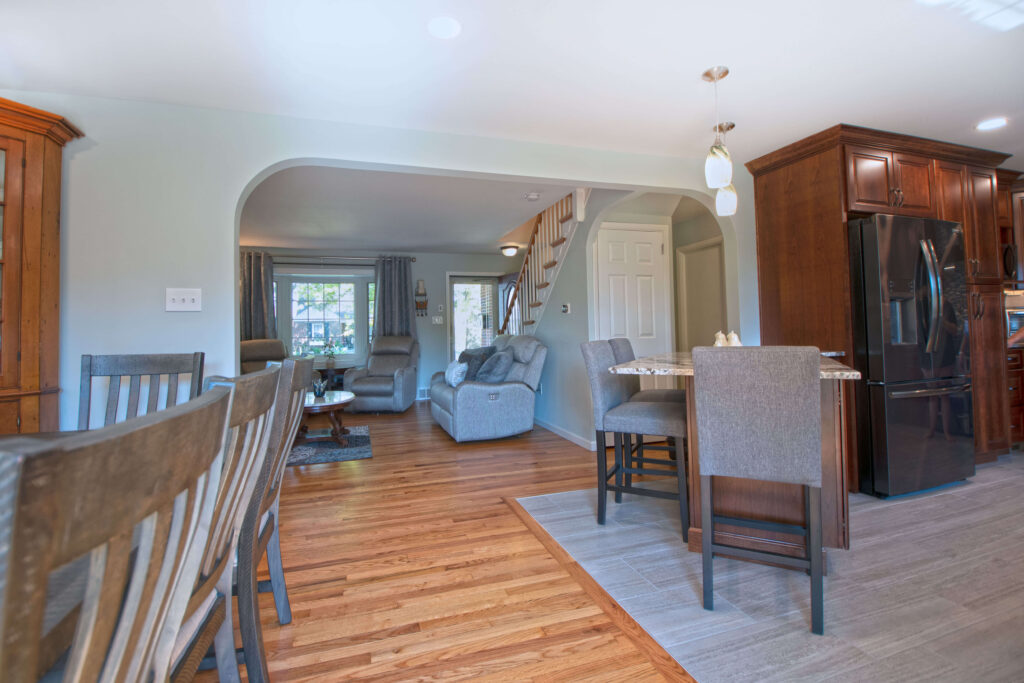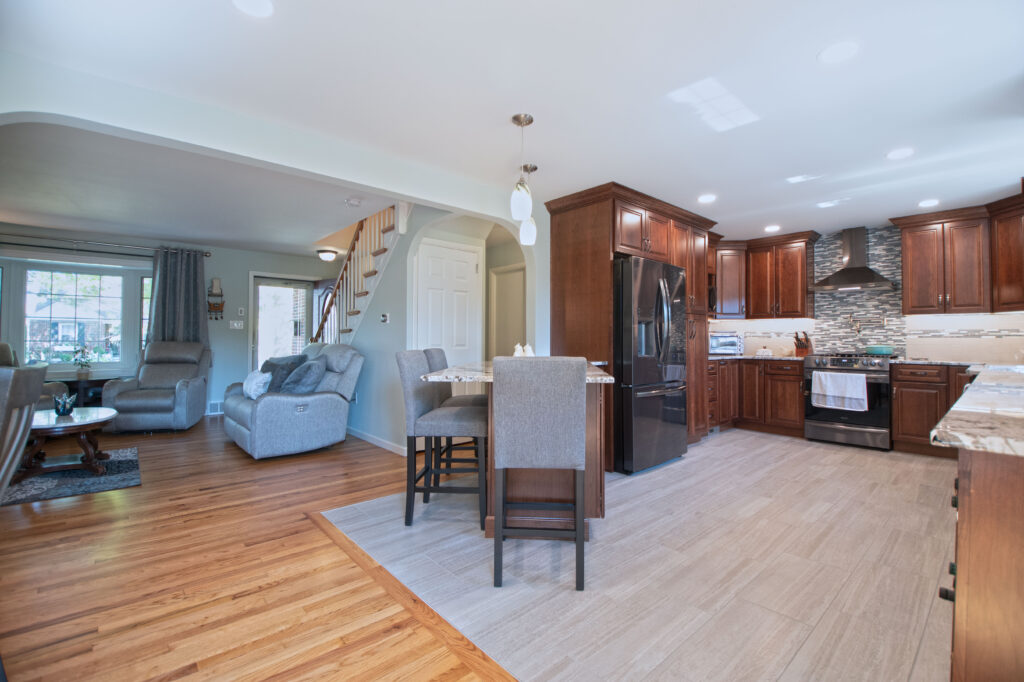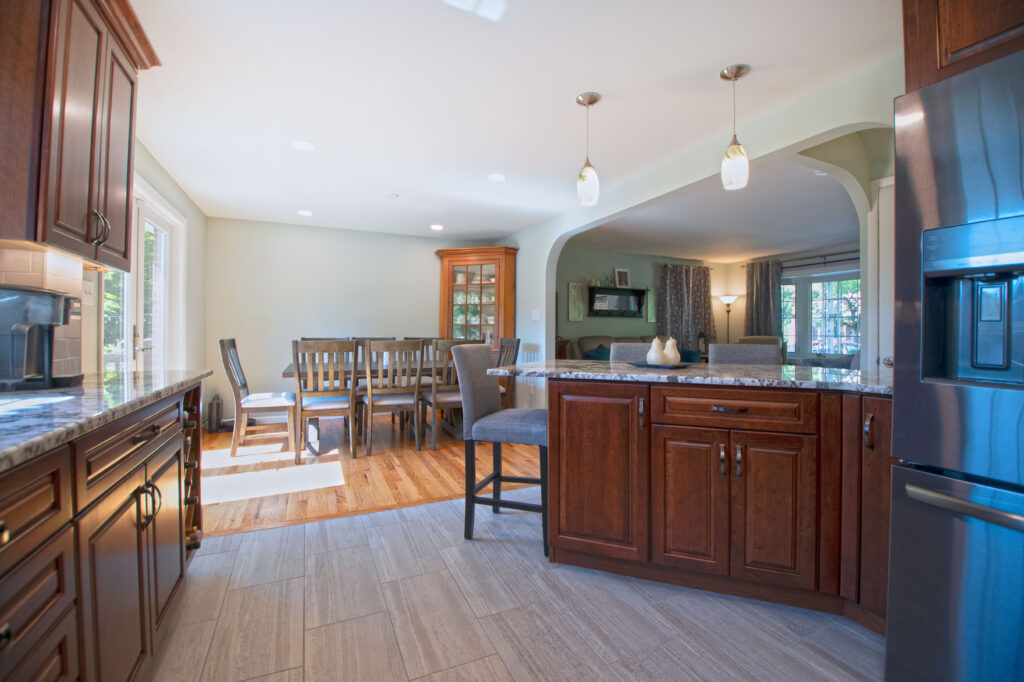 Our team opened up the dining room, living room, and kitchen area to create a more open space.
The Construction Process:
Penny and her family enjoyed watching the construction process and said that our team and Trade Partners were "nice and respectful, especially when it came to having to walk through the kitchen throughout construction." The on-site construction team would always move the plastic barriers whenever the family wanted or needed to walk through. "They were so courteous that they avoided cutting any wood, etc. and waited until we were done making our food," Penny's daughter reflects.
Our clients relied on microwave cooking and cooking on the grill throughout the course of construction. In fact, having to walk all the way around the house to get to the grill is what inspired the family to start dreaming up their next home renovation – an outdoor living project that they hope to begin with our team in Spring of 2023.
As the homeowner, Penny also appreciated how our team would always "go to bat for her to get her what they needed." That's the D&B Elite difference.
Now Get The Look:
Here's a look at some of our trusted Trade Partners who helped bring this vision to life: Flooring and tile backsplash from About All Floors, Granite Countertops from AAA Hellenic Marble, cabinetry was completed by Swartz Kitchens & Baths, and plumbing fixtures from Weinstein Reading.